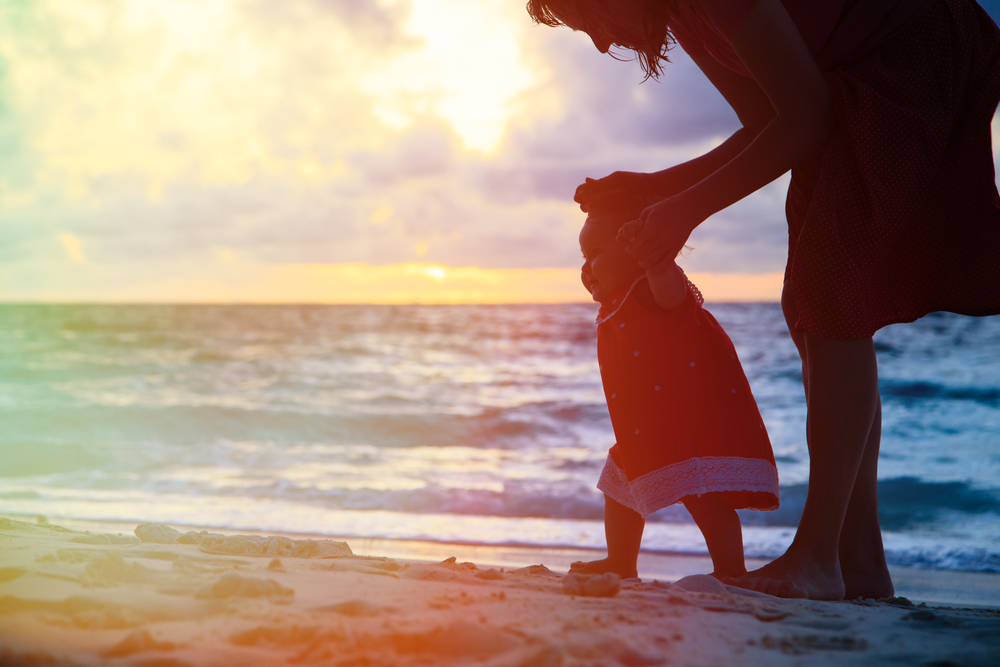 I see you over there, with your kids the same age as mine but your eyes wiser. Sometimes you look super put together, and I imagine you were maybe some career superwoman, taking her time on the marriage-and-family front, who had your kids a little later in life. I imagine maybe you did all these amazing globe-trotting things with your spouse… that you took time to explore and adventure together before romantically choosing one day that THAT was the perfect time to have kids.
Sometimes you look just like me, and I wonder if you wanted to start earlier, have your kids younger, but life just didn't work out like that. Maybe you struggled some as I did, and it took longer for your sweet kiddo to join your family. I wonder if maybe you were sad, or mad and if you had support. I wonder if seeing younger moms all around is something you even notice or if you're just happy to be here at all.
Sometimes you look like you really have it all figured out, and I wonder if this is the youngest in a line of children. If you are the oldest in the room because you have other not-so-baby babies in your nest at home, or maybe even some who have already flown to find new paths on their own. That being here with elementary school kids is just What You Do now because you've been doing it for so long. I hope that one day I feel as collected and calm as you look.
Please know that I see you, and I'm so glad you're here. I go through most days of parenthood wondering what I'm doing and how many multiple ways I'm messing up. Seeing another mom who is older than me and successfully parenting grounds me, and reminds me that no matter what life phase I am in as a parent, there are so many other moms there with me, each with their unique stories and backgrounds, and we are all working together to do the best we can with the kids we have been given TODAY. We hear our whole lives that "age is nothing but a number," but each of those numbers equals another year of lived experience. As a mom who is somewhere in the middle of motherhood and life, there are days I feel like I've never known less than I do right now. I am so incredibly thankful to have mother role models to get parenting — and life — advice from. Whatever path to parenthood brought you here, I am so thankful I have you to look up to to see what might come next.