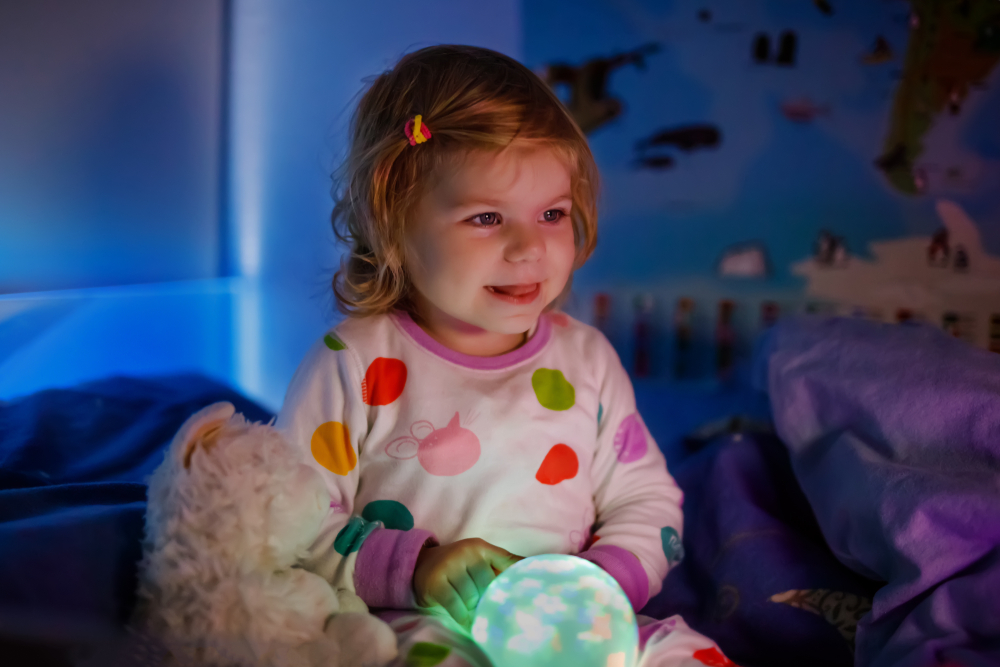 My friends make fun of me because I go to bed around 9 p.m. every night. Well, sort of. I may doze off, but my 3-year-old is still awake and startles me by his singing, jumping, and playing. The entire house could be asleep, including my 10-year-old, and my toddler stays up late — he's the last one to shut down.
How can he not be tired? I literally ask my husband this most nights when the clock is approaching 10 p.m., and he's still wide awake. I don't know what sleep experts say, but I don't think this is normal sleep behavior for a child in preschool all day long. He does take a nap, I think, most days. That lasts until about 2:30 in the afternoon — so maybe 60-90 minutes tops on a good day. In total, he's probably getting 9–11 hours of sleep total. That may be enough for him — he doesn't really have tantrums or seem tired during the day.
I think pretty soon the school will eliminate the nap — he's almost four. Will that be the difference in him going to bed at a more reasonable hour? Will that give me an hour to myself at night again? I guess we'll see.
Here's what we have tried:
Lights out as early as 8:00 p.m.
A bath before bed
Reading before bed
Limiting screentime before bed
Skipping naps on the weekend (though sometimes selfishly I want to nap)
Not co-sleeping
Playing a game to see who can fall asleep first — he never wins!
Playing white noise
The good news is that once he's asleep, he stays asleep, and he wakes up pretty easily between 7–7:30 the next morning.
I know this too shall pass. For now, I'll continue to lay down with my son in the hopes he'll fall asleep first for a change.
In the meantime, how do I get him to bed sooner? What are your tried-and-true tricks?