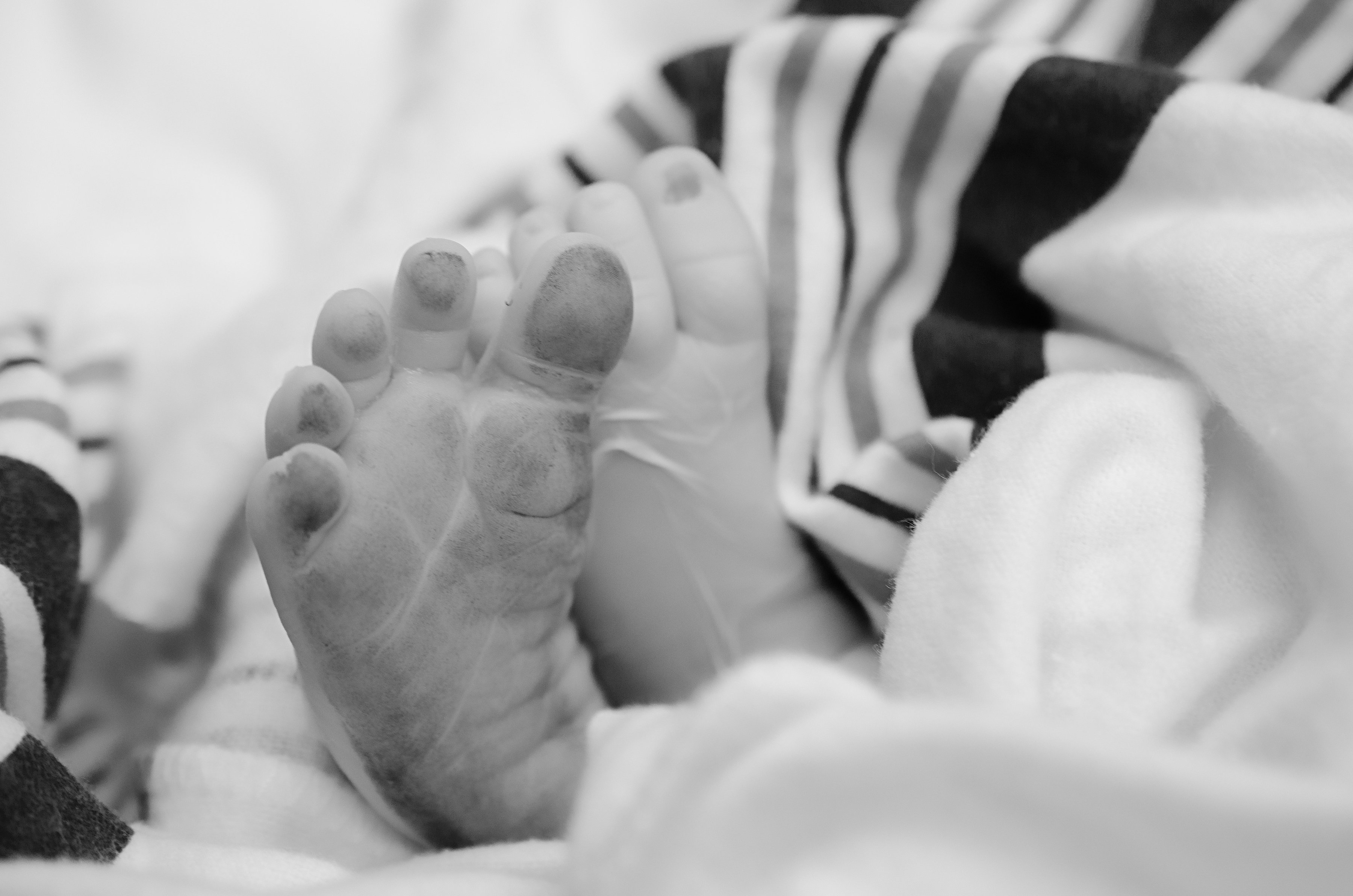 Two years after I married my husband, we decided it was time to start a family. We got pregnant with our son, Aiden, right away with no problem. I was one of those annoying women who "felt better pregnant than not," and I had no problem telling everyone. I was never sick, hardly tired, and my glow was out of this world. Even the delivery was a piece of cake. Everything about having my first baby was so perfect, I had no reason to believe the next would be any different.
Fast forward to four years later, and we get pregnant with our second son, Sawyer. Aiden was beside himself with excitement! Everything was just as smooth as the first, and at 38 weeks on a sunny Saturday afternoon, we had our baby shower. I was so busy entertaining that day that by the time everyone left, I collapsed in bed and fell fast asleep. The next morning I woke up and realized I couldn't remember feeling Sawyer move the day before. Not at all worried, I did what the OB tells you to do to make the baby active. I drank cold water, walked around the house, ate something sweet, and nothing worked. There was no movement. I called my OB who told me there was probably nothing to worry about but instructed me to head to Labor and Delivery to be checked.
Still not thinking that there was anything wrong, I drove to the hospital by myself. My OB gave them a heads up that I was coming, so they brought me right to a room and hooked me up to the monitor. I heard nothing. The nurse tried to use the ultrasound to find a heartbeat. Still nothing. Eventually, a doctor came in the room, put the ultrasound on my belly, immediately took it off, reached for my hands and very quietly whispered, "I'm so sorry, sweetie. He's gone." He's gone? How can he be gone? I was to deliver in two more weeks. We'd just had our baby shower. And what would I tell Aiden?
The next eight hours were a blur. My mom and husband came to the hospital, labor was induced, and our sweet angel boy was delivered stillborn, with the umbilical cord wrapped around his neck, twice. And then I was sent home to a house that was full of baby shower gifts from the day before, and no baby. I tried to put on a good face as best I could, for Aiden's sake. Every time I would break down, hiding in the bathroom, huddled in the corner, sitting in my car, Aiden would find me. He would tell me that I was okay and that I still had him. He would beg me not to cry.
After four weeks, I went back to work. I needed some sense of normalcy. A colleague mentioned that the same thing happened to his younger brother. Curious to see how it affects siblings I asked him what he remembered of that time as a child. He said it was like a black cloud over their home. There was no music, no laughter, no fun to speak of for a long time. Was that how Aiden felt? Was he going to remember this time in his life as having a black cloud over his home? I didn't want that. As hard as this was for me, it had to be heartbreaking for him. Not only missing out on the brother he was so looking forward to, but then to see his parents so upset. This was my light switch moment.
Slowly, the music, laughter, and occasional family dance party returned. We did a butterfly release ceremony in Sawyer's honor at Aiden's favorite park. We also purchased a commemorative brick in front of the carousel at the zoo with Sawyer's name on it. When Aiden's class goes on a field trip to the zoo, all of the kids look for his "brother's brick." It's a kid friendly way to keep his memory alive.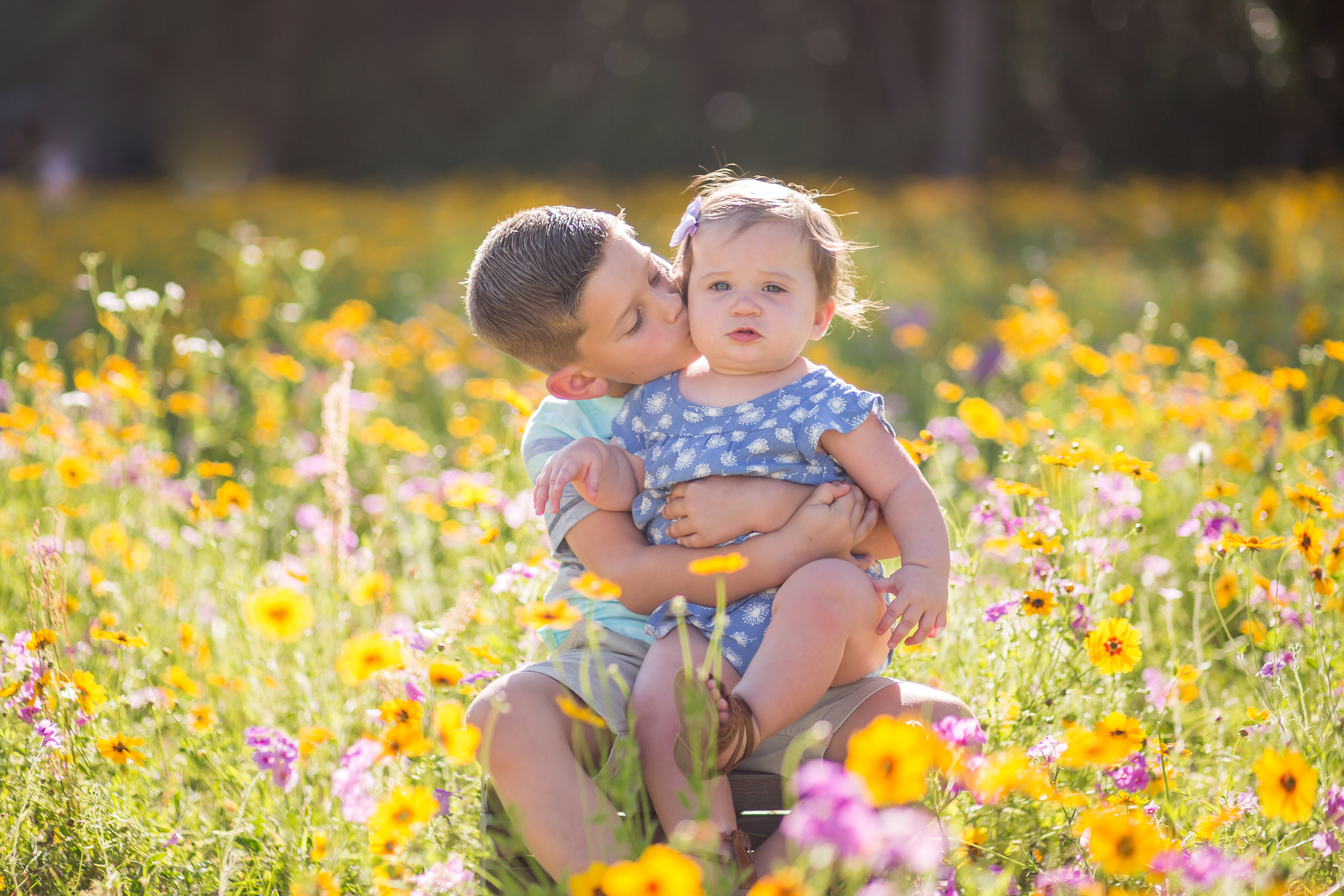 We have since had a little girl, Aubrey, whom Aiden is obsessed with. I don't know if losing Sawyer gave him a strong appreciation of a sibling or if he is just that great of a big brother, but it is a beautiful sight to see. I have even overheard him telling Aubrey that they have a brother who lives in Heaven. We talk about Sawyer often and he helps us to remember that life truly is precious, and we shouldn't take a second for granted. That little baby taught this family a huge life lesson, and we will be forever grateful for it.
About the Author
Kelley Elmore is a busy full-time working mom of two. She has been a surgical technologist for the last 10 years, is now the practice manager of a local wellness clinic, and plans to enroll in nursing school next year. She married her high school sweetheart in 2010, and they bought a home in the same Jacksonville neighborhood they both grew up in. When she's not working, she can be found chasing after her rambunctious kids, Aiden (6) and Aubrey (1). Kelley enjoys spending time with family outdoors, the occasional date night with the hubs, and writing on her blog, Little Slice of Imperfection, where she discusses family life on a budget — things like paying off debt, frugal activities to do with the kids, rookie house projects, getting organized, and her attempts at becoming a minimalist.