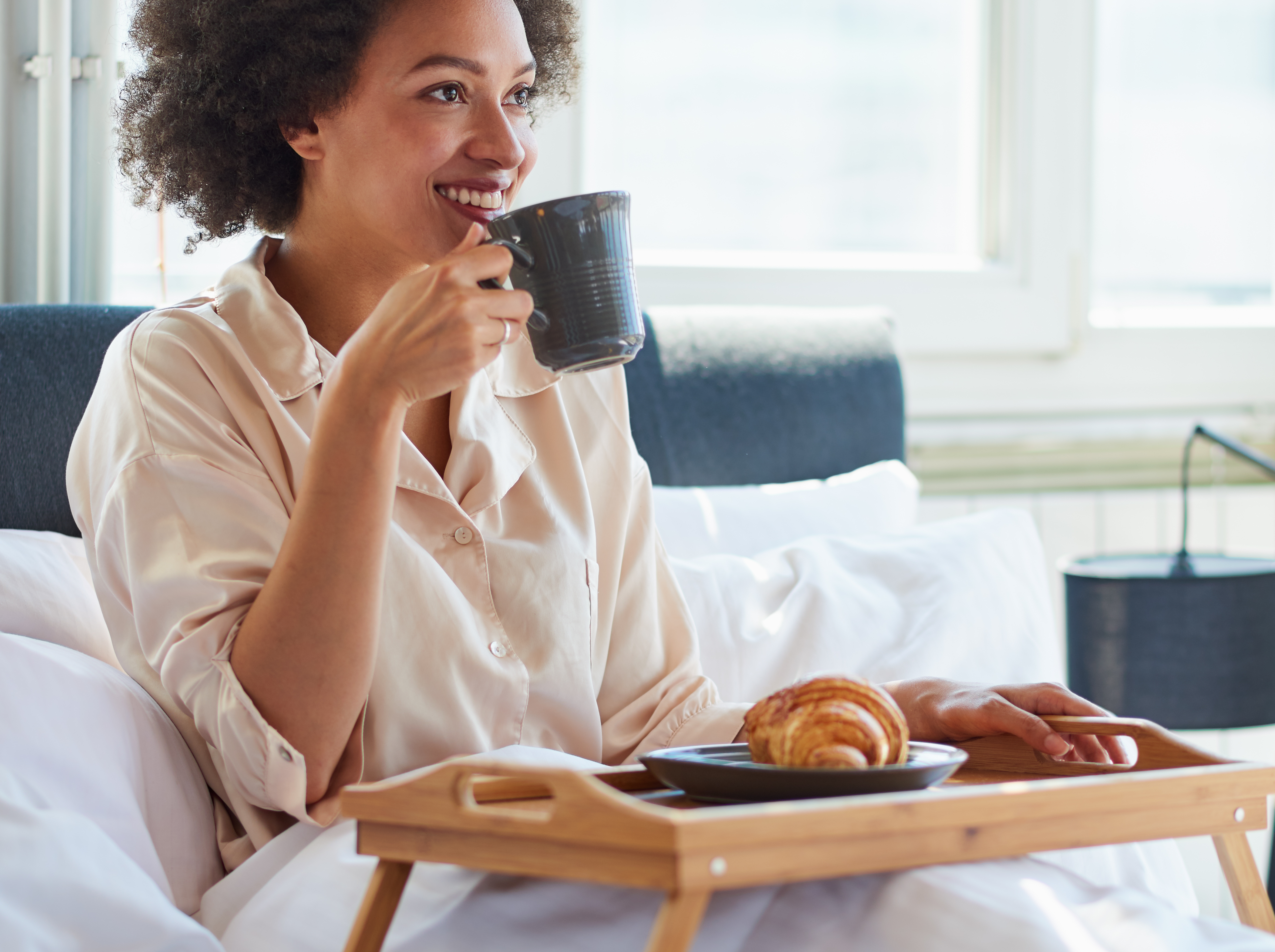 We have arrived at the day of the year where we celebrate this miraculous "hood" that unites us all. Regardless of our differences, we can all agree that if you are a member of this tribe, you are deserving of a celebration. Cheers to you! You are worthy of some love, and we want to do our part to help you do just that.
All you have to do is send this simple how-to guide to whoever is responsible for making you happy on Mother's Day. If it is you, we got you covered. If the kids are responsible, we are covering that, too. Significant others? On it. So, let's get right into it. We will start with who may need the most guidance:
Significant Others & Spouses
I just want to make this plain. No matter how loving and doting of a mother we are, we do not want to spend all day with the kids. If you did not understand the last statement, I will make it even more clear. LEAVE. Go. Get out! Stay away for as long as possible. And one crucial note of clarification, just to be sure you really got it, please for the love of all things good on this earth, take the kids with you. I realize that we are in a different space than we were any other year and a full-day escape may not be possible, but you can pretend. I've included a sample Mother's Day itinerary here:
Noon (because clearly, she deserves to sleep in or lie awake basking in silence, Netflix, or whatever pleases her fancy). Breakfast in bed. If she partakes in any sort of libations, include that as a part of the brunch. If you have little loving hands who insist on creating a breakfast of scrambled Lucky Charms and half-eaten strawberries, allow them to for the sake of nostalgia, but please also include an actual meal that she can eat. Preferably a meal that is indulgent and she does not have to share. (Read: Feed the kids and yourself prior to making this meal and leave directly after handing it to her.) You can even make it easy on yourself and peruse our guide to Mother's Day Brunch: Where to Dine, Pick Up, + Celebrate In & Around Jacksonville. NOTE: If she is an early riser, sneak some coffee and pastries for her to nibble on, undisturbed, prior to brunch. And if you need help figuring out a gift to give her with breakfast, check out our list of ideas here!
12:30–5 p.m. Play a game of keep-away with the kids. No, not the keep-away of your childhood. This one is even more fun. Keep the children away from their mother. Take them outside. If you have older kids, this is the perfect time for you all to bond while completing your "honey-do" tasks. Go for a scavenger hunt. Build a fort. Bike, swim, read, watch movies — just… keep… them… away. Also, a little reminder: Feed them or they will walk away from you to find their mother to ask for something to eat. I speak from experience here. Trust me. If you need help keeping them busy, check out some ideas on how to keep them busy here and here.
5 p.m. Text your wife and ask if she would like to dine with the family or dine by herself. Do what she says, but ensure that her only responsibility is consumption. Even when she offers out of the kindness of her heart, decline. Trust me.
6 p.m. and beyond. Bathe the kids and put them to bed. After everything is quiet and all the kids are asleep,  LEAVE HER ALONE. Yup. Still her day.
Kids
Leave your mother alone. Give her a hug. Tell her how awesome she is and then don't utter the word "Mom" for the rest of the day.
Mothers
HIDE. Preferably with your favorite snacks and beverage. If that is not possible, I have included a few tips for self-care.
Give yourself (and others) tons of grace. This Mother's Day may not be what you imagined it to be. You are not alone. That is all the more reason that this day, and all the ones following, you lead with grace. Don't beat yourself up for simple things. Don't feel guilty about eating cereal for breakfast because that is all you had energy to throw together. McDonald'ss for dinner, yes, eat the fish filet with extra tartar sauce if you please. Endless screen time so you can have some peace and binge watch TV, or read a book, or do absolutely nothing — then go for it. It is your day. Mom guilt, perfectionism, high bars, they can all go. Just declare it a "me day."
Shop. There are tons of sales going on. Add it to the cart, and we will think about the repercussions later. If I can quote Queen B, "I see it, I work hard, I grind 'til I own it." You see those beautiful beings you have poured your all into? Yes, the ones who simultaneously bring you the most profound joy and peace while also slowly pulling at your sanity. Well, you did that. You worked hard. You grinded. You deserve a treat. So treat yo' self.
Eat the cake. Or the cookie. Or the queso. Or the taco. This is not the day to count your calories. This is a day to just be. I know you're thinking, "She is a trainer. She is just trying to stay employed," — but I believe in moderation and know that a little indulgence will not ruin your life. Remember grace and treats are the theme of the day. Also, check out Jax Mom contributor Jessica Morgan talking about Mother's Day self-care during the pandemic.
And though I know it is the thought that counts, some thoughts need a little support. Check out our "Shop Local: Your Mother's Day Gift Guide" for last-minute ideas on gifts and gift cards!