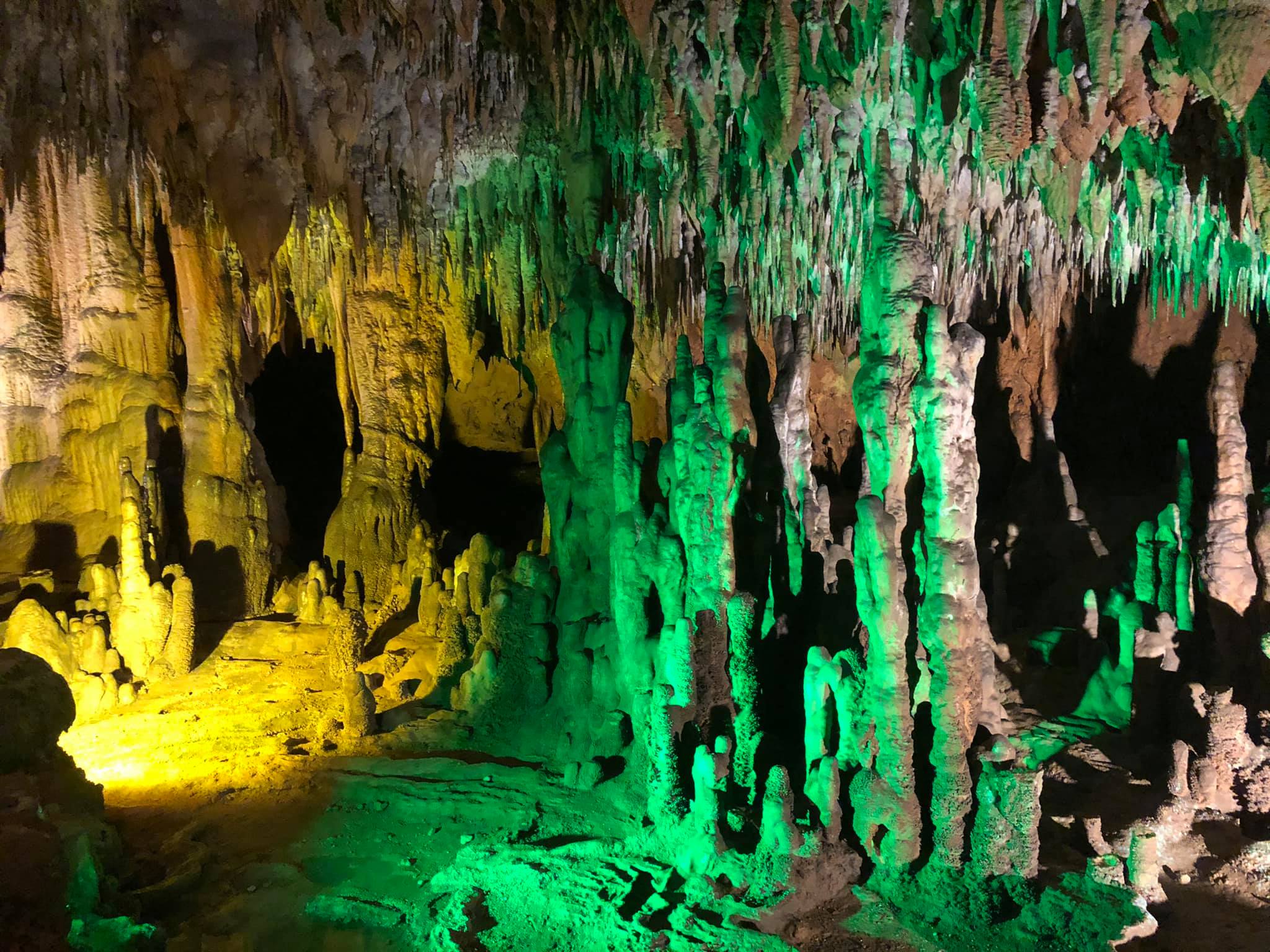 I was scrolling through Facebook over spring break and saw one of my friends checked in at the Florida Caverns State Park — and I found myself looking through every single photo. I've lived in Florida my entire life, and I never knew we had caverns in the state, and that they are less than a four-hour drive from Jacksonville.
A few weeks later, we were going to Destin for a long weekend, so I checked to see if Marianna, Florida, (where the caverns are located) was near our destination. Turned out it was less than a 10-mile detour off of I-10 and could be a nice pit stop to get out and stretch our legs. I told my 10-year-old who dabbles with gemstones and rocks, and he was pumped to check it out.
We drove through the little town of Marianna, home to Chipola College and nicknamed "the City of Southern Charm." Just on the outskirts is Florida Caverns State Park, Florida's only state park with air-filled caves accessible to the public. You'll approach a ranger station and pay $5 per vehicle to get into the park where you can normally enjoy more than just the underground caves such as boating, camping, geocaching, horseback riding, paddling, picnicking, swimming and bike trails — but Hurricane Michael did a number on the area in 2018. Park officials say they will be re-opening portions of the park later this year.
Make your way to the gift shop to reserve your tour time. Tours run every 30 minutes, except on Tuesdays and Wednesdays. Children under two are free. Ages 3-12 are $5, and ages 13 and up are $10.75 per person. There is a small museum on the second story to kill time and a few picnic tables nearby. Arrive early, tickets sell out fast, especially on weekends. You cannot make reservations ahead of time.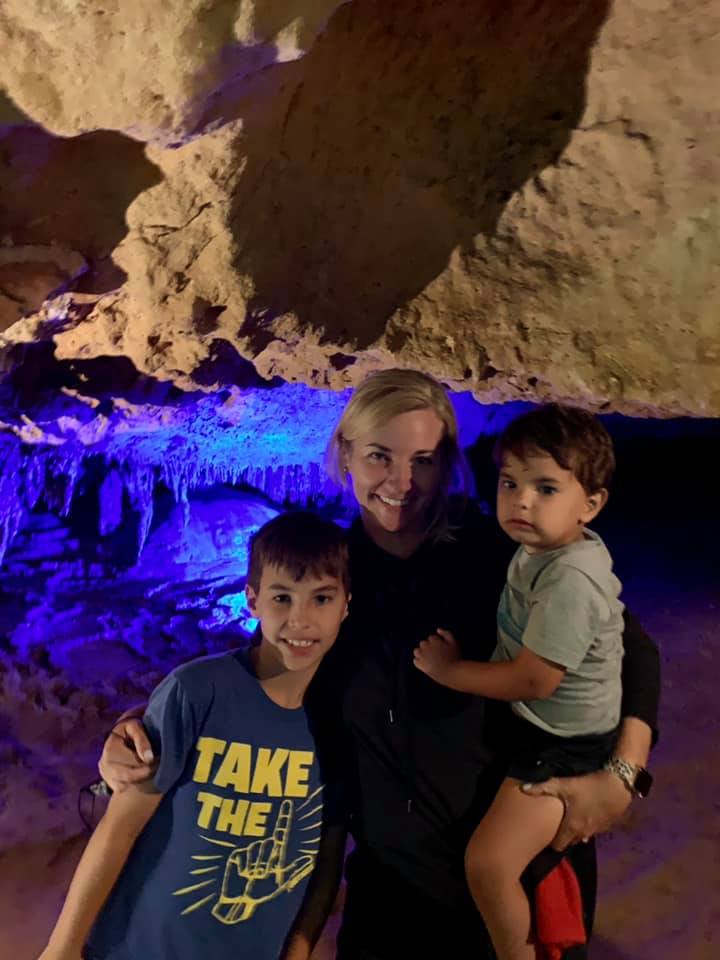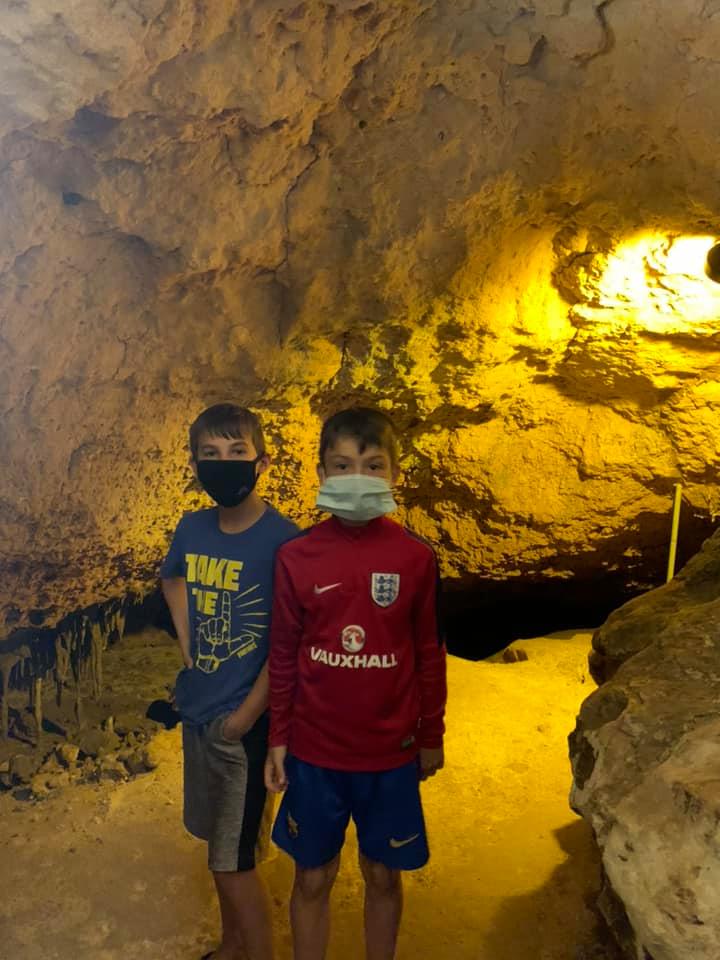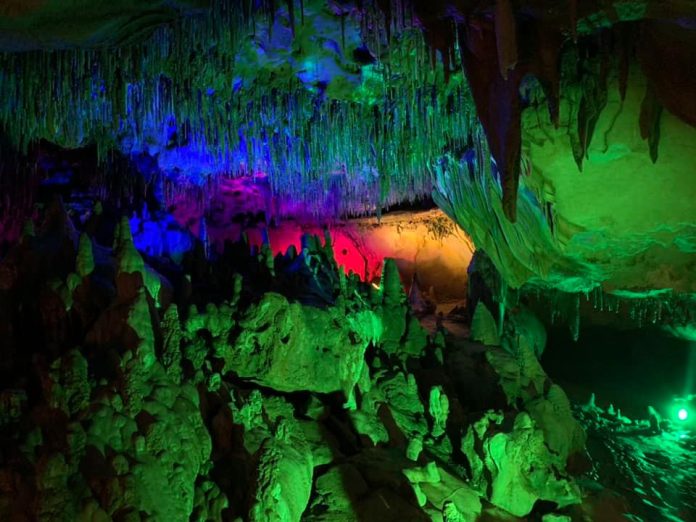 What to Expect
The cave tour is illuminated with LED lighting system which helps with energy efficiency and protects the light-sensitive ecosystems. It's pitch-black otherwise. They will turn out the lights to give you a sense of just how dark, but you'll be told before they do.
It's damp, slippery, and as humid as it gets, though it's 65 degrees year-round down there.
Some spots are narrow with ceiling heights of 4.5 feet. There is a portion called "tall man's torture."
You'll walk through a dozen "cave rooms" and see geological formations like stalactites, stalagmites, columns, and flowstones. Takes me back to middle school!
You may encounter bats, mice, cave crickets, salamanders, spiders, and the occasional snake or frog. We saw one teeny tiny bat — it was kind of cute. The kids were disappointed they didn't see more.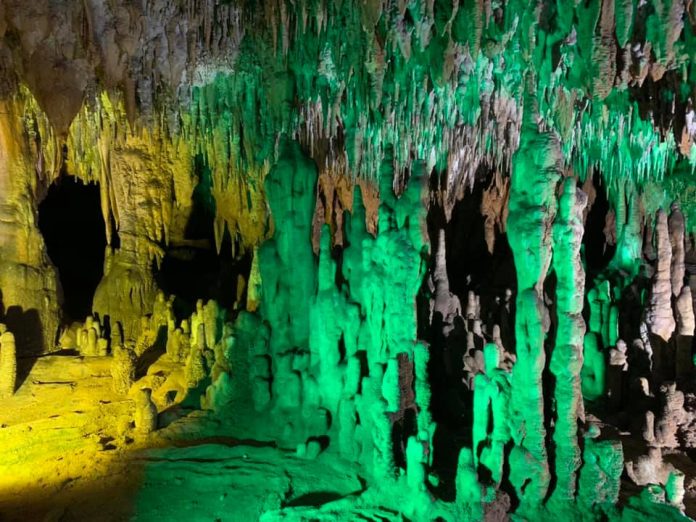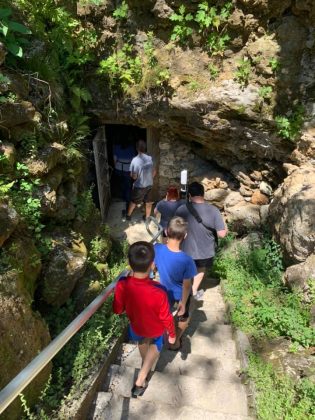 Some bits of info we learned on our tour without stealing the tour guide's thunder:
The caves were discovered in 1937.
Many chisel marks were made by Civilian Conservation Corps workers in the 1930s. There are even dinner plates carved into the caves.
It takes 100 years for one cubic inch of limestone to form. This was mind-blowing to me.
The ceiling is mostly petrified sea coral. We even saw a shark's tooth!
It takes six weeks for rainwater to seep into the cave.
I'll leave the rest of the education to the tour guide. But one other nugget for you brides-to-be… if you're looking for an unusual spot to get married, the cave can be your venue in the unique "wedding room."
I took more photos than I know what to do with, but it was pretty spectacular scenery. If you find yourself in the Panhandle area of Florida and are looking for something off the beaten path, I don't think you'll be disappointed!
Have you visited Florida Caverns State Park?