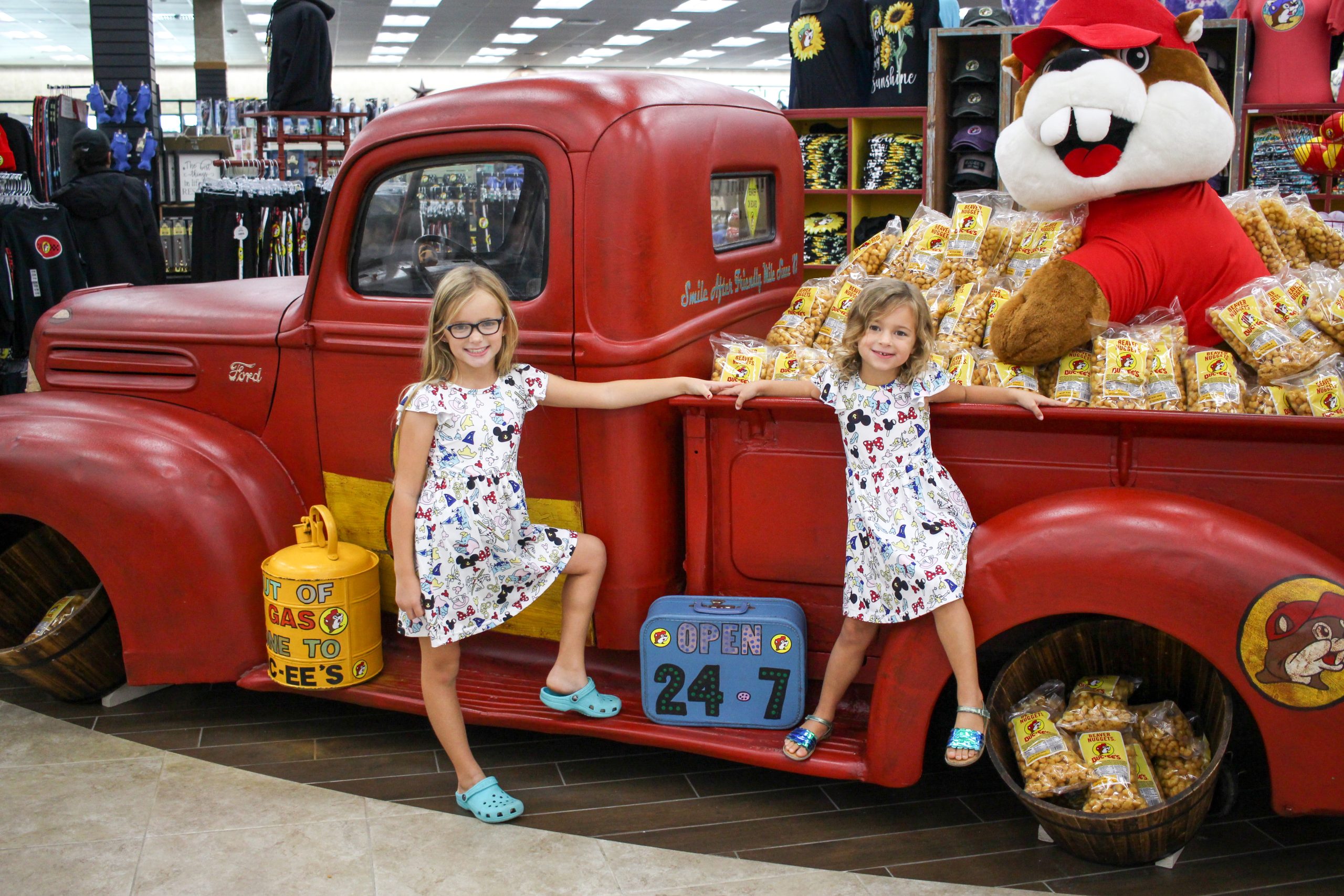 Dear Buc-ee's,
How do I love thee? Let me count the ways.
I love thee because you have all the drink choices a mom could ask for, including coffee (and ALLLLLL the add-ins anyone could ever want ever), 12 flavors of ICEEs, several soda fountains, wine, beer, cases of water, sodas with cane sugar… I could go on forever.
I love thee because you are not only a gas station with over 104 pumps so I never have to wait in line, but you also have a dog-walking area for those of us just stopping en route to our vacation destination with Fido.
I love thee because you are known for being a family destination, and you don't let giant tractor-trailers into your parking lot, so my kids and I can move about the property easily.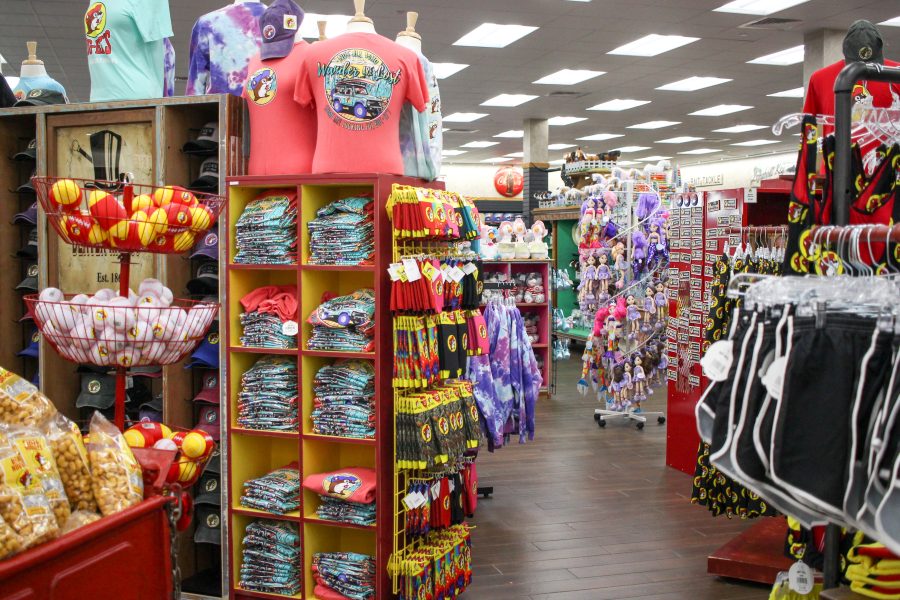 I love thee because I could literally walk around for an hour just looking at all the gifts I never knew I needed, like wall signs, bath bombs, hats, fishing gear, cutting boards in different shapes, tea towels, buttery soft blankets, baby clothes, pool floats, air pumps, boogie boards, children's books, magnets, Disney dolls, jewelry, doormats, grills, chairs, purses, backpacks, Oakley sunglasses… need I go on?
I love thee because you are so confident in your beaver mascot that you put it on almost anything, including bathing suits, T-shirts, hair bows, sweatpants, games, cups, mugs, bracelets, mini footballs, and of course the giant selection of your brand-name snacks: pickled okra, yogurt-covered pretzels, hot sauce, candies, stuffed olives, candied jalapenos, and don't forget the beaver nuggets!
I love thee because you aren't afraid to show how much you love beef jerky — in fact, you love it so much you put it in a bakery case, as well as have an entire wall dedicated to this delicacy.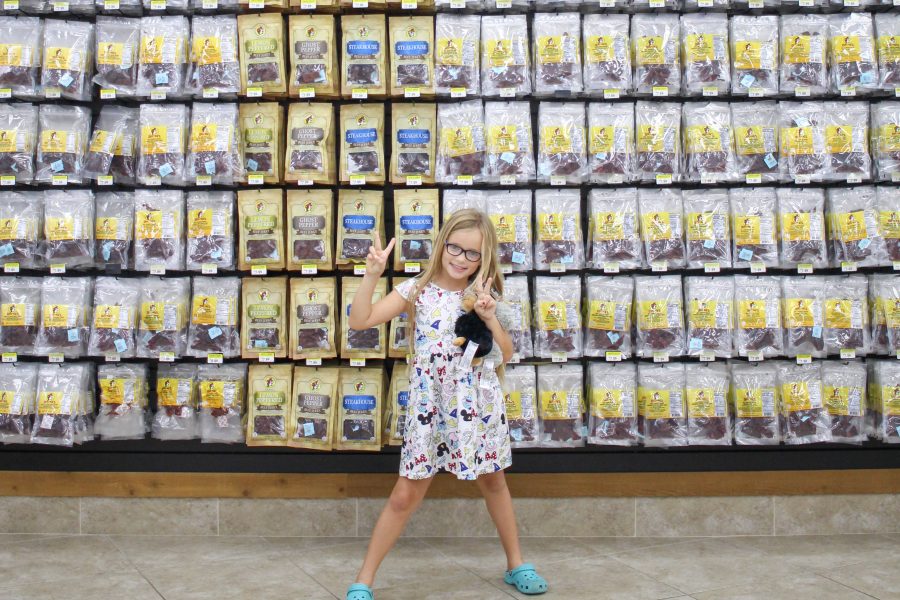 I love thee because you have the perfect nugget ice that is my absolute favorite.
I love thee because my kids look forward to using the touch screen to order their own food and that you are friendly to them when they just need to stand and stare at the fudge. I love that you make a big deal when a brisket comes out of the oven and is about to be cut.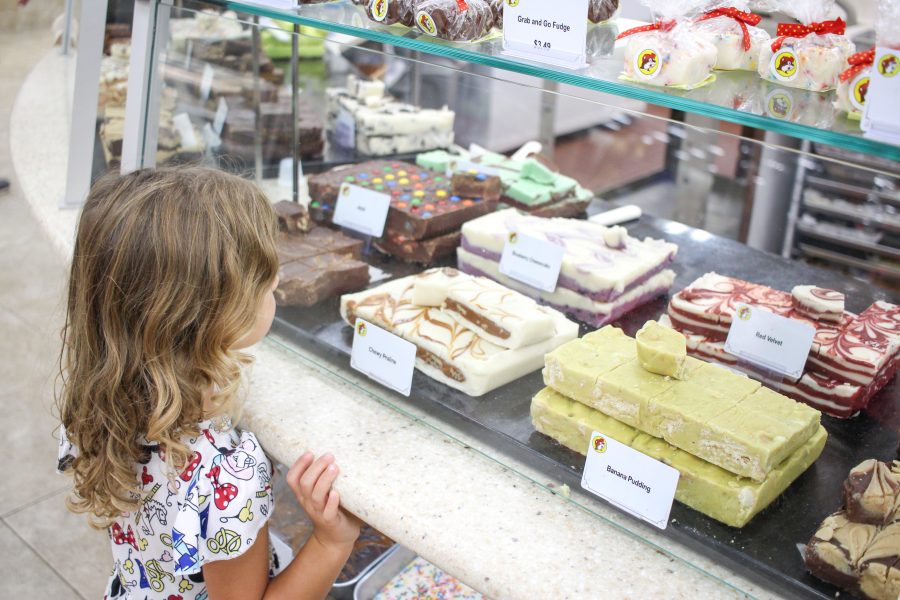 I love thee because you are called the Disney World of convenience stores, and I love Disney, so this suits me perfectly.
But most of all Buc-ee's, I love thee because YOU HAVE SUPER CLEAN BATHROOMS!!!!!!! Not only do you have a 24/7 dedicated restroom attendant, but there are 27 (yes TWENTY-SEVEN) stalls in the women's restroom at your St. Augustine location. AND.THEY.ARE.CLEAN. I will forever bypass every rest area and nasty gas station bathroom in favor of you, even if it means we are all about to pee our pants by the time we get there. THANK YOU!!!!!!
Seriously, moms of Jacksonville, do yourself a favor and go check out this one-stop roadside shop that has won awards, including largest convenience store, longest car wash, and cleanest restrooms. You won't be sorry!