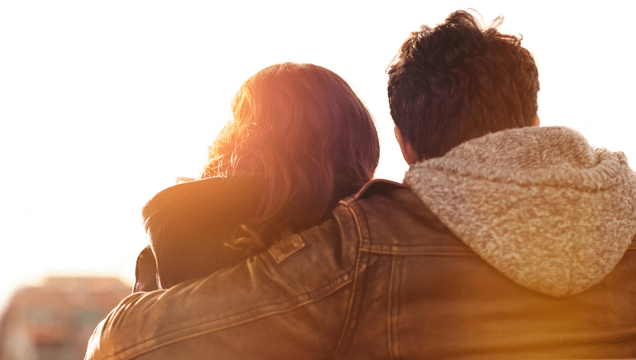 I recently turned 40, and of course, I immediately freaked out that my eggs were getting older — perhaps deteriorating even as I write this blog. I was never truly convinced that I wanted a second child – I'm still not 100%. Having one has always been very manageable, especially when I see other families with multiples and the challenges they go through. Did I really want to start over?
I have an older brother, and I can't imagine life without him even though he's your typical older sibling and teased me my entire life… still does come to think of it. But especially now, as adults, when it comes to caring for our aging parents, I would hate to be in this situation alone. Is that any reason to have a second child? No. But it has certainly crossed my mind.
It wasn't on my actual 40th birthday that I had this epiphany; we have been trying to get pregnant for almost two years now. I figured if it happened then it was meant to happen – but, I still wasn't sure. After eight months of trying (when I was still 39), we inquired with a fertility specialist, just in case. After blood work and a myriad of tests, it turned out my egg supply was great, but there were a few other hurdles we must overcome to have a baby. The doctor's exact words: "You won't be able to get pregnant on your own again." That was extremely hard to hear and accept.
The very next month, I got pregnant! I thought, Wow, maybe all it took was going to inquire about IVF to make my body kick into high gear. While nervous to be having my second child at 40, I was relieved the decision to have a second was made naturally, and we were going to be a family of four.
At 10 weeks, I miscarried. I was shocked, and needless to say, heartbroken. We had absolutely no problems conceiving our first child. I gave birth to a beautiful almost nine-pound baby boy on the eve of my 35th birthday. These days, that's not that old to have your first child. I never even thought about a second child for the next few years and enjoyed our party of three. Then he went to Kindergarten. How the heck did that happen so fast?!
I felt immense pressure to make a final decision whether to try and have another baby before it was too late. That is, if it's even possible with the help of modern medicine.
After 10 more months with no luck on our own, back to the fertility specialist we went in August of this year. Only this time, we got a second opinion. I found a female doctor that I really connected with; she had recently been through IVF and could really relate to her patients, sharing her own personal stories and experiences regarding the laundry list of tests and shots I would also endure. While it was a much more pleasant visit, I was secretly hoping that by going back again to inquire about IVF, my body would once again show positive signs of pregnancy the following month.
Well, no such luck… and the clock is still ticking.
My husband and I must decide if we really, truly want to try for a second child, and if so, IVF seems to be the only way it's going to happen – IF it happens at all. At my age, IVF with intracytoplasmic sperm injection (ICSI) has about a 30% chance success rate. Those odds really suck in my opinion and make me wonder if it's worth going through the physical and mental roller coaster of this ordeal in the hopes of beating them. I know in the end, it would all be more than worth it, but the thought of it is overwhelming enough. And what if it doesn't work? Then what? Will I just give up trying and let the chance pass us by?
So, my query stands: To do or not to do IVF? That is still the question.
This is Part I in a series of blog posts by the author who has chosen to stay anonymous during her fertility journey.