This is Part IV in a series of blog posts by the author who has chosen to stay anonymous during her fertility journey. Click to read Part I, Part II and Part III.
Today is my husband's birthday. We are hopeful this is one we will always remember. Not just because it's a milestone birthday, which it is – but rather as the day our one and only embryo was transferred. Getting to this point has been an incredible, roller coaster of a journey, and we hope it's just the beginning.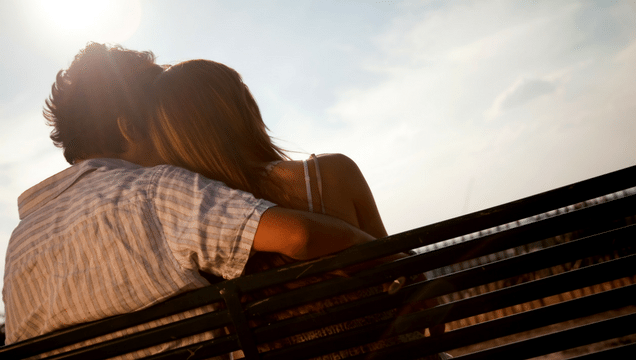 Our first round of IVF fell short – we didn't ever make it to the transfer because none of the five embryos were normal. My body didn't respond well to the medication which resulted in very few eggs. That meant starting over – injections and all. But I was surprised to learn how different the second round would be.
After the heartbreaking news that none of the five embryos were viable to transfer, we started again right away. I didn't want to waste any time (or eggs). On Christmas day I started the injections again, but this time my doctor changed the protocol slightly in case the birth control suppressed my eggs too much the first time. What stressed me out so much the first time, became second nature. I was much more comfortable this time mixing and administering the drugs. What once took me almost an hour was only a few minutes long now. I was less stressed since I knew what to expect, I wasn't working since it was the holiday break, I didn't have the debilitating headaches I had the first time, and I walked a few miles every day to calm my nerves and remain active. The warm, fresh air didn't hurt either.
On the 10th day of injections they look to see how many egg follicles they can see on the ultrasound. Depending on age you can have dozens. I was excited to hear that I had 6-8 follicles big enough to produce an egg – though not guaranteed to retrieve an egg. This was good for my age (40) so I was optimistic going into surgery.
Much to my surprise when I woke up – the nurse told me they retrieved 14 eggs. I couldn't believe it. I was expecting much lower and cried tears of joy. Next, the eggs are fertilized and monitored closely for the first 3-5 days. They receive grades and must meet very certain requirements to be considered viable for transfer. Our magic number was eight this time – eight of the 14 made it far enough for genetic testing, which my doctor recommended. This meant another 7-10 days to ensure the embryos had the right number of chromosomes for a frozen transfer. I think the next week and a half was the worst of the waiting so far. The call finally came and I could sense some excitement in my doctor's voice. This was a much different tone than the last time we were waiting for news on our embryos. She told me we had one embryo make it and it looked great. That's right … out of 14 eggs, only one made it – but as they say: it only takes one.
We immediately started birth control pills – but only for four days. Just enough to calm down your body down and ramp up on estrogen for three weeks to thicken your uterine lining. I finally felt good again – no real side effects while we waited to see if the lining would thicken enough for a transfer, which I am happy to say it did. Six days before the transfer, I started progesterone. This I noticed immediately – holy mood swings. I mean I haven't exactly been mood-free or emotionally balanced since starting this last fall – but these came on fast.
Fast forward to today, my husband's birthday and the official day of our embryo transfer. Nervous, anxious, scared … the last few days (months, really) have been emotionally draining. The time had finally come and I was scared to death. Not knowing what to expect for this next procedure didn't help. I feared the embryo would not thaw properly and my one chance at another baby would melt away. I started second guessing myself – can we do this? Do we really want to start over (we have a grade schooler)? Are we too old for this? Can we handle a second child? Am I crazy? Have I made a mistake? Fear has clearly set in at this point. I didn't share any of this with my husband or anyone – until now.
I didn't sleep much the night before the transfer – worry and fear trumped a good night's rest. My husband had been away for two weeks – he took the red eye to get home just in time to hold my hand when all my emotions came to a head lying there on the table. My doctor was simply explaining the procedure and I lost my shi$ and burst into tears. I forgot to mention that you must have a completely full bladder before they will start and so the level of un-comfort was beyond words when being poked, prodded and scanned below the belt. I'm guessing I'm not the only person to be overwhelmed by all the talk of catheters, embryo wash, uterine cavity, etc. I apologized and managed to regain my composure enough to open my eyes and watch the whole thing unfolding in real time on the screen.
It took less than 10 minutes to see what looked like a shooting star on the screen. My doctor described the image as a brief flash of light, and that it was. A miracle in the making. Now, we wait again. Ten days this time for a blood test. I'm hoping my next post will be to close out this series of blogs on our IVF journey, and instead be about things like morning sickness, expanding waistlines and nursery decorating.