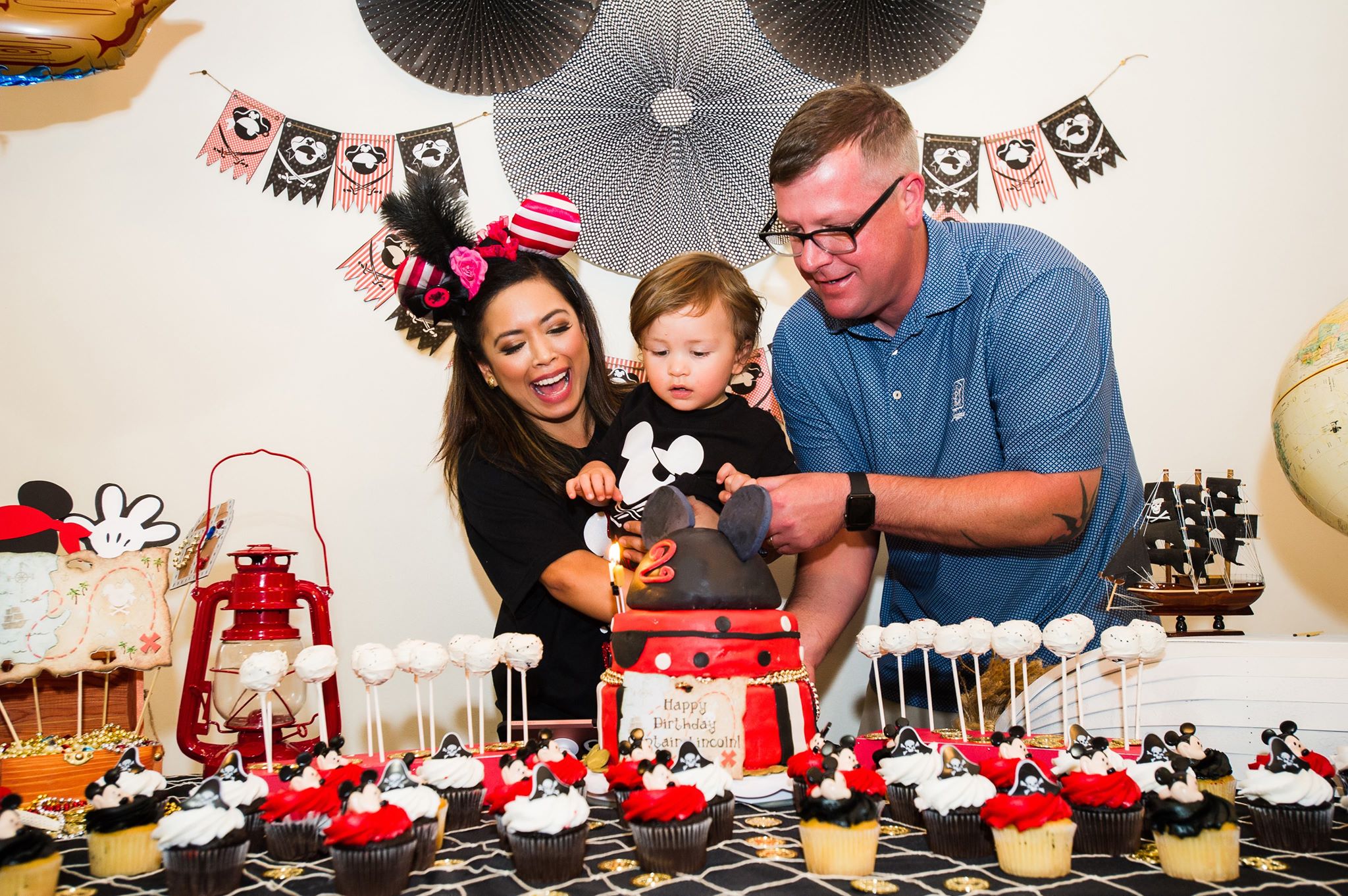 Your little toddler is about to turn 2 years old, and if you were like me, who went all out planning for the first birthday party as if it was my wedding all over again, you probably swore off throwing any more birthday parties for your child. Just skip the hoopla and go to Disney World or the local zoo, or even spend that money and energy on a mini getaway vacation just for you guys.
I was ready to do any of those aforementioned ideas, but once I got to thinking about it, it was hard. You see, I am a planner by nature, and I love hosting events. Coming up with themes and decorations makes me happy. I like people, and I think my son got that same personality trait from me. He thrives being around people. He loves spending time with family and friends, and vice versa. I felt it was just wrong to take that joy away from him. And also from our family, who loves to see his eyes light up as he blows the candle on his cakes.
Budgeting for food, cake, desserts, decorations and party favors were starting to add up, and the guest list was starting to get bigger than last year's list, so I was ready to throw in the towel and swear off a birthday party this time. I was losing precious sleep looking up ideas on Pinterest, so it just made sense not to have the shindig.
But I failed.
Thanks to my sister-in-law's words of wisdom, I threw my son a birthday party when he turned 2 years old, and I did not feel bad about it! She told me not to skip giving him a birthday party while he is young because I only have about 10 more years to do this. Once he turns 12, he is not going to want his mom to throw him a party anymore. He will just want to go bowling or to the movies with a small group of friends then (and no mom allowed). My heart sank at that thought. So I have these precious few years to let my party-planning imagination run wild, and my son will get to appreciate it, too!
My husband only asked that I have the party anywhere but our house (because lesson learned, our house was a hot mess and there were some things broken after the last round of guests left), and that I stay within budget this time. Challenge accepted.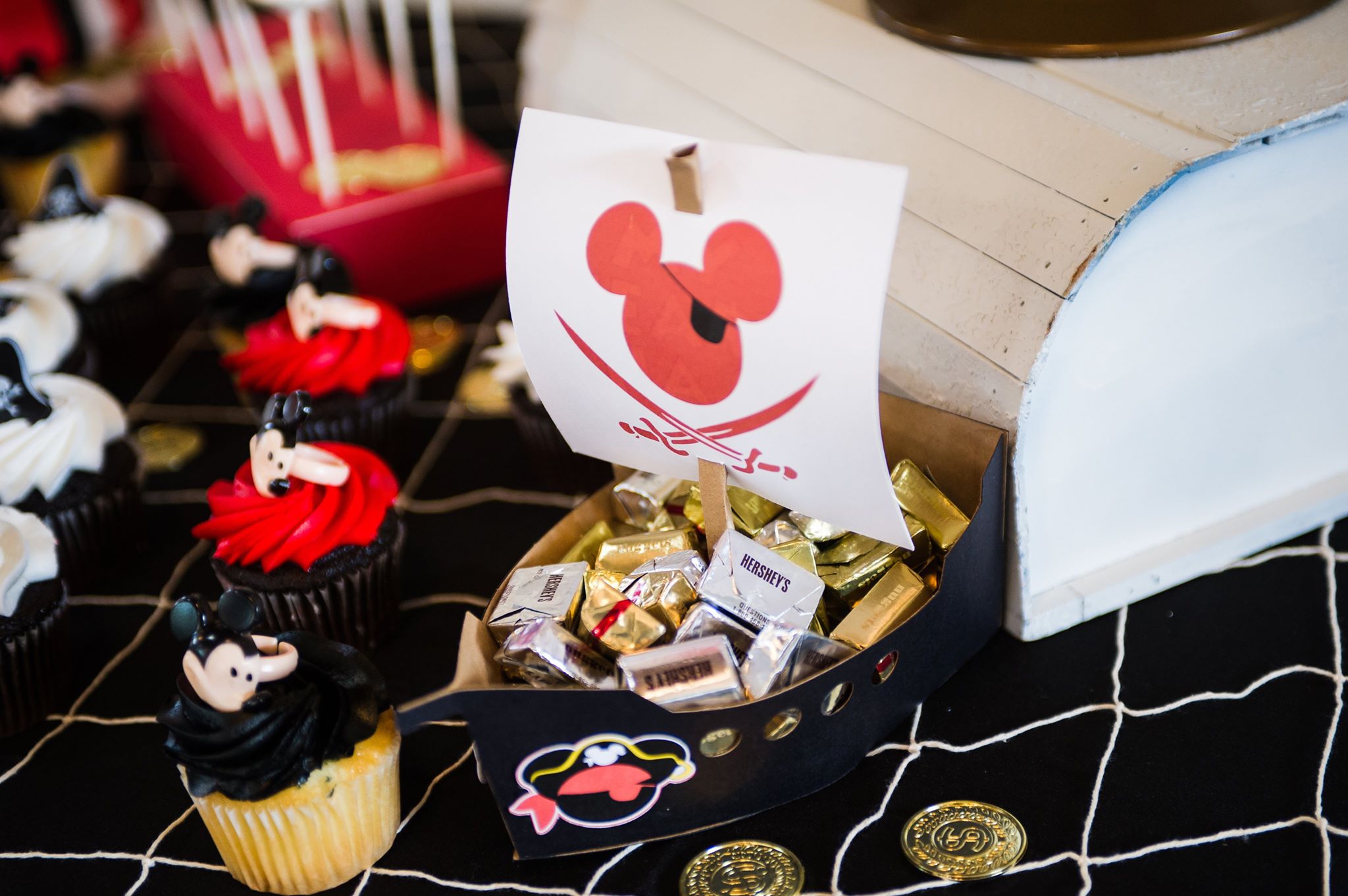 Easy Party-Throwing Tips
So if you're like me and failed at swearing off birthday parties for your toddler, here are a few key tips for getting this party started:
Don't be shy asking your creative family and friends to help you out. It took a village to pull off this party, and it was less stressing in my end. For instance, the same sister-in-law who convinced me to have this party is a great cook! She specializes in catering Filipino food, so guess what? We had lumpia, pancit, and Adobo chicken just to name a few edibles. We also offered sandwiches from Costco as our backup. My friend who loves to bake whipped out an excellent fondant cake just for my son, adding cake pops for that extra touch. Another friend who is a walking Pinterest board took charge with some of the decorations and party favors! And my photographer friend documented the day by taking pictures at the party.
Reuse anything you can. We had a Mickey Mouse Pirates of the Caribbean theme, and we reused T-shirts and props from our previous Disney cruise for the party. We encouraged the guests to dress up like pirates, so that made the party extra festive!
Plan the party date accordingly. My son's birthday is in March, so I planned his birthday party the day before Easter. This helped cut down the guest list, and I got to stay within budget. My husband was happy. I was happy. Family and friends at the party were happy. But most of all, my son was excited to be surrounded with love and joy for his birthday.