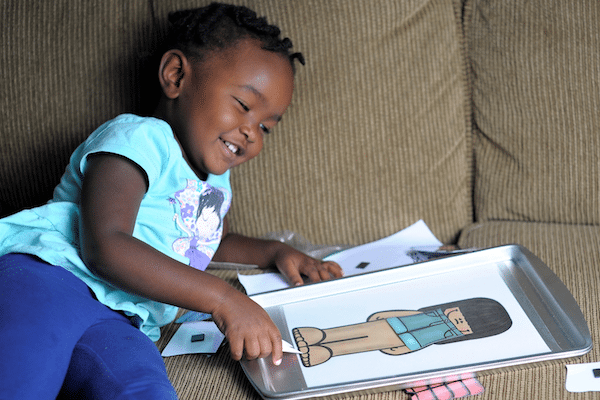 In my house, we use screen time sparingly and mostly as a treat. Television isn't something that my daughter gets the opportunity to watch too often — we definitely keep it within the limits as suggested by the American Academy of Pediatrics, yet she still gives us resistance when it is time to turn the television off. And because she has mastered the remote control, I constantly have to monitor what she is actually watching. Seeing as we just aren't a big television-watching family, I found myself looking for screen-time alternatives, especially when I need to get something important accomplished… which can be a daily occurrence of me trying to get dinner completed without burning it when I'm not using my Insta-pot. I wanted something educational, something she could primarily do on her own, and most importantly, something that could keep her busy. I discovered that busy bags were the perfect solution for us. 
A busy bag is a self-contained activity that promotes self-play and independence. All of the necessary supplies are placed into some kind of container (often a plastic bag or box) that the child can take out and play with. They can include fine-motor activities, math practice, reading activities, file-folder games, or any game or activity that can be done independently. Busy bags also give moms, dads, or caretakers a chance to step back and not be the main source of stimulation, which is important for both moms and kids in addition to minimizing screen time.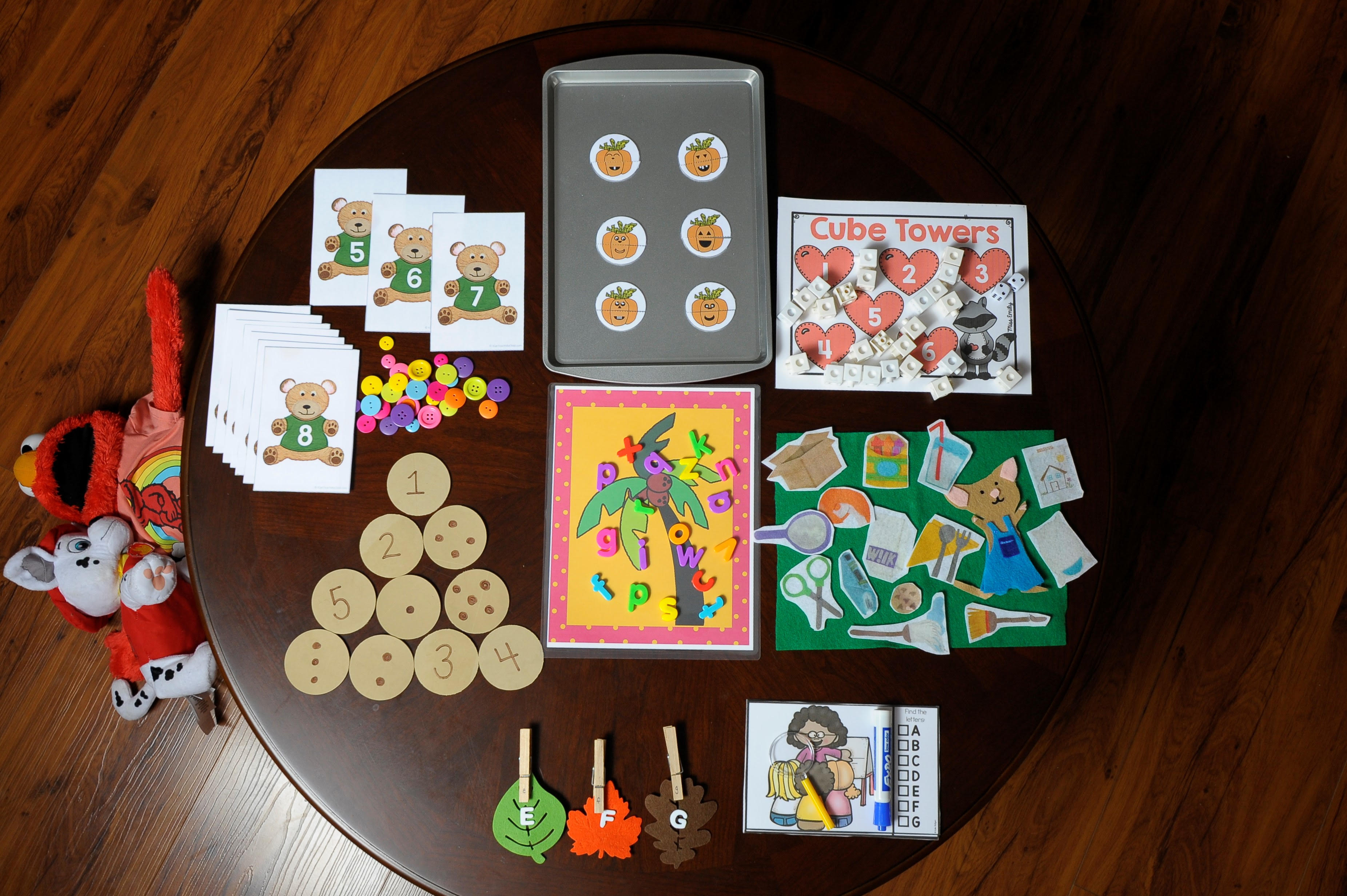 Mom Tip: Rotate the bags out to help them stay exciting for your child.
Busy bags can be time-consuming to put together, and for moms, time is something we never have enough of — and that is why a friend of mine organizes a playdate and facilitates a busy-bag swap once a month. This is genius because a busy-bag swap is basically a mom-made activity co-op. Each mom only has to make one activity and gets to go home with one of each at the end of the playdate. Several moms each agree to make multiple copies of one busy bag to swap with everyone else. Each month we choose some themes, and each mom will then create a busy box, bag or quiet book of their choice for the specific theme! To save time, busy bags, boxes, or books are completed before we arrive at our busy-bag swap playdate and are ready to swap when we arrive. Each mom that participates gets to keep one of their own and will gain several more fun busy options when they leave.
The easiest way to get busy-bag ideas is to search Google or Pinterest for inspiration. Most busy bags are cheap to make as well because most of the items needed can be found at Dollar Tree, the dollar section of Target, on Amazon, at your favorite craft store, or can simply be printed and laminated.
For moms who just don't have the time for a busy-bag swap with friends, you can also purchase some activities. One of my favorites is ALEX Discover My Giant Busy Box.
Mom Tip: Use busy bags to target areas your toddler may be weak or struggling in. Do it once or twice with your toddler first and then encourage them to explore and play with it on their own to help reinforce those skills.
I now use busy bags and quiet books in my car while driving especially on long road trips and also at restaurants because let's be honest, coloring, straw-paper origami, and even the classic peg-jumping game eventually become boring for children.  Busy bag activities are also great rainy-day activities. Once you see the magic these simple activities create, you will be so excited about having more stashed away for you and your child's sanity.
What is your favorite activity to help keep your child busy?