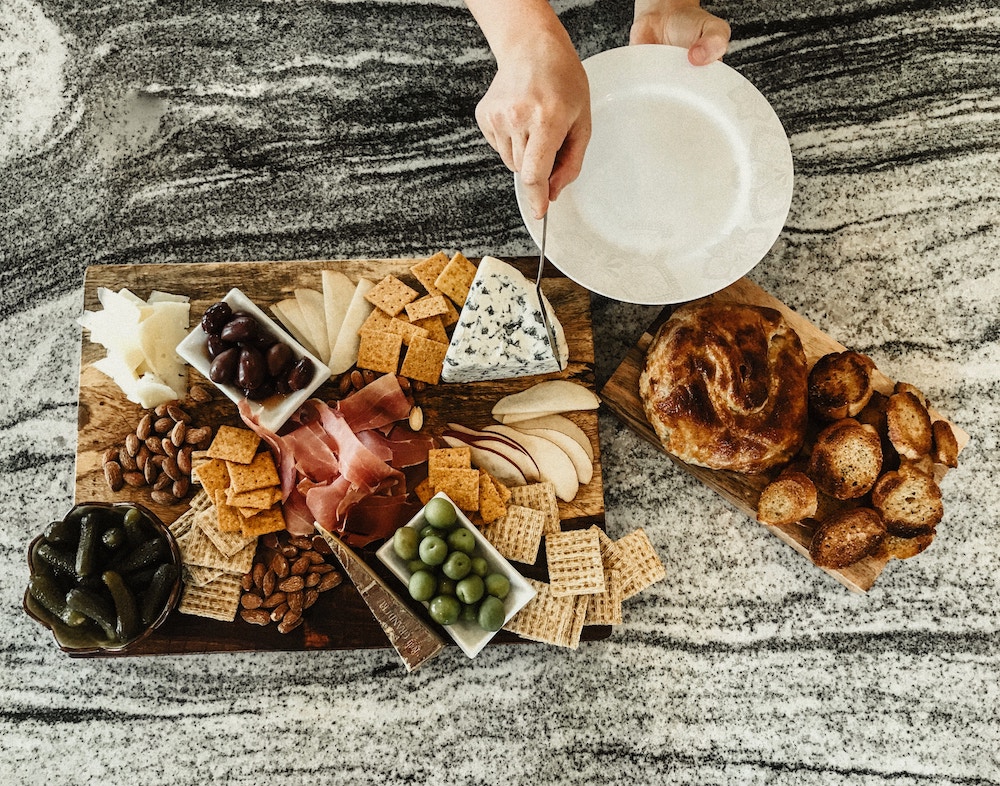 'Tis the season for preparing great food and maybe hosting a holiday gathering or party with family and friends. Being busy moms, we definitely need a game plan on how to tackle such events without becoming overwhelmed — one that allows us to enjoy the festivities, too. Sometimes I get tired of the same old, same old, tried-and-true Crock-Pot fare or predictable dish that I always bring or see at a holiday party. Here are some holiday appetizer ideas that are quick, easy, and of course, delicious!
Mini Sausages
No party is complete without some tasty mini sausages, and these are good and simple to make. All you need is a package of cocktail sausages, a pack of bacon, and brown sugar — then simply wrap sausage in a little piece of bacon and stick it with a toothpick. Put all the delicious goodness in a glass baking dish and throw a whole bunch of more brown sugar on top and bake until it's bubbly — and voila, you have pigs in heaven.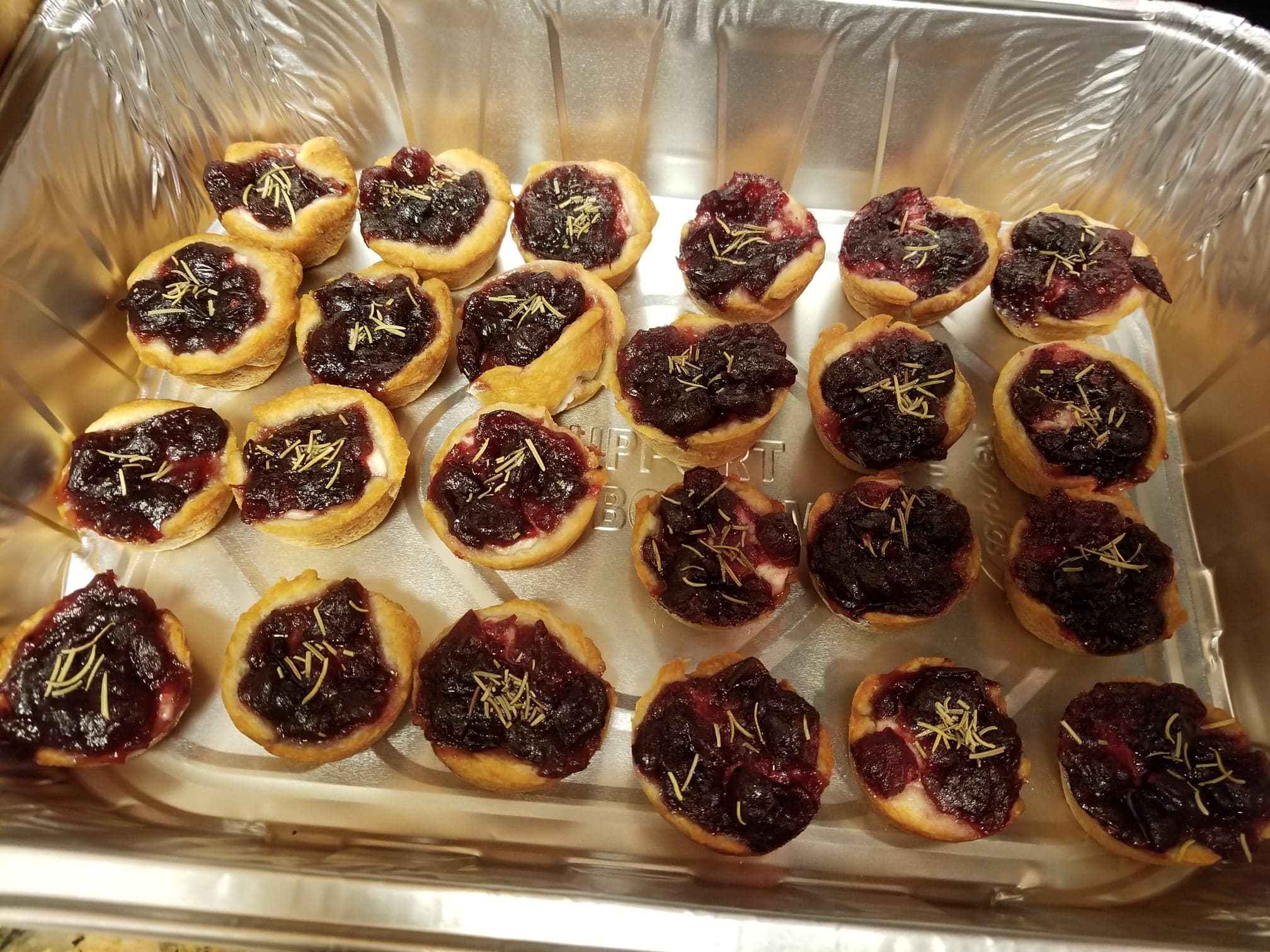 Cranberry Brie Bites
Cranberry Brie Bites are always a big hit! What I like most about this recipe is that it only requires five ingredients and is done within 35 minutes — including prep time. And it looks oh-so fancy. I made these for the first time last year after seeing it come across my Facebook news feed. I didn't have brie on hand, so I used goat cheese instead and omitted the pecans since I am allergic to nuts. This is a great vegetarian option, as well.
Crab-Cake Bites
If you enjoy crab, these crab-cake bites are delicious, quick and easy to prep — and the parmesan, cream cheese and sour cream make these a holiday-party hit! This recipe made around two dozen.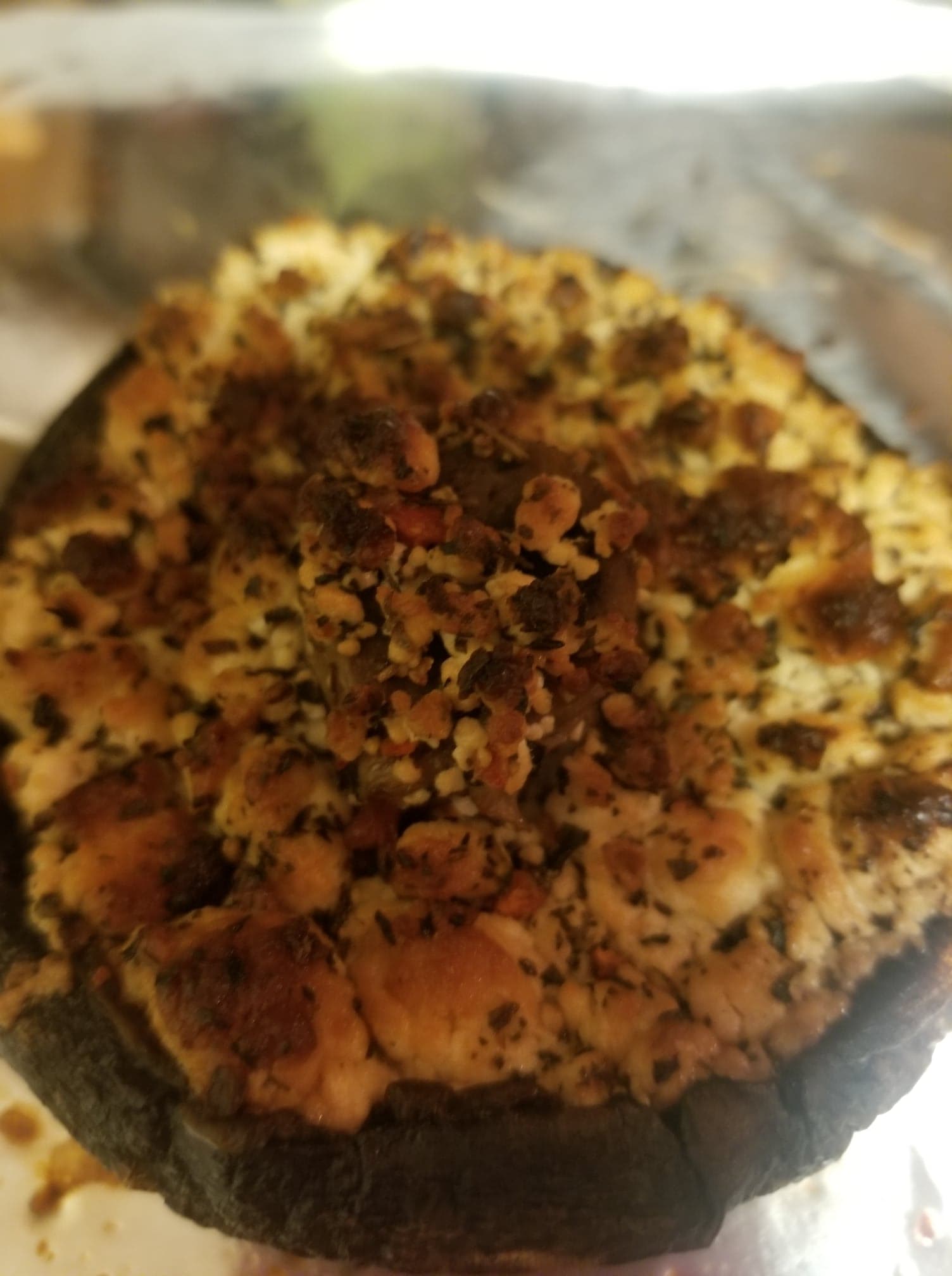 Stuffed Mushrooms
Stuffed mushrooms are another staple appetizer I always make. I usually brush a little olive oil on Portobello mushrooms and add crumbled feta cheese, a sprinkle of garlic powder, Italian seasoning and Himalayan pink salt. My recipe is easy and gluten-free. Here is an actual recipe that is similar. The flavor is complex and superb.
Even Easier Appetizer Ideas
Don't have the time to cook? Have no fear, Trader Joe's is here! (Can we call this a recipe shortcut?) They have a variety of ready-made appetizers that only require a little reheating. The spring rolls are awesome! Or try the flatbread pizzas cut into strips (BBQ chicken is a popular favorite). Naan also works well for the flatbread pizzas if you decide to make your own.
Trader Joe's also has the best jarred bruschetta. Just take a log of goat cheese and pour the bruschetta over it in a pretty ovenproof dish. Put it in the oven at 350 degrees until warmed through. Cut a baguette into slices, brush with olive oil and sprinkle with salt (I use Himalayan pink salt) and toast on a baking sheet in the oven with the bruschetta dish. They tend to both finish together, around 20-30 minutes.
You also can't go wrong with Trader Joe's queso paired with some warm chips of choice. Their puff pastry, prosciutto and asparagus or French green beans once baked has a beautiful presentation. Once warmed, serve immediately with a honey mustard. Can it get any easier than that?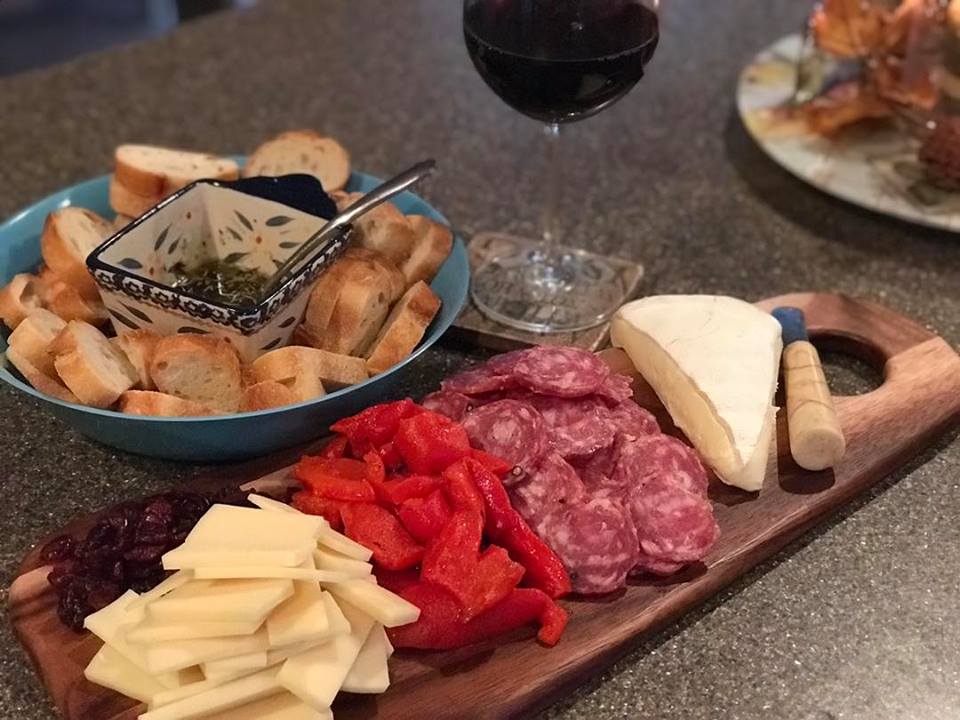 Another option is a charcuterie board — especially since they are kind of a big deal these days. All you need is prosciutto or salami, a variety of mild cheese like provolone, a salty cheese like pecorino, a "stinky" cheese like Gorgonzola, olives, fresh crusty bread, something fruity like a chutney, dried fruit, grapes, or even apple slices. You could always add nuts if you or your guests don't have a nut allergy, but I would suggest serving the nuts in a separate bowl just in case.
Bonding with friends and family while eating good food is always a good reason to have a party!
What is your favorite appetizer to prepare for a party? Share your favorite recipe or recipe shortcut.