Listen to the audio track here…

Wine can be intimidating — both to select and to discuss. We've all heard, at one time or another, people chatting about grape varieties, special vintages, hints of tobacco, and how that full-bodied Cabernet Sauvignon had particularly good legs. Legs? Wine has legs? And what the heck is a tannin?
So, what's the best wine to drink? The one you like. Ahem. Let me say that again. The best wine for you to drink is the one you like. Period. Don't let anyone tell you what wine you should be drinking. Everyone's taste is different, and life's too short to drink bad wine. So, drink what you love. I've toured vineyards and wine cellars, met incredible winemakers and sommeliers, and attended wine tastings from California to Italy, and I think we can all agree that the best wine is the one you like.
I also believe you don't have to follow that old-school rule of red with red meat or white with fish or chicken. Again, drink what you like. If it tastes good to you, that's all that matters. Unless it's moscato. Because… ew, Moscato. Ha! I'm kidding! Don't hate me. I kid. Kind of. *wink*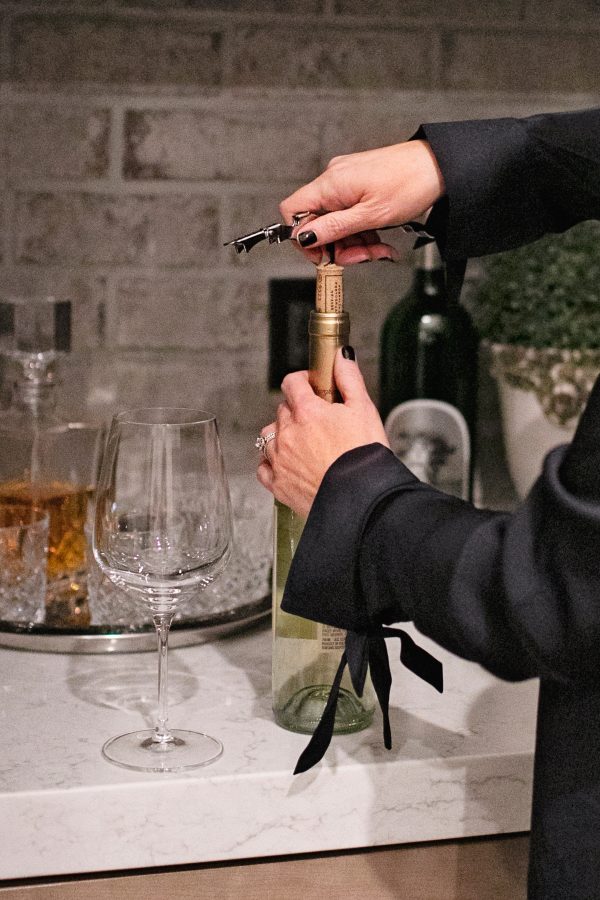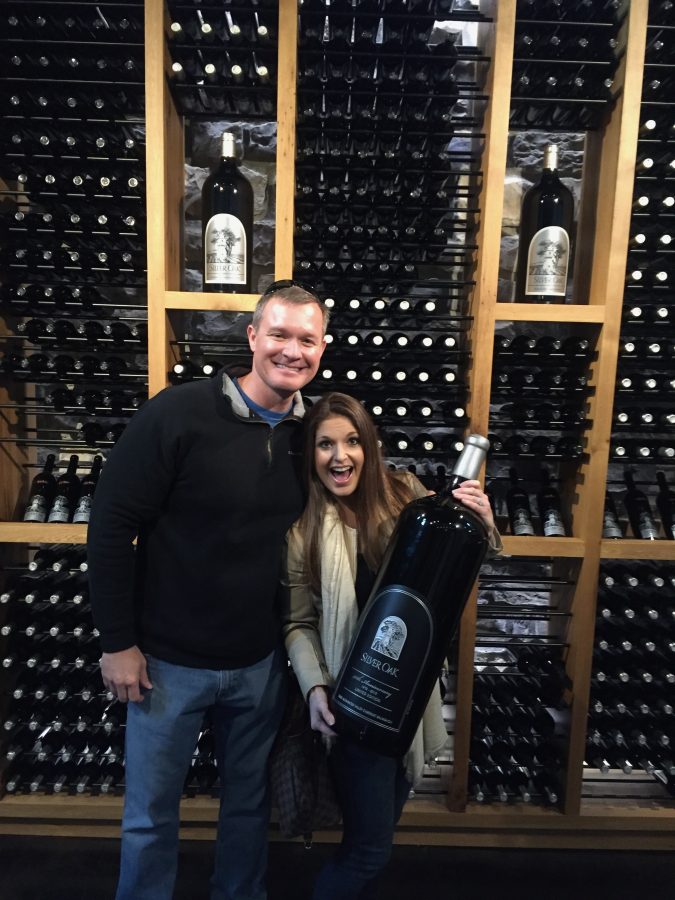 Tips for Getting the Most Out of Your Wine
Tip 1:  Have fun! Remember that enjoying a glass or five should be fun! I'm kidding about the five glasses. Relax, Karen. A glass of wine is a treat and should be fun. No part of selecting or drinking a glass of wine should be stressful or intimidating. So, let's have fun with it.
Tip 2:  Ask a professional. When ordering a glass of wine and you're not familiar with anything on the list, I suggest asking the waiter, bartender, or sommelier. They are the professionals and can guide you in the right direction. You can walk into any local wine store like Coastal Wine Market in Nocatee, Royal Palm Village in Atlantic Beach, or Grape & Grain Exchange in San Marco, and the knowledgeable staff can help you figure out what you like. This is also a fun night out! I highly recommend tasting new varieties and snacking on fun tapas.
Tip 3:  Pair it with food. Wine can completely enhance the flavor of certain foods, so experiment and find out what tastes good to you. Here are a few of my favorites:
Cabernet Sauvignon with blue cheese and dates
Chardonnay with lobster or crab legs
Pinot Grigio with a creamy brie cheese and fresh strawberries
And my personal favorite, Syrah with a double cheeseburger and salty French fries
Don't judge me on that last one. Try it. Thank me later.
Wine Selections & Personal Favorites
Here are some of my favorite wines to get you started. Now, there is an enormous amount to choose from. These are simply my suggestions to get you started. I am not a som. I'm a passionate food blogger who's a little country and a little fancy. So, do with that what you will.

Sweet wine: If you like sweet wines, look for Moscato, Riesling, or anything from our local San Sabastian Winery. San Sabastian features the Muscadine grapes that we grew at my home in Penney Farms. You can also try a Gewürztraminer — just pronouncing this one correctly is impressive. It's pronounced, geh-VURTZ-tra-MEE-ner. For the sweet wine haters, think about this. What if, instead of having a heavy dessert at the end of a meal, you enjoy a nice, crisp, sweet, chilled wine instead? Try it. You might like it.
White wine: For a light, easy-to-drink white, try a Pinot Grigio. My current go-to pino is the Kirkland Signature Italian Pinot Grigio, which you can purchase at Costco for a whopping $5. Don't sleep on this one. Try it. If something a little fruity is more your taste, try Sauvignon Blanc. For even more flavor, and something that pairs well with a meal, I suggest a buttery Chardonnay.
Rosé: Rosé all day! Sorry, it's like a reflex. I think that rosé is one of the most fun, easy-to-drink varieties out there. I mean, it's pink! It's served chilled, can be still or sparkling, comes in beautiful bottles, and it's delicious.
Red wine: There are so many different choices here. You truly just need to taste some red wines and find something that you like. For a light, easy-to-drink red, I suggest a Pinot Noir. A middle-of-the-road red that has a little more kick than a Pinot Noir, but won't punch you in the mouth like a cab, I suggest a merlot. Now, merlot got a bad rap when the film Sideways was popular, and I have to tell you, up until I watched that movie merlot was my favorite. After I watched it, though, I felt like people would laugh at me if I ordered it. We're past that now, and it's okay to drink merlot again. It's really a lovely wine. My long-time favorite red is a full-bodied, dry cabernet sauvignon. It makes my mouth water just thinking about pairing this wine with a juicy medium rare filet topped with a blue cheese crust.
Currently, I'm having a love affair with bourbon barrel-aged red wines. It's kind of like cilantro, though, in that you either love it or hate it, and this girl loves it. It just adds a smokey richness to the wine that I adore.
Which type of wine is your go-to? Share in the comments!