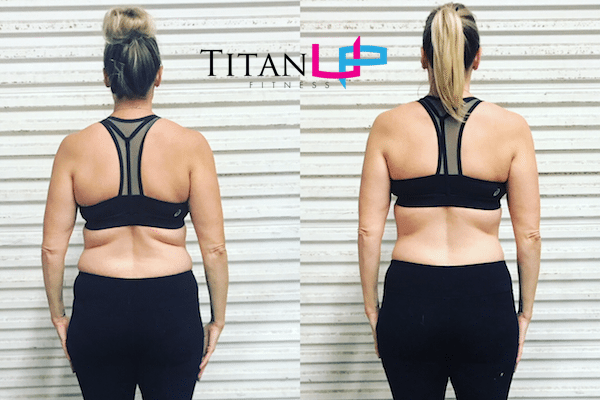 Confession: I never dreamed I would be one of those before-and-after fitness folks. I much prefer doughnuts over deadlifts, the couch over kettlebell swings, and a Starbucks two-pump white mocha (with whip) over any amount of squats.
Throughout the past three years or so, I've worked out fairly consistently (1-2x/week), just enough to maintain my daily Starbucks habit without gaining excessive poundage. I accepted my muffin top and the fact that I'll never wear anything below a size 10, because macaroni & cheese is too tasty and putting on a sports bra is too much work.
And then I turned 35 (see ya, metabolism!), got pregnant, and had a baby via C-section — the triple whammy of weird bodily changes. While I quickly returned to my pre-pregnancy weight (another thing I never dreamed would happen), my body was… different. I'll be honest, I've never loved my body, but I've also never loathed it enough to change. But this time, I knew the bare minimum (and the doughnuts) weren't going to cut it.
The TitanUp Difference
Enter the TitanUp Fitness 13-Week Challenge. Drawn to the appeal of small-group personal training with a focus on weightlifting and HIIT cardio, I was sold. Sure, they occasionally run outside, but no treadmills thankyouGod, and their big ol' barbells make you feel like a lifting powerhouse (even if you've only racked 'em with 10-lb. plates). The challenge kicked off with a complete fitness assessment; we're talking before photos, body measurements, muscle tone and quality, body fat percentage and fitness testing.
With three convenient locations throughout Jacksonville (Jax Beach, Ponte Vedra and Gate Parkway), I had my pick of where to go to get my lift on, though I tended to frequent their Gate Parkway location, as they have a small children's area there. (YAAAAS, Moms! While they don't provide actual childcare, the classes are small enough with ample room to keep an eye on your precious spawn while you get your swole on.)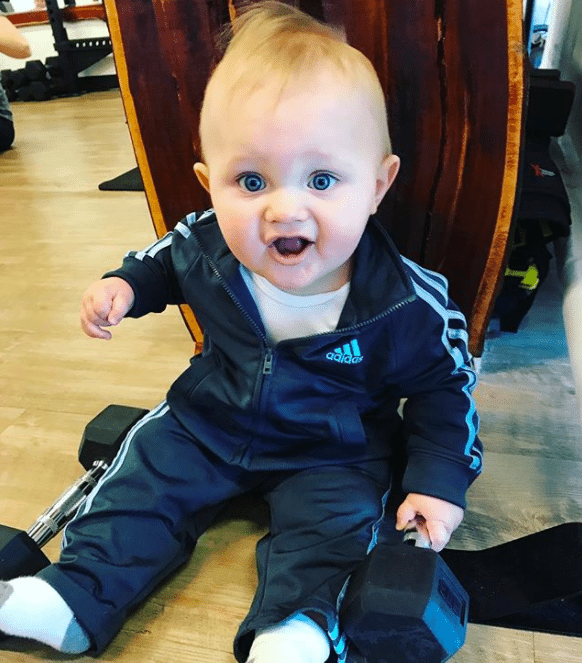 I admit, while the workouts are impressively organized in such a way that you can attend 4-5 classes a week while still giving certain muscle groups time to rest, I averaged a lackluster attendance of 2-3x/week (see aforementioned maintenance note). Nevertheless, the intimate classes are usually comprised of 10-20 people, so I quickly felt at home with my new (dare I say?) hashtag fit fam!
There is a nutrition component for those who seek added accountability and assistance with meal planning from a Certified Health Coach (Rachael is fantastic!), and while I didn't eat flawlessly (see aforementioned macaroni & cheese addiction), I did learn the muscle-building benefits of protein powder (Intek from Jax Nutrition is a personal favorite!), which significantly increased my daily protein intake.
And don't even get me started on the phenomenal group of TitanUp trainers — these folks seriously love what they do and have the utmost knowledge when it comes to weight loss and strength training. In fact, TitanUp Fitness creator Andrew Decker has been ranked the no. 1 trainer in the 904 for several consecutive years.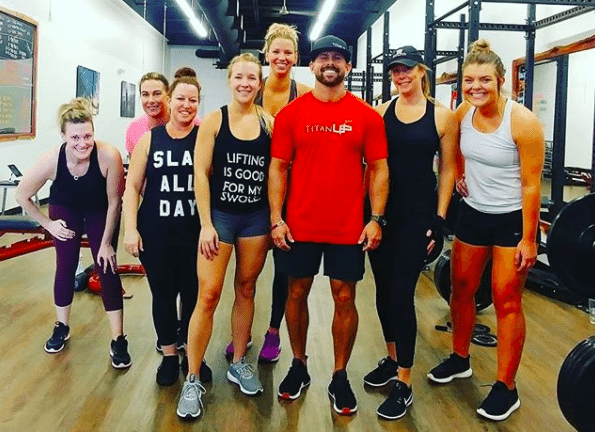 The Results
Like I said, I didn't plan to be a before-and-after chick. I merely wanted to boost my strength a bit — better for toting around my adorably chunky child. And bonus (!) if I can shrink my C-section shelf by even a millimeter.
After 13 weeks, I had only lost 2 lbs. and 1% of body fat, but I'll let the pictures speak for themselves. Like I said, I didn't work the challenge nearly as hard as I could have — I'm a work-at-home mom who likes her lattes. But I know I got stronger, as my push-up and squat count nearly doubled, and I shaved a full minute off my 1-mile run. I am forever a work in progress though and have signed up for a 1-year membership to continue to reap the TitanUp benefits. (Did I mention that in addition to the recurring 13-Week Fitness Challenge, they have several membership options? They do. And if your results are really good, you could be eligible to get some of that money back!)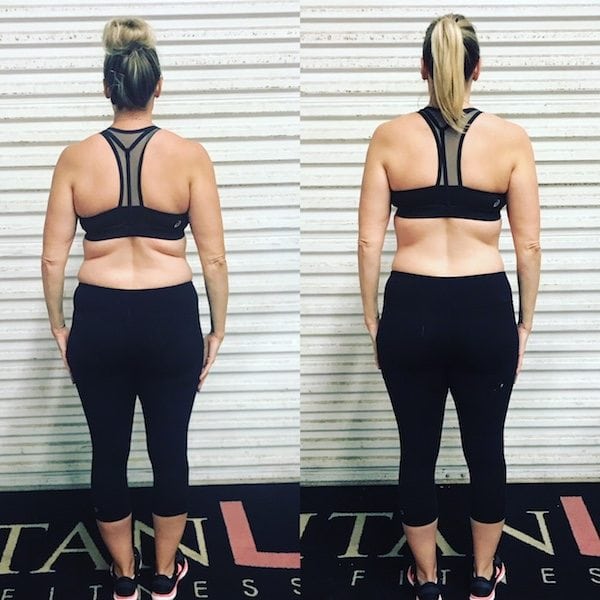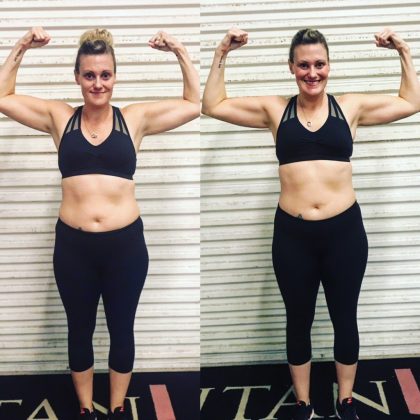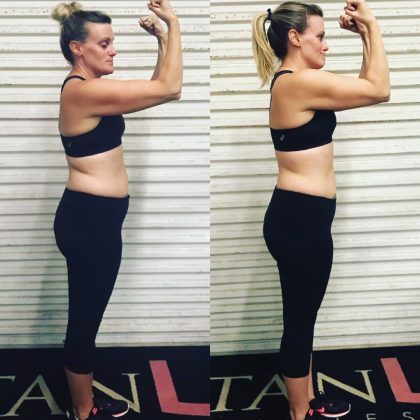 Special Offer for Jax Moms Blog Readers
TitanUp Fitness is offering JMB readers $70 off their first 13-Week Challenge at the Ponte Vedra or Gate Parkway locations! Must mention Jax Moms Blog to receive discount. Enrollment and assessment for the next challenge kicks off the week of April 16. Pricing for the full challenge includes unlimited classes: $529 upfront, 3 monthly payments of $169 or 13 weekly payments of $40. Call (904) 945-TONE for more info or to get started.