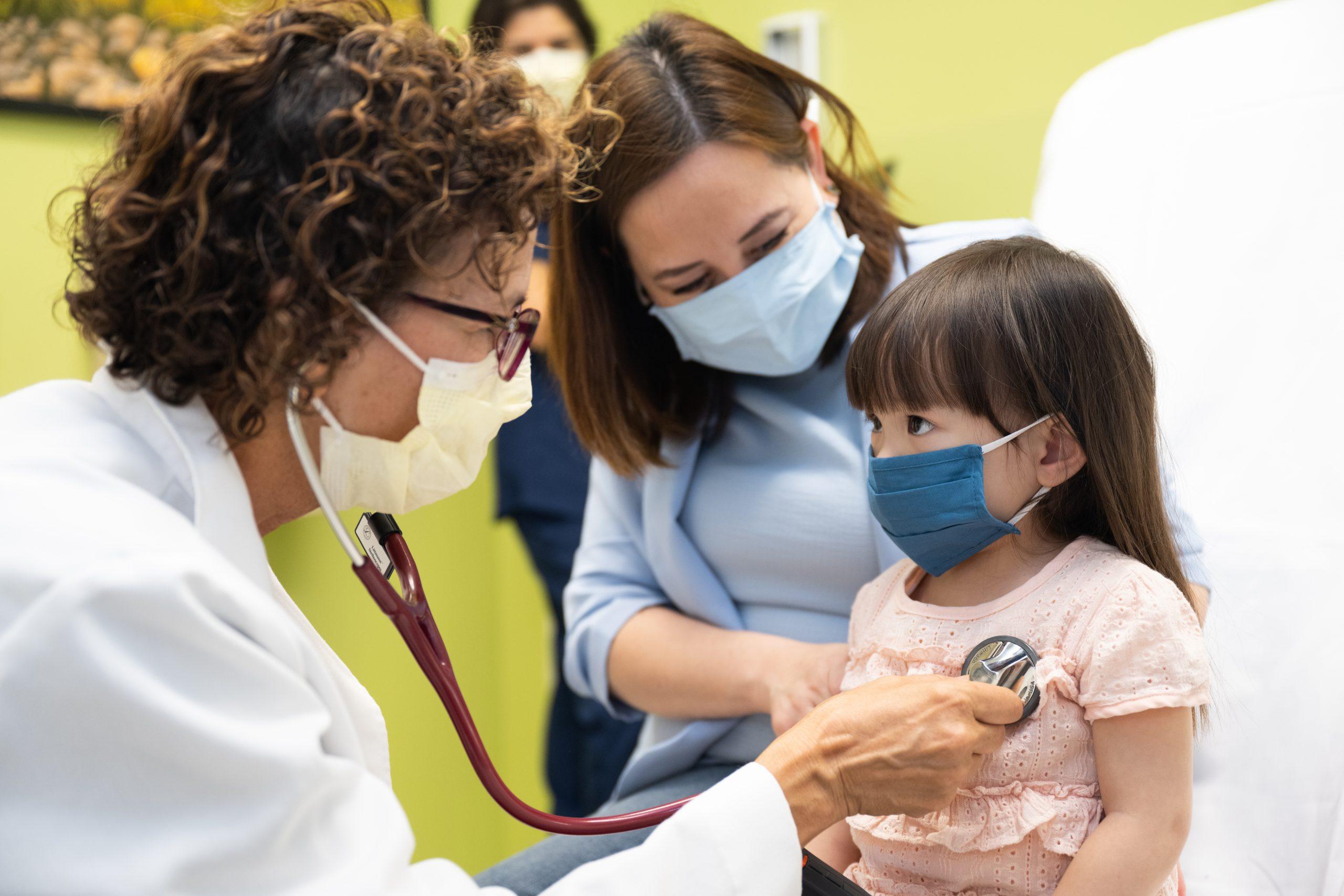 When winter comes knocking, cold and flu viruses are not far behind. The colder season is stressful for mothers trying to protect their children from these viruses. If you have small children, you need to know the difference between the common cold and the flu to spot the symptoms when they arise.
Common Cold Symptoms in Children
The common cold is caused by rhinoviruses that affect the windpipe, throat, sinus, and nose. In children and babies, the symptoms of a cold are often more severe than in adults. You may notice fussiness, loss of appetite, difficulty sleeping, a runny nose, sneezing, coughing, and a sore throat.
Colds are highly contagious and spread through respiratory droplets. Teach your children good hygiene, like regular handwashing. Doing this will help protect them from cold viruses. They should also avoid any sick person or child who is sick.
Rest, hydration, and a good humidifier can help relieve cold symptoms. Never give your child over-the-counter medication without consulting a pediatrician, as most cold medicines may be harmful to children.
Flu Symptoms in Children
The flu is a highly contagious respiratory illness caused by influenza viruses. It is more serious than a cold, and the symptoms come on suddenly. Flu symptoms in children and infants include:
body aches
chills
fatigue
high fever
persistent cough
Like a cold, the flu also spreads via droplets from sneezing and coughing. Your children should receive a flu vaccination to reduce their risk of contracting the virus.
If your child gets the flu, it is best to consult a doctor for the best course of treatment.

Differences Between a Cold and Flu
The cold and flu share some characteristics, but the flu has more severe symptoms. The flu also comes on suddenly, while a cold develops gradually. High fever is one of the main symptoms of the flu.
Colds usually resolve within a week, while the flu can last several weeks. In severe cases, the flu can lead to pneumonia. Children with underlying health conditions may be at risk of complications from colds and flu, including pneumonia.
Protecting Children and Babies From Colds and Flu
You can protect children or infants from colds and flu by feeding them a diet rich in vitamins and minerals. Also, help them stay active during the day and establish a good sleep routine. Keep commonly used household surfaces disinfected to eliminate viruses that may linger there. Moreover, everyone who lives in your home should receive an annual flu shot if possible.
When to Take Your Child to UF Health Emergency & Urgent Care Center
Regular check-ups at an urgent care center can help monitor your child's health. It will also allow you to discuss vaccinations with a medical professional and air any concerns.
If your child is sick and has severe symptoms like labored breathing, dehydration, or a high fever above 100.4 degrees, seek immediate medical attention.
More About UF Health Emergency & Urgent Care
At UF Health Emergency & Urgent Care Centers, our primary goal is to provide the residents of Northeast Florida with exceptional service and the proper billing for the care they need. Our combined emergency room and urgent care is fully equipped to handle everything from allergies to fractures to chest pain, with on-site labs, X-ray, ultrasound and CT, all under one roof. The ER and urgent care centers are open 24 hours a day, 7 days a week. No appointment is necessary — just walk in!
Find the UF Health Emergency & Urgent Care Center in Jacksonville nearest you at euc.ufhealthjax.org/locations.