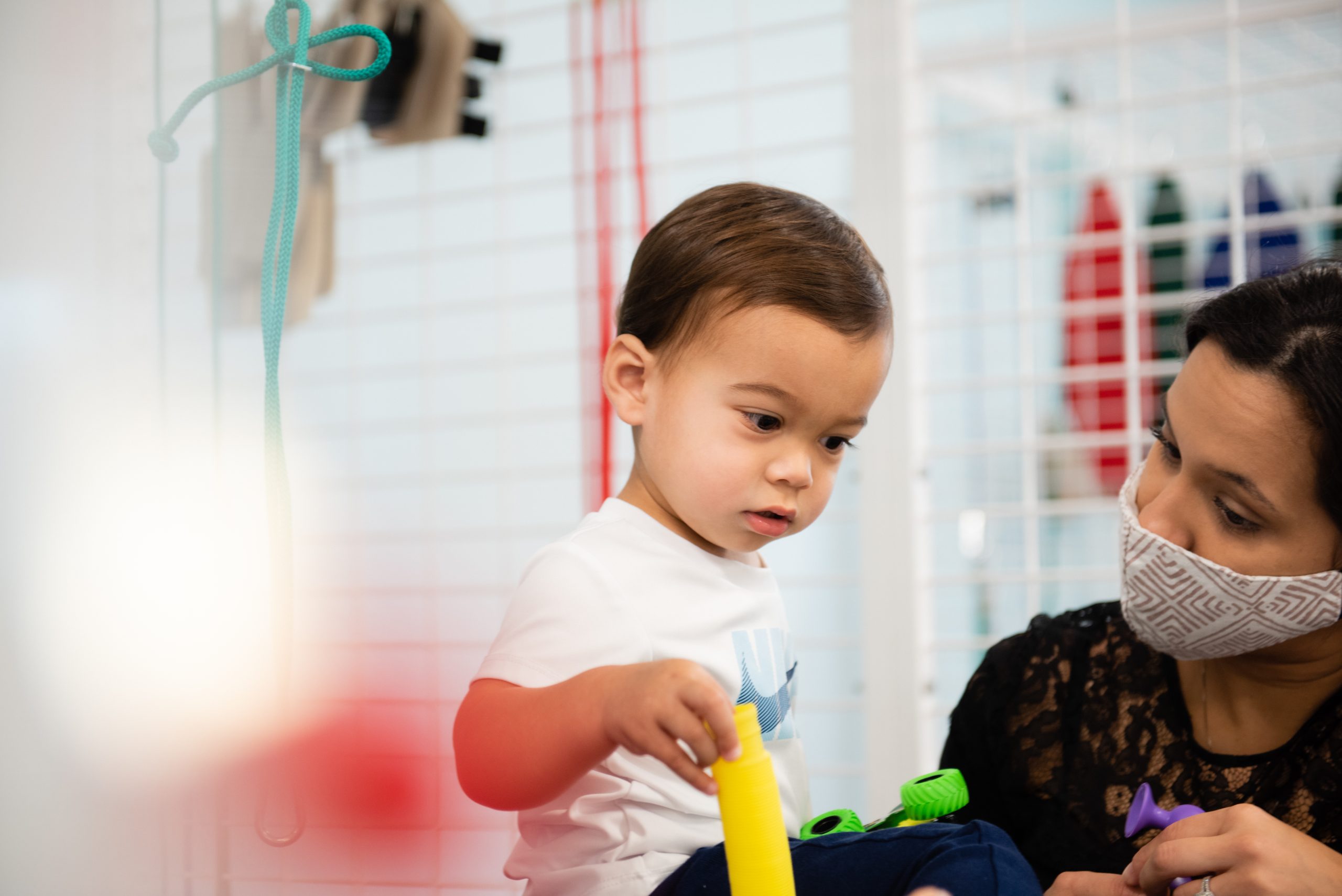 If you haven't checked out the new Baptist HealthPlace facility in Nocatee, it's absolutely a must! And what better time than during the new year when we're all craving a fresh start — especially now more than ever? In fact, we're not sure what's more impressive: The spacious center's wealth of wellness, fitness, and medical services all in one place, or its stunning two-story lobby, complete with artwork by local First Coast artists.
Just west of Nocatee Town Center, Baptist HealthPlace is akin to a wellness one-stop-shop, offering primary care for the entire family, rehabilitation services for children and adults, free health screenings, personalized health coaching, and a full YMCA gym. Perhaps the best part? You and your kids can also grab a healthy snack or drink in the onsite cafe (hello, Starbucks coffee)!
Dr. Casey Bonaquist, DO, a family physician with Baptist Health, says the center will easily appeal to all ages, especially in regards to primary care.
"We'll see all ages from our youngest being newborns to our oldest being geriatrics," she shares. "We'll be doing primary care in terms of chronic problems for patients including high blood pressure, diabetes, depression, anxiety, and weight management. We're excited because patients also wanted access to labs, so labs, diagnostics, and X-rays are going to be here."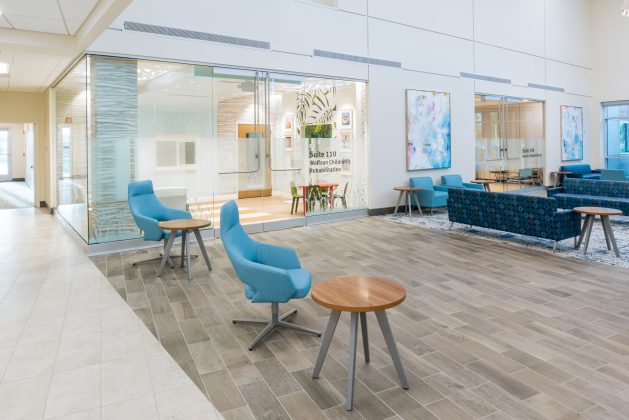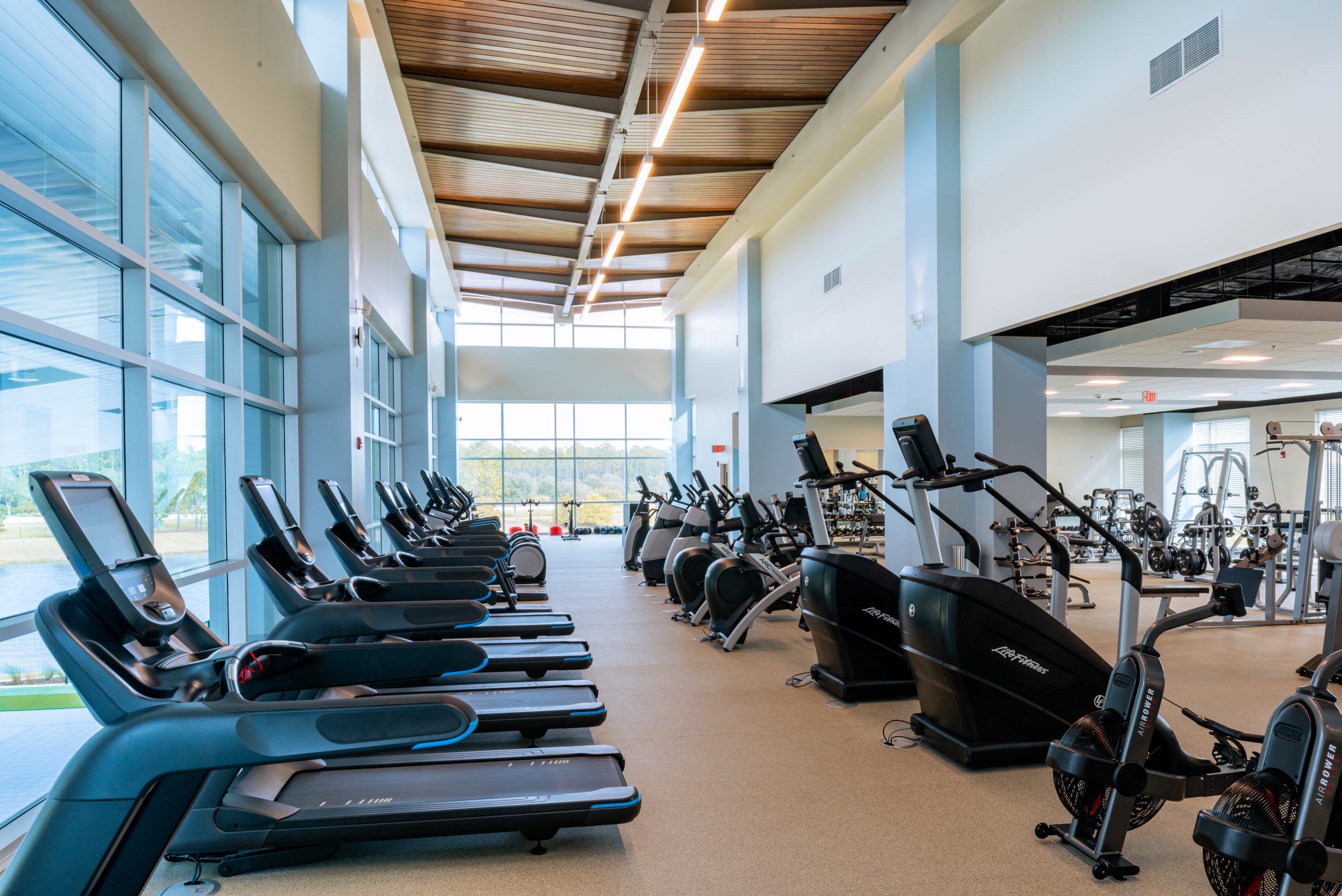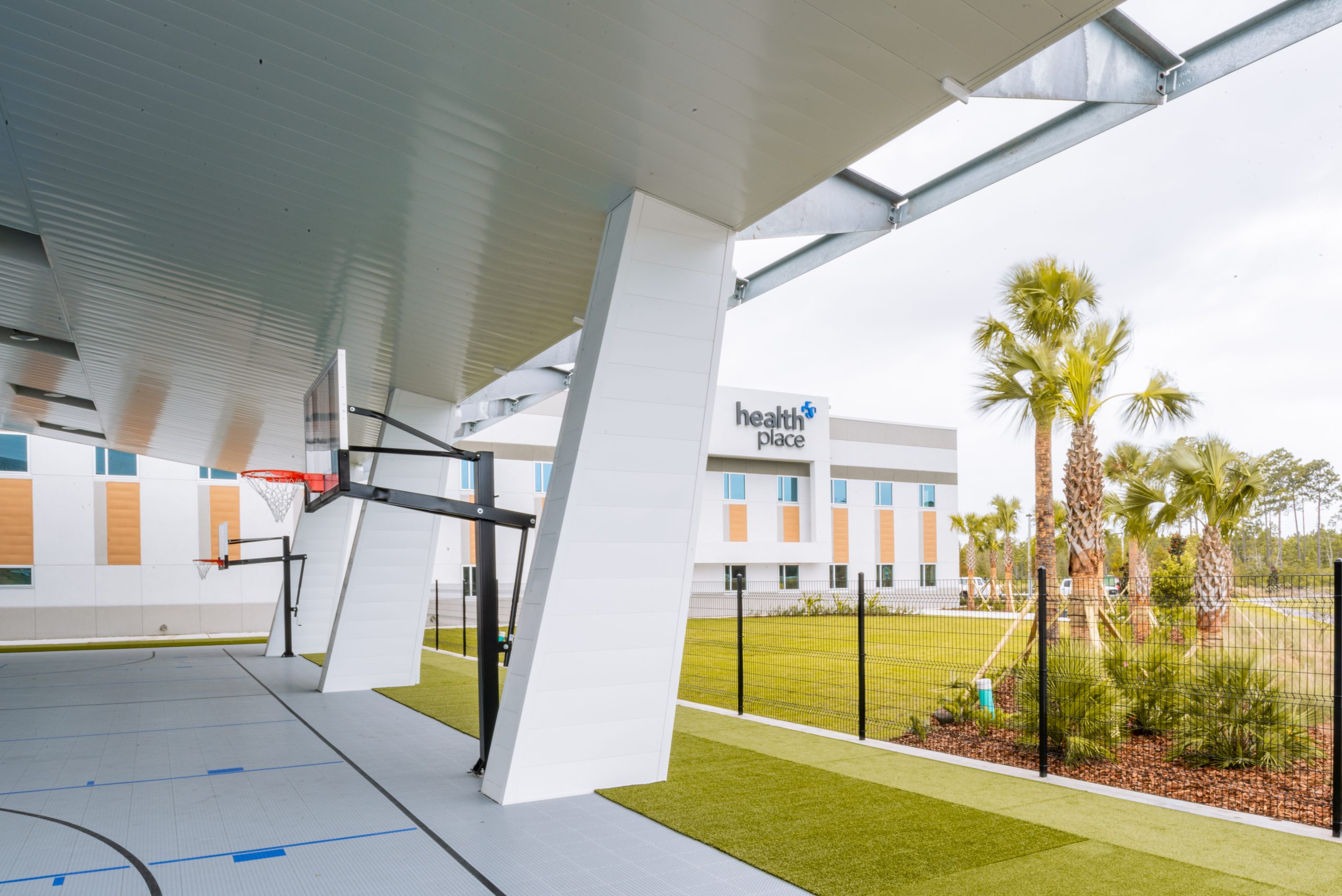 For those seeking rehabilitation, Brooks Rehabilitation offers physical therapy for both adolescents and adults, while Wolfson's Children's Rehabilitation is available for younger children in need of speech therapy or intensive therapy for conditions like Down syndrome, cerebral palsy, and spinabifida.
The Baptist Center for Healthy Living offers residents in Nocatee and the surrounding areas one free biometric screening per year, resulting in tons of useful health information all with a quick prick of a finger, in addition to personalized health coaching and health education and parenting classes. (And good news — you don't need to be a Baptist patient or YMCA member to access these great services at no cost!)
Those who are Y members will have full access to the Kids' Zone, so if you have a primary care doctor's appointment, you can drop your kiddo off while you visit the doctor in peace! Or, you know, you can work out in peace, too. Definitely check out the easy-to-use eGym circuit training experience — once it's set to your personal specifications, the machines automatically adjust to you and will also let you know when it's time to add more weight to your workout.
Baptist HealthPlace At-a-Glance
Where else can you visit the doctor, hit up the gym, and get your Starbucks fix… all in one place? With same-day and next-day appointment availability for immediate needs (either in-person or virtually), services now available at Baptist HealthPlace at Nocatee include:
Baptist Primary Care: Comprehensive healthcare for the whole family, including newborns and children.
Baptist Center for Healthy Living: Free health screenings, personalized health coaching, healthcare guidance, and recommendations on using health apps and tools.
Brooks Rehabilitation: Physical therapy for orthopedic conditions in both adolescents and adults, including dizziness, balance issues, and fall prevention.
Wolfson Children's Rehabilitation: Therapies and treatments for children (ages 2½–12) with developmental delays, neurological disorders, and more.
YMCA at Nocatee: Innovative, app-connected strength and cardio equipment, group exercise including yoga and indoor cycling, KidZone, Teen Center, an "airnasium" open-air gym, and activities for all ages.
Season's Café: Fresh, convenient food and drink options onsite for the whole family.
The second phase of Baptist HealthPlace will open this spring and includes a wide range of healthcare specialties for children and adults such as pediatrics, OB-GYN services, and behavioral health, in addition to on-site imaging and lab services.
24/7 Convenience with HealthPlace On Demand
For those seeking healthcare from the comfort of their own homes, Baptist Health is also offering a new HIPAA-compliant telehealth app that connects patients via video chat to board-certified ER and family physicians at any hour of the day or night, seven days a week.
Powered by Telescope Health, Baptist HealthPlace On Demand is available on both Google Play and the iPhone App Store and provides medical care courtesy of the same trusted physicians who work in Baptist Health Emergency Centers.
"Virtual doctor visits increased during COVID-19, and we see that trend continuing," says Brett McClung, FACHE, President and CEO of Baptist Health. "Consumers want to see a doctor on their terms when they need one. We want to meet their health and healthcare needs in ways that are most convenient to them. HealthPlace On Demand allows patients to see a doctor wherever they are."
Adults and children can be evaluated by a doctor online through the new app for a flat fee of $69, and when necessary, a prescription can be sent to the patient's pharmacy. Local physicians are on hand to treat many common conditions, such as:
Allergies
Arthritis
Asthma
Colds and flu
Diarrhea or vomiting
Fever
Headaches
Pink eye
Rashes, skin infections, bug bites
Respiratory infections
Sore/Strep throat
Sprains and strains
Urinary problems/UTIs
Matthew Rill, MD, co-founder and COO of Telescope Health, adds that one of the main benefits of the app is that it allows patients to seek immediate attention, as delaying care can often cause conditions to worsen or become chronic.
"No one plans for an illness or injury — we've all experienced the sudden onset of a cold or sinus infection," Rill explains. "This new app provides a reliable and convenient option to get medical care immediately."
Learn more about Baptist HealthPlace at Nocatee at BaptistJax.com/Nocatee and HealthPlace On Demand at BaptistHealthPlace.com.