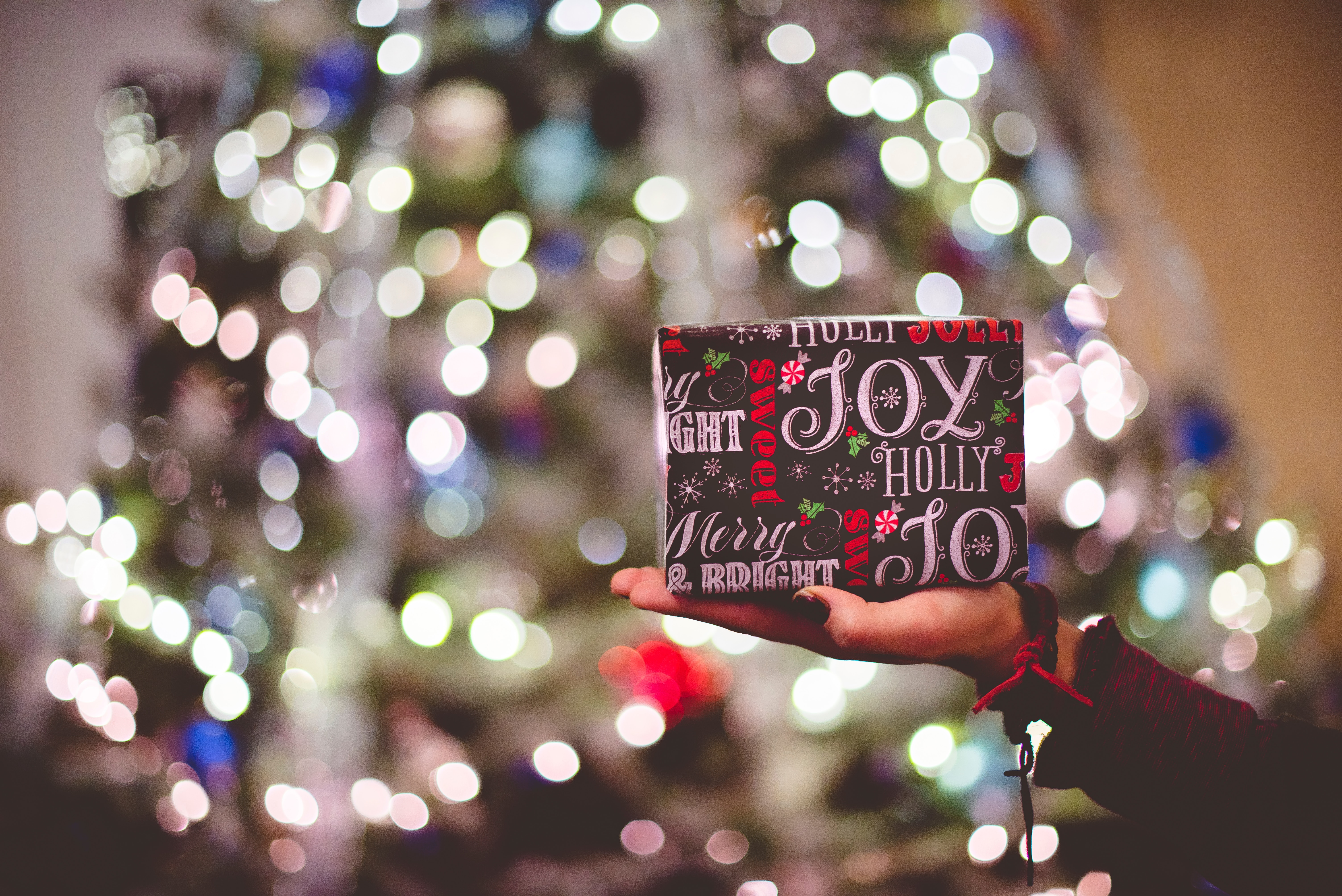 I admit it, I'm a go-go-go person. I have passed this down to my toddler, who only had two things he said he was thankful for this year — "Going Out" and "Race Cars." But during the holidays, there's a delicate balance between experiencing all the magic of the season has to offer and running yourself ragged. This should be a time of year for reflection and coming together to celebrate the season of hope — not exhausting yourself and your family. 
This year, with both a toddler and a newborn, I'm trying to focus on choosing our holiday activities with intention. I started with a general list of ideas, using the Jacksonville Mom Holiday Events guide for reference, then picked a few items from each category to make sure we do. 
Some items to think about as you make your own list: What are the most important traditions for your family? What would you be sad if you missed? What are the activities that take on the true meaning of Christmas for you? 
But most importantly, don't forget to schedule downtime! Compare your planned activities with an actual calendar to see if you're over-scheduled. Does your abundance of weekend plans make you feel anxious and stressed? If yes, try to see what you can eliminate. 
For our family, this means putting up a Christmas tree, but we don't take the time to go cut one down. We love the Jax Illuminations drive-through lights show! I also try to make and decorate at least one batch of sugar cookies with my toddler.
Outings & Parties
For outings, I looked at the calendar to see what was available. This year, due to my new-mom-of-two status, close and easy are my priorities. My suggestion is to select no more than two per holiday weekend to avoid overcommitting.
Christmas lights displays

Christmas Eve church service  

Meeting Santa

Christmas tree lighting 

Give back and volunteering

Holiday parties (hosting and/or attending)
For us, our must-do items from this list include two Christmas lights displays (Jax Illuminations and Deck the Chairs), Christmas Eve church service, and two holiday parties (office party and MOMS Club holiday party).
Home & Family Togetherness
We are definitely home a lot right now (hello, 1-month-old), but it is still a struggle to plan and tackle holiday activities. I want to touch on our traditions, even if we don't watch every meaningful Christmas movie I saw as a child. 
Favorite Christmas movie 

Special meal and/or food traditions 

Wrapping presents

Playing Christmas songs 

Reading a Christmas book

Decorating for the holidays

Christmas pajamas 

Family pictures
I've narrowed down our list to watching A Charlie Brown Christmas, making and decorating sugar cookies with my toddler, playing Christmas carols (Amazon list from last year), decorating (low-key!), Christmas pajamas (kids only) and getting family photos taken with a Christmas tree mini session.
Remembering the Season
I've found myself getting inspired and overwhelmed while browsing Instagram. There are so many fun things you can plan with your kids, and it's okay to just pick and choose a few. If you find yourself with extra time, you can always add one back in. 
Advent calendar 

Elf on the Shelf

Christmas cards 

Christmas crafts

Gingerbread houses 

Making ornaments 

Christmas shopping
We will be doing an advent calendar (countdown only, no gifts), making a pre-assembled gingerbread house, and doing some (online-only!) Christmas shopping. No cards for us this year!
What are some of your tips for making the most of the holiday season?