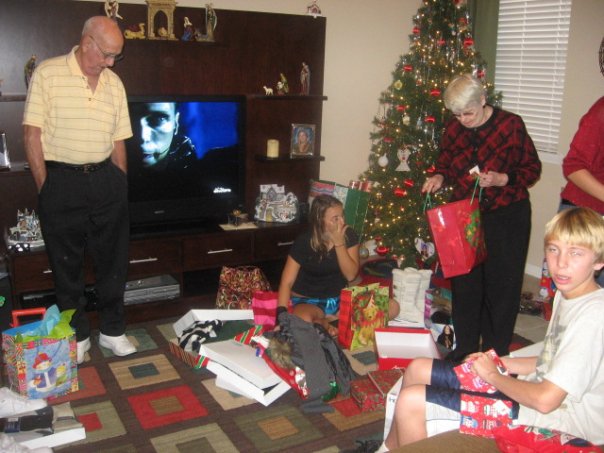 "When we meet real tragedy in life, we can react in two ways — either by losing hope and falling into self-destructive habits or by using the challenge to find our inner strength." –Dalai Lama
Happy Holidays! Happy Halloween! Happy Thanksgiving! Merry Christmas!
It's that time of year again, the holiday season. For the longest time, it was my favorite time of the year. Halloween was the start of our preparation for my brother's birthday. We had a candy-filled Halloween, a turkey-stuffed Thanksgiving, Mark Allen's birthday, and we finished it off with Christmas! Life was good. Three months of parties and celebrations filled with holiday traditions and birthday shenanigans.
There was so much to celebrate and so many family memories… until one day, it came to a screeching halt. My brother passed away unexpectedly just days after the Fourth of July. The traditions we used to look forward to became doorbells that went unanswered, eating turkey in silence, and boxes that stayed in the attic for a year.
Our parents divorced when we were young, so Thanksgiving was split between two households. This was before the "happy co-parent era." After stuffing our faces, we would dive into the pumpkin pie. It was our weakness. It also helps that we would always make it a game as to who could cover their slice in more whipped cream. While the adults watched football, we would nap or go outside and play football with the family. To be clear, I would just watch them play football because 90% of the time, I was more stuffed than the turkey we had all just consumed.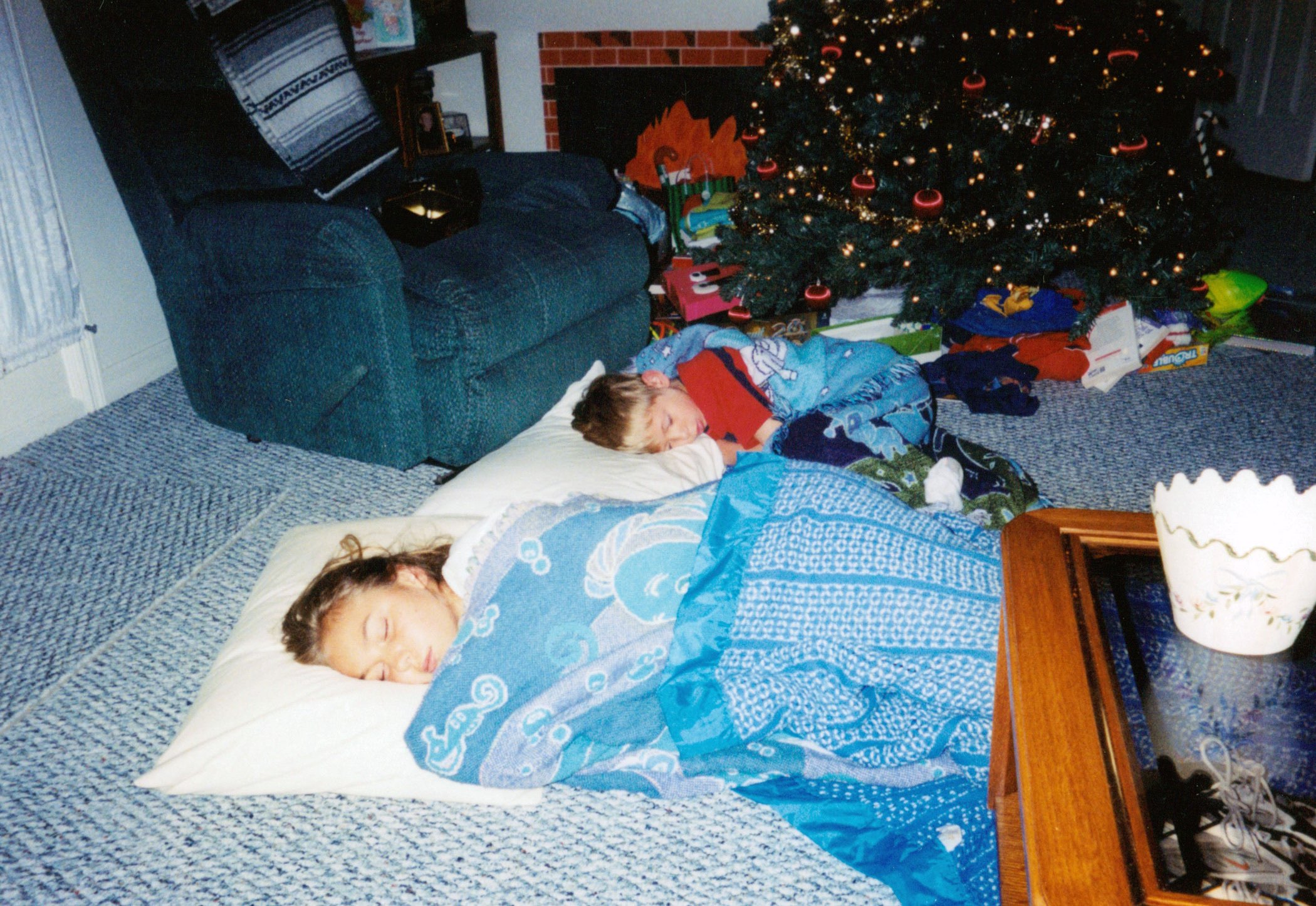 Just days before Christmas, it was Mark Allen's birthday. I commend my parents for always separating the holiday season from his birthday and birthday parties. It isn't an easy task, simply because most places are booked up well in advance for corporate parties, etc. Nevertheless, friends and family would gather for cake and ice cream, tons of video games, paintball, and shenanigans at our houses. They weren't always huge parties with tons of people and catered food, but really, intimate gatherings. Our family and friends who had become family over the years, all together under one roof celebrating one of us kids growing another year older.
When the time change would happen, we knew it was getting closer to Christmas. We would write letters to Santa and put out milk and cookies. We had reindeer food, too, so we would sprinkle that in the yard. My brother and I would sleep on the couch and eagerly wait for Santa to come barreling down our cardboard chimney (because Christmas magic, duh). In the morning, we would be up at the crack of dawn to see what was under the tree, and we'd spend the rest of the day opening and enjoying our new gifts from Old St. Nick. As we got older, this tradition still remained — we just happened to add a week of baking cookies and sweets into it, too.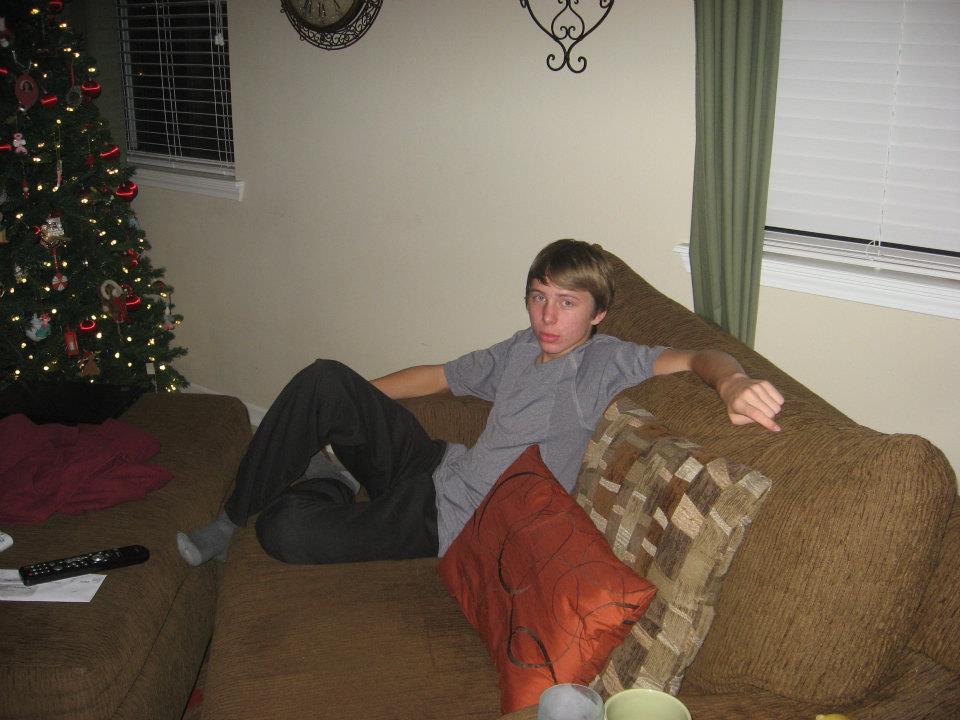 These traditions and celebrations stopped for us in 2012. When we should've been celebrating Mark Allen turning 17, we went out to eat at a restaurant, just the six of us… an empty seat at the table for my brother who was no longer with us. My mom didn't have a Christmas tree up for a few years after his passing. Our family gathering of baking didn't take place for a year or two afterward either.
I found it hard to wrap presents without crying. I did manage to continue our Black Friday Christmas shopping tradition, but instead of having him with us, I brought along his best friend, Jordan. We laughed and cried as we waited in the long lines to find the perfect present for our family members.
It amazes me how tragedy can drastically change what was once as solid as stone. It can bring us together and even shape our futures in the strangest of ways. Think about the Grand Canyon. It was formed millions of years ago when the Colorado River began to cut a channel through layers of rock. Today it is admired as a thing of beauty, one of the seven wonders of the world.
It's been 10 years since my brother passed away. I've celebrated 10 Halloweens without him, nine Thanksgivings, nine (of his) birthdays, and nine Christmases without him — and our traditions. Now that I have my own son, Mark (named after my brother), I try to carry on many of the same traditions that Mark Allen and I had as children. One tradition we've started is any trip we take, we collect an ornament or a snow globe. Another tradition we've started is to add an ornament in memory of a loved one lost that year. With each loss, we have one less chair at our Thanksgiving table, but we gain one ornament on our tree. These serve as a reminder that although they are not with us opening presents or indulging in pie, they will always celebrate the end of the year with us.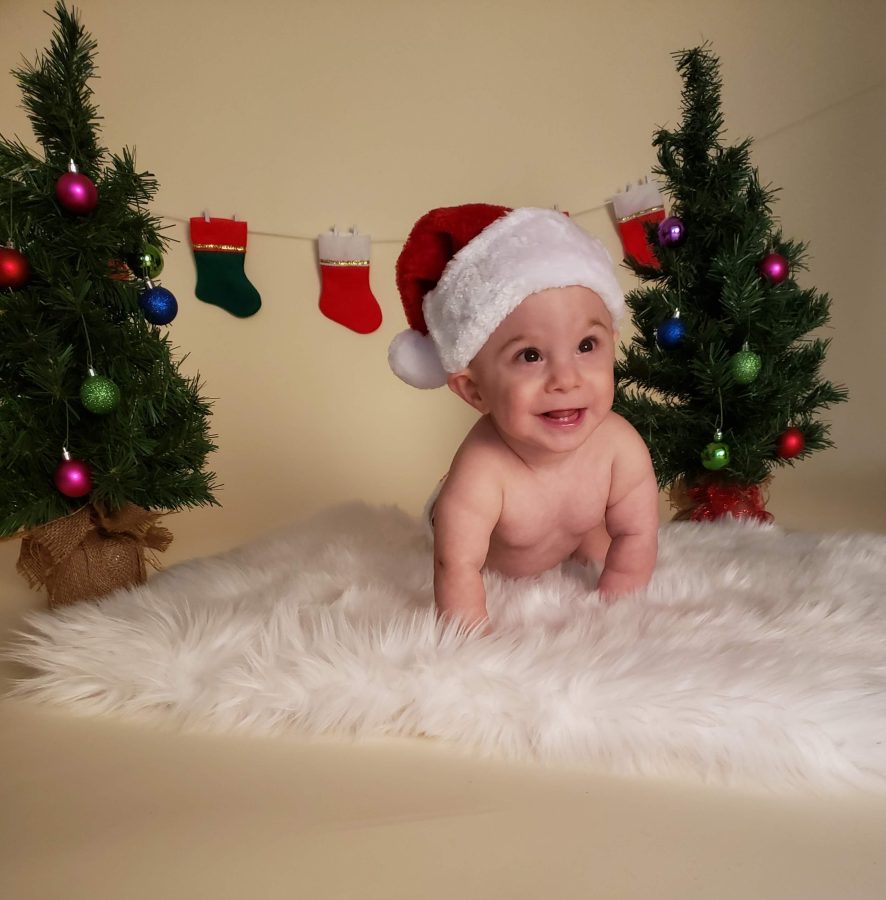 Not all holidays are happy for me; this is still very true. Some come with heavy hearts, streams of tears, and tons of memories. I wish I could say I've found a way to navigate through it all, but since 2012, I've found it very very difficult to get into the holiday spirit. It takes some time, but it does get a little better. It will take some time to return to "normal," but you will get there. I promise. My advice, if any, would be to find something that ignites that spirit in you again. It's okay if you take a year to acknowledge the change and loss. Finding a way to incorporate old traditions with new ones has helped me — especially when it comes to introducing the holiday season to my son. He has given me the opportunity to do just that.
So, how will you ignite that spirit in you?