Valentine's Day is such a fun holiday. I enjoy the bubbly fun Valentine's Day brings; but the candy-coated rush to get valentines ready for every friend, classmate, teacher, and tutor we have makes me dizzy. I know it seems like the best idea to head to your favorite shopping mart and have your little one pick out a bag of candy and a couple of boxes of those perforated Valentine cards–but there are some compelling reasons to re-think that decision.
First, food allergies and juvenile diabetes are concerns in many classrooms today. For those children, candy could not only fail to "be sweet," but could also pose life-threatening risks. For concerned teachers, the need to check all treats on days like this can become a time-consuming, stressful task to keep children safe. That's reason enough for me to rule out sending candy.
Now, let's talk about those perforated valentines. Filling them out is BORING. I said it and I meant it.   It can be a seriously fun-draining activity. The first year my son and I sat down to write out his valentines for his class, it quickly left the realm of fun and turned into work. It was a lot of writing. Then and there, I decided to break the writing up over several nights and get a little crafty. We have never looked back.
Not only does making or piecing together valentines break up the monotony of writing the same thing over and over again, but even more importantly, it is fun. When we get crafty making batches of crayons, putting together pencils, and making foam puppets, we are able to enjoy having fun together and we always have full, lively conversations.
Here are my top 7 picks of non-food Valentines you can make WITH your children. As a bonus, most of the supplies can be purchased at a dollar spot: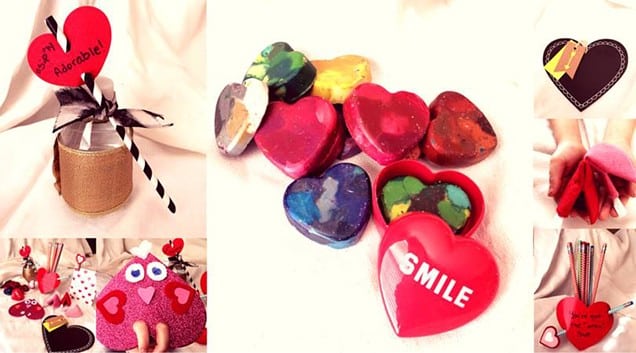 1: Crayon Hearts
This was our first Valentine project and it's still a favorite. Grab your favorite silicone mold and a box of new, used, or broken crayons. Preheat your oven to 220 degrees. Peel and sort the crayons. I always recommend you sort the crayons into shade families. Break the crayons into chunks and place them in your desired color combination in the mold. Here, we used a Wilton heart mold. Place the filled silicone baking molds on the middle shelf for 5 minutes; then check it. If you still see solid chunks of crayons, set your timer for 5 minutes again; but be sure to check frequently. You want to allow the crayons to become a liquid but if you leave them in too long the color can separate from the wax.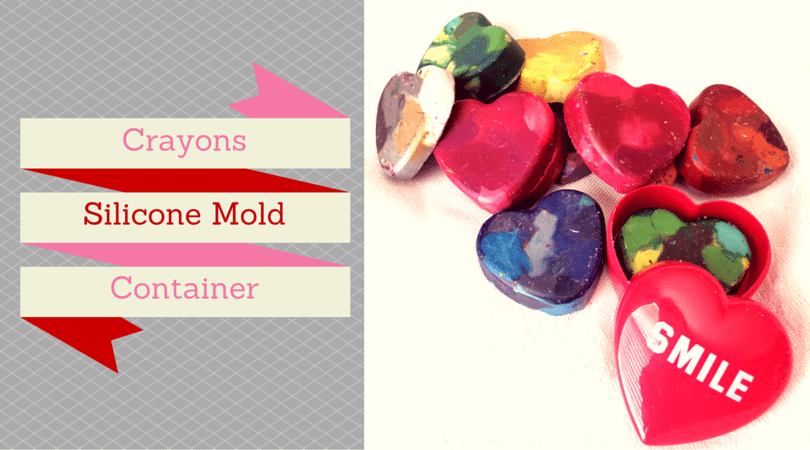 2: Cupid's Pencil Arrow: "You are Just Write!"
I found these awesome paper hearts (set of 18) and some colorful pencils (set of 10) at the dollar spot. Simply write your pun-filled, heartfelt sentiment on the heart. We went with "You've got the write stuff." Punch a hole near the top outer curve of the heart; next, punch a hole in the opposing side near the lower point. Finally, thread the pencil through heart, and use a foam sticker heart to turn the bottom of the pencil into an arrow.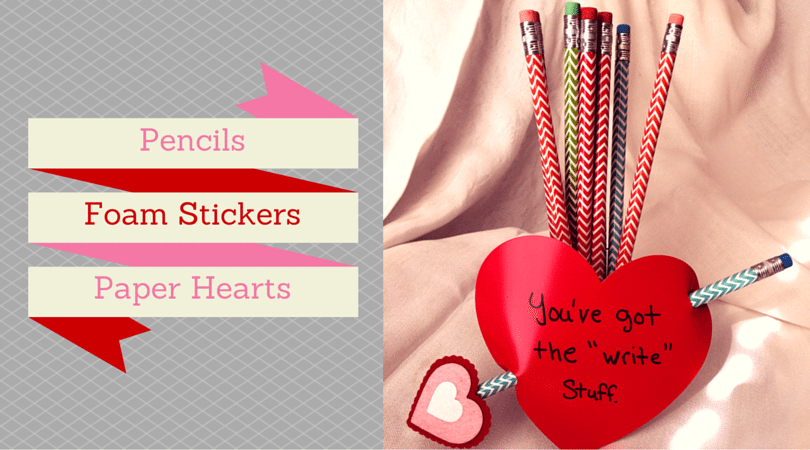 3: Chalk it up to fun!
This has to be one of my favorite surprise finds this season. I found it again at the dollar spot where it was called a chalkboard garland. They came as 6 chalkboard hearts strung together. I cut apart each of the chalkboard hearts and tied a little note card on it with a piece of colored chalk.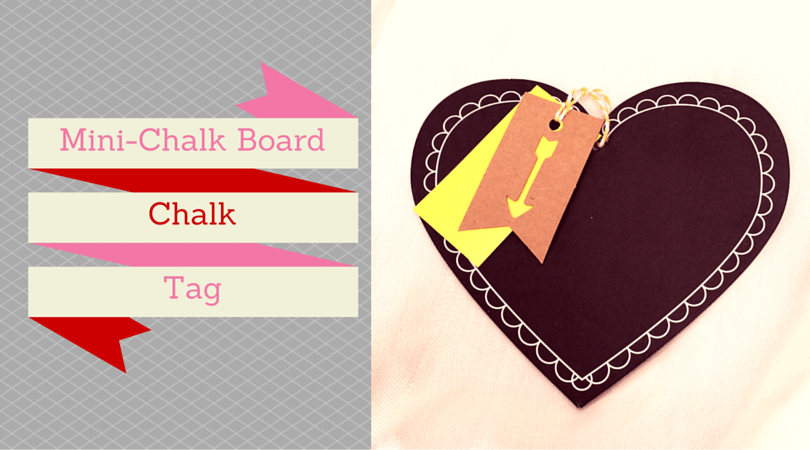 4: Felt Fortune Cookies
Who doesn't like a secret note? I found these little fortune cookies pre-made at the cost of 3 for a dollar. All you have to do is insert a darling little note. If you can't find pre-made ones, here is a mini-tutorial on how to make your own. I started making felt fortune cookies several years ago. They are adorable and easy to make. You simply cut a piece of felt into a circle with a 4" diameter. Fold the felt piece in half. Sew or hot glue all but a half-inch closed; then fold in half again. To finish, sew down the open end of the fold about one and a half inches down from the corner fold. Done!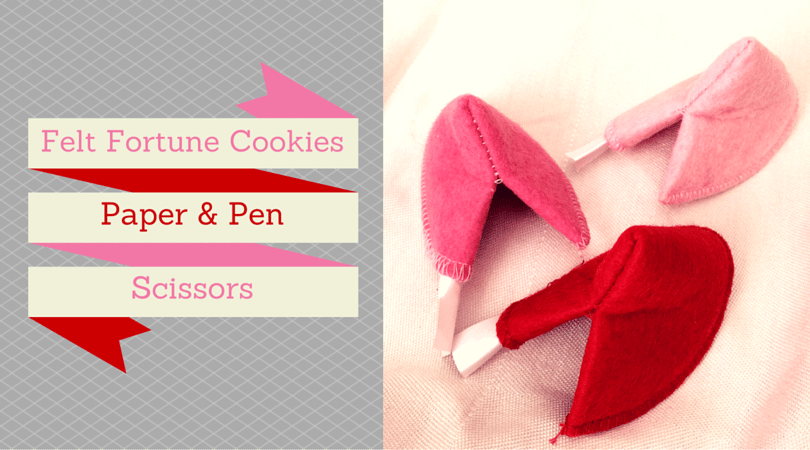 5: Pencil Photo Props
Photo props are always fun. We found these all-wood pencils at the dollar spot and knew they could serve double duty. Cut out a pair of silly lips, mustache, or glasses and tape them to the top for a fun photo prop you can sharpen and use when the Valentine's Day fun is done.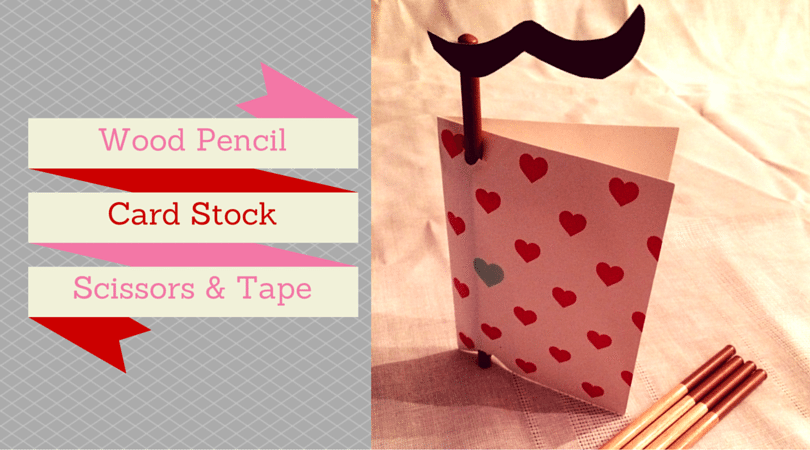 6: "Sip"ly Adorable Straw
This time of year you can find so many adorable paper straws out there. We found these paper straws with the paper heart already attached for: you guessed it, $1 per 8 count. I added the "Sip"ly adorable quote and tied it to a water bottle with a piece of ribbon.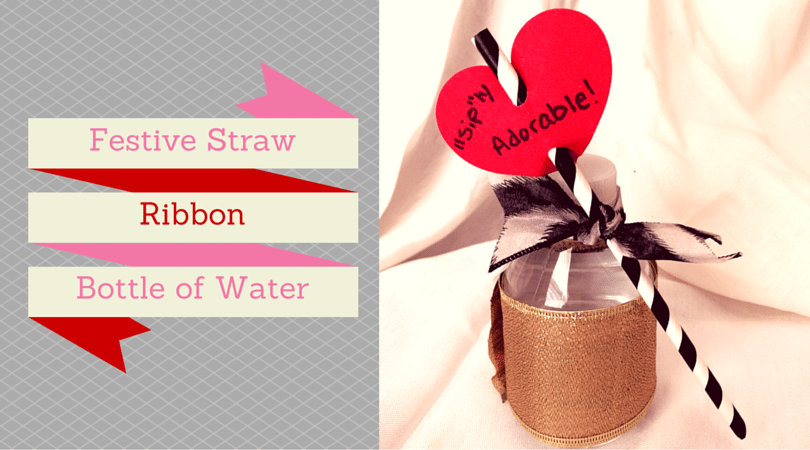 7: Sweet-Heart Finger Puppet
This sweetheart finger puppet was so much fun to make with my little ones. We started with one bag of pre-cut foam hearts and a bag of foam heart stickers. Flip the foam heart upside down and cut two small holes at the base for little fingers to poke through. Next, place two foam heart stickers on either side for wings. Place one small foam heart sticker for the beak and one on top of his head for a cute tuft of feathers. Finally, add felt or googly eyes to complete your puppets.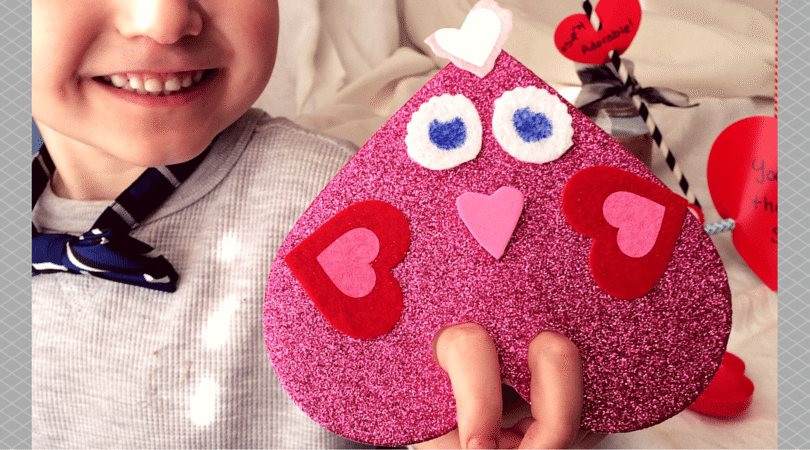 We would love to see what you are making and taking this Valentine's Day!  Post your pics and share your comments below.