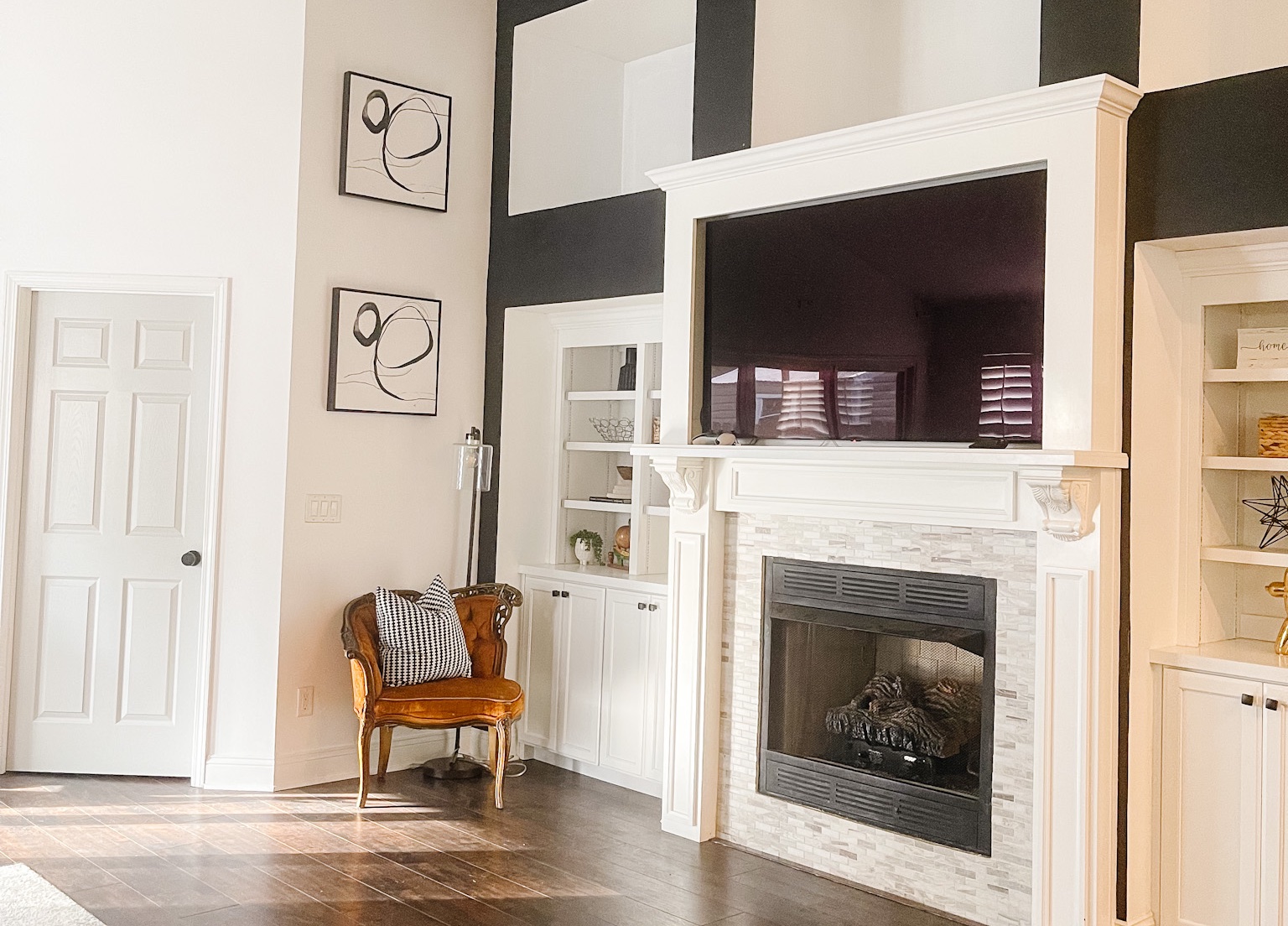 In the last two years, a lot in this world has changed due to the COVID-19 pandemic. Everyone's normal routine and livelihood shifted. For the benefit of our safety, the world practically shut down. During that time, I felt like everybody was trying to find an outlet to remain sane from being on lockdown from the outside world. After being cooped up in the house for so long, my sanity was certainly in question, to say the least. It was then that I started doing DIY and home interior projects. Each project was exciting every single time.
Being a novice DIY'er and home interior designer simply means I don't have all the answers. I've had great ideas and not-so-good ones. One thing that I can never seem to get right is picking the appropriate paint color for a selected room. If the color is slightly off, we're changing the whole paint can. Since the year 2022, I've repainted the interior of my home three times because of such! It's safe to say, with my home projects I've become very picky and OCD-ish. I'd like to think of myself as an artist. I'm sensitive about my work!
To add on, my poor husband was about sick and tired of the paint fumes after repaint number two. After repainting the house the second time around, my husband wanted me to stop painting and move on to the next project. In his mind, once I've gotten further along the way with all my to-do projects, then I can revisit repainting. Hi, my name is Vially, and I of course don't work that way. It's hard for me to see the bigger picture if there's a smudge. I am not built to unsee issues. For instance, I chose a paint color that was supposed to be light gray but instead it came out looking baby blue. I was not a happy camper that day. How can I move to the next project if I have a blue wall? I'm sure that would not go with anything I had planned for the house. However, there was a solution.
Turns out that my husband was going out of town with the boys for four days. As he was packing the night before, he mentioned to me that he and the boys would always try to prank one another, and how they have yet to pull a fast one over him. I, of course, wanted a piece of that challenge. You guessed it!!! It was a better time than any to surprise him with a freshly repainted home (again). As soon as he left, I got to work. I painted the main walls Benjamin Moore's Chantilly Lace, two accent walls Sherwin-Williams' Tricorn Black, and the doors in Sherwin-Williams' Repose Gray. Let me just say, Miss Chantilly Lace is not for the weak. My arms nearly fell off after giving the walls four coats. Anyway, I was able to complete my painting in the four days my husband was gone.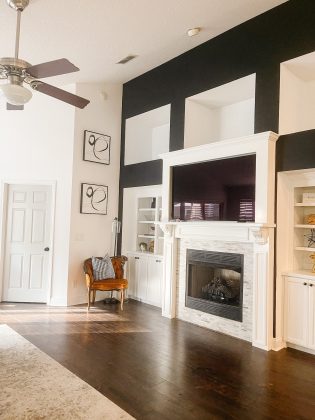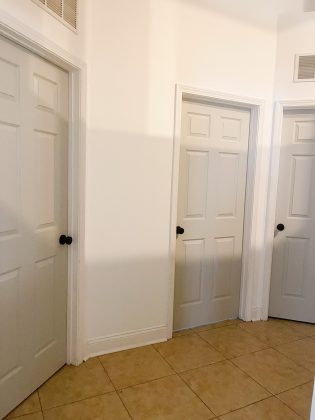 All in all, he was definitely surprised. I think he was more surprised that I was able to complete the paintwork before he got home. The last paint job that I did took me almost two months to complete due to procrastination. And besides, he couldn't be upset with me because it was more of a surprise/gift for him. How can you put a negative spin on that? Sidenote: Miss Chantilly Lace has a hint of blue in it, even though it's supposed to be white. Grrrrrrrrrrr! I'll let you know if I end up in divorce court after paint number four. Just kidding…