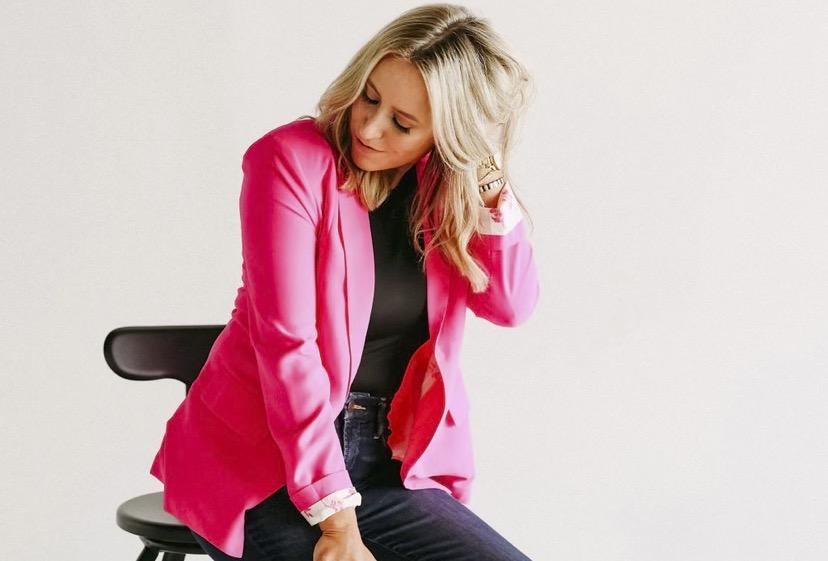 I think I played with Barbie well past the ages of all my friends. I remember hiding my secret Barbie obsession when they would come over, claiming my mom just held on to them for the memories.
I was IN IT. Barbie was all I wanted. Every aisle seemed dull in comparison when I'd hit up that super, amazing toy store that's no longer with us. I'd peruse it like an addict looking for a fix, mentally taking note of every single thing I wanted to put on a birthday or wish list. Staring at the endless possibilities of jobs, outfits, hair colors, accessories. She was magical. She had her flaws, yes. Some of which have been fixed over the years. To be honest, the doll DID actually look like me, so I admittedly saw no design flaw at that time. I saw a girl who was ready to head to the moon, and in a glimpse of an eye (or the attention span of a 7-year-old), a concert with the Rockers. Name a better all-girl band, I'll wait. 
Barbie allowed me to be creative, to fully embrace any idea I had for her and her crew. She was my outlet and my safe space. In a world that could seem confusing or scary, or simply overwhelming, my Barbie world wasn't.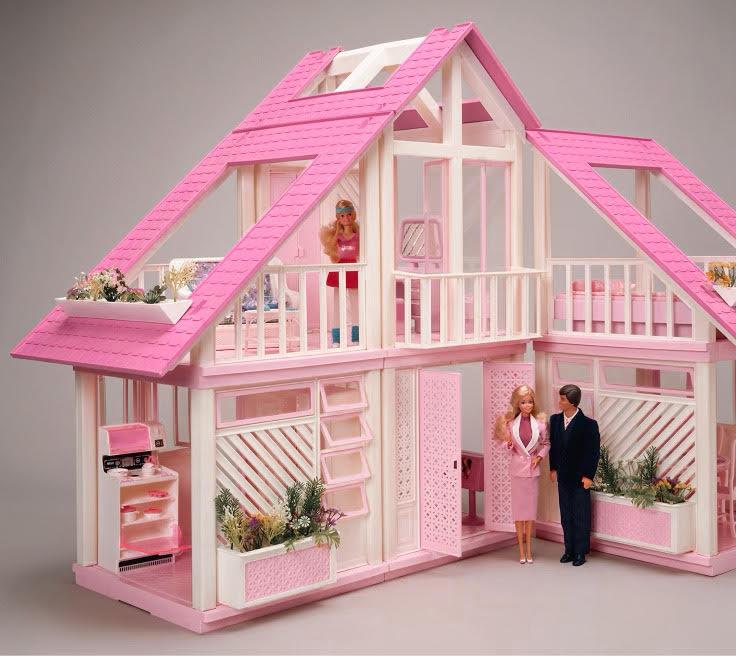 The Barbie Dreamhouse I received from Santa one year? That has always been my favorite Christmas gift… ever. Actually, it's been my favorite gift, period. Sometimes I search thrift stores for it. I'd love to find the same house and play with it. (Is that weird?) When my first daughter was born a few months prior to Christmas, I bought her a Barbie. I wanted to be the first person to give her one. No matter how long it would be 'til she was able to play with it. 
That's the thing about Barbie for me. Eventually, I had to put her away. Some things went to donation or trash, and others… a simple few items, have lived on. My girls have played with them, and I've even kept some special items from them. Including vintage cases, outfits, and even an exclusive doll that I adore too much to let them touch.
Then, a movie comes out. A movie my 8-year-old self and now almost 40-year-old self was hoping for. I knew I'd go, and my girls were into it. They even asked to put on some "Barbiecore" and head over. I haven't been to a movie in nearly four years — a pandemic hit and then so did my head, giving me a traumatic brain injury. This was a lot to go through for me physically, but I couldn't miss this moment. I had to miss a lot the past few years, and I just needed this, with my daughters.
When Barbie and her world opens, it's aesthetically the best part of the movie. I wish I could've hit pause to take it all in. Every detail. The outfits, the cheesy energy, the songs and script, and the ability to make it feel like you just got dropped into your childhood imagination. Greta Gerwig knew what we wanted, and she delivered. This wasn't a movie to make you feel a thousand emotions, or change your life or the world, it was to make you smile. To see how your childhood world can be a part of your current one, as well as remind you what you dreamed of.
How could one doll make such an impact? I'm not sure, for me it was simple. My dreams weren't too big, and she never judged. Barbie is meant to make you smile and keep dreaming, and that's exactly how I left.