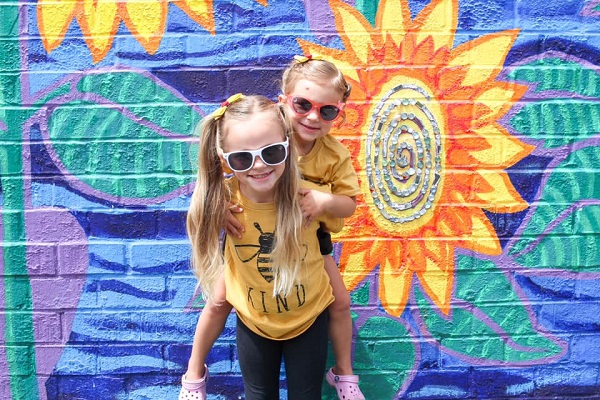 Motherhood is all about change. Just when we think we have it all figured out, our kids (and life) throws us something new. We accept the challenge, we look at the bright side, we love, and we keep on going. We all know the past few months have been challenging on many levels for all of us. There are things we miss, things we have learned to love even more, things we realized we may not need, and things we are looking forward to!
With all the changes, we look to brighter days ahead (we do live in Florida, after all!), and we want to plan the best for our future. We have seen family, friends, and neighbors near and far make the best of high school and college virtual graduations and celebrations during this time. We feel a tug at our heartstrings — and again, this reminds us of our ability to adapt and go on. As we can all attest, the days are long, but the years are short (hello, 2020 Part II).
And those things we realize we may not need as much as we thought (the coffee drive-thru)? Even the smallest amounts saved can add up to a lot of possibility for our kids' future — and with a Florida Prepaid 529 Savings Plan, it's as easy as 1, 2, 3. Easy to open. Easy to manage. Easy to save. And right now, easy sounds GREAT to us!
So, Why Should You Start Now?
A 529 Savings Plan is an investment account that provides a flexible and tax-free way to save for college and/or K-12 expenses. Investment earnings are not taxed as long as they are used for qualified education expenses, including tuition, fees, room, board, books, and supplies.
The Florida 529 Savings Plan is open to Florida residents only. Open your account for free. Choose your investment options. And start saving. It's that simple!
There are currently 14 investment options available; you can build your own portfolio or choose the most popular option, the Age-Based Portfolio, which automatically adjusts over time as your child grows closer to college age.
Your family can choose when and how much to contribute to fit your budget and savings goal. Monthly contributions are an easy way to grow your savings. Remember that coffee drive-thru you haven't really missed? That could add up to several thousand dollars in college savings over the years.
There is even an online gifting portal to invite family and friends to contribute to a child's college education in lieu of more traditional birthday and holiday gifts. Use the Savings Planning Tool to see how your savings and investments can grow with a Florida 529 Savings Plan.

A Few More Things to Know
Did you miss Florida Prepaid's Open Enrollment period? That's okay! You can open a 529 Savings Plan now and get started on planning that bright future ahead! Do you already have a Prepaid Plan? That's okay, too! You can use a 529 Savings Plan to cover costs not covered by your Prepaid Plan, like books and supplies or housing if you did not purchase a Prepaid Dormitory Plan.
Another important thing to know is you can even use funds for K–12 education. Yes! Qualified expenses now include tuition and mandatory fees associated with enrollment or attendance at an elementary or secondary public, private, or religious school, up to $10,000 annually.
Let Florida Prepaid Brighten Your Day!
Right now, Florida Prepaid will contribute $25 to any Florida 529 Savings Plan opened between now and August 16. For plans set up with an automatic monthly contribution of $25 or more, Florida Prepaid will contribute another $25. Current customers that have not yet enrolled in automatic monthly contributions also can earn $25 if they set up automatic contributions through their online account.
Got questions? Save the date for a free 10-minute webinar on Thursday, July 23 at 12 PM EST. Register here.
And remember, the future is bright. The sun is shining. Put those fun shades on. Accept the challenges, look at the bright side, love, and keep on going. Remember the days are long and the years are short. And let's plan for those brighter days ahead!