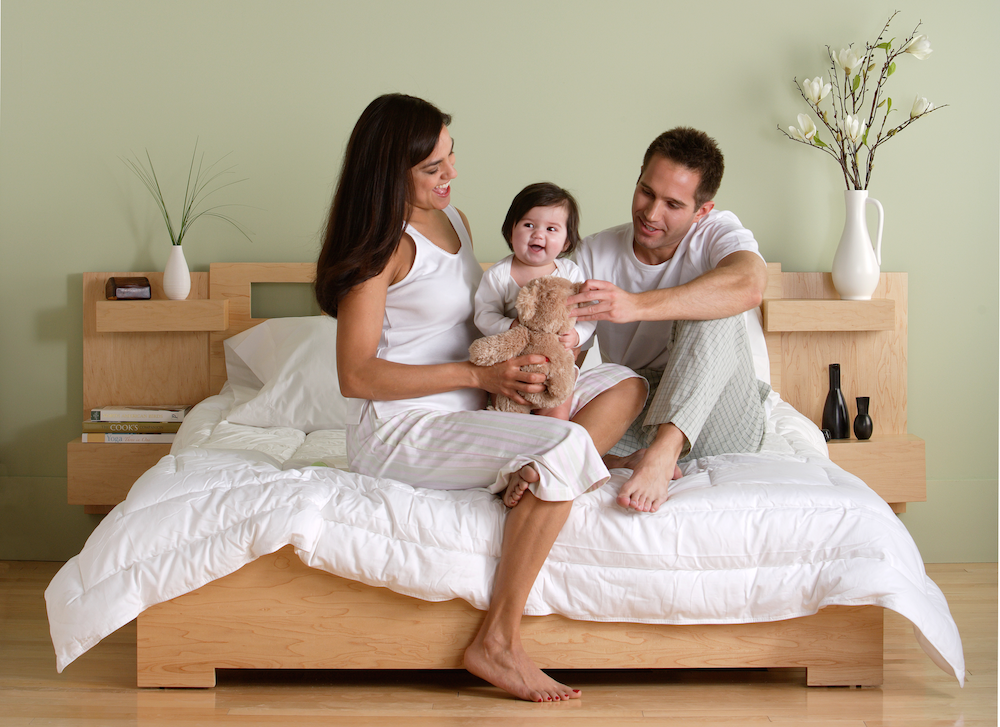 You might think your house would be the safest place for you and your family when it comes to a fire, but it's quite the opposite. (Spoiler alert: Cue that unforgettably tragic This Is Us episode. Never looking at a Crock-Pot the same again.) In actuality, approximately 80 percent of fire deaths in the United States occur inside the home, with young children, older adults and people with disabilities being at the greatest risk.
Equally shocking is that fire spreads lightning fast in modern-day homes due to the nature of the construction and more open layouts (especially here in Florida). In addition, today's furnishings are made with synthetic materials leaving families with as little as two minutes to escape a fire.
How to Keep You and Your Family Safe
Keeping you and your loved ones safe from a house fire goes well beyond placing working smoke alarms throughout your home. While these alarms certainly alert you to a fire, they do nothing to diminish the harmful heat, flames, and smoke produced. A residential fire sprinkler system, on the other hand, can easily be installed in both new and existing homes, and they typically cost less than putting in granite countertops. Fire sprinklers truly make a life-saving difference in the event of a fire while drastically reducing property damage. Let the stats speak for themselves: While it may take firefighters 5–8 minutes to arrive, a fire sprinkler can actually completely stop a fire in less than 90 seconds. When sprinklers are present, the survival rate increases by 85 percent, and in a whopping 97 percent of cases, fires were confined to the room in which they started.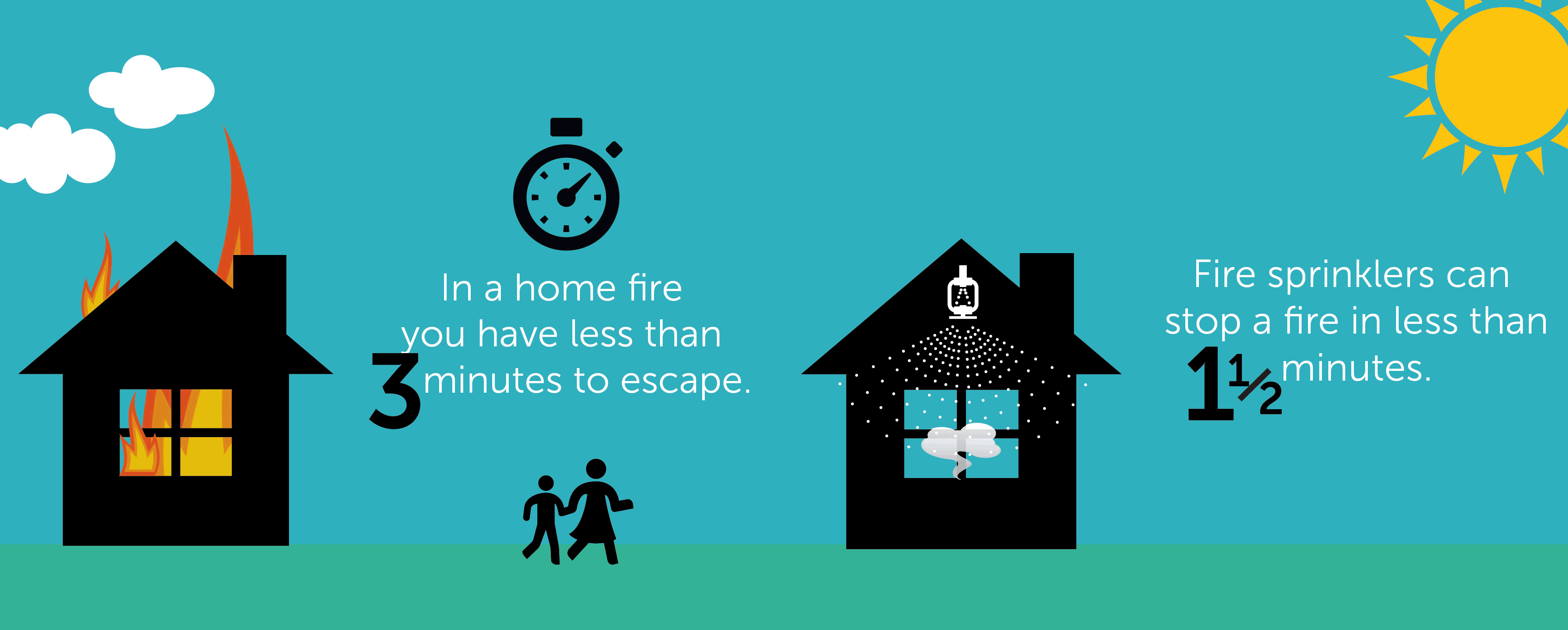 Common Misconceptions About Fire Sprinklers
While movies may often depict a bevy of fire sprinklers chaotically going off at once in the event of a little smoke, a lit candle or a pulled fire alarm, completely ruining the building's interior — Mean Girls, anyone? — that's not the case in real life. A single fire sprinkler is actually activated at the source of the flame, then they deploy one at a time as needed when the temperature reaches 135–165 degrees.
Many homeowners fear that the water damage to their home caused by sprinklers alone would be far more extensive than fire damage, but that's also a myth. In fact, any water damage incurred from the sprinkler would be far less severe than the damage caused by water from firefighting hoses. Fire departments typically use up to 10 times the water a home sprinkler system might use to extinguish the very same house fire. Roughly 89 percent of the time, only one sprinkler activates, spraying water directly on the fire and leaving the remainder of the home safe and dry.
Another common inaccuracy about fire sprinklers is that they simply make for horrendous ceiling fixtures and appalling interior decor. Not true. Newer home sprinkler models can inconspicuously be mounted flush with walls or ceilings or even be kept concealed behind decorative covers.
So worry not sprinkler converts, most of your beloved belongings and prized possessions would be likely to come out unscathed from fire and water. And more importantly, so will your family.
For further information about how fire sprinklers work and the installation process, visit The Home Fire Sprinkler Coalition website. And be sure to join the Florida Fire Sprinkler Coalition and the NFPA's Fire Sprinkler Initiative for Home Fire Sprinkler Week May 19–25.