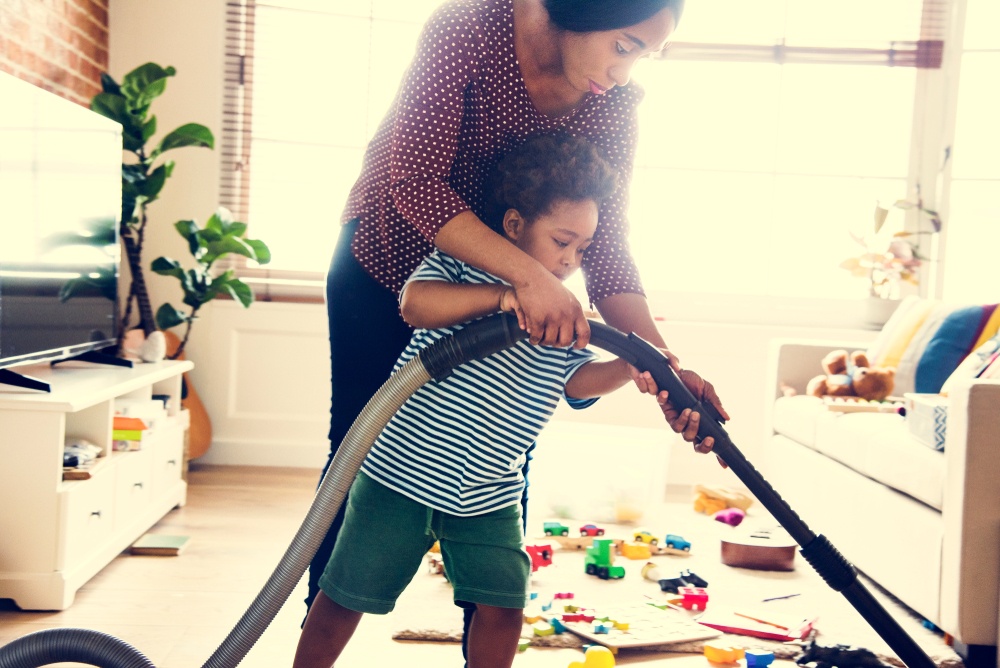 Life is cray-cray-crazy with doing all of the things, and as much as you try to simplify it, that overwhelmed feeling still creeps past tolerable. When enough is e-n-o-u-g-h, it is time to figure out what can be done that might make life just a little bit easier.
The revolving door of same ol', same ol' just isn't doing it anymore. Now that the back-to-school crazy has settled and fall is upon us, it's the perfect time to regroup and make changes in home routines if certain things aren't working out.
Read on for some tried-and-true life hacks that may just help you, too!
Buy an automatic vacuum. I was skeptical about getting one, but now I have realized that it is truly a lifesaver for cleaning up the messes from both my kids and the cat in between the days I use my Norwex mop. We named our robot vacuum Squeaky. Added bonus: The kids know they have to make sure their rooms and playroom are picked up or Squeaky may eat their favorite toy.
Meal prep on Sundays. Making "dump meals" ahead of time is the easiest! Basically, a dump dinner is a Crockpot recipe you've prepared ahead of time to store in the freezer. As the name suggests, all you have to do for dinner is dump it in the slow cooker for a few hours. After my second child was born, dump meals were the perfect solution for when the meal train my friend organized was over. Also, have at least two options for an emergency meal available to cook in 30 minutes or less, like breakfast for dinner or fried rice. Or if meal prep isn't your thing and budget allows, you could also consider hiring a personal chef to help with meal prep or customized meal plans.
Hire a professional house cleaner and have a solid cleaning schedule. At a minimum, hiring a professional house cleaner for seasonal deep cleans is so helpful. If the budget allows, once a week cleans are even better!
Do one load of laundry a day. Laundry is more manageable to be completed from start to finish — yes, even the folding and putting away! — if you do a small load daily instead of having the overwhelm of trying to wash a huge mountain of clothes. Every person in the house has a certain day of the week that is their laundry day — a day to clean towels, a day to do sheets/rugs, etc.
Wake up before the kids or stay up late. Seize the day is what I prefer. Getting up at 4 a.m. is early but worth it to get a jump start on the crazy. Prioritizing getting in a workout, devotional and prayer time, and affirmations is just as important as the rest of the day.
Buy socks that all look the same for each member of your household, so you don't notice if you lose one. Tired of the missing sock game? I know I was. Buy socks in bulk, so all you do is wash and buy more when they start disappearing.
Have assigned cups and towels. It helps for keeping up with who has what and who's left what where. If kids only have two cups to use, they will keep up with them. For instance, my daughter has purple cups and my son has blue cups. Towels are also assigned in colors.
Get time away. Hire a part-time nanny, babysitter, or swap childcare with a trustworthy friend who lives nearby. Everyone needs a break, and you deserve it. Plan it, and don't cancel that time set aside for yourself.
What is something that you do that makes your life easier and more enjoyable?