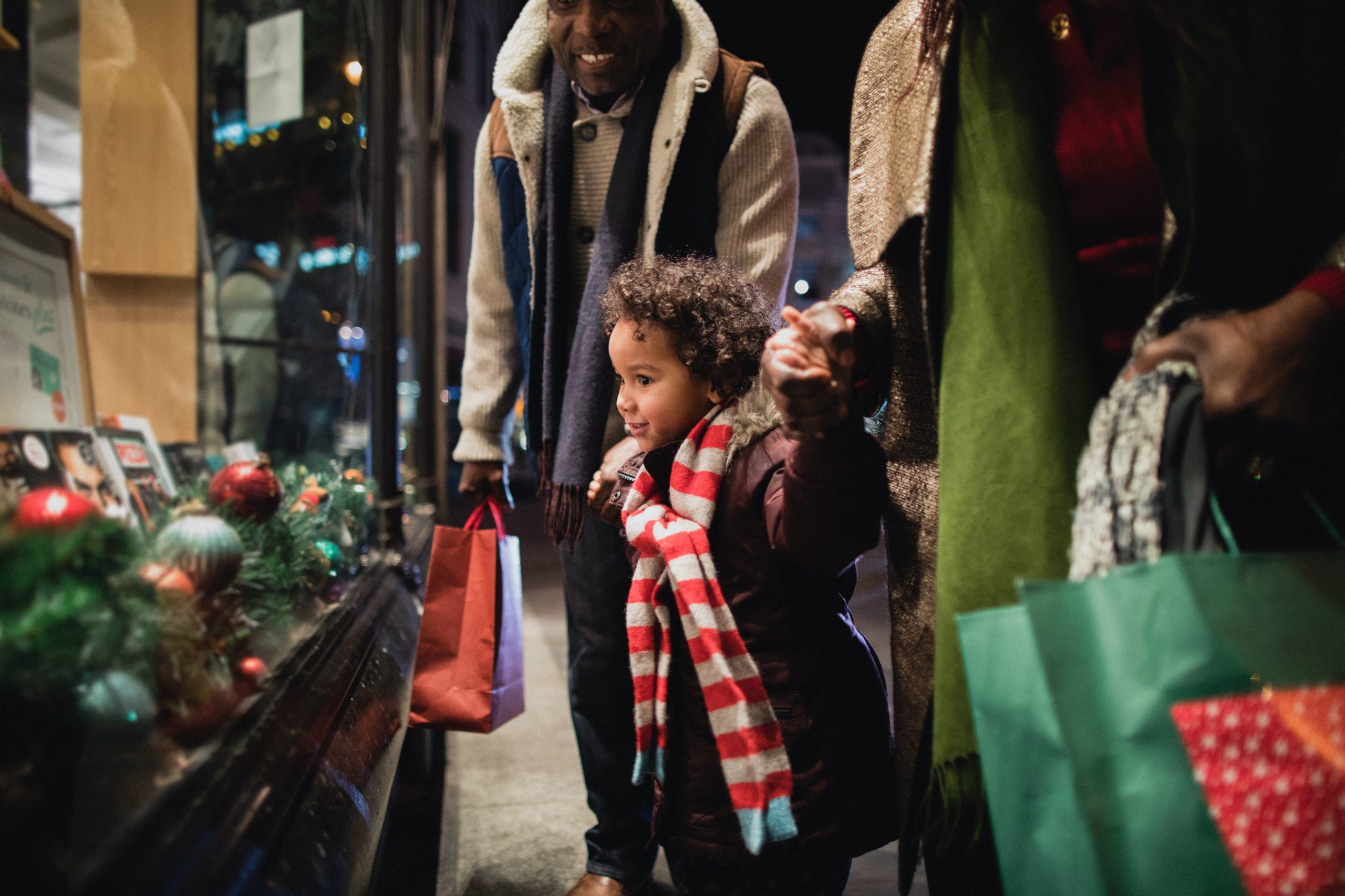 The holidays are coming up quickly, and that means holiday shopping, peppermint mochas, and festive decorations. But is it going to look the same this year? That's definitely the question.
It has been a year of many challenges and changes. Each new day, we are constantly figuring out how to adapt, and holiday shopping is not immune. With many sales going virtual and payments going wireless, what is the best way to shop safely and protect yourself this season?
Don't take every card.
If you know which accounts you are going to use for your holiday shopping, take with you only those cards. Leave home any extra cards and personal info, so that if you do lose your wallet or purse, you will be limiting yourself to fraud. It will also be easier to keep track of what you need to cancel in the event it is stolen.
Report lost cards and suspected fraud immediately.
If it does get stolen, don't wait to report it. Many banks and credit unions have a card control feature offered in online banking that can help you quickly disable your card. Also, take the time to review your account for any unauthorized charges. While your financial institution has a variety of protections in place, you know better what you are spending your money on and where.
Go digital.
You can't lose your wallet if you don't have it with you. Digital wallets are a great feature to help with not only safe spending but with contactless shopping as well. If you are using this feature on your phone, make sure to keep it password protected. The same goes for your PIN number. Make sure to block the keypad while you enter it and never write it down.
Sign up for alerts.
Sign up for alerts through your bank or credit union to receive notifications for things like low balance, large transactions, and possible fraud alerts. Remember the way you've set up your alerts, and never give out your personal or account information to anyone. You may see emails that say there is a problem with your account or order, and you need to act quickly. Be wary of these, as they will pull scare tactics. If you suspect this email is fraudulent, look up the number of your financial institution and call them directly. If it's a legitimate issue, they will be aware of it.
Shop secure sites.
The easiest way to check if a website is secure is to check its URL. If it begins with "https," the site is using an SSL Certificate, and you are good to go. If you only see the "http" or something else, shop somewhere new. Just in case, make sure your antivirus software is up to date, as we've all had that moment where you accidentally clicked something you didn't mean to.
Too good to be true?
If a deal seems too good to be true, it probably is. If it isn't a trusted or well-known retailer, they are likely just trying to obtain your information. As much as we want that hard-to-get new toy for our kids, it's likely not on the site that offers you 75% off with the same-day shipping from a place you've never heard of.
Watch your mail.
There's nothing worse than the disappointment of seeing a package stolen after the excitement of knowing it got delivered. If you have a porch, try setting up an area where it will be harder to see delivered packages from the road. You can also ask a neighbor to grab your package if you aren't going to be home.  The same goes for your car — put things in the trunk instead of in plain view if you have to leave them in there at all. If you are mailing a present and don't have a locked mailbox, try to go to the post office yourself.
Perform a post-holiday check.
There are different types of holiday shoppers. The planners who have it saved and have been shopping since July, and those who run around on Christmas Eve in a panic. Either way, when it's all said and done, make sure to review your finances. This can be a final safety check of the holiday season, plus a good way to see where you are at for the New Year. You can also get a free credit report for a full overlook as well.
So grab those holiday gift lists, check them twice, and good luck, whether you are heading out in person or shopping in your pajamas this year.
About Community First
Since 1935, the story of Community First has unfolded from a high school basement as the Duval County Teachers Credit Union to a 19-branch, more than 145,000-member financial institution open to anyone who lives, works, or attends school in one of the following counties: Baker, Brevard, Broward, Clay, Duval, Flagler, Indian River, Lake, Martin, Nassau, Orange, Palm Beach, Putnam, Seminole, St. Johns, St. Lucie, or Volusia. Membership is also open to any relative of an existing or eligible Community First Credit Union of Florida member. Membership is also offered to Select Employer Groups, including all employees of Brooks Rehabilitation and Web.com.