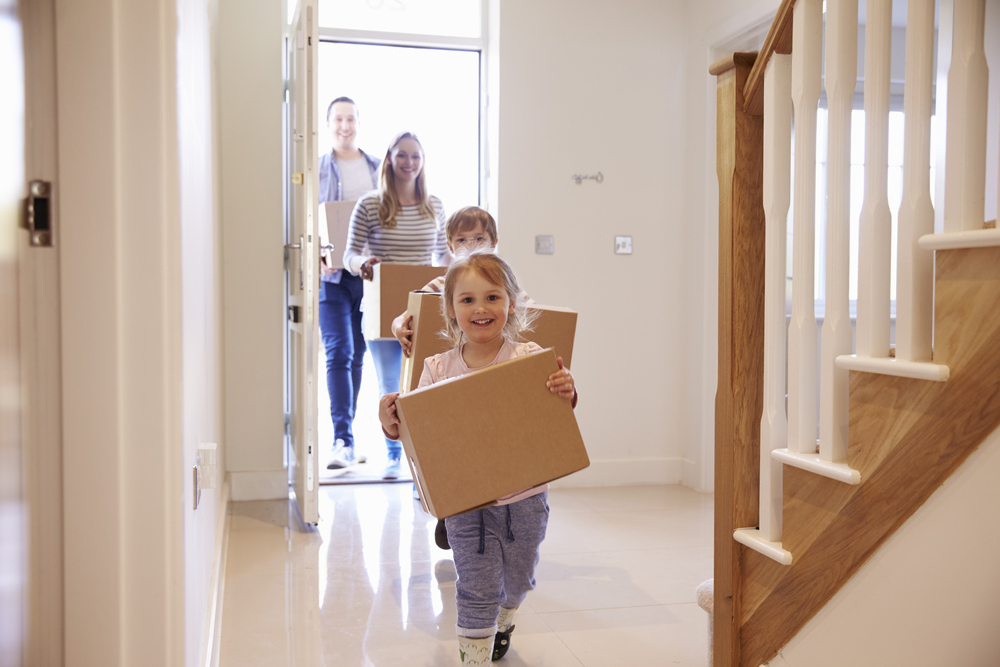 We weren't really sure what to expect when we decided to put our house on the market. After all, we are in the middle of a pandemic and some people are in different financial positions than they were before the virus changed the world as we knew it.  
I've owned three homes in the past 20 years in Jacksonville. Every time, we move one road closer to the beach, even though I said I never needed to live at the beach as long as I was close enough to drive on a whim. My first home was on Kernan Boulevard — I was there about nine years. Then I met my now-husband, had our first child, and moved to a bigger house on Hodges Boulevard. We spent five years in this home until we decided to try for a second child and would eventually need another bedroom. We found what we thought was our forever home with a pool in Pablo Bay off San Pablo Road. Five years flew by… and then the pandemic hit. 
Since most of the world shut down and people were forced to spend more time in their homes or in small circles, there was a lot of time to rethink things. We spent more time at the beach because it was a "safe" place to be. And we found one neighborhood that was within walking distance to the beach but wouldn't break the bank. The only problem was, homes rarely came available, and when they did, there were multiple offers and bidding wars. So, we asked our friends in the neighborhood to let us know when they found out something was about to hit the market. 
Two days before Christmas, an older lady who wanted to be closer to family after 20+ years in her home decided to sell. It was three doors down from our friends, and they called to let us know right away. We were out of town at the time and left that afternoon to come see the house "as is" weeks before it was scheduled to be listed.  
We made an offer that night. She accepted. Six weeks later, we would close.  
Our minds were spinning. Is it a good idea to move during a pandemic? Is the market good? Will our house sell? Do we want people entering our homes who could be infected and not know it? What happens if it falls through? Are moving companies still operating? So many questions, so few answers. 
Fast forward a few months, and I am writing this blog just before we walk to the beach as a family. We made it! Here's what we experienced during a mid-pandemic move. 
1. Houses are selling fast. Inventory is low. The market is H.O.T. We got lucky. 
2. Interest rates are stupid low. Especially if you have good credit.   
3. To mask or not to mask? You can include in your listing whether you want buyers entering your home to wear masks, and I left a big bottle of hand sanitizer at the front door.  
4. Selling your belongings. People are still buying and selling on Facebook's Marketplace and Swip Swap. I sold half my house this way. You can opt for a porch drop or pick up, so you aren't risking exposure. 
5. The loan process was no different than last time. Banks are still lending. The closing process took about six weeks, and we pre-signed with just our realtor and the closing agent — and we were all masked, had our own pens, and were six feet apart.   
6. We had no problem finding a moving company. And they, too, wore masks while loading and unloading our home. 
7. Housing supplies are hard to find. Contractors are booked up for months. And don't even think about buying appliances right now. You'll be waiting months. Wish we knew this before we got rid of the old stove and dishwasher in the new house!
Now that we're finally settled in (mostly) and enjoying our new home, it all seems like a blur. We're thankful to have had an amazing realtor, Renee Zook, who made the process feel like normal, even though that moment in time was anything but. 
Have you bought or sold a home during the COVID-19 pandemic? What tips do you have for our readers?