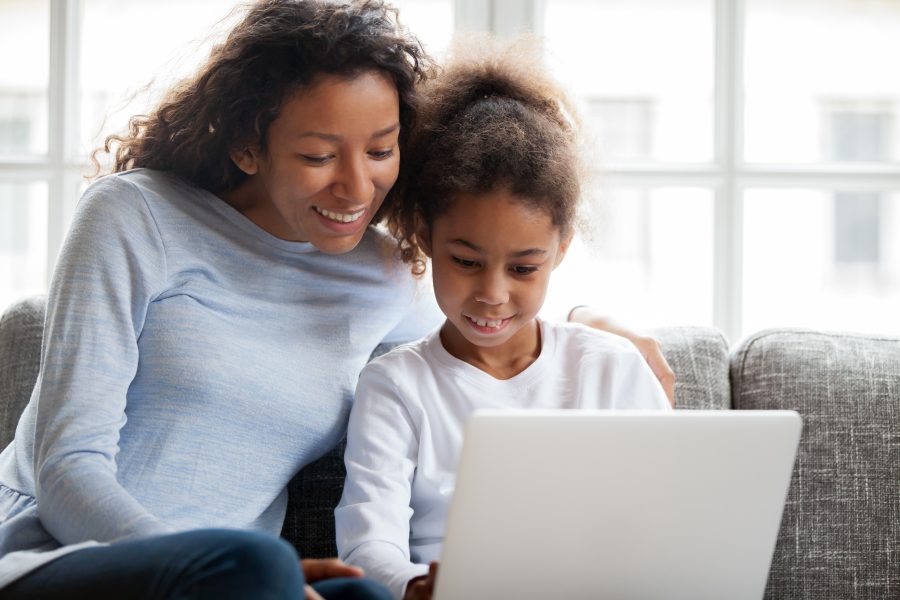 While most of us (and our kiddos!) are getting ready for Halloween this weekend, buying costumes and organizing socially-distant activities, the last week in October
also marks 5 Days of Action this year.
Every year, youth-serving organizations such as the YMCA come together for five days
to raise awareness and inspire adults to take action to protect children from sexual
abuse. It's not the easiest issue to discuss, but as parents, it is critically important to
be knowledgeable about the subject and to know the warning signs, especially in our
current environment.
One area to pay special attention to is the internet. Technology and the internet
connect people worlds apart, and for kids provides an opportunity to learn, explore,
and socialize. But there are also dangers that come along with the internet. With some schools moving to virtual learning, your kids may be spending more time online. Whether playing games, having classes, or socializing with friends, they are in
front of a screen more than usual. So, how do you ensure they are staying safe
online? By talking to your kids, educating them, and putting safeguards in place, you
can help them have safer digital experiences.
Just like you would if your children were going to a friend's house, it's important to set
some ground rules and be proactive. Here are some tips to keep in mind.
Set Specific Ground Rules
Set Boundaries: Establish clear guidelines on which sites, apps, and downloads
they can access. If your child is doing virtual learning, be sure to connect with
their teacher to get the specifications of what software and platforms they will
be using and familiarize yourself with them.
Stay on Schedule: Keep your kids on a schedule with their virtual learning and
online activities so you know when and what they are doing.
Beware of Identifying Information: Discuss the importance of never giving
out identifying information such as name, address, neighborhood, and phone
number online.
Monitor Activity In the Home: Include rules about where devices can be used, such as only allowing them to use devices in public parts of the house where you can easily monitor their activity.
Ensure a "Light's Out" Policy: At bedtime, have rules around turning off devices and not having them in bedrooms.
Be Proactive
Make the Connection: Connect with your children before, during, and after
online use when possible, just like you would if they were going to school or to a
friend's house. Know who they will be with virtually, where they are going
virtually, and what they will be doing.
Be Inquisitive: Talk to them about the apps and services they use, and how
they use them to communicate, including gaming systems. Chatting on any of
these apps can be fun, but it requires oversight and parental involvement.
At the end of the day, it's all about keeping the lines of communication open and
everyone involved in your family's rules of online engagement. The more involved you
are, the safer your kids can be. For more information on 5 Days of Action, please visit
fivedaysofaction.org. For more information on the First Coast YMCA's youth programs
and services, please visit FCYMCA.org.
About the Author
Over the past 15 plus years, Candace Burrows of the First Coast YMCA has been an innovative, high-quality results, cause-driven leader in the youth and family program field. During her time with the YMCA of Florida's First Coast, she has been instrumental in the development and implementation of Summer Day Camp programs throughout the five-county service area of the First Coast. While she's not keeping busy with all things YMCA and kiddos, you can find her spending quality time with her husband, son, and rescue pups Pepper and Pebbles.