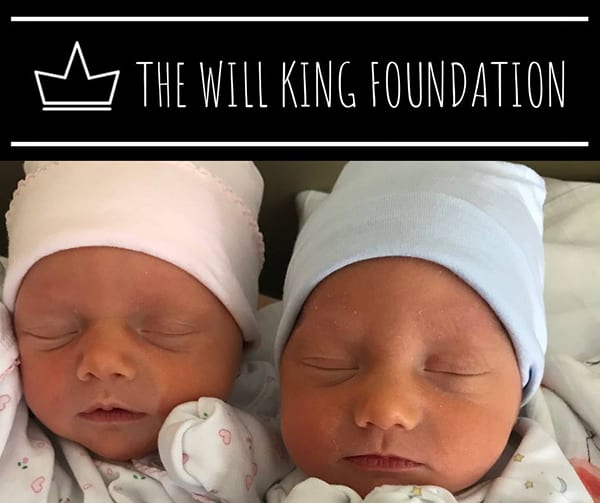 As a mother of twins, I always listen a little harder when I hear stories of other twin moms. Whether identical or fraternal, parenting twins has its own challenges and complications but, most of all, stories of love.
On December 1, Courtney Hughes celebrates her twins' birth, but only one, her daughter Caroline, will be able to blow out a candle. Caroline's twin brother, Will King, lived only 96 days after a long and fierce stay in the PICU at Wolfson Children's Hospital. Both twins (born perfectly healthy on December 1, 2017) contracted enterovirus shortly after birth. Enterovirus is a virus with a wide range of symptoms that almost everyone has at some point in their lives, but since the babies had immature immune systems that could not fight against it, the virus attacked every part of their little bodies. After a terrifying battle to recover during which she was almost lost, Caroline came home from the hospital on January 1, 2018. Will remained at Wolfson Children's, with Courtney or a member of her family staying at his bedside nearly 24 hours a day.
On March 6, 2018, Will passed away, leaving behind love stories far bigger than his tiny body as his legacy to others.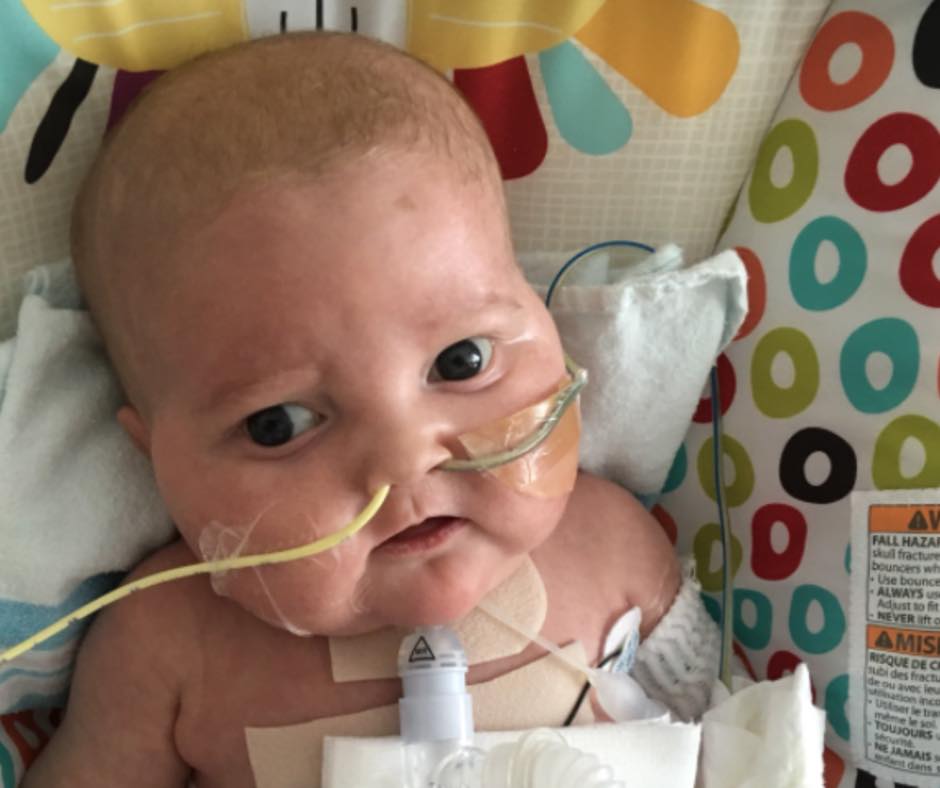 As heart-breakingly brief as Will's stay on Earth had been, the 96 days he lived have sparked a movement of people who desire to help children receive life-saving heart treatment and share God's love with their families.  The Will King Foundation works with local organizations to provide care for children without resources to receive the treatment they need while creating a community that values giving, service and compassion to rally around their families during their greatest time of need.
"We want to honor Will by loving God and loving others by helping children with medical needs just like Will's. Having two babies unexpectedly stay in the PICU was eye-opening to us and we realized that there are so many sick children who require specialized care all over the world," said Courtney. "Our hope is that The Will King Foundation will be a way to provide care to families and children who need life-saving heart treatment in the name of Christ and memory of our son, Will."
Seeking a way to honor Will, Courtney reached out to Dr. Ettedgui, Will's cardiologist.
"From the moment I met him, I knew he was someone we could trust, he was honest, optimistic and fought for Will with us even when other doctors were ready to give up. Almost every time he left our room, a nurse would tell me about his organization and how he brings children who don't have access to specialized heart care over to Wolfson Children's for heart surgery," explains Courtney. "My family and I felt that the best way to honor Will was by helping another child.  I called Dr. Ettedgui a few days after Will's passing. I explained that we would like to help another child to honor Will and asked if he had any ideas. He graciously said that through his organization, Patrons of the Hearts, there was a little baby who lived in Grenada and needed a heart procedure in about a month. He said if we could raise the money to support her, we could sponsor her in Will's honor."
At the time, the foundation had not yet been fully formed, and funding not yet secured, but Courtney said "Yes!" knowing that her community could and would help the little girl. One month later, Courtney and her family met baby Avery and her mom, Rashibah.
"The support we received through the Will King Foundation was so generous, we knew that we had to keep going. We did and we aren't done yet," said Courtney.
To date, the Will King Foundation has been able to help three children. Paula is a sweet 2-year-old girl from Venezuela.  She came to Wolsfon Children's Hospital in the summer of 2017 for a heart procedure through Patrons of the Hearts.  In July 2018 she needed to return for another operation, and the Will King Foundation was able to help support her trip. In April 2018, just one month after Will's passing, the foundation was able to support Avery as she received a life-saving heart procedure, also through Patrons of the Hearts. Currently, the foundation is supporting Maliya, who is recovering from her second open heart surgery at Wolfson Children's.
On the twins' first birthday, the Will King Foundation is working to honor Will's legacy and the 96 days he lived by collecting stories of how Will changed the lives of others. From December 1 to March 6, the foundation plans to post 96 ways that Will has impacted others, one on each day he was alive one year ago — #96days96ways.
There are several ways you can help children get the life-saving heart treatment they need, in addition to helping them receive the love and support Courtney and those helping the foundation provide, such as purchasing a T-shirt or a sticker. Two regional artists are also donating a portion of the proceeds to the foundation when you order some of their beautiful work. Melissa Munger paints beautiful portraits (from your chosen photograph) of your own child(ren), available here. Chloe Wood also donates a percentage of sales of her gorgeous work to the Will King Foundation. Making a direct donation is another way to help, and 100% of your donation will go directly to helping a child who is receiving life-saving heart treatment and their family.  Courtney also encourages community giving — for example, for parents to work with their children to raise money for the Will King mission by hosting a lemonade stand, offering a gift-wrapping service or requesting donations instead of gifts at birthday parties.
Courtney also encourages the community to support our region's only children's hospital, right here in our city.  One great way to do that is by running on January 26, 2019, in the Wolfson Children's Challenge. Each year the challenge features 55 children who received care at Wolfson Children's, and Caroline was selected to share her inspiring story at this year's event.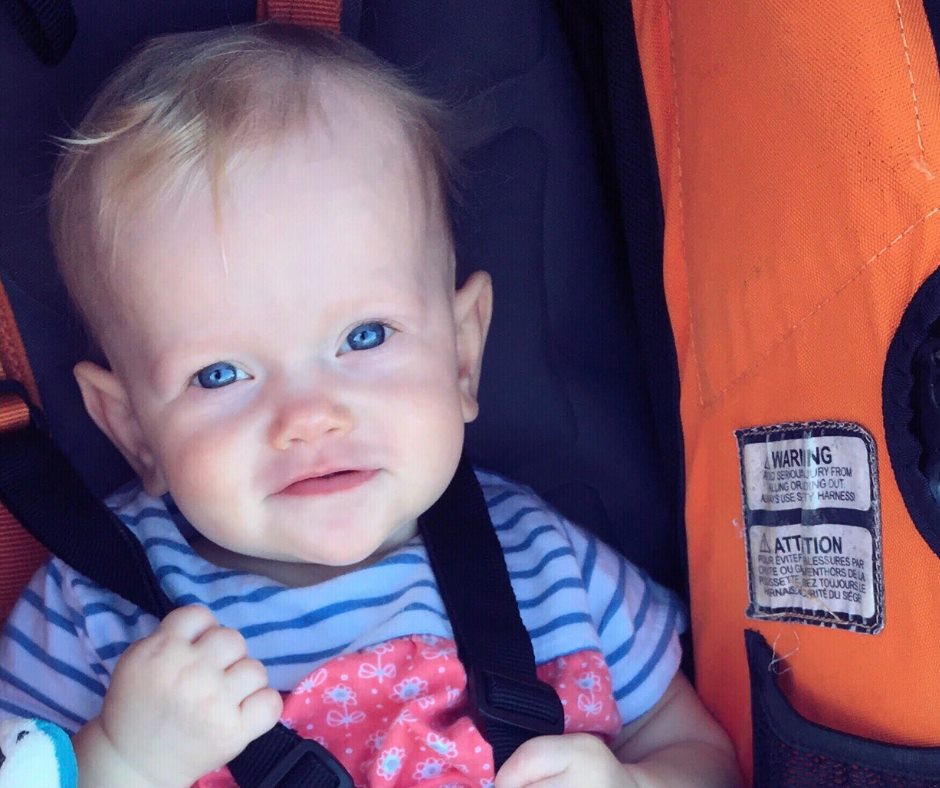 Will's time here with us may only have been 96 days long, but the love stories he leaves behind will last lifetimes. His mama will make sure of it, in honor of her son.