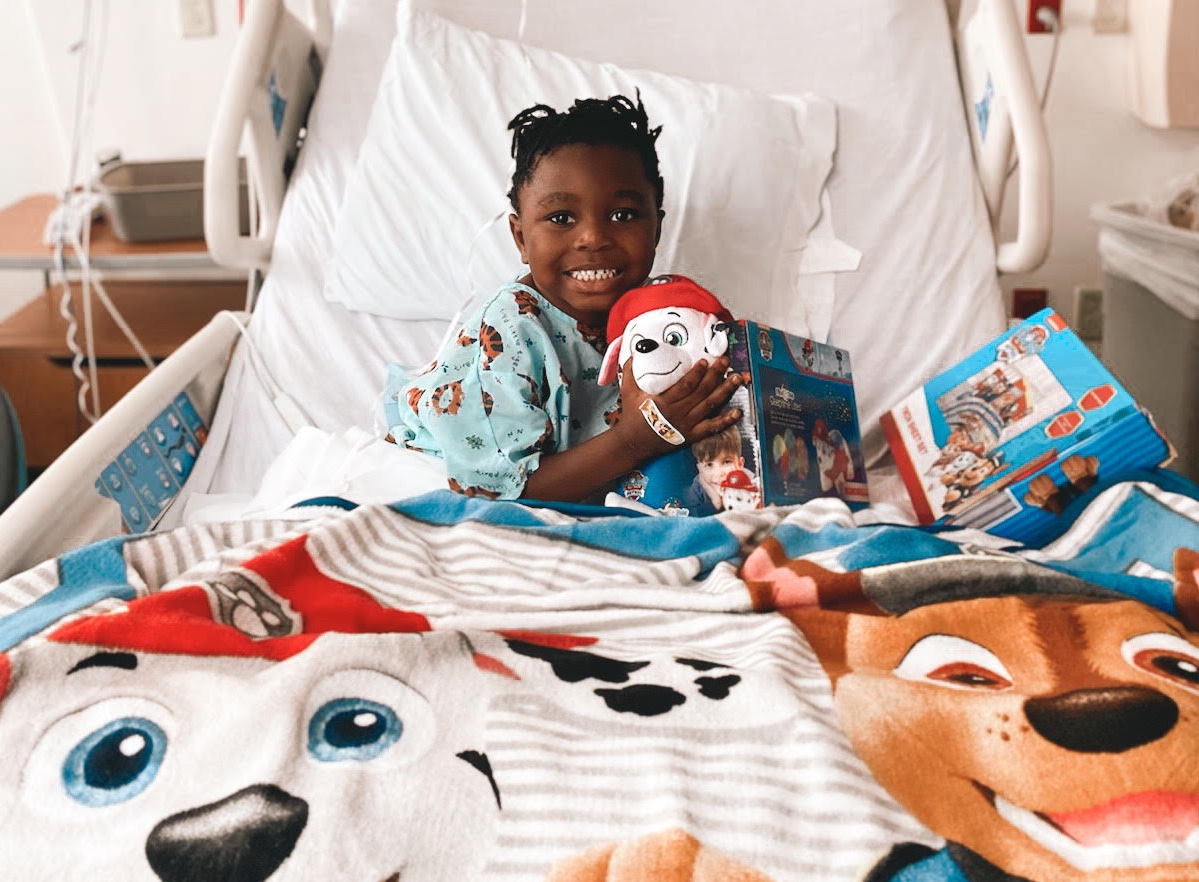 No matter your child's age or reason for being admitted to Wolfson Children's Hospital, it is never easy or enjoyable. Hospital rooms are set up for medical purposes — they aren't meant to feel like home. But that's where a local nonprofit organization can come in!
For almost two years, Once Upon A Room – Jacksonville (OUR-JAX) has been transforming the rooms of hospitalized infants, children, and teens who are fighting serious illnesses or long-term acute trauma. In addition to decorating rooms, we do three to four projects a year to help support the Child Life Specialists' team at Wolfson Children's Hospital.
I joined the OUR-JAX Women's Council right before the pandemic started in March 2020. I had heard about the organization through a friend on Facebook, and I thought it was so amazing what they were doing for children staying at Wolfson's. A wife and mom of two beautiful children myself, a 6-year-old girl and a 3-year-old boy, when I read about OUR-JAX and what they did for children and their families, all I could think about was my own kids and how I'd want this for them should we ever find ourselves at Wolfson's. I can't imagine what these children and their families must go through, and I knew I needed to be a part of this organization that helps bring a smile to these children's faces.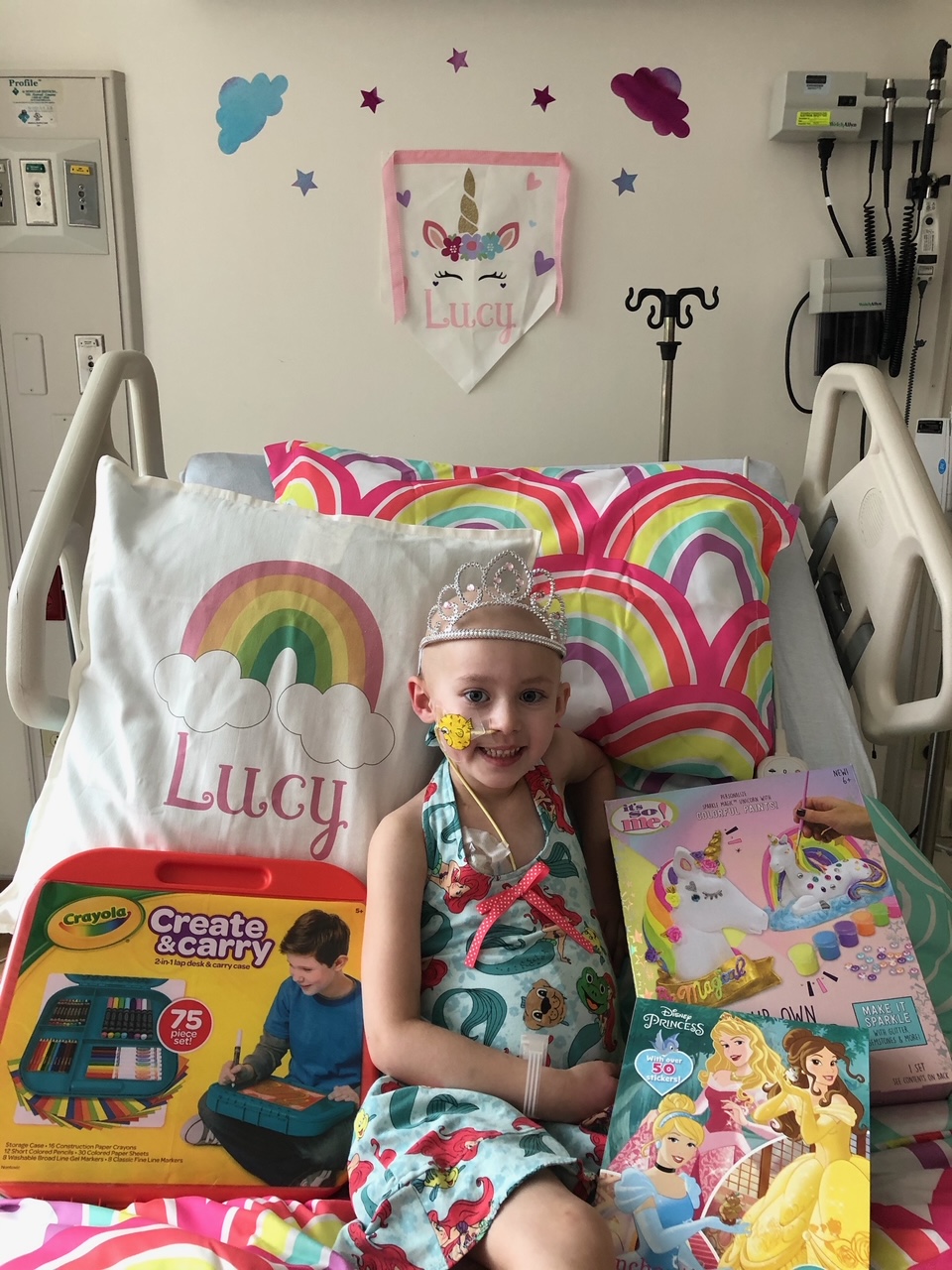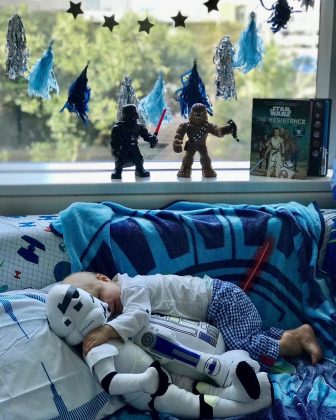 We work together with the hospital's Child Life Specialists to help make sure each room is personalized to that child. They will find out the child's favorite characters, colors, and activities and provide that information to us before we go shopping. We don't just decorate with a few decorations — we go all out to make sure the child's room feels a little more like home, rather than a cold hospital room. And the best part is, they can take everything with them once they are discharged!
Some of the items we provide include a new comforter, sheets, activities, toys, stuffed animals, and decorations for the walls, as well as personalized items such as a banner and pillowcase. We also make sure to pick things that the child is developmentally and physically able to do.
Pre-COVID, our team would be the ones decorating the rooms. Unfortunately, I have not gotten to see the happy smiles and surprised faces firsthand, but we are so thankful the Child Life Specialist team has been able to continue to decorate the rooms during the pandemic.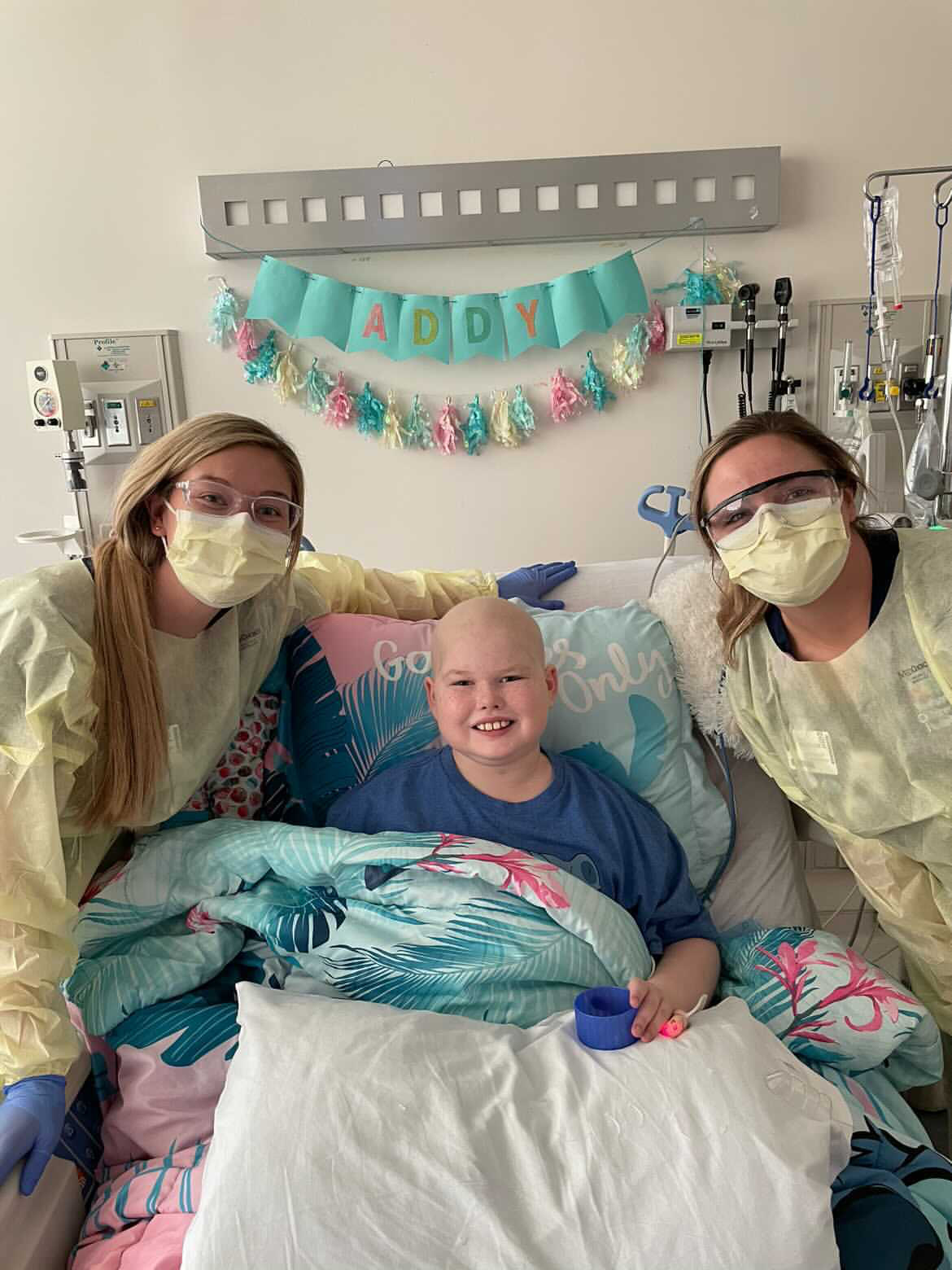 Kiersten Dunlap, a Child Life assistant at Wolfson's, said OUR-JAX puts so much thought and detail into providing special decorations for patient's rooms.
"OUR-JAX brings our patients' rooms to life," she said. "I have personally seen the difference OUR-JAX has made on many patients. To see their eyes light up because this organization took the time to personalize and create a room specifically for them is so very special."
It still brings tears to her eyes just recalling the reactions she has had from patients and families, and how appreciative they are for these room makeovers.
"Our team is so grateful to have the opportunity to partner with this organization in order to provide joy for our patients and their families. I do not know how we ever went without them," said Dunlap.
Certified Child Life Specialist Christine Licsko said the hospital is an unfamiliar environment that can be extremely scary and intimidating for children.
"It means everything to be able to see the light in a patient's eyes when they see their surprise room decorations. Sometimes patients have to be here for weeks or even months. Having their room decorated makes a WORLD of difference," said Licsko.
Britt Lavender can attest to that. Lavender is a mother and now a member of the OUR-JAX Women's Council as our Parent Ambassador after her young daughter, Kenna, needed to be hospitalized unexpectedly earlier this year.
"Kenna quickly went from having a sparse, cold room playing only in her crib to then being able to play on a new play mat with toys. It felt a bit more like home with cozy blankets and stuffed animals," she said. "Even at 8 months old, you could see her light up in her new room."
OUR-JAX is completely funded through financial contributions; contributions go straight into the hospital rooms.
"Because we are all volunteers, everyone is doing this because we truly love it. When we are shopping, it's almost like we are shopping for our own family member," said Barbara DeWitt, OUR-JAX Executive Board Co-Chair.
We are thrilled to have decorated more than 150 rooms at Wolfson Children's Hospital, and we are currently on track to reach 200 rooms by our two-year anniversary. We look forward to continuing to put smiles on children's faces for many more years to come. Visit onceuponaroom.org/jacksonville to learn more, to make a tax-deductible donation, or set up a fundraiser.
About the Author
Caroline Riva was born and raised in York, Pennsylvania, and moved to Jacksonville with her college sweetheart, Rob, in 2004. They married in 2008, have two children, and love living in Northeast Florida. Caroline joined the Women's Council for Once Upon A Room – Jacksonville in March 2020 and is enjoying having the opportunity to help bring smiles to the faces of children at Wolfson Children's Hospital.