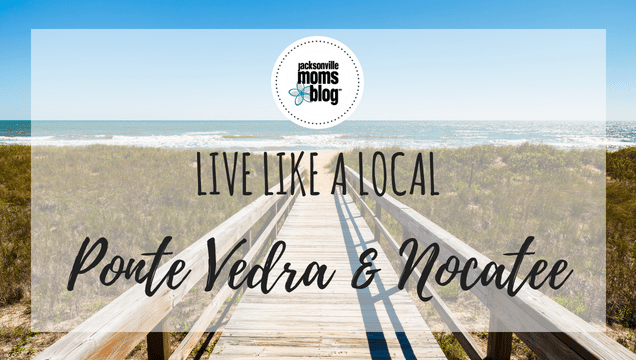 It is definitely not a hard-Noc life in Ponte Vedra! Home to the PGA Tour and the Players Championship, as well as miles of beautiful beaches and a variety of local boutiques and restaurants, Ponte Vedra is a must visit (and gorgeous!) seaside community in St. John's County.
After living in Jacksonville for 10 years, my family and I relocated to Nocatee, a suburb of Ponte Vedra almost five years ago. Read on to see why we chose to call this area outside of Jacksonville home, as well as a few of our other favorite local spots in Ponte Vedra.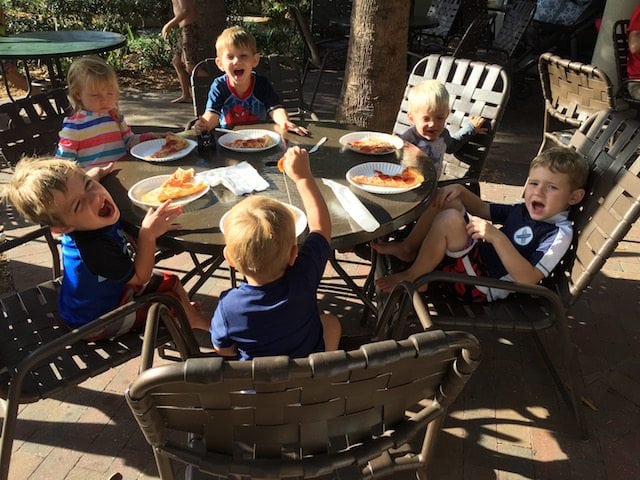 Eats & Drinks
With a variety of family friendly restaurants and higher-end date night destinations, Ponte Vedra and Nocatee have much to offer.
Family Friendly: With live music and stunning waterfront views, Lulu's Waterfront Grille is a family favorite around these parts. Our boys especially love playing putt-putt while they wait for their food to be served. Located in Palm Valley on Roscoe Road, Barbara Jeans offers delicious seafood and Southern-style cuisine. We always ask to sit outside on the Intracoastal so the kids can watch the boats pass and feed bread to the fish.
Best Date Night Spot: Palm Valley Fish Camp is our main go-to for dining out on a date night. While families are welcome to dine, too, Palm Valley Fish Camp offers a romantic setting on the Intracoastal and a great, live bar atmosphere. My husband and I make it a point to come out for some fresh seafood (and great conversation) at least a few times per year.
Girls' Night Out: My hands-down favorite spot in our local area is Coastal Wine Market! With a laidback atmosphere, they offer wine tastings and pairing workshops, wonderful brunch and dinner light-bite options and a cheese plate that is to die for.
Best Local Brunch: To truly eat a like a local, you must enjoy breakfast at Bayard Cafe. From Mickey-shaped pancakes for the littles to a killer omelet for my husband and I, we always leave full (and happy)! Metro Diner is also always a winner.
A Healthy Snack: Our family loves smoothies, so Juice Tap is our go-to for the best healthy snack around. Service is fast and friendly, and we each get to customize our own smoothie (and sneak in some vegetables for our sons)!
Sweet Treats: Yobe Nocatee, Christy's Dream Ice Cream Bar, and Le Macaron are fantastic options to satisfy any sweet tooth.
Best Pizza: Rocky's at Splash, located in the Nocatee Splash Park, offers truly authentic New York-style pizza pies, and the owner is Nocatee-proud (and a resident himself). While this pizza and snack shop is a secret beyond Nocatee residents, anyone can order from Rocky's. Ponte Vedra laso has a few other tasty options including the ever popular Al's Pizza on A1A.
More Insider Tips: Trasca in Sawgrass Village and Palm Valley Outdoors (where you can eat, kayak, fish, and paddleboard all in one afternoon) are both great options for family friendly dining. And Medure has always been a favorite date night spot for team JMB — definitely a place to get a little more dressed up than usual, and the menu offers delicious picks from foie gras to meatloaf, all with chef Medure's culinary touch. And of course, NEVER forget about Ruth's Chris!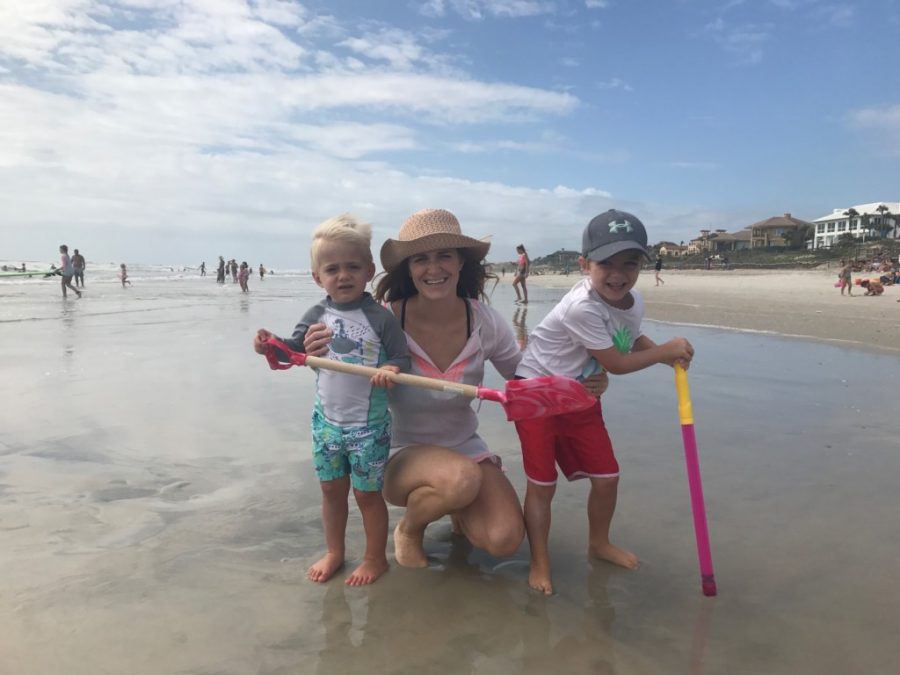 Fun Things To Do
From the beautiful sand beaches to stunning walking trails, you will never get bored in Ponte Vedra.
Walk Around Mickler's Beach: We love talking family walks on Mickler's Beach, and so does our dog, Jersey! This dog-friendly beach is great for shelling, looking for sharks' teeth or just unwinding as a family.
Attend Nocatee's Farmer's Market: For fresh fruit, craft items and family fun entertainment for all ages, attend a farmer's market in Nocatee. Held the third Saturday of each month, this is a great way to get outdoors as a family and support local businesses.
Bike the Nocatee Trails: Nocatee has some breathtakingly beautiful biking and walking trails for all to enjoy. Park at the Nocatee Splash Park area and take in the beauty of nature.
Go Fishing: Palm Valley Outdoors offers live bait and rental fishing gear to try your hand as a family at fishing. If you don't end up making a catch, sit back and enjoy the views and delicious lunch at PVO.
Check out Bird Island Park: This one is a total secret — and a must see. Located behind the public library in Ponte Vedra (close to Solana Road), Bird Island Park was designed to represent North Florida ecosystems. Enjoy walking the nature trails and navigating the sea turtle maze. It's a great place to walk a stroller or let kids play on the small playground after exploring. They also offer a fun scavenger hunt for the kids on their website!
More Insider Tips: Ponte Vedra Library is great for story time and Palencia Pirate Park is a must (in St. Augustine but close by and noteworthy).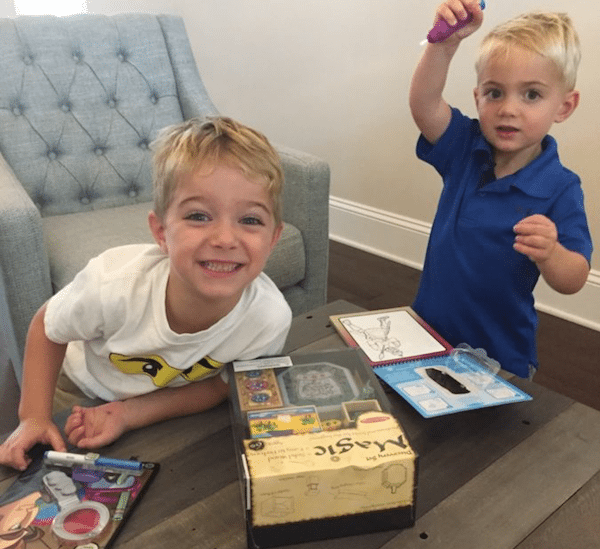 Shop 'Til You Drop
The local boutiques and outdoor shopping areas are popular amongst Ponte Vedra residents.
Shop For Your Home: My favorite home furnishings store is just a few minutes drive outside of Nocatee — Donna Mancini Interiors and Flooring. Donna and her staff offer individual and specialty consultations for your home as well as provide a great selection of furniture and decor.
Shop For Yourself: Sometimes a mom just needs a little something for herself, right? Consider Miriam's Jewelry, with their second location in Ponte Vedra Beach. Miriam's offers beautiful jewelry selections that are just right for any occasion, as well as a few estate-type pieces that are unique finds.
Shop For Your Kids: My kids love to shop at 2 Teach, a local store with wonderful resources for people beyond teachers and educators. They carry the newest Melissa & Doug products as well as many other educational toys that my boys love.
Support Local For Your Gift Giving: Social Grade is a wonderful, locally-owned gift shop just outside of Nocatee. Many of their in-stock options can be personalized for great gift options, and they also have unique and adorable home décor.
Shop All Day: Jax Moms Blog loves Sawgrass Village, the new "town square" of Ponte Vedra. Get all your shopping done in this brand new shopping center with unique boutiques, galleries, and more. Our faves include Scout & Molly and Lemon Twist.

Health & Wellness
From its iconic spa to several fabulous workout facilities, PV and Nocatee are great spots to get your health and wellness fix.
A Good Workout (Inside and Out): One of my family's favorite places to get in a great workout is Trinity Fitness. Besides offering a challenging and rewarding metabolic conditioning-type workout, they also provide a community who prays for each other. It's a wonderful organization (and there are two other locations in Jacksonville).
Wellness Through Chiropractic Practices: Ponte Vedra Wellness Center, a local chiropractic practice with two locations throughout Ponte Vedra, offers several services that are fantastic for mom. From massages to nutritional counseling, Ponte Vedra Wellness helps you focus on full-cycle wellness.
Spa Day: This wouldn't be a proper Ponte Vedra post if we didn't mention The Spa at Ponte Vedra, perfect for a little alone time or a girls' day out. Complete with a private outdoor pool, spend the afternoon getting pampered at the best spa in Jacksonville.
More Insider Tips: Jax Moms Blog loves Orangetheory Fitness and Titan Up Fitness, two newer additions to the Ponte Vedra area. Pure Barre is another great workout in PV. Looking for amazing child care while you workout? Check out the Ponte Vedra YMCA.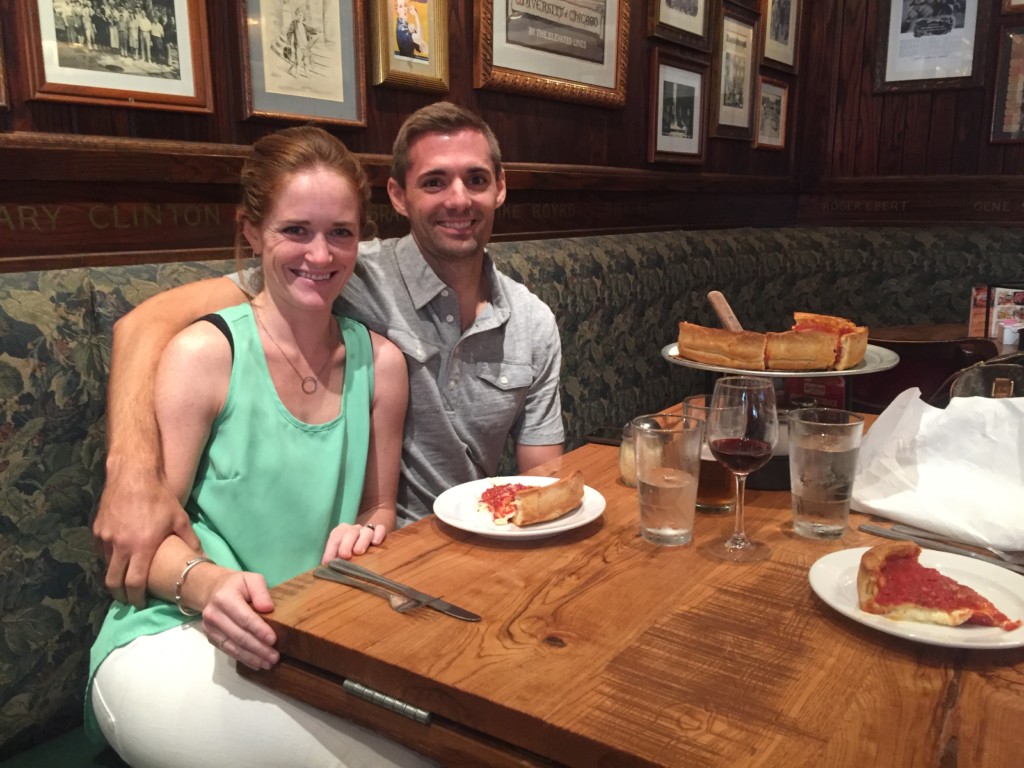 Hidden Gems
From a regional airport to a few cultural favorites, there are some under-the-radar spots in PV and Nocatee that you simply cannot miss!
Easy Way To Fly: It isn't technically Ponte Vedra, but just 10 minutes south is St. Augustine Regional Airport which offers seasonal service to big cities through Frontier Airlines. My husband and I flew out of St. Augustine Regional Airport not long ago to visit Chicago and it was so easy logistically.
Get Into Nature: We have heard so many great things about Guana Tolomato Matanazas National Estuarine Research Reserve. While our family has yet to visit GTM, it is a hidden gem in our area and is definitely on our local travel list. You can learn so much more about the wildlife in the Ponte Vedra area at their Environmental Education Center which offers exhibits and working laboratories.
Get Inspired: Be sure to check out the Cultural Center of Ponte Vedra for art exhibits, programs, classes, and our favorite art camps.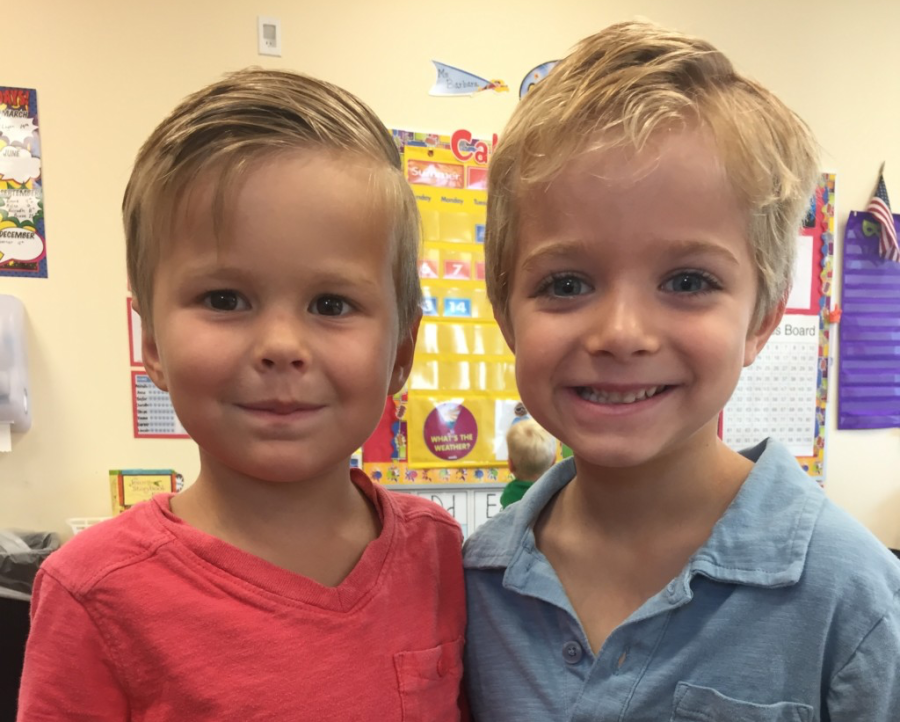 Childcare & Education
St. John's County is well known for its top-performing schools, and the schools and childcare options in PV and Nocatee definitely don't disappoint.
Great Preschool Options: We love Promisetown Preschool at Nocatee, the second of two locations of Ponte Vedra Presbyterian Church in the area. The preschool offers a wonderful, loving environment in addition to awesome enrichment programs such as Spanish and cooking. Although it is located about 15 minutes outside of Nocatee, we also absolutely adored the year that our oldest son spent at Sharing Tree Preschool. This impressive school, which operates through Christ's Church just outside of the Bayard area, has been around for decades.
More Insider Tips: Goddard School in Ponte Vedra Beach also comes highly recommended. Check out the Facebook Live Jax Moms Blog did with the Director.
What other hidden gems or fun spots do you recommend in Ponte Vedra?
Check out our other Live Like a Local posts, featuring hidden gems and hot spots throughout Jacksonville and the surrounding area.