The McKenzie Noelle Wilson Foundation has a track record for bringing impact locally and globally. One way they do this is through the annual McKenzie's Run right here in Jacksonville. This year marks the 10th anniversary of the race and the Foundation is celebrating with a brand new mission.
The 10th annual McKenzie's Run will take place on November 23, 2019, at TIAA Bank Field. To celebrate the milestone, The Foundation has announced a new partnership with the Boys & Girls Club of Northeast Florida, and all runners will get the chance to support the clubs through their registration. 
The Foundation and the Boys & Girls Clubs of Northeast Florida recently merged to become the McKenzie Wilson Boys & Girls Club. These Clubs offer free after-school mentoring and tutoring programs to over 400 students living in two local communities. With a McKenzie's Run registration you will help provide academic tutoring, mentoring, job readiness and skill-building programs to at-risk youth.  
To make a difference in these boys and girls lives you can sign up for either the 1-mile fun run or 5K. Both options are family-friendly with wheelchairs and strollers welcome. They are also very affordable. At just $10 the 1-mile fun is a great way to involve the entire family. If you think your crew would prefer to run a little longer, choose the 5K and sign up as a team during checkout. Type "Jacksonville Mom" and you'll pay just $15. The 1-mile fun run begins at 9:30 a.m. with the 5K hitting the pavement at 10 a.m. Whichever race you choose make sure you arrive at TIAA Bank Field for the start. The McKenzie's Run has promised a can't miss opening ceremony in honor of the special anniversary.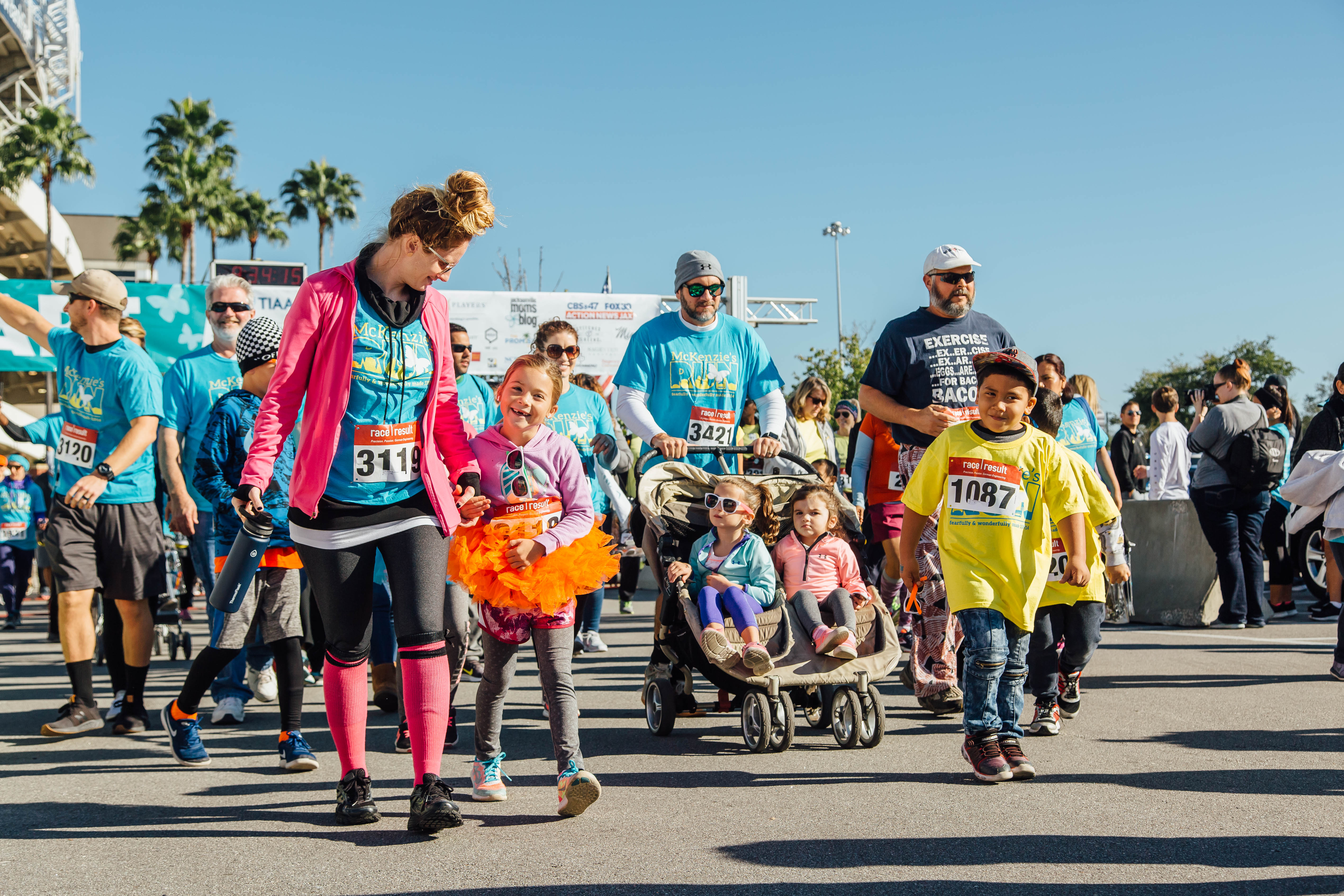 The course runs from Gator Bowl Blvd. to the corner of Bay and Newnan then turns north heading to Duval Street heading back to TIAA Bank Field. Participants will finish inside the stadium and get a chance to see themselves cross the finish line on TIAA Bank Field's massive video screens. 
After the run head to the Runners Village for more family-friendly fun including face painting, food, inflatables and more. The Church of Eleven 22 will keep things entertaining with music and Jaxson de Ville and ROAR Cheerleaders will be around for photo opportunities. Other local non-profits making an impact in our community and beyond will offer activities, giveaways, and merchandise. This is where you can purchase McKenzie's Run GEAR and those adorable Liv-N-Grace bracelets.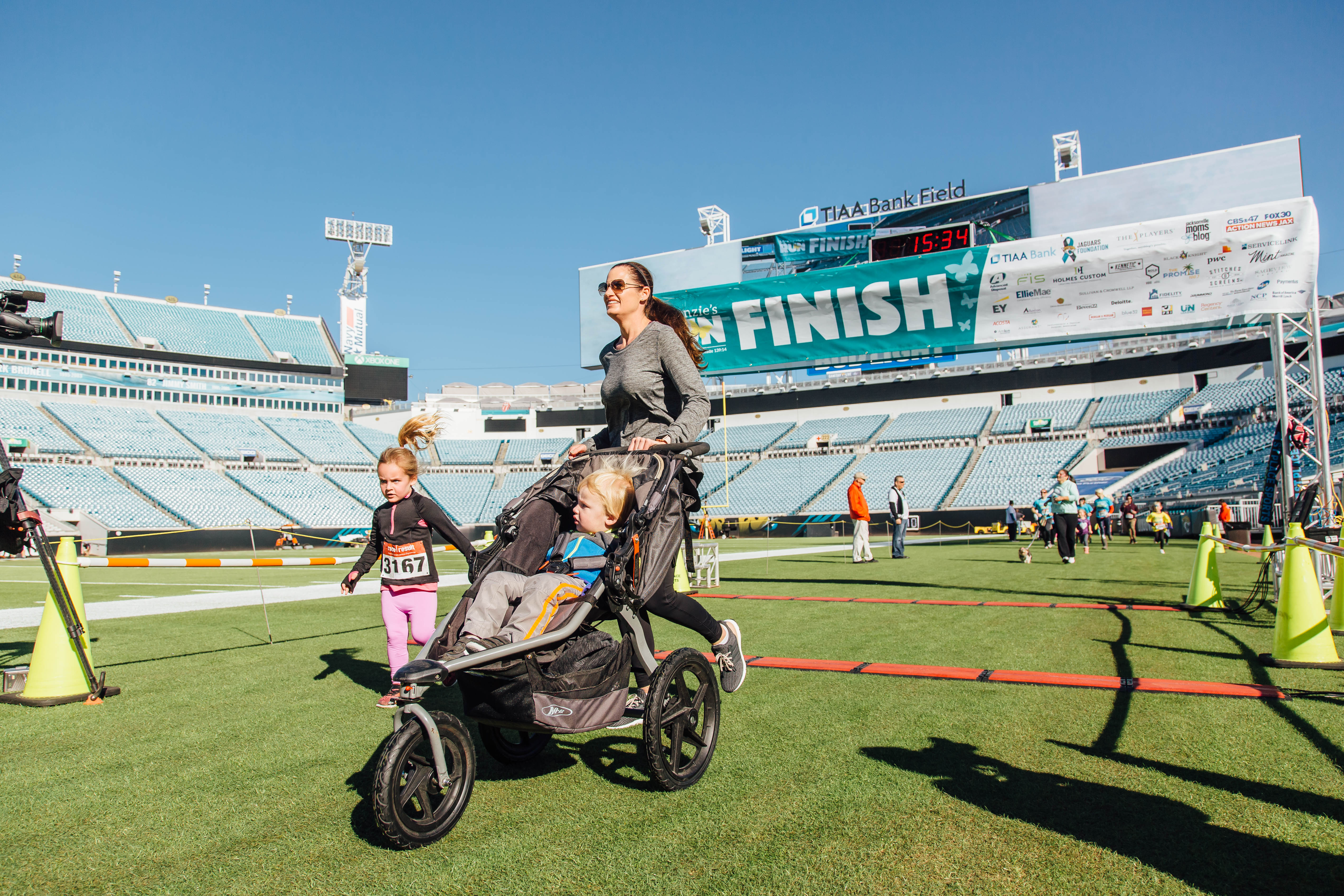 McKenzie's Run is one of my favorite runs of the year. You can feel McKenzie's love and it's a beautiful way for Jacksonville to be together and provide hope for so many. I hope you'll join me in this year's race.