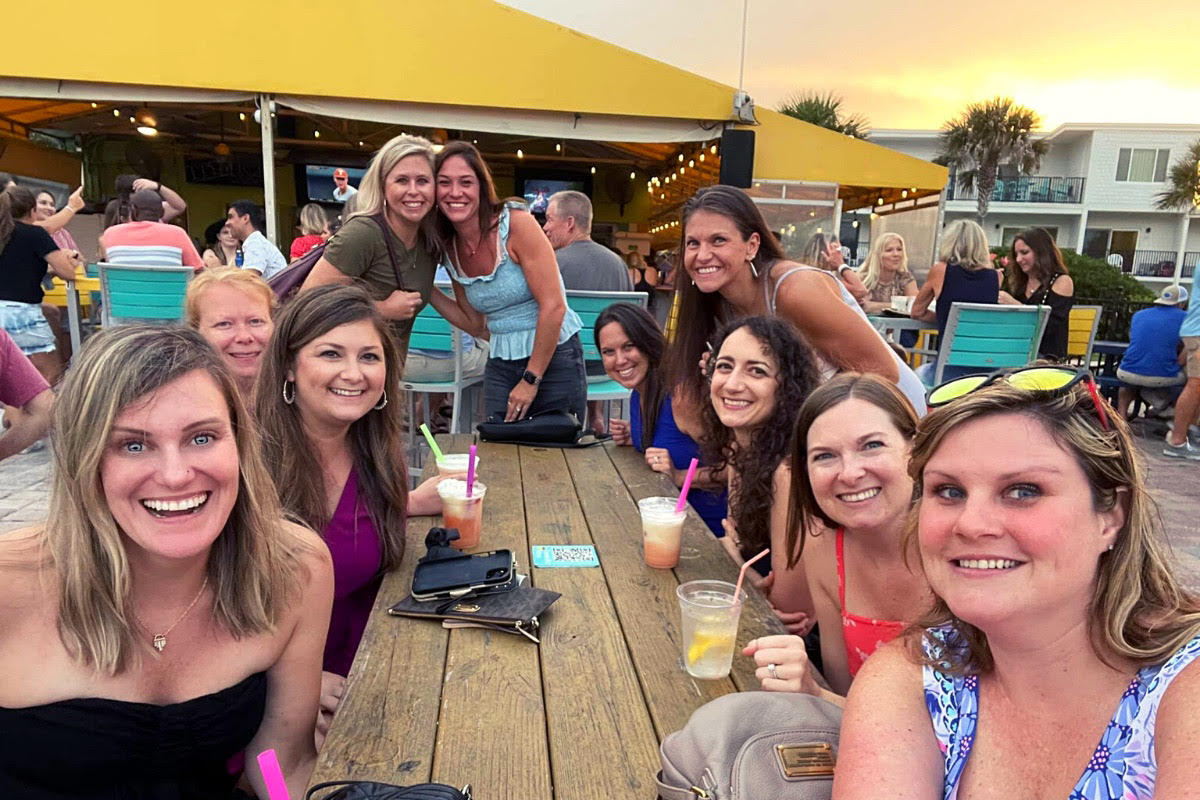 There is something to be said for the feeling of just going out with your girlfriends, no kids, and doing things that are just fun. It's especially meaningful when you have two kids running in different directions every time you try to have a playdate with someone. A mom just needs to finish her food without someone crying and finish a conversation without being interrupted, right? Enter the much-needed moms' night out.
I've had the pleasure this past year of serving as the Activities Coordinator for the Intracoastal MOMS Club, which, in addition to kids' activities, means I planned at least one moms' night out a month. This list, which is by no means an exhaustive list of all that Jacksonville has to offer, are some of our favorite places. They offered a fun atmosphere, great activities, and were awesome to work with for a big group. So, grab your friends and start planning!
Jacksonville Beach
Of course, the beach itself is a great time to chill with friends, but it's also a great place for our favorite trivia night at Flask and Cannon/V Pizza. Their Tuesday trivia from the '80s, '90s, and 2000s pop culture is fun to play and answer, especially paired with V Pizza's great wings and pizza.
Still Jax Beach but not quite at the beach, Mind Bender Escape Rooms was challenging but also a great time for the winning team. Know your crowd though — if the idea of solving puzzles for an hour doesn't make your heart sing, pass on the escape room and meet up at TacoLu or Engine15 right next door.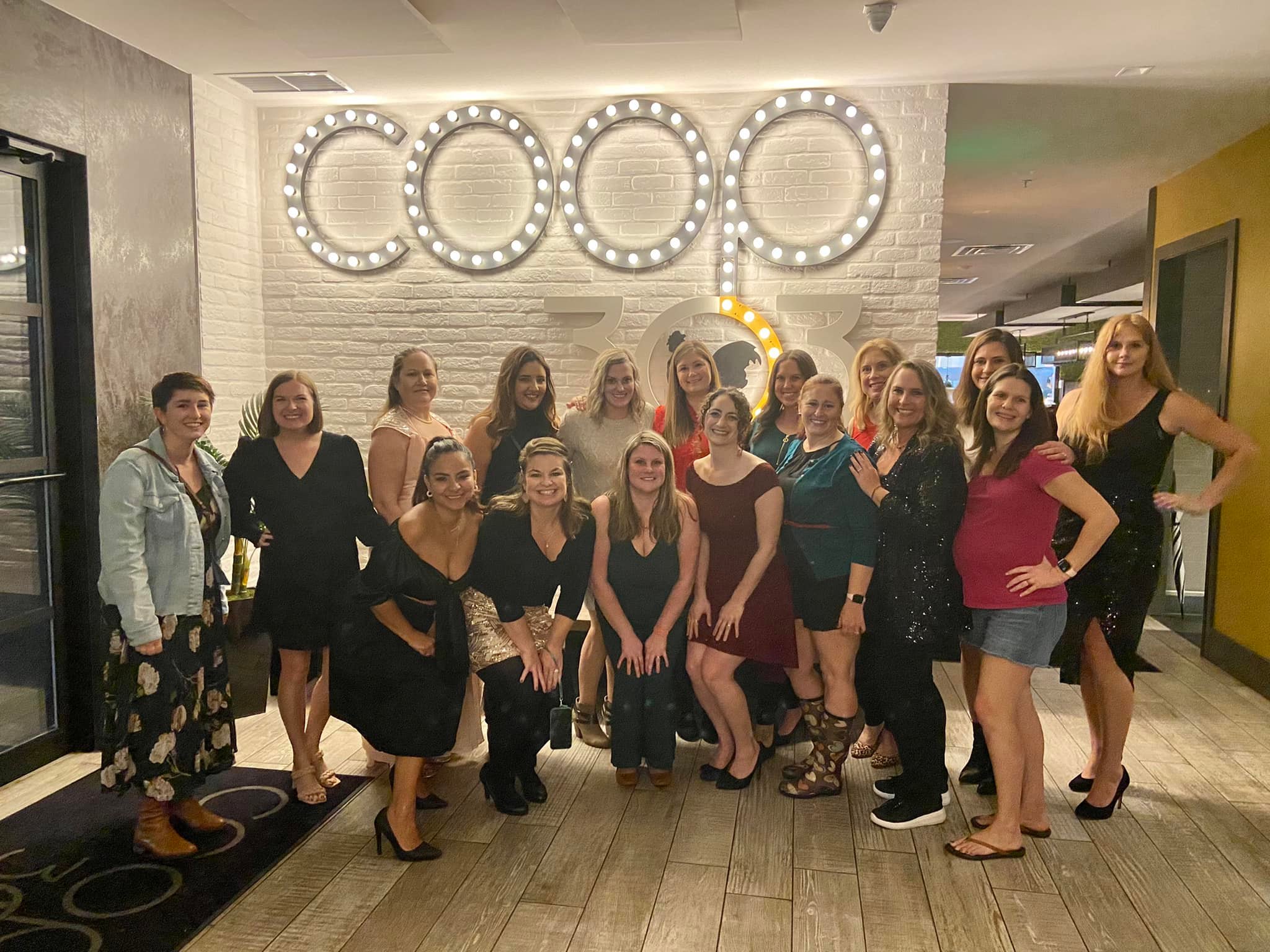 Atlantic Beach / Neptune Beach
I love to pair an activity and a meal for our nights out. With that in mind, absolutely check out The Candle Garden, right near the Beaches Town Center. A locally owned business that sells plants and candles, they offer pop-in sip-and-pour candle sessions, where you can sip a cocktail and pour your own candle, or for groups of four or more, you can plan your own private session.
From there, the Beaches Town Center has so many amazing restaurants. Our group's favorites were Coop 303, which has a rooftop and also hosted our group of 15 in a semi-private room with no problems, Hawkers for their creative cocktails and delicious small plates, North Beach Fish Camp, and Flying Iguana.
If you are still feeling spunky, stroll down to the Lemon Bar by the beach for some great tropical drinks and oceanfront views.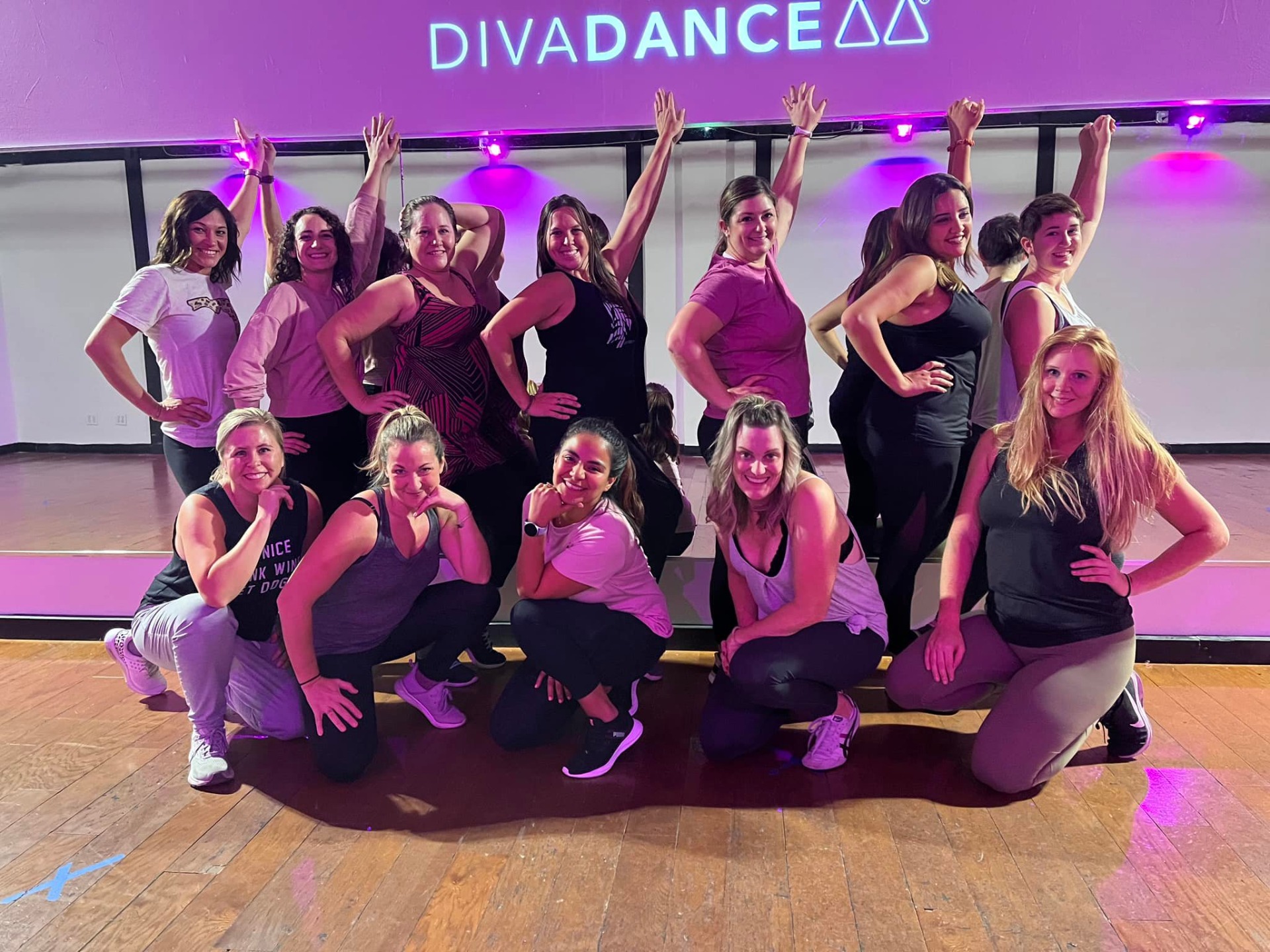 Southside
Southside is home to DivaDance Jacksonville, where you can dance your heart out to expertly choreographed routines that are accessible to beginners but also bring out your inner diva! You can book a private class or check out their schedule for drop-in classes — they can also come to you if you're looking to liven up a pool party with a choreographed routine! Our group loved it so much we're going back again this spring.
If there is a hidden gem of a restaurant near Phillips Highway we're missing, let us know! Our moms go to Miller's Ale House, which actually went above and beyond to accommodate our group of 15 with no reservations on a Friday night.
St. Johns Town Center
The St. Johns Town Center is great for a central meeting spot. You can shop beforehand or just meet for dinner. I'm honestly reluctant to list what I consider to be the hidden gem of the Town Center: the most slept-on place where you can almost always get a table, has live music, serves honestly the best salsa this Southern Californian has had in Jax, and island vibes that can't be beat. If you guessed Tommy Bahama Marlin Bar, you are right! If you disagree with me, you are wrong. Their drinks are top-notch — you will feel like you're on vacation. And the food is SO good — tacos, Nashville Hot Sliders, roasted veggie bowl — you name it, it's good. You can't beat the vibes, and one time our table of 10 got a free round of drinks.
If you want to feel fancy, walk across the street to the just-opened Restoration Hardware Restaurant. This rooftop garden restaurant has sunset views, a coffee and wine bar, and a lounge. It is truly luxurious!
Our other favorite local spot here is Prati Italia. Look for their all-day happy hour specials on Wednesdays or their amazing brunch on Sundays. We've hosted happy hours, parties, and baby showers here and always had a 10/10 experience.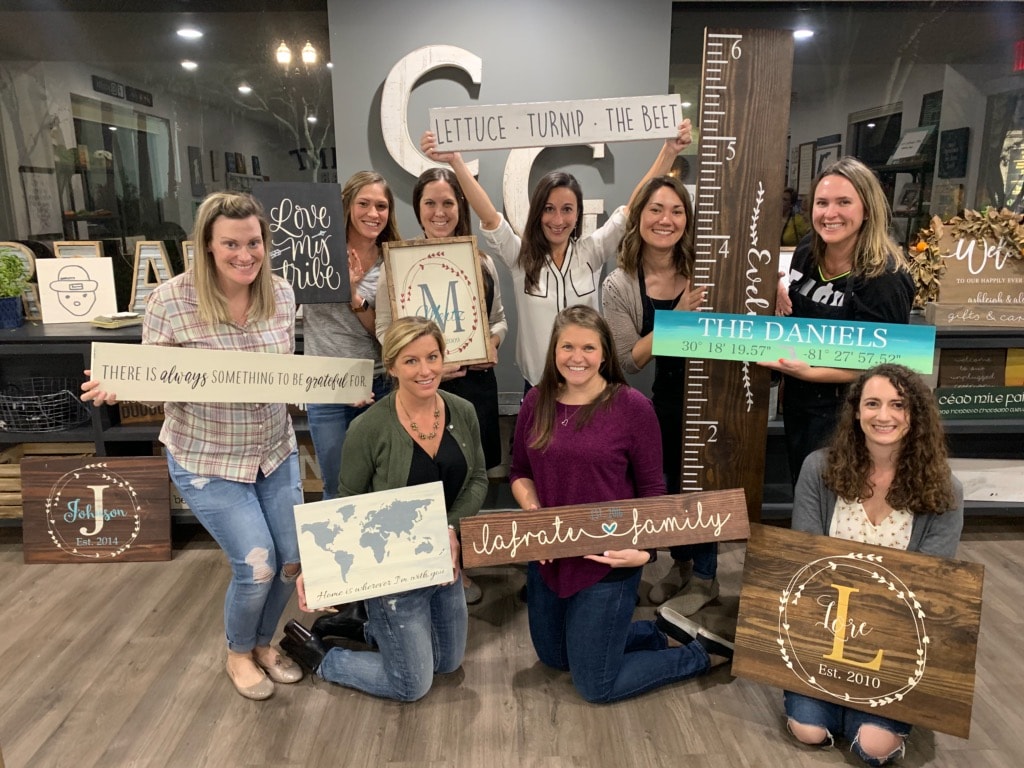 San Marco
If you're looking to do an activity and dinner, San Marco has everything. My custom wooden sign from Creative Grain's wood sign workshop is one of my favorite pieces in my home. We also loved Painting with a Twist.
And there is no shortage of dinner options in San Marco! We planned our dinner at Taverna, where they accommodated our large group as easily as they whipped up from-scratch pasta.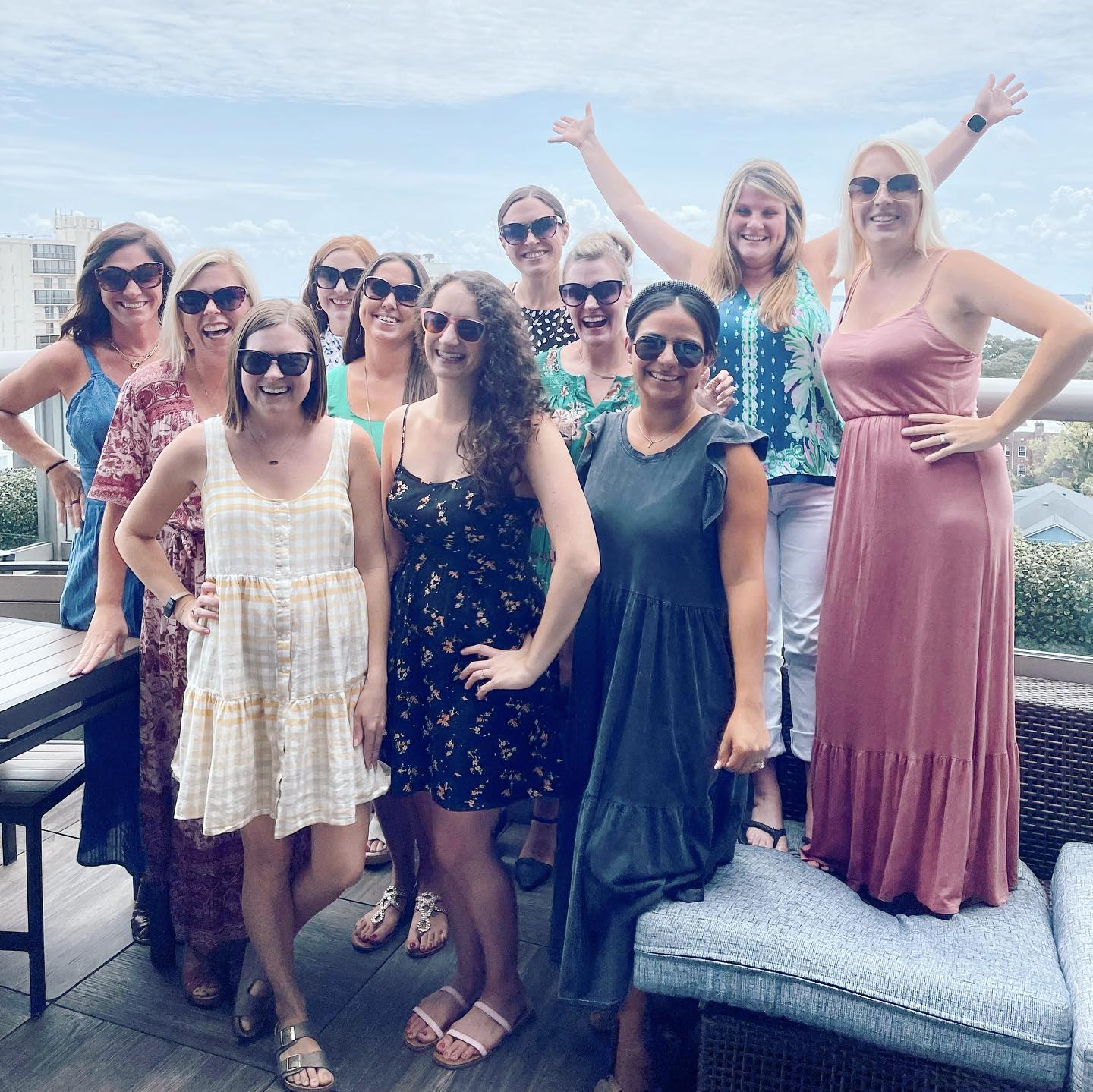 Riverside
There are so many good places to eat in Riverside and rooftops to check out, but I'm going to stick to the one we keep going back to — River and Post. They have a truly amazing weekend brunch, and their rooftop lounge offers some of the best views in Jacksonville.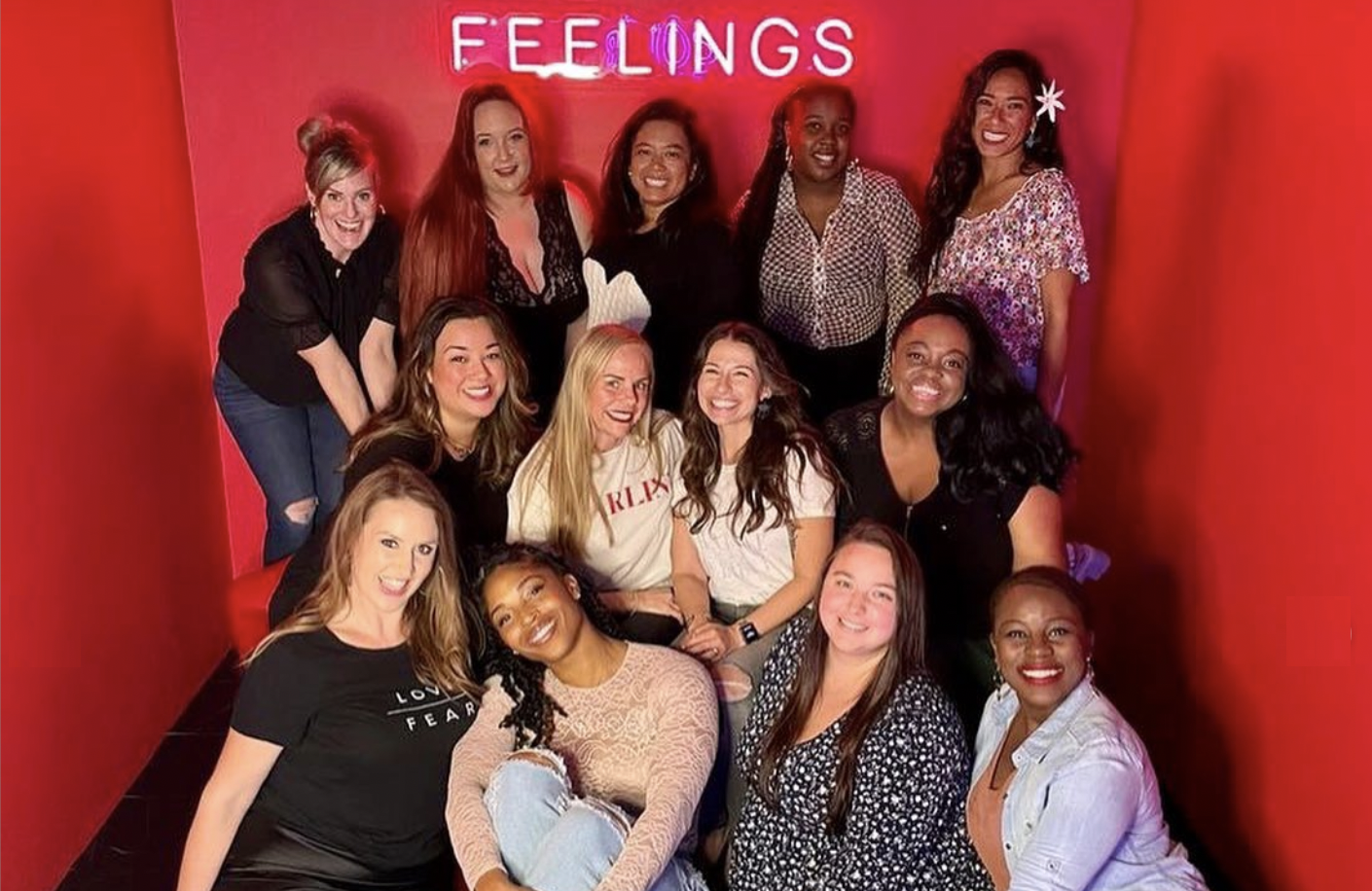 Mandarin
I did not plan this particular moms' night out, however, Jacksonville Mom as a group checked out Selfie WRLD. This interactive "selfie museum" has rooms and props for you to hang out and snap pics together. We paired this activity with a great dinner from Casa Amigos Mexican Bar and Grille.
Where do you like to go for a night out with your mom friends?