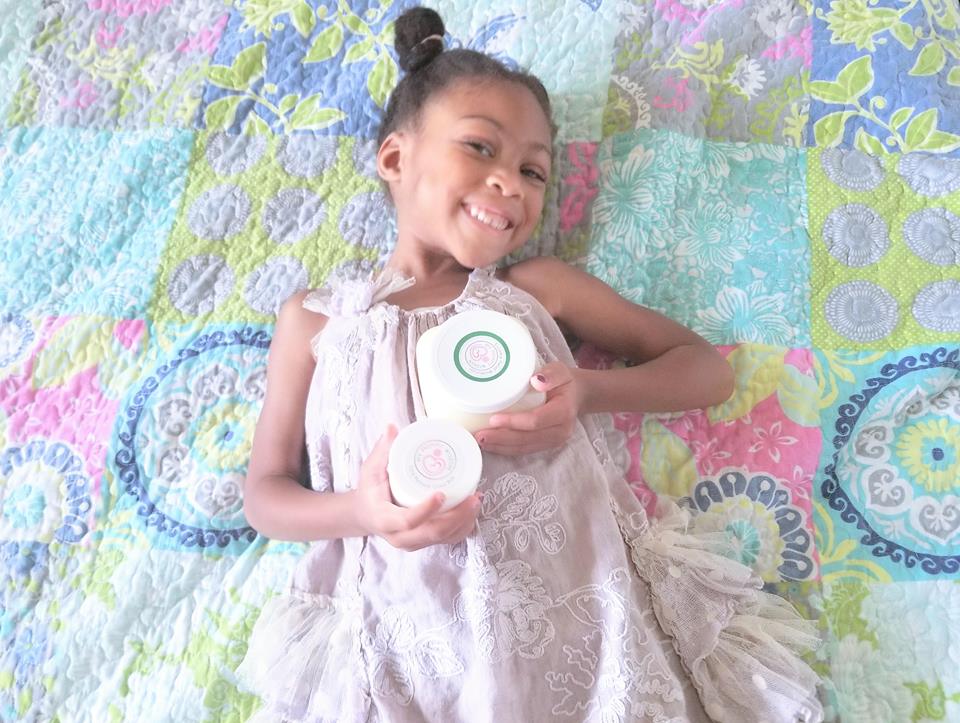 Eczema relief is here! My daughter has multiple food allergies. One side effect of her food allergies is eczema. Our family is super thankful for western medicine (hello, EpiPen), and we also highly value alternative medicine and holistic remedies.
My daughter has battled skin dryness and eczema since her first week out of the womb. To say I've tried over 30 products to clear up and heal her eczema would feel like a gross underestimate. We've tried the store-bought creams and lotions and have had our share of time using prescription steroid creams. The prescription stuff left her skin looking bleached (which we learned was a normal side effect for dark complexions), and the store-bought stuff just didn't work for my daughter the way it had always worked for my stepbrother. So, we embarked on a journey to make our own lotion. I don't know about you, but making your own natural products can be exhausting, and I'm at the mercy of my own creativity and research. When the opportunity arose to try My Mommy Wisdom's Eczema Relief Moisturizer, you better believe this tired mama jumped on it!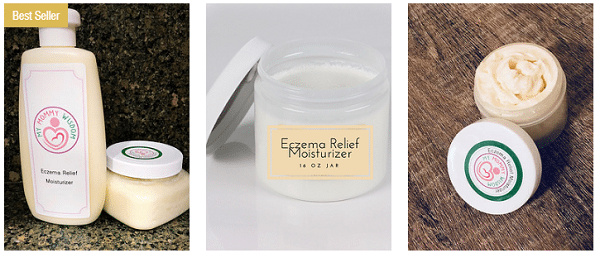 Smooth Sailing
I couldn't wait to get my package in the mail, and when it came, I tossed both of my girls into the bathtub! After smelling the moisturizer, I knew it was going to be some good stuff. The base of the moisturizer is non-greasy and is reminiscent of my favorite Shea butter cocoa butter mix. The scent is all natural and smells like geranium and/or rose essential oil (both two of my favorites). When I applied the moisturizer and I saw it melt ever so perfectly into their skin, I knew I'd found a winner.
The next morning, my children were not complaining of being itchy, and their skin didn't appear to be dry. I know the moisturizer is formulated specifically for eczema, but that didn't stop me from using it right out of the shower! I mean, who wouldn't want to smell like roses and have beautifully moisturized skin? Let's just say, I'm hooked.
If you or your child suffers from eczema, I can 100% recommend this moisturizer to you. It's natural and gentle, but most important, it's effective. This is one of the best eczema relief moisturizers I've ever tried!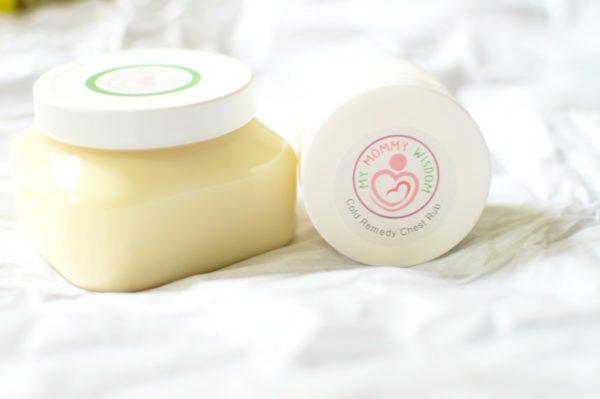 Calming the Cold
The second product we tried was the Cold Remedy Chest Rub. Now, I'm no expert here, but seasonal allergies in my home produce cold-like symptoms. The congestion over here is real when the allergies flare. After applying the chest rub, my girls were feeling and sounding less congested in just an hour. I'm so thankful I've found another natural and holistic company with amazing and effective products to serve the needs of my family. And even better, it's a local mom-owned company, right here in Jax!
JMB Exclusive Reader Offer
My Mommy Wisdom is offering an exclusive JMB discount to our readers! Simply use code JAXMOMS to receive 15% off your first order.