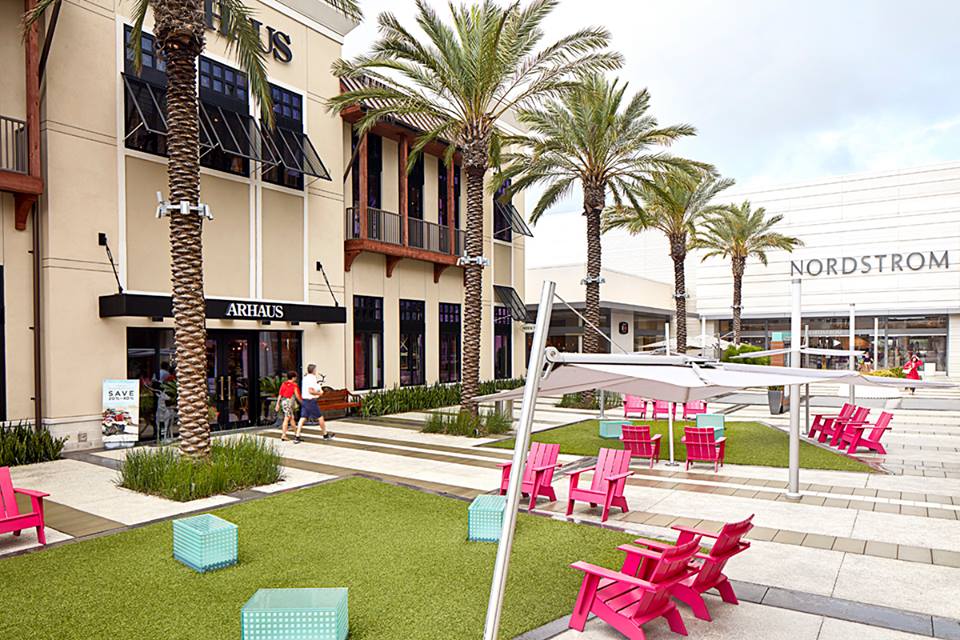 Since he was three weeks old, my son was happiest when we were out and about rather than sitting at home. Once he learned to talk, he would bring me my shoes then stand at the front door and chant, "OUT OUT OUT OUT." He got it from me — I start to get cabin fever after only a day or so in the house without breathing the fresh (or swampy, depending on the season) Florida air.
After living in Southside for a year and a half, I've discovered it's full of hidden gems both for parents who don't have the energy to drive more than 10 minutes or even for Jacksonville Beach residents who dare to make the trek beyond Kernan. There are so many delicious food options and kid-friendly places, making it easy to plan a full morning when you want to get out of the house or even just venture to one place at a time.
St. Johns Town Center
I avoided going to Town Center for a while after a disastrous visit to LOFT where my then-8-month-old let the entire store know he was deeply displeased with their Spring Collection. I've since returned for outings with fellow mom friends and realized how many great activities there are for kids. Bring your stroller!
Play Shore: You can walk over to this sea creature-themed play area, located in front of Dick's Sporting Goods. (You will pass Ebar, the Nordstrom coffee bar, should you need additional caffeine). Even the little crawlers can enjoy this area, as the surface is rubberized. We usually spend about 30 minutes to an hour here.
Turtle Pond: Right on the way to Starbucks, you will pass the turtle and koi pond in the middle of the traffic circle in front of Maggiano's. My toddler thinks this is as good as going to the zoo. I have so far managed to keep him from swimming in it.
Lunch: If you got a late start or aren't quite ready to go home, there are endless options for lunch at the Town Center. My favorite kid-friendly places are Zoe's Kitchen or Keke's Breakfast Café.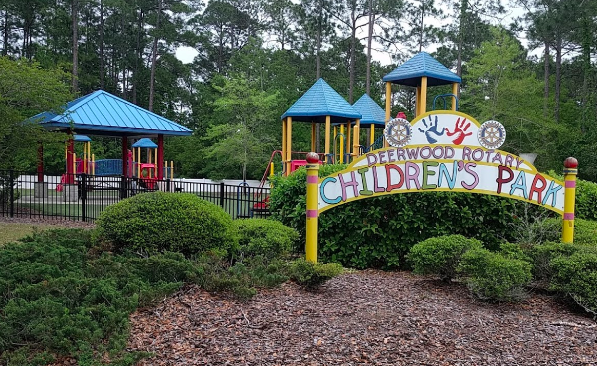 Baymeadows & 9A
This area could be known as "all the apartments on the way to IKEA" but there's actually quite a bit tucked in between complexes.
Deerwood Rotary Children's Park: This colorful park is ideal for kids under 5, while also having a bigger play structure to appeal to older kids. There are baby swings and the soft play surface is ideal for toddlers and early walkers.
Maple Street Biscuit Company: Did you know there was a Maple Street Biscuit Company right off of Baymeadows and 9A? It took me a year to realize this was so close to my house. If only I had known I was only 10 minutes away from a Squawking Goat Biscuit (fried chicken, goat cheese and pepper jelly). If you haven't checked out this Jacksonville legend, now is your chance! They feature biscuits and gravy, waffles, biscuit sandwiches, delicious coffee and lattes, and even salad, along with a great kids' menu.
Southeast Regional Library: If it's Wednesday at 11 a.m., check out the Library Story Time before heading home. Geared toward kids from birth to 5 years old, the story time features reading, singing, and movement activities.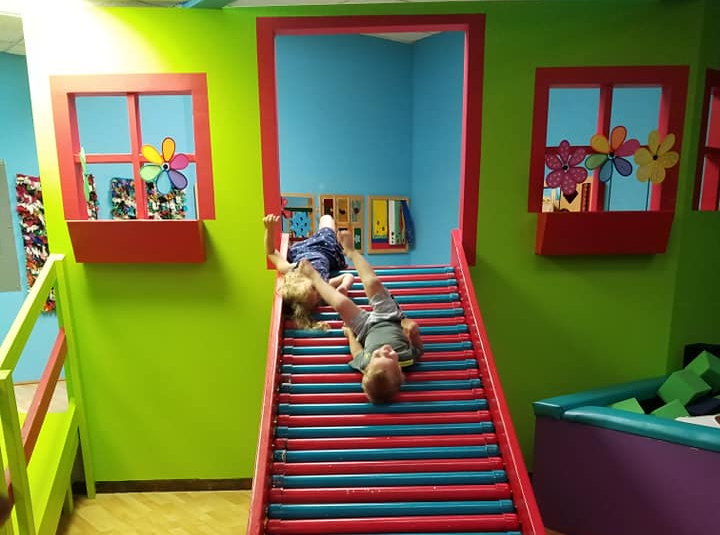 Baymeadows & I-95
The other end of Baymeadows is, to me, the definition of "hidden gems." In a sea of fast food restaurants are a few locally owned businesses that stand out.
Jax Bread Co: This locally owned bakery offers delicious pastries (Nutella and raspberry croissant, anyone?), breakfast sandwiches and lunch. I've been there many times for breakfast, but I finally went for lunch and ordered the Jerk Chicken Sandwich. "This sandwich will change your life," the baker assured me. Trust me when I say I am always 100 percent ready to have my life changed by a sandwich. Verdict: My life has been forever altered by the sweet bread, spicy chicken and sauce. I think my son's life was perhaps five percent changed, as he ate all of his chips, my chips and exactly one-quarter of his ham and cheese sandwich. We shared a chocolate croissant and I bought even more bread to take home. Would you like your life forever changed by pastries or sandwiches? Check this place out.
Sensory Towne: This indoor play center is geared toward children of all abilities and ages (as well as next door to Jax Bread Co!). There are multiple areas to play and explore, different swings and even a "chill" spa featuring comfy beanbag chairs and glowing fish. They also offer Sensory Art Classes Wednesday mornings with regular admission, as well as dance, yoga, music and more throughout the week. This is one of my son's favorite places to go and I usually have to drag him out even after two or three hours.
What other great activities have you found near Southside and St. Johns Town Center?