Every year on the sixth of May, around lunchtime, I place a heated call to my husband and say "Well… HAPPY ANNIVERSARY…." And every year on the sixth of May at lunchtime my husband responds, "What are you talking about, our anniversary is tomorrow." Every year there is a pause while I storm upstairs to dig our marriage license out of the box of important documents and every year I say "Oh. Look at that…."
I love to watch the reactions when I tell this story to acquaintances; people either feel sorry for me or awkwardly laugh. The point is that neither Jeff nor I really care what day we were married. I obviously don't care enough to remember the actual date, and Jeff does not care enough to be offended when I get it wrong EVERY YEAR. And my storming up the stairs? That's because I care more about proving Jeff wrong than our anniversary. This is our marriage. It's filled with love, but not the Facebook kind.
Our romance has never been in the neighborhood of 'normal'. What looks like love to me might not look like love to you. But for some reason, I spent a good part of our marriage trying to make it look like something it wasn't and feeling sad, depressed and downright angry that it didn't LOOK like Facebook love. I spent the first years of our marriage comparing it to others, and subsequently feeling bad about how it fell short, that I completely ignored the things that it did have.
The first year of our marriage we were living in northern Japan. Feeling lonely and isolated, I would sit at the computer and scroll through Facebook with a sense of loss—not only a loss of my 'home' but a feeling that I missed out on experiencing REAL romance. I had countless friends who were having elaborate weddings, all memorialized by talented photographers, all the photos eagerly posted on Facebook. I have two pictures from the day that 'we' became an 'us' and I hesitated posting them on Facebook because they seemed so sad in comparison. The actual day itself wasn't sad, but it certainly didn't include sparklers and place cards and 'just married' signs on vintage cars. Both pictures on Facebook, the one with the couple kissing in the backseat of their getaway car and the one with Jeff and me and the Justice of the Peace with the abnormally large head, depict love. It just looks different.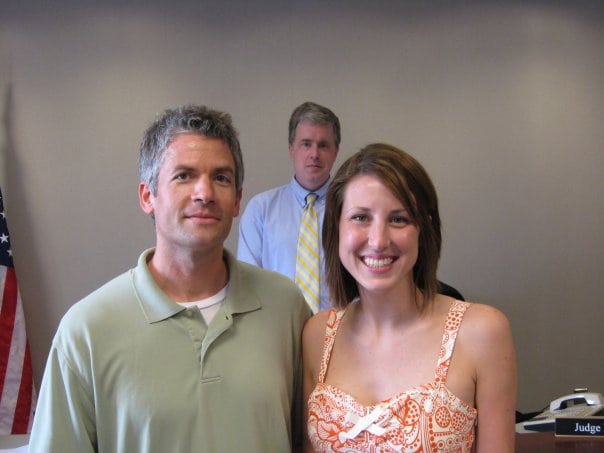 Jeff isn't romantic. He is practical; level headed. Back when Jeff and I met, I would have told you without hesitation that I WAS a romantic. And I could have given you a lengthy list of the things I needed from a significant other in the romance department to be happy. But, as it turns out, I am married to a man whose ideas of romance are completely different than the things that would have been on that list.
My list has changed, not because I have lowered my standards, but because I learned how to recognize and appreciate the way Jeff DOES show romance. But, I'll be the first to admit, when I see sweet proposal videos or touching public messages that are sugar sweet and oozing with hardcore romance, it's hard not to get a little disgruntled and jealous. What I am learning is that, while they are lovely, I don't need those grand gestures. The way my husband shows romance IS what I need. I need someone who respects me, who I can trust and who is gracious and kind. These things don't make for viral YouTube videos, but they make for a really strong marriage.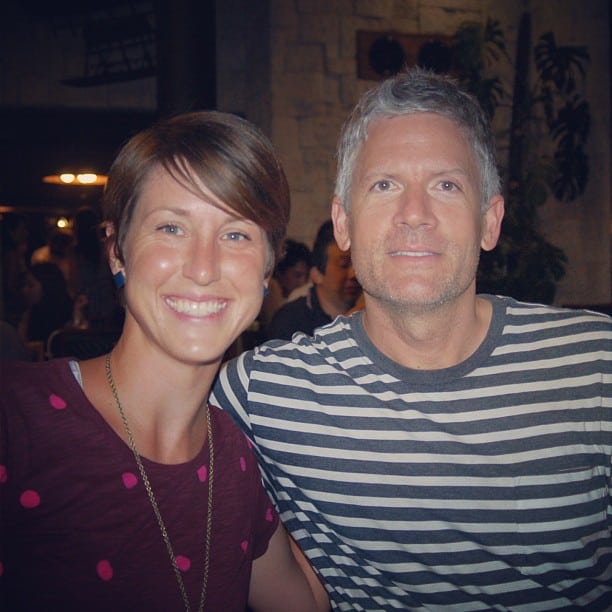 It has taken me most of my married life to realize that it will never be picture perfect. Often, the things that make us strong in our marriage are the really 'not-so-pretty' parts of life. Everyday romance—supporting my parenting decisions, his patience with letting the children help with projects around the house, overlooking the dirty dishes in the sink on the days when I'm drained, waking up five minutes before me to make coffee—this is the language of love in our family. And, at least for this season, it is exactly what I need.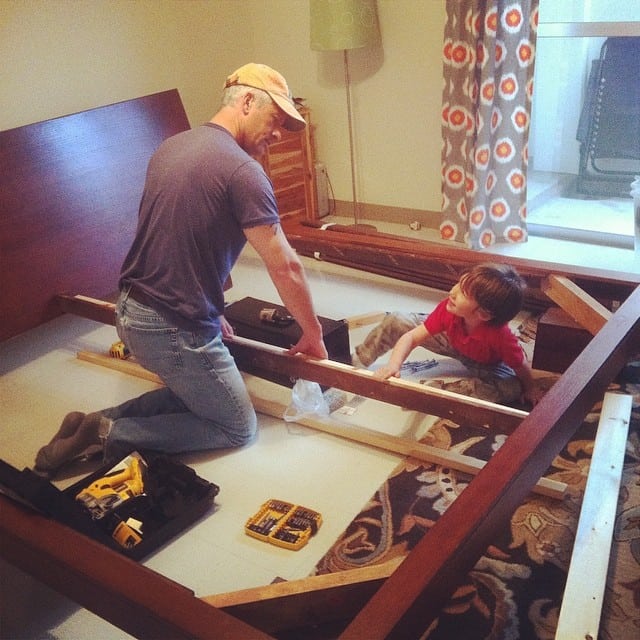 But if you ever hear of my husband planning a flash mob, lip-synching love proclamation, don't you dare stop him.