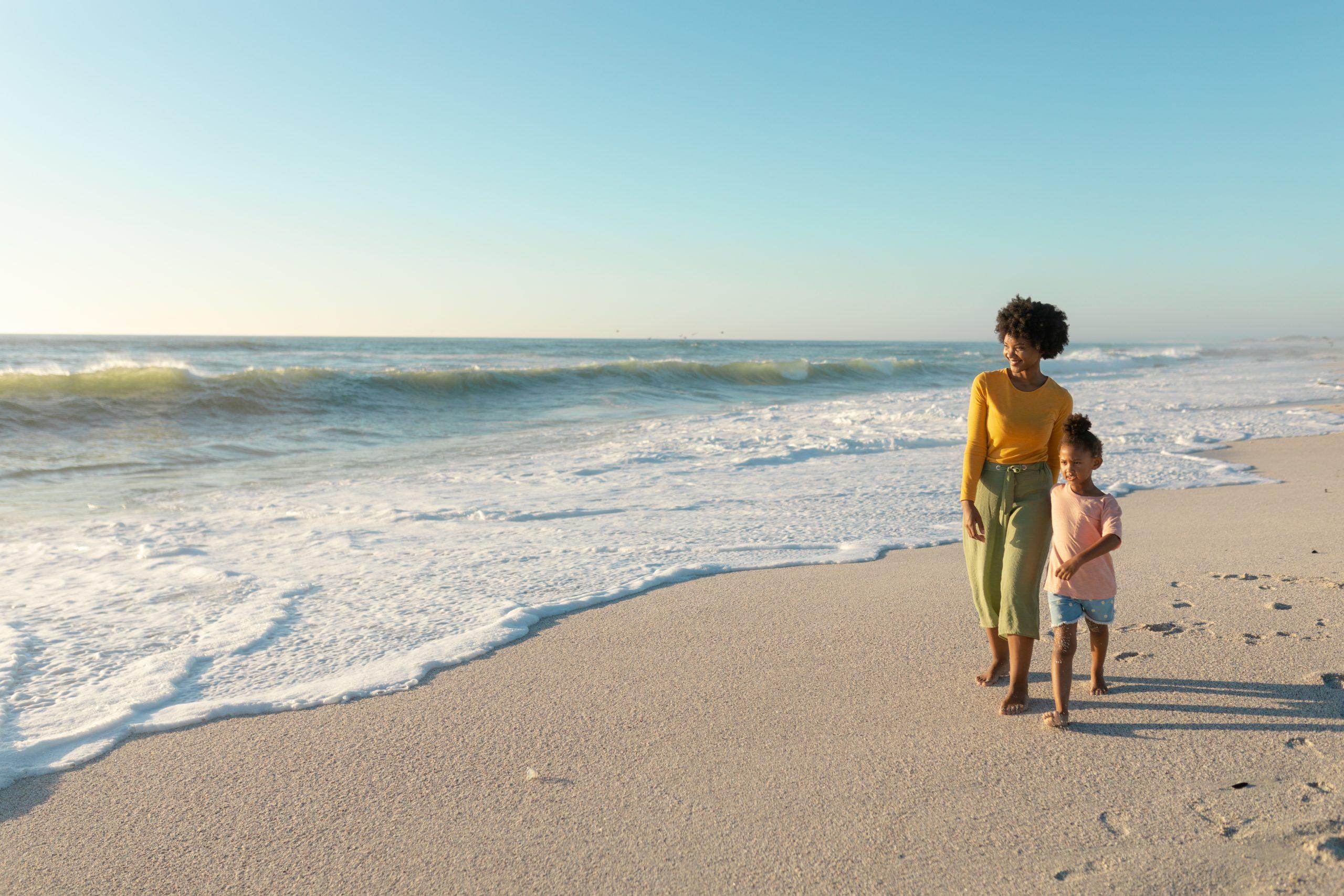 There are many random things that we may have had on our summer bucket lists.
I have always wanted to find a shark's tooth (a fossil… not a tooth inside of a living shark). So, I asked a good friend where I should go. Before I knew it, I was searching the sands of Mickler's Landing, Guana Beach, and Fort Clinch State Park.
READ: Tips for Finding Shark Teeth on the First Coast
I remember my friend saying, "Look for shiny black triangles."
I began scouring the beaches intently on a mission to find my first shark's tooth. I realized that this experience held valuable life lessons that I could share with the ambitious, gifted, creative, and high-performing kids that I work with each week.
Shark Tooth Life Lesson I: It takes practice, patience, and consistency to become an expert.
There were many days that I found no shark teeth whatsoever. I would then see people post their spectacular shark teeth finds on social media. It added to my bewilderment to discover that they had been at the same beach on the same day and at around the same time as I had been! Those folks had been hunting for years and knew exactly what they were looking for and where to find it.
Our kids may often feel like they have to be the best at everything that they do. However, we have to put in practice, patience, and consistency if we want great results.
Shark Tooth Life Lesson II: Stay focused on your goal, but don't forget to be mindful of the journey.
It was disappointing on the days when I found no shark teeth. However, one day while searching, I found the biggest conch shell I have ever seen in my entire life! I took several minutes admiring the beauty and size of this shell before moving on. On another day, I met a man who told stories about underwater divers who found megalodon teeth so big that they could barely fit in one hand! One morning, I walked with a friend and enjoyed his company while we searched for teeth.
Sometimes, our kids can get so hyper-focused on a goal that they forget to have fun. The journey to your goal can be just as incredible as the goal itself.
Shark Tooth Life Lesson III: Staying the course pays off BIG TIME!
I couldn't believe it. There it was… a beautiful specimen of a shark's tooth! A shiny, fossilized shark's tooth, and I had found it! Finding this tooth made all of the other days of frustration so worth it. And then I found another one shortly after that on the same day!
It's normal for our kids to want to give up when things don't come easily. There were so many days that I swore off shark tooth hunting because I was exhausted and discouraged. Still, I kept going, determined to make a discovery.
If we stay the course, the rewards we can experience will most likely make up for lost time.
What are your top shark tooth hunting tips?
About the Author
Erica Whitfield is a Licensed Mental Health Counselor who has a Masters in Counseling Psychology and over 10 years of experience working with children and adolescents. She is the Founder of New WindowPositive Development, LLC, a counseling practice for youth located in Jacksonville, Florida. Erica combines expressive therapies using art, music, physical movement and writing, with evidenced-based therapeutic modalities such as CBT, solution-focused and positive psychology approaches to help children and adolescents process past trauma, transition during difficult life adjustments, form healthier relationships, perform better in school and work through self-harming behaviors. She specializes in providing strengths-based counseling and has helped hundreds of youth unleash their capabilities, transform obstacles into opportunities and find healthy ways to express their energy and creativity.