Most people know that October is Breast Cancer Awareness Month: the NFL wears pink, the American Cancer Society promotes the cause, Facebook has random campaigns to get people to make their profile pictures pink, and additional Susan G Komen 5Ks and walks during the month continue to raise awareness–so I would say that it's pretty common knowledge.
But I bet most of you do not know that October is also Pregnancy and Infant Loss Awareness Month. This October 7th, I will be putting on something pink for the 52nd 7th of the month to honor my daughter, whom I lost on July 7, 2009. My life changed drastically at 2:54am that morning. I had had a healthy pregnancy, was 40 weeks pregnant on the dot, had just seen my doctor the week before, and everything looked good. Her room was ready, her closet was stocked better than her mother's, and I was so excited and ready to have my daughter! I went into labor naturally at 5:00pm on July 6th, and we took appropriate steps to get me to the hospital when it was time.
My parents, my sister and brother-in-law, and my best friend were all at the hospital with me. We were all so excited for the new chapter opening in our lives. My daughter, Sydney Caroline Murphy, was born at 2:54am and passed away at 3:55; those were the longest 61 minutes of my life.  Due to late delivery complications, there was nothing that my amazing team of doctors could do. I never heard her cry and never held her while she was alive; the neonatal doctors immediately took her so they could do their jobs. That morning rocked me and my family more than any other experience we'd ever had.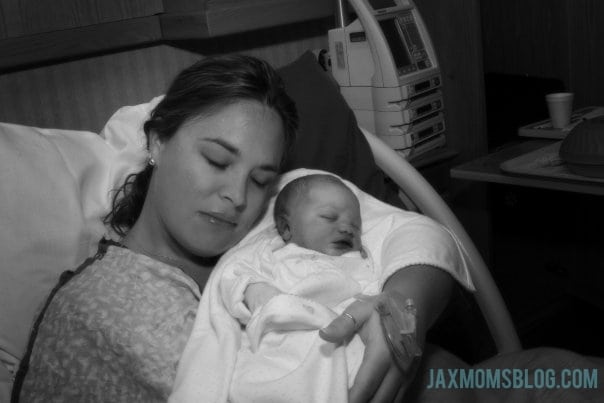 I am so blessed to be a mom–and I AM A MOM, even if I don't have a baby in my arms to prove it. One of the hardest parts about being a mom without a baby (aside from not actually having your baby) is answering the question "Do you have any kids?"  The answer to that question is a hard one–for moms like me who had children they lost, moms who have had stillborn babies, and moms who have had miscarriages. How do you answer that question? My answer is usually something like, "I have a daughter who would have been four this year, but is celebrating her heavenly fourth birthday" or, "I don't have any living children" [insert awkward silence and looks].
Today, as you honor your loss, celebrate your healthy babies, or grieve with a friend, I want to share with you what to say or do when you meet someone who has experienced the loss of a child. If you go through this, or if you know someone who does in the future, I hope this helps prepare you for the conversation. All my comments are based on the experience I had and am continuing to have (yes, even four years later). Everyone grieves differently, everyone acknowledges their loss differently, and some do not acknowledge it at all. But I hope the observations below will help you as you remember and honor all the babies who have been lost:
No one knows what to say…so saying, "I don't know what to say" doesn't really help! 🙂 Just hug the person and say, "I'm sorry."  The person sitting on the other side of the table, talking on the phone, or resting in the hospital bed knows you have no idea what else to say to them, and frankly, they don't know what to say or how to act either.
If they named their baby, say their child's name; do not avoid it. It's the most glorious name, and they love to hear it.

Do

ask what happened, rather than acting like it never happened. Asking questions won't bring up any additional emotions that we haven't already felt. We

want

to remember. We want to talk about it. Just as a new mom wants to talk about her sleepless nights and feedings, we want to talk about the nights that are sleepless because we don't have a baby.
Don't avoid calling, providing a meal, or sending a message. This loss is probably one of the hardest things that person has ever experienced. If she loses a good friend, too, because that friend doesn't know how to act, it makes the whole experience even more difficult.
Don't say, "You'll have more kids," "You can try again," or "Next time you will have a healthy baby." You don't know if that will happen again or not.  And when someone has just lost a baby, the last thing on her mind is having another one. She wants to grieve for the child she has already given birth to.
Don't tell someone who already has other children, "At least you have two other healthy kids." She knows this, but having other children does not lessen the pain she is feeling right now.
Don't tell me, "Now you have an angel watching over you"– well, thanks, but I would really rather have my child.
Don't compare the loss of a friend, parent, sibling, or pet (yes, the comparison to a losing a pet has really happened) to the loss that person has just experienced. Unless you have truly walked in her shoes and lost a child, just don't. The expected order of events isn't for a parent to bury a child; no parent should ever have to go through that. Although I do not mean to diminish the loss of a friend, a parent, or a sibling, it is simply not the same as losing a child.
Instead of asking how the person is, ask if she wants to talk; ask if she needs anything. The answer may be no, it may be "I am not ready," or she may want to tell you every detail–so be prepared for every possible answer.
Don't forget that it's not just the parents who are grieving. Grandparents, aunts and uncles, and close friends are all experiencing the loss in different ways, so ask them how they are, too.
Do respect the wishes of the grieving parent, the grandparent, the aunt or uncle. The family has gone through this experience together, and they may just need some time to grasp what has happened. If they do not want visitors, don't just stop by, thinking, "They won't mind; we have been friends for years." Sometimes, we do mind!
Don't ask when the person will be "over it." The answer to that question is never. You don't get over losing a child. You move on with your life, you heal bit by bit, but this is not something you "get over."
Every person who grieves goes through the process differently. Some people will want to talk about their experience and their child all the time and offer every detail. I am that person! I still look at clothes I think would look cute on Sydney. I celebrate her birthday every year (party hats included). I needed to do something to honor her loss–I didn't want her to be forgotten. I know people who have gotten tattoos to acknowledge their loss, folks who have volunteered on their child's birthday at a certain organization, or people who have planted trees to remember their child.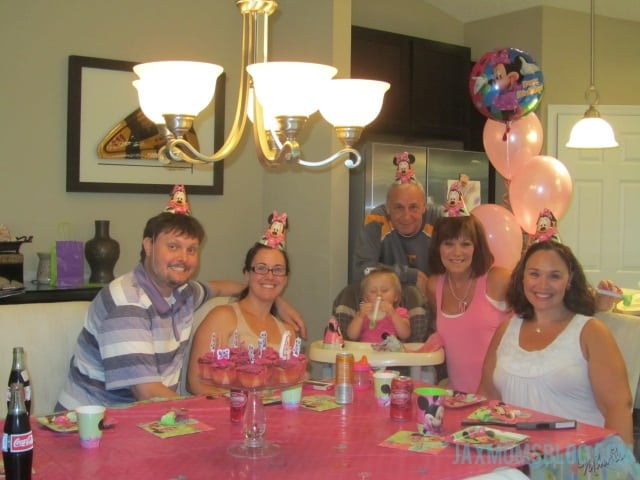 I also know people who donate items or money to a NICU every year on their child's birthday. As for me–I have become involved with The March of Dimes since I lost Sydney; that is what I chose to do. I am part of the March of Dimes "Family Team Council," I have a team for the March for Babies, and I volunteer for the organization any time I can. It honors her memory, it puts me in touch with moms and families who truly know how I feel, and it gives me a constructive outlet for my grief.
My faith and my family have helped me get through each day for the past four years. I don't cry every day anymore, but the first few weeks I did, and I discovered that it's all about taking small steps. I started simply by making sure to take a shower every day, then making an effort to leave the house every day. After that, my goals moved to things like going out into "the real world" alone for the first time, then running into people with kids without crying. Eventually, you notice you aren't crying every day or every time you see someone with a baby. Finally, a friend gets pregnant, and you feel genuinely excited for her, rather than being mad at her. This process is definitely a journey!
This October, the best thing I can tell you as you celebrate and honor moms and families who have experienced a loss is to know that it's OK to not know what to say. It's OK to cry with and for that family. It's OK to be thankful it wasn't your child, to ask questions and understand what happened so it doesn't happen to you. It's OK to feel awkward. All of the emotions you feel multiplied by 100 are what your friend is feeling. So just being there as a support and continuing to check on her through the years is the perfect way to honor her loss.
March of Dimes March for Babies hits the First Coast on April 26, 2014 9am at Everbank Field! Visit Lindsay's March for Babies page if you would like to sponsor her walk for Sydney Caroline or walk with her!
About Lindsay
A native of Hampton, Virginia, Lindsay Murphy moved to Jacksonville in the 5th grade and remained here through her high-school graduation. From 1997 to 2009, she lived in Orlando; Knoxville, Tennessee; and Washington, DC, before moving back to Jacksonville in 2009.  A graduate of The University of Tennessee with a degree in sociology and speech communication, Lindsay currently works from home for The Hackett Group, a benchmarking/consulting and research firm.