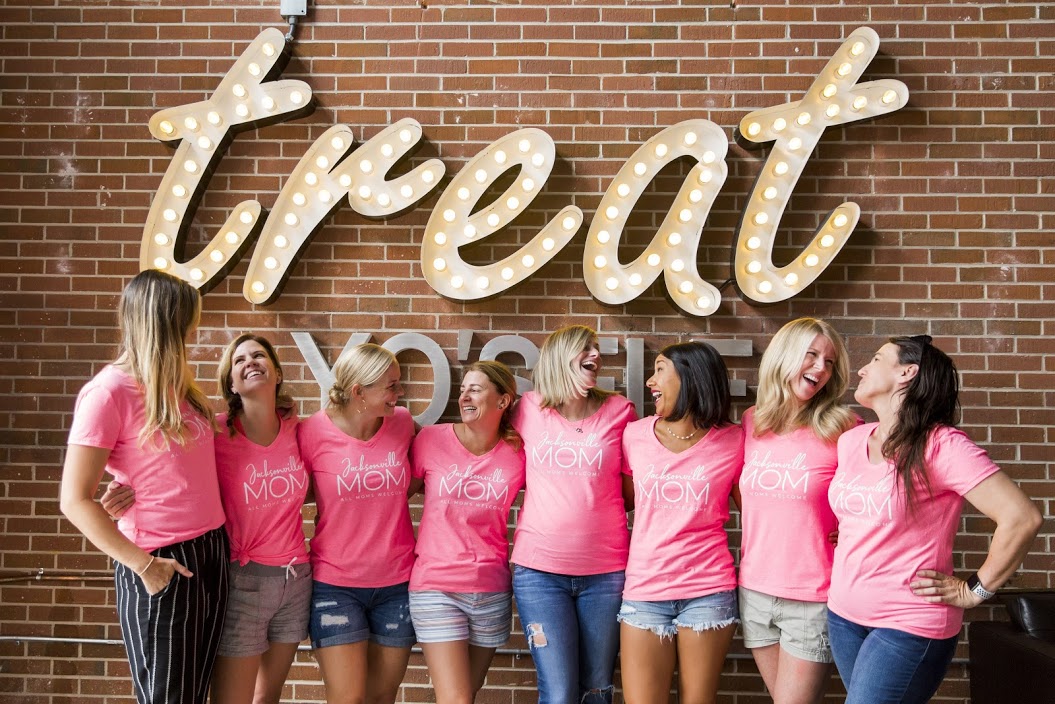 Custom shirts can be serious fashion goals when it comes to some of life's most major events — from family reunions to gender reveal parties to birthdays and bachelorettes. Chances are, you'll rock a personalized tee or tank at some point throughout adulthood, and Custom Ink is often the go-to for such custom-designed wearables and promotional products.
Last month's Jacksonville Mom rebrand meant we needed a fresh new look for our Community First Park Hop shirts this summer — which is literally right around the corner! Our 6th annual Summer Park Hop series kicks off June 20 and features free family meet-ups with fun activities for the kids, cool treats, vendors, and more.
Naturally, we couldn't stray too far from the iconic pink shirt that helps to represent our team at the parks and other events throughout Jax, but we needed something fresh with our updated logo that meshed well with our brand's new look and feel.
We have worked with Custom Ink numerous times over the past few years and turned to them once again for their simple-to-use design lab, lightning-fast turnaround, and excellent customer service. As usual, creating and ordering our new shirts did not disappoint with their ease of use and endless design and color options. We were easily able to upload our logo and Park Hop design, altering the size and shade to see what it looked like on a variety of styles and fabric colors. We finally settled on these true-to-size women's V-neck shirts. Not feeling creative or wanting to keep your order super easy? Custom Ink also offers several ready-made artwork and designs that you can customize to suit your personalization needs, in addition to tons of popular apparel brands in a range of prices like Hanes, Nike, Adidas, and American Apparel.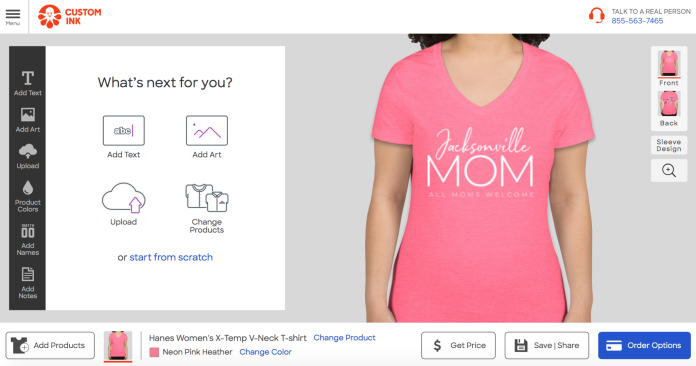 Our staffers couldn't get enough of their new duds, and it was the perfect excuse to meet for a mama meetup at Mini Bar — because new clothes, delicious coffee, and all the donuts? Yes, please!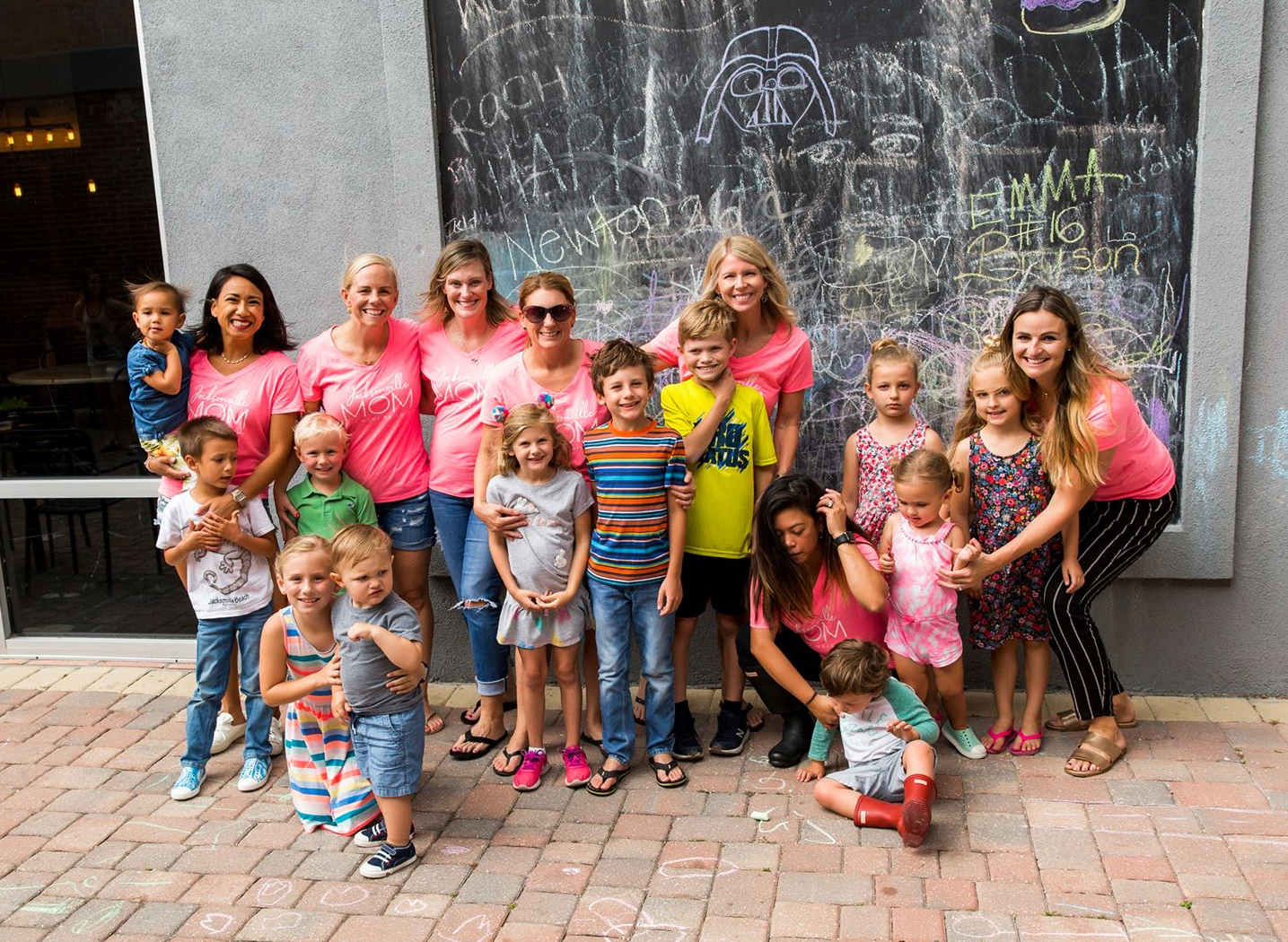 Some of you might also recall a couple of fundraisers we held featuring some super-soft tank tops. Our #jaxmomlife Florida tanks were a huge hit last year with proceeds benefiting the Women's Center of Jacksonville — we raised over $500 to aid in support, education, and advocacy for survivors of sexual assault. And our "Strong as a Mother" tanks benefited Hubbard House, a local nonprofit that aids victims of domestic violence. (And FYI, the Bella Flowy Racerback makes for the best workout tank — just sayin'. So incredibly soft and very true to size!) Need to create and design a shirt for a PTA fundraiser or group run event? Look no further, Custom Ink will even ship orders directly and send the profit to the organization of your choosing, which makes fundraising seriously a cinch.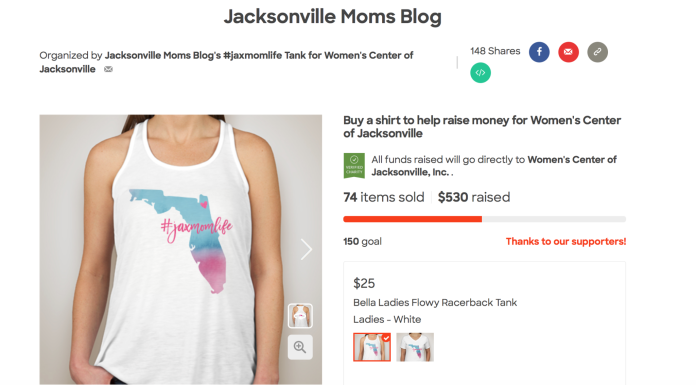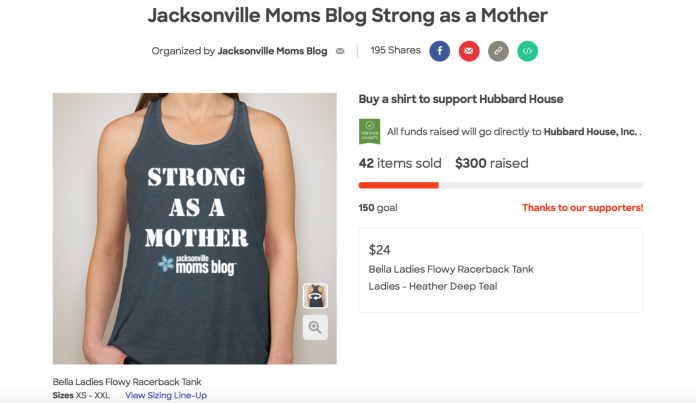 In addition to fundraisers, Custom Ink makes it seamless to place large group orders so you don't have to worry about the hassle of collecting money from everyone — because as moms, who has time for that? (Ain't nobody, that's who.)
Business owners and brides-to-be in need of party favors are also in luck — along with T-shirts and tanks, there is a massive range of promotional products available to order. Ink pens, baseball hats, koozies, tote bags, Tervis cups, you name it (seriously), not to mention fonts and artwork galore to jazz it all up.
So what are you waiting for? Turn to Custom Ink for your next personalized order — trust us when we say you'll love the range of high-quality products, customizable design options, and beyond amazing customer service.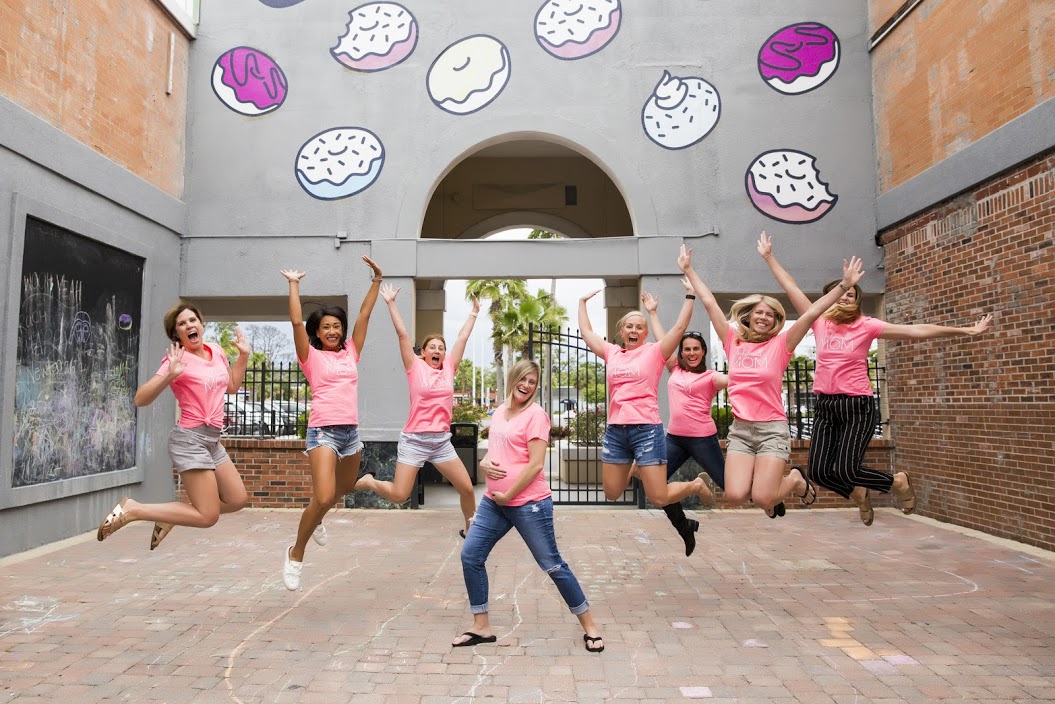 Special Offer for Jacksonville Mom Readers
From T-shirts to promotional products, click here to save 10% on your next Custom Ink order of $100 or more! Six-piece minimum order.
What should our next shirt/tank design or fundraiser be? Comment with your suggestions and we just might make it happen!