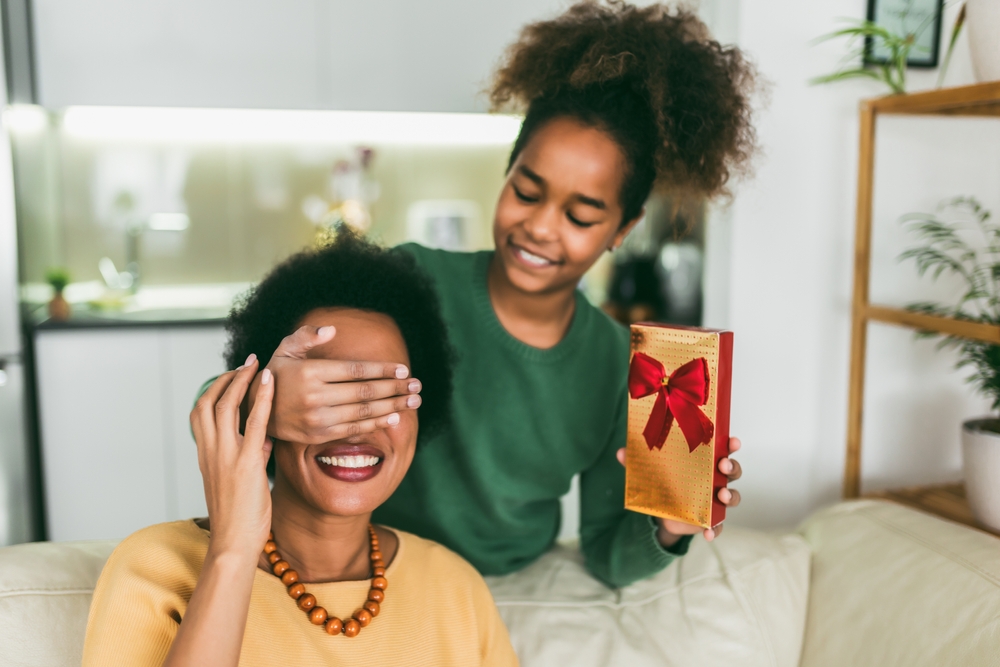 As an adult, I was never one to look forward to lavish gifts or plans on holidays. I love it for others, but it's just not my thing. As I have gotten more seasoned in both life, wifehood, and parenthood, this has only increased. My poor husband is always asking me for gift ideas, and my top two responses are always alone time and sleep.
While those two things will always be at the top of the list for this girl whose love language is "acts of service," my husband appreciates something a little more tangible. I created a list of gift ideas for the no-frills mom who needs a little help in making life a touch easier.
Professional organizers! Is this a thing?! Yes, and it is a game-changer. I had a goal of decluttering a room a month. I started in the pantry, and it took me a couple of hours a day for a week. It was miserable. Although I was happy with the result, it didn't last long, and it was not something I wanted to take on again. I hired a professional organizer as a Christmas gift to myself and could not believe I have never done that before. They were able to organize and set up systems to help ensure that when it was finished, we would be able to maintain it. Two great local home organization options are NEATJax and The Untangled Home.
An in-home massage. I don't know about you, but I can never find the time to be consistent with the pampering part of self-care. My time is stretched thin as is, so at times a spa day just feels frivolous and irresponsible. Hiring a traveling masseuse or mobile massage therapist felt like the perfect balance because they could come after I put the kids to sleep for the night. The flexibility to put it in your schedule without the travel is a win-win. It also is usually less expensive than going to a spa. (This also applies to traveling manicurists, as well.)
Three months with a personal trainer or nutritionist. If you have some health goals that you are pursuing, a 3-month payment to a personal trainer or nutritionist is an amazing gift of support. (Check out our Guide to Fitness and Health in Jacksonville for ideas!) Sometimes it takes a little extra expertise and accountability to take it to the next level. (Partners, if you happen to be reading this, do not book this if this is not a goal for your wife. Go with the massage. Trust me.)
A meal prep service. The dreaded "What's for dinner?" question that pushes marriages to the limit can be solved by investing in a meal prep service such as The Freshly Forked. So much of the burden of cooking is figuring out what to cook and getting the groceries. You are already exhausted and, for me, scatterbrained before even beginning to prep and cook. There are so many options for individual and family meals. Utilizing a service like this ends up being a huge time and marriage saver.
READ: Stay Out of the Kitchen: Our Favorite Meal Prep Businesses in Jax
Alone time for Mom. Finally, have your partner commit to a few hours a week where they plan an outing and take the kids. Mom gets a little kid-free time to either knock out her to-do list or sit in silence before 11 p.m. Plus, your partner will get cool points with both kids and you for this one.
What's at the top of your wish list?