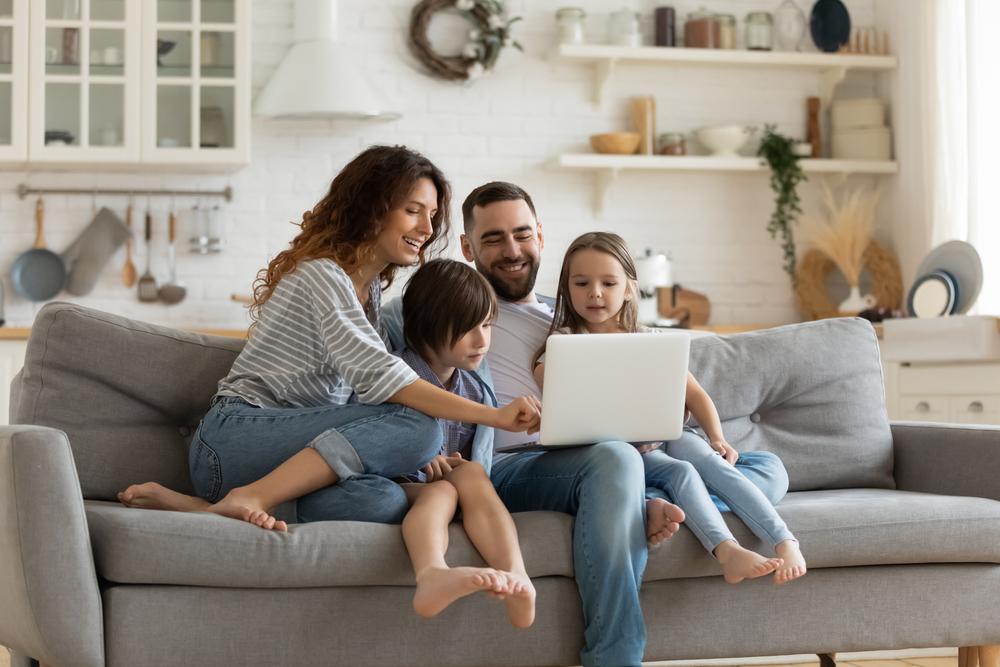 If you can get through the traffic on the ride home, homework tantrums, screaming, dinner mess, making lunches, cleaning out backpacks, bath and teeth brushing, and finally get to snuggle time, that's the reward for tired mamas everywhere at the end of the day.
We read constantly to our children and encourage them to read constantly, too, taking them to Chamblain's when our shelves get too full (or we've exhausted every book we've got). But sometimes, you just need some help during those crazy weeks. We've been doing a lot of Storyline Online lately with our 7-year-old twins. They get coveted (quality) screen time and get to hear some great stories. I get to close my eyes, hold the twins instead of holding a book, and listen to Christian Slater. I highly recommend it for those nights when chaos reigns and you can't do one.more.thing but just cuddle with them.
READ: Yes, I Still Read to ALL My Kids Every Night
Storyline Online is the SAG-AFTRA Foundation's Daytime Emmy®-nominated and award-winning children's literacy website. It streams videos featuring actors reading children's books alongside animated illustrations. Readers include Chris Pine, Kevin Costner, Wanda Sykes, Lea Michele, Jennifer Garner, Betty White, and many more; some actors you've heard of, some maybe you haven't depending on how old you are and what movies and TV you watch.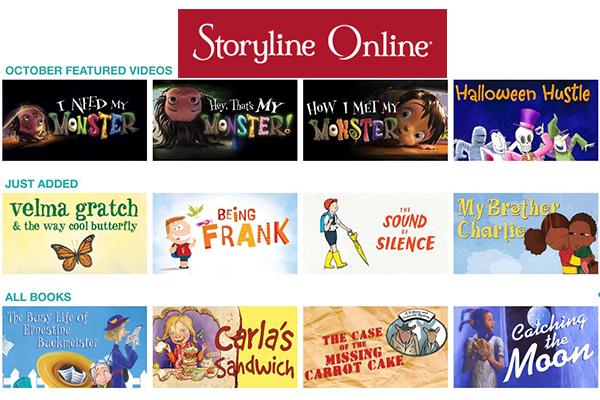 My kids are riveted by these readers and the stories. The pictures are slightly animated, and there's music. The actors perform these books, they don't just read them. And the books themselves are really great. Some are fun and silly, like Arnie the Doughnut, one of my personal favorites, and The Case of the Missing Carrot Cake. Some are themed, like around Halloween, such as Halloween Hustle and How I Met My Monster. And some tackle some serious issues, but in a way children can relate to and understand. For example, hunger, being honest, segregation, autism, not having enough money, managing siblings, and being different are all themes woven into stories found in the Storyline library, and all of them are ones my kids will watch again and again. It's been a great way to have age-appropriate discussions with them about things like hunger, keeping secrets, being the odd one out, and racism.
READ: Raising Lifelong Readers: Get Your Kids Hooked On Books
Everyone already knows how important it is to read to and with your kids and to encourage kids themselves to read. Some nights we read actual books to them or they read to us. But some nights a mom needs a helping hand, and you can't go wrong with Storyline Online. Check it out, you'll be glad you did (and who doesn't want to look at Chris Pine read about sharks?)!