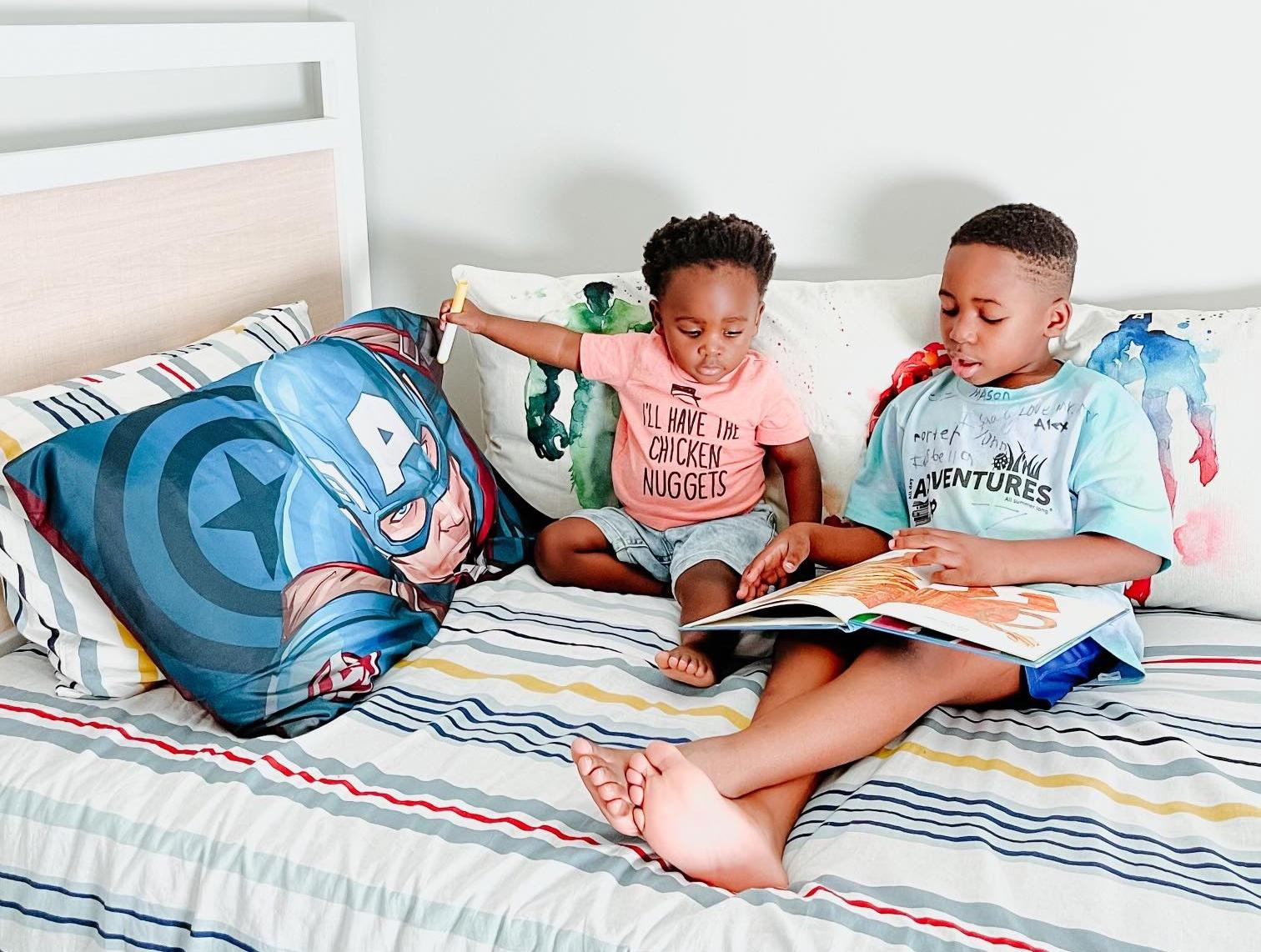 From the second we're faced with that positive pregnancy test, we often find ourselves inundated with the importance of reading — reading to your baby in the womb so they can be familiar with the soothing sound of your voice, reading aloud to your newborn, flipping through picture books with your toddler. The benefits of reading to your child during every stage of their development are endless.
READ: Ideas for Motivating Your Kids to Read
And now, as a mom to two boys (ages 4 and 6), I know how crucial it is for kids to not only learn how to read but to love to read, too. Truth be told, it doesn't matter if you have toddlers or teenagers, it's never too late to get your kids hooked on books! Here are a few tips for raising readers.*
Reacquaint yourself with reading
It's a tale as old as time (pun intended) — life gets busy, unopened books collect dust, and Kindle apps go untouched. If you've let reading slide to the backburner, now is the time to get back into it. Make the time to read books yourself, let your kids see you reading a book instead of scrolling endlessly through your phone, and read books with your child. If you want to raise a reader, be a reader!
READ: Making Time for Reading: How to Start Your Own Book Club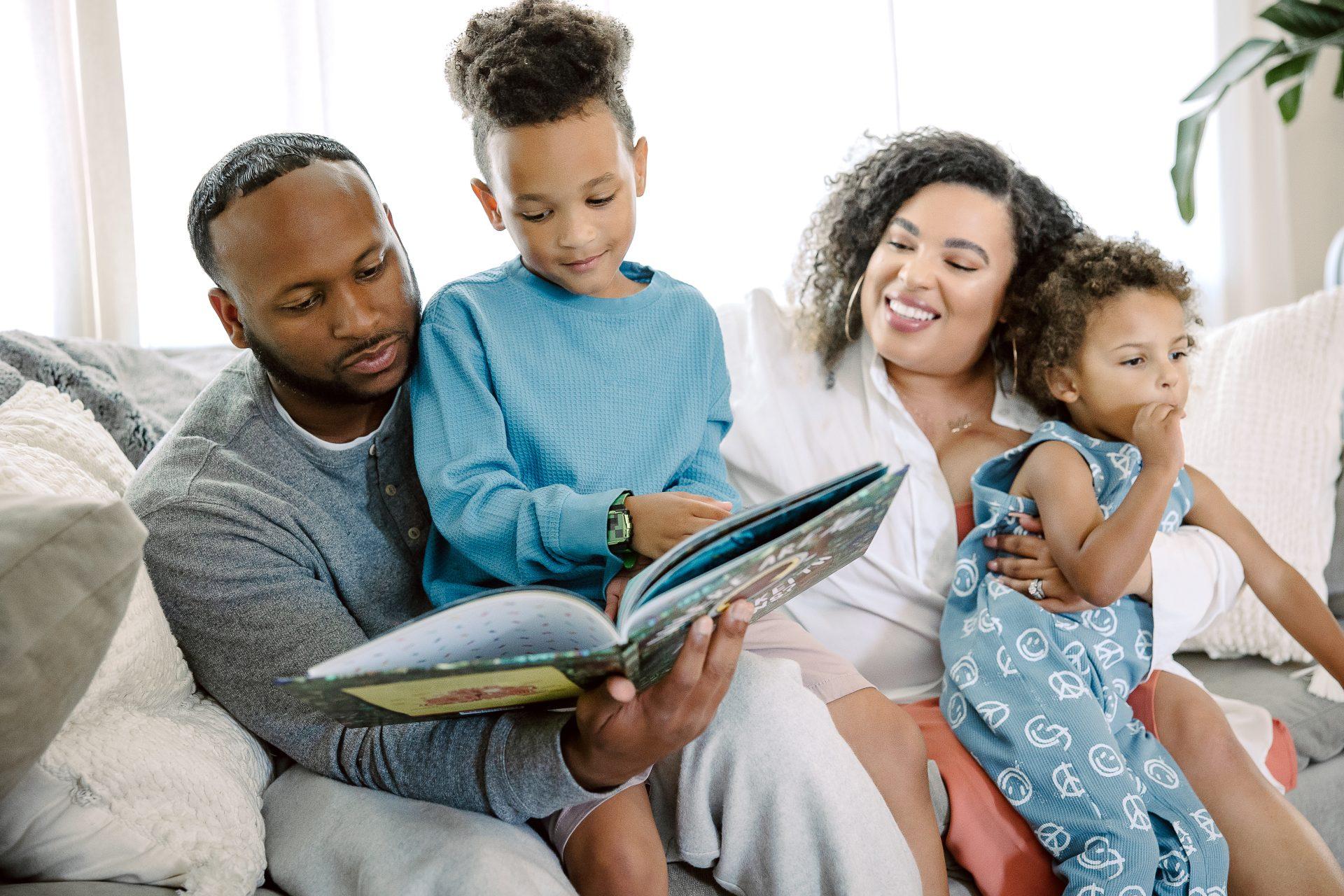 Read aloud to your children
We all know it's important to read to your kids, but that doesn't just mean reading to your littles. Yes, read aloud to your babies and toddlers (sensory and tactile books can be a lot of fun for tots; we love the Usborne Books, now known as PaperPie) — but don't stop reading to your kids once they learn to read themselves. Big kids enjoy hearing stories, too, voices and all! This is also a good opportunity to partner read — your kiddo reads a paragraph or chapter, and then you read a paragraph or chapter. Reading to your child is also a good chance to ask questions about the story and chat about what they think might happen next.
READ: Yes, I Still Read to ALL My Kids Every Night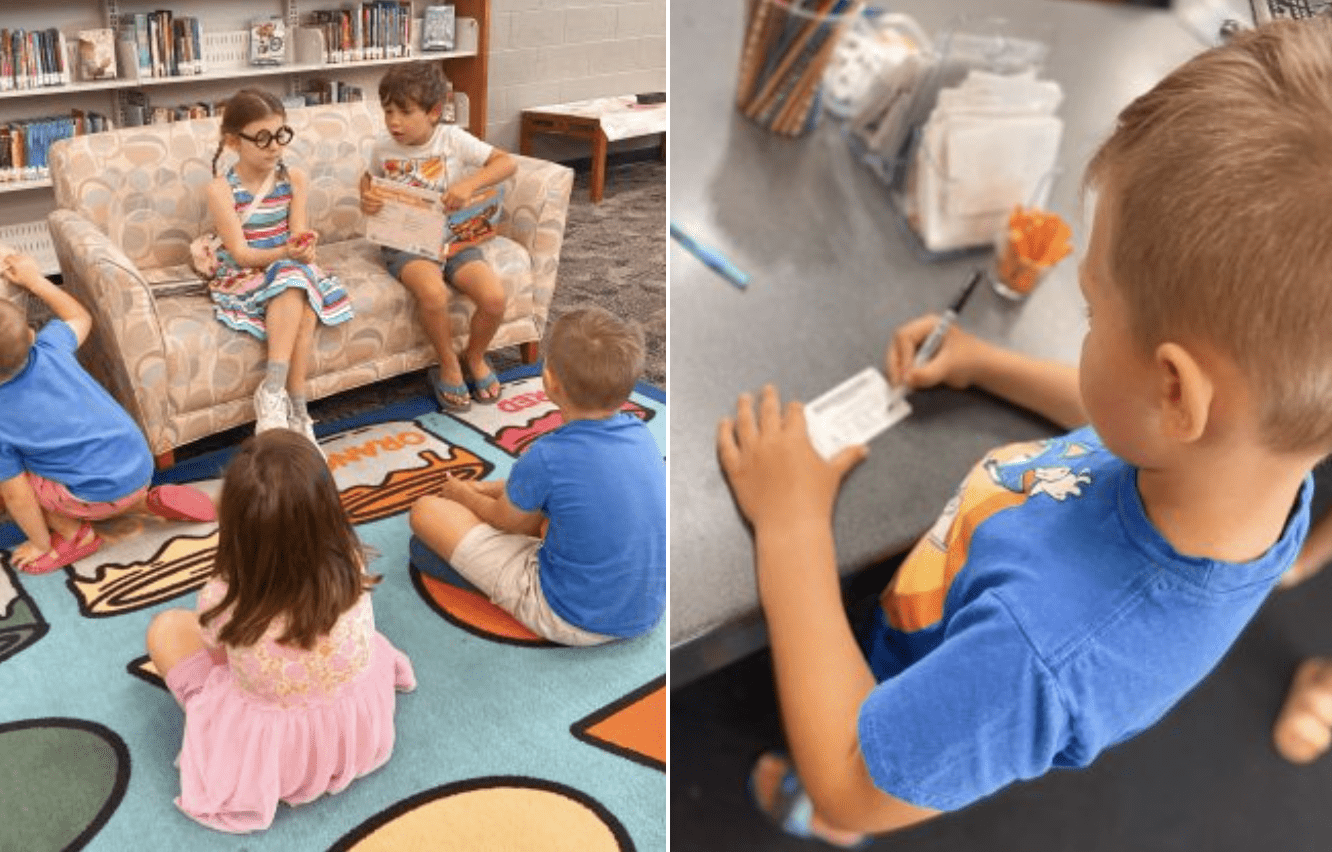 Go to the library
The First Coast is full of some amazing libraries! We love our Jacksonville Public Library — the children's library at many of the local branches is interactive with coloring tables, story times, and special classes and events. (My kiddos always look forward to the rotating Pablo Creek scavenger hunt!) And the librarians are always immensely helpful when I need to find a very specific book on Super Mario Bros., Spider-Man, or Minecraft. Plus, everyone in your family — including littles — can get a free library card! My 6-year-old was elated to receive his first library card, which instantly gave him a sense of pride and newfound independence.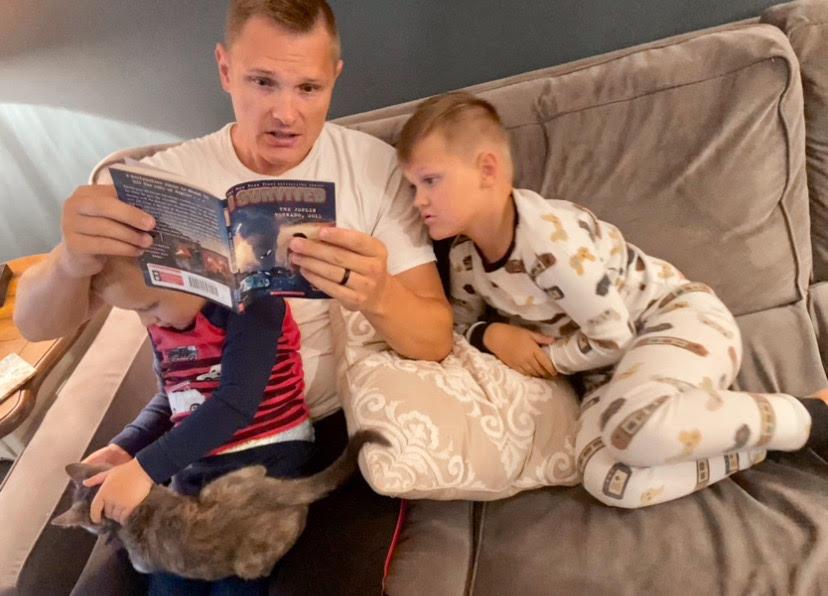 Let them choose their own books
A key to raising readers? If you truly want your children to love reading, let them choose their own books! Even if it's about Pokémon or Blippi or some other (possibly annoying) character. Give them some cash, and let them shop at their school's Scholastic Book Fair — it's a great way to foster independence and let them make their own choices.
My 4-year-old recently went through a major tornado phase, so after watching Twister as a family and showing him a few YouTube videos, I trekked to the library and found as many picture books as possible on tornadoes. Let's just say they were a big hit and didn't cost me a dime! We also bought some books from the I Survived series and began reading I Survived the Joplin Tornado, 2011 as a family, along with some of the old-school Goosebumps books for my 6-year-old (which brought back some major memories — Stay Out of the Basement, anyone?). Reading is reading no matter the topic, and if kids are interested and engaged in what they are doing, then they will want to do it more!
Don't skip out on books in a series
When your kid does find a genre, series, or author that they love (and they will!), just go with it. I'll never forget being engrossed in Anne of Green Gables and The Baby-Sitters Club (and all the Goosebumps). That also alleviates the dreaded, "What to read next?" question. Awaiting the next book in a series can help spark a lifelong love of reading. My husband can't wait to start reading Harry Potter to the kids! Other popular series that have piqued my 6-year-old's interest include graphic novels (that are also series) like Dog Man, Narwhal and Jelly, and The Bad Guys. Oh, and Minecraft, of course.
As a family, we also enjoy the choose-your-own-adventure type of books, especially What Would Danny Do?, an interactive book that empowers kids to help the loveable character Danny make his own choices that will, in turn, impact the course of his day.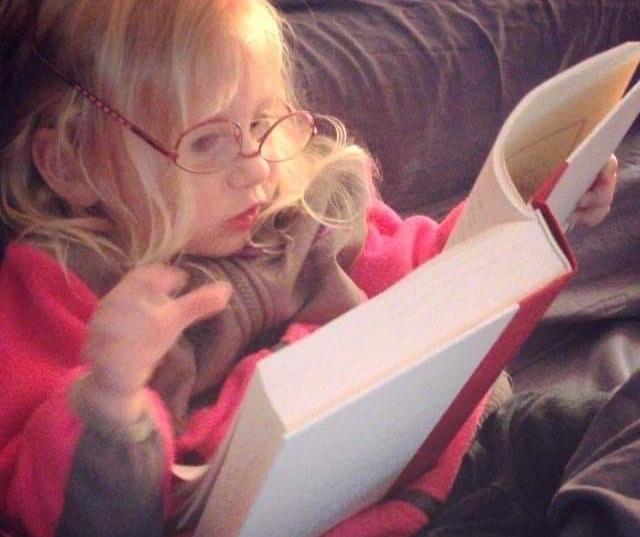 Limit screen time
If allowed to choose between playing Super Mario 3D World, watching Sonic the Hedgehog on Netflix, and reading a good book, few kids would opt for the book. This is why it's up to us, as parents, to limit the tablets and TV time and encourage reading instead!
Make reading a habit every day
Whether before bed or right after school, make reading a part of everyone's routine, including yours! Read aloud to your kids before they go to bed, or engage in some partner reading. And rather than going down some rabbit hole on Instagram after the kids are asleep, read a book you love right before bed.
*Note that the author hasn't actually raised readers quite yet, but she's working on it — and hears that these tips work quite well! If you need help raising video gamers or YouTubers, on the other hand, hit her up.
How are you raising readers and fostering a love of reading in your children?