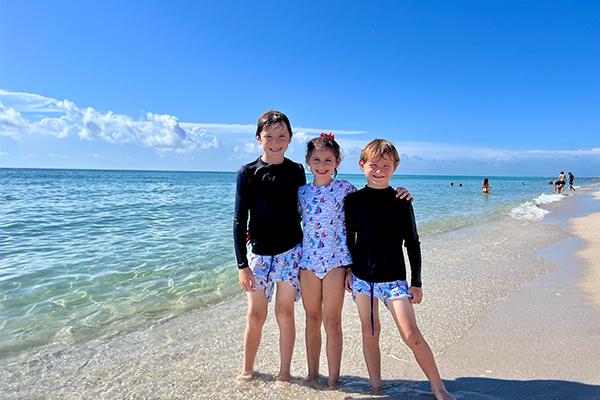 Miami Beach is straight south down I-95 and one left turn. While a great weekend getaway for couples due to fancy restaurants and kid-free swimming pools at some hotels, it also can work with kids! We recently spent a week there with three kids under 10, and they loved it. A good long weekend is really all you need to see Miami and Miami Beach with kids.
Where to Stay
Step one: Get a hotel on the beach with a pool on Collins Avenue. While there are plenty of good, safe public beach accesses with showers to rinse off afterward, grabbing a hotel on the beach (and there are many to choose from) will make your life much easier. (And some hotels include beach chairs in the room reservation.) The water is clear and warm, and the sand is light. While not a lot of shells, your kids will love the water so much that it won't matter. Brightly-colored lifeguard stations are located up and down the beach, so help is always nearby. Most hotels provide towels, chairs, umbrellas, and beach food service, depending on how much you're willing to spend. Beyond the beach and the pool, we visited the Miami Children's Museum, the Frost Science Museum, and Venetian Pool.
What to Do
Miami Children's Museum: With an excellent pretend Publix with play food and checkout lanes, a reproduction cruise ship, and a fishing boat with magnetic fish and poles, the Miami Children's Museum kept our kids busy for a few hours. Loading freight, working construction, taking care of the stuffed pets at the vet's office, and playing in the firetruck were also entertaining. Note the hours on their website — they were closed during lunchtime, which caught us off guard when we showed up late morning.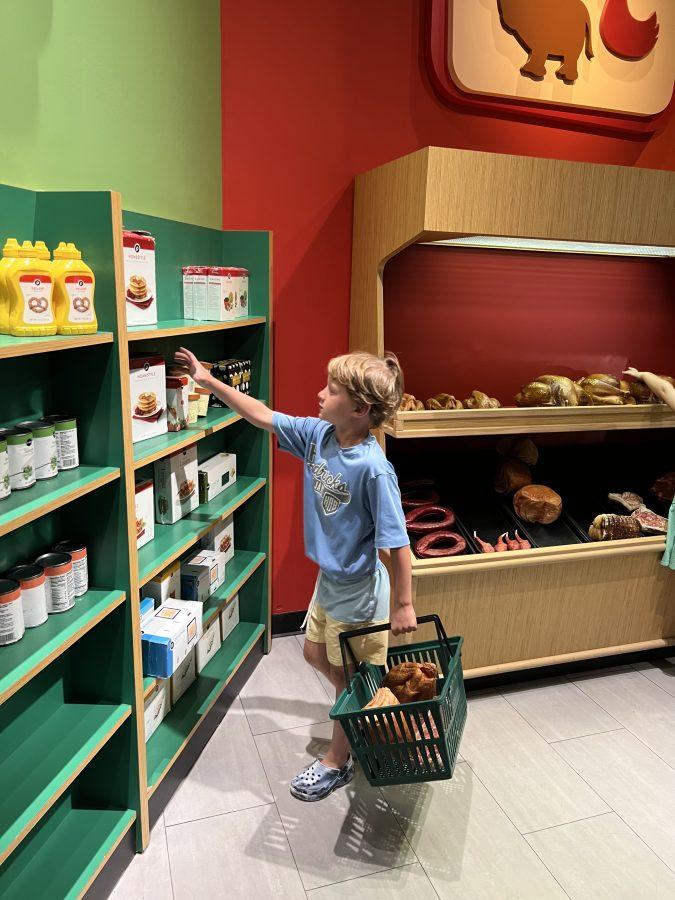 Frost Science Museum: The Frost Science Museum filled the afternoon. The top floor has an absolutely amazing view of the docks where the cruise ships park, the water, and the rest of the city. A touch tank with sting rays, a really cool I-Max-type movie about Earth, sea creatures (including seahorses and tropical fish), and native Florida wildlife all made this a great visit. Tickets are available at the top of the ramp from the giant parking garage, both giving you quick and easy in and out from the museum.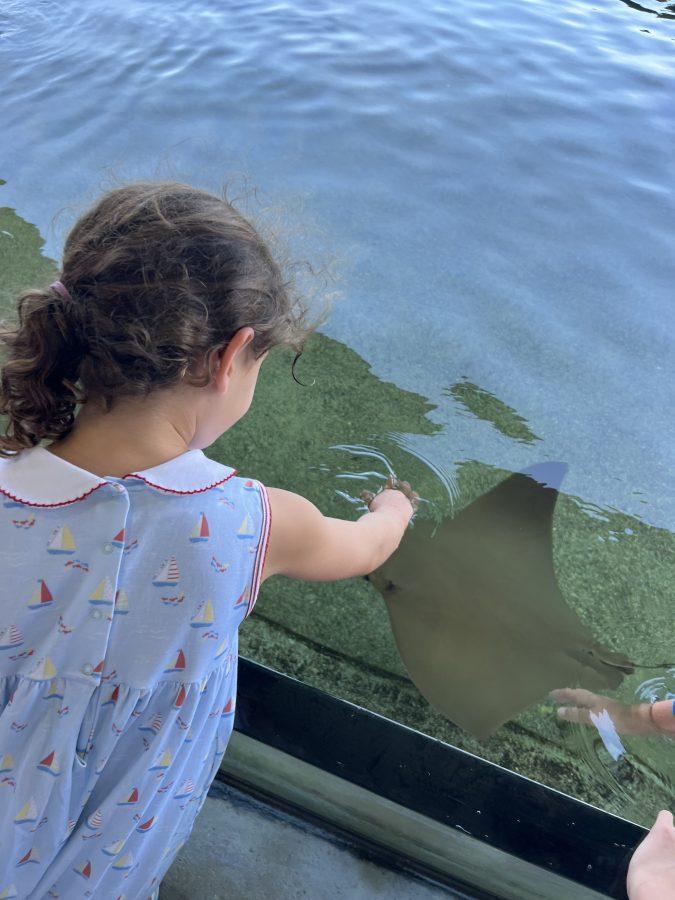 Venetian Pool: The natural Florida spring known as the Venetian Pool with a retro vibe is about a 30-minute drive from Miami Beach, further south in Coral Gables. My advice is to buy tickets online ahead of time and get there about 30 minutes before it opens. There is one small entrance and a line will form. Bring your own towels and snacks (there is a snack bar with lunch items, but you can also bring food in), and spring for a locker to keep your valuables in while you swim. Even at seven our kids wanted the life jackets that are first come, first serve and free, because much of the water is over five feet and waterfalls provide many nice jumping-off spots for the kids. So bring definitely bring or borrow those floaties. (Entry is like a swimming pool — ladders.) Words of advice: Tickets do sell out, so buying online is a good idea, but they are non-refundable so get there before the afternoon thunderstorms roll in! Children must be three and up to visit.
Where to Eat
Collins Avenue and Lincoln Road in Miami Beach provide multiple gelato and ice cream options for tired kids. Trattatorias, taco places, Cuban food, and chain restaurants are easy to find in these two areas especially.
A good place for breakfast, lunch, and dinner with the kids within walking distance from our hotel was Rosetta, a bakery-type chain that has everything from avocado toast for breakfast to spaghetti carbonara for dinner. If you can time it right, a picnic at South Pointe Park in the early evening puts you up really close to the cruise ships as they depart out of the channel at Miami Beach. It's also a great place to play and run around. Brightly colored fish are easy to spot in the water, too. Finally, one place we did not get to was the Perez Art Museum, but that's okay, now we need to go back!
What are some of your favorite must-dos when visiting Miami?