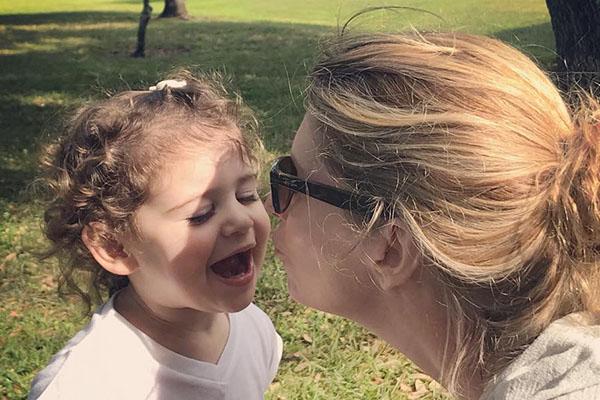 "When are you coming home, Mama?" asks my little boy. "Will you be home to read to me?"
I am headed out the door for a girls' night out, much needed, but his face is so sweet. He's almost at the point he won't want me to read with him anymore, and I know that.
"We'll see, buddy, I'll try, I promise!" I say, and sneak out the door.
Several people end up having to bail on dinner, and I do get home in time to read to him before he goes to sleep. I cannot regret this.
As much as I need a night out with friends, to eat a delicious dinner I didn't cook or have to clean up after, and as much as that "fills my cup," I also know reading next to my kids at night fills my cup, too.
I never wanted a big job where I was always traveling, away from them every night. As much as I enjoy my own hotel room here and there, it was always my goal to be home and be present with them. I remember this as I scroll IG and FB, seeing people's work trip photos and vacation trip photos. But my twins are snuggled up under each of my arms while I wait for them to be enough asleep so I can sneak out without waking them, and that's all I need.
I am right where I want to be.
In a few years, our oldest will be gone, to dance or to college. The time we have left with her seems like nothing. The 14 years we have just gone through with her seem like nothing. I can't remember hardly any of it with all the sleepless nights and three subsequent babies, but it still feels really quick, almost like she's always been 14. We rarely see her now, she has school or ballet or is with friends during what little free time she has. I remember the days I stayed home with her and am glad I had them.
I was right where I needed to be.
Where I want to be changes of course. Some nights they can be obnoxious, or overwhelming, or I'm tired out from a rough day at work. Some nights I want to be far away on an island with a tropical drink and a book and no responsibilities. Sometimes I want to run far, far, away. But in the end, when plans fall through or baseball gets rained out or a trip gets canceled and I am home, reading to my kids as they fall asleep, I am thankful.
I am right where I need to be.