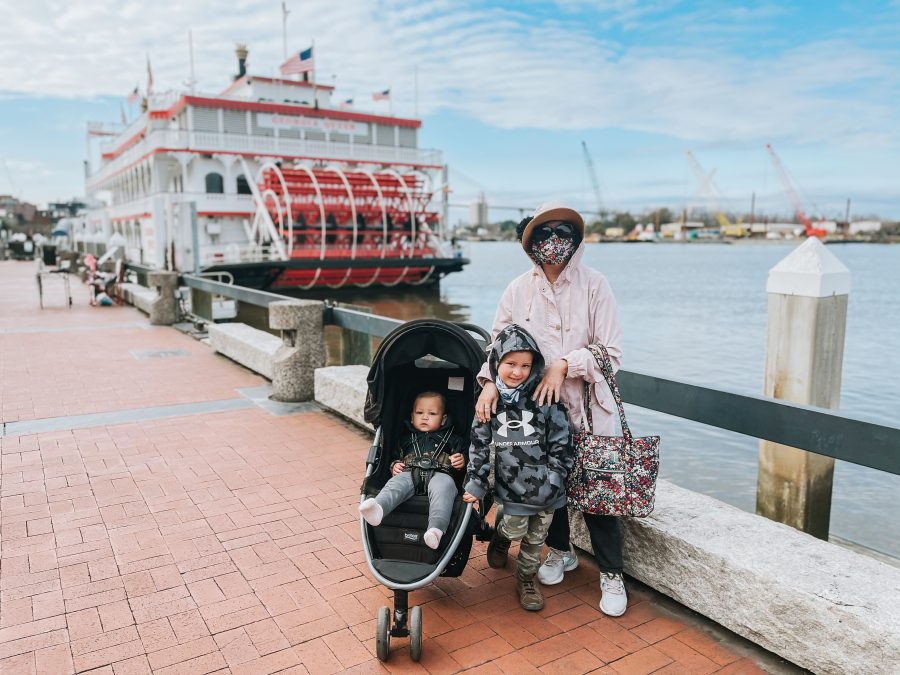 They say spend more time with your kids because they grow up so fast. That is true, and I try to be there more often for them. But what about our own parents? They are also getting older every day, and soon, some won't be as mobile as before. So it's really important to me to spend more time with my mom, and for my kids to hang out with their Nana also. I want my kids to have a lot of great memories with their grandma while she is still with us. Now, my mom is in great shape for a 75-year-old! It's just that my husband and myself decided to start a family late in our marriage. She'll be in her 80s when my oldest turns 10. I pray she will still be around when he graduates from college and gets married one day. I come from a very family-oriented and tight-knit culture, and I want to instill that same spirit into my half-Filipino children — that "ohana" comes first.
My mom's birthday was back in February, so I thought it would be a great time for my mom and I to go out of town while my husband went on a hunting trip. She loves her grandkids, so it was nice to have an extra pair of hands to help with wrangling the little ones — because traveling with young children can be exhausting!
We decided to go to Savannah since it is just a short drive from Jacksonville. I originally thought of Disney World since the kids were with us, but my mom was not too keen on doing a lot of walking and being in a crowd, so I let her decide what she would like to do during our mini getaway. She wanted to go antiquing, and Savannah is perfect for that! A lot of stopping on the drive up to Savannah, of course, but Cracker Barrel's breakfast food no matter what time of the day always make the arduous road trip bearable.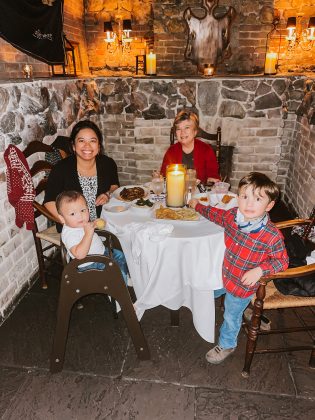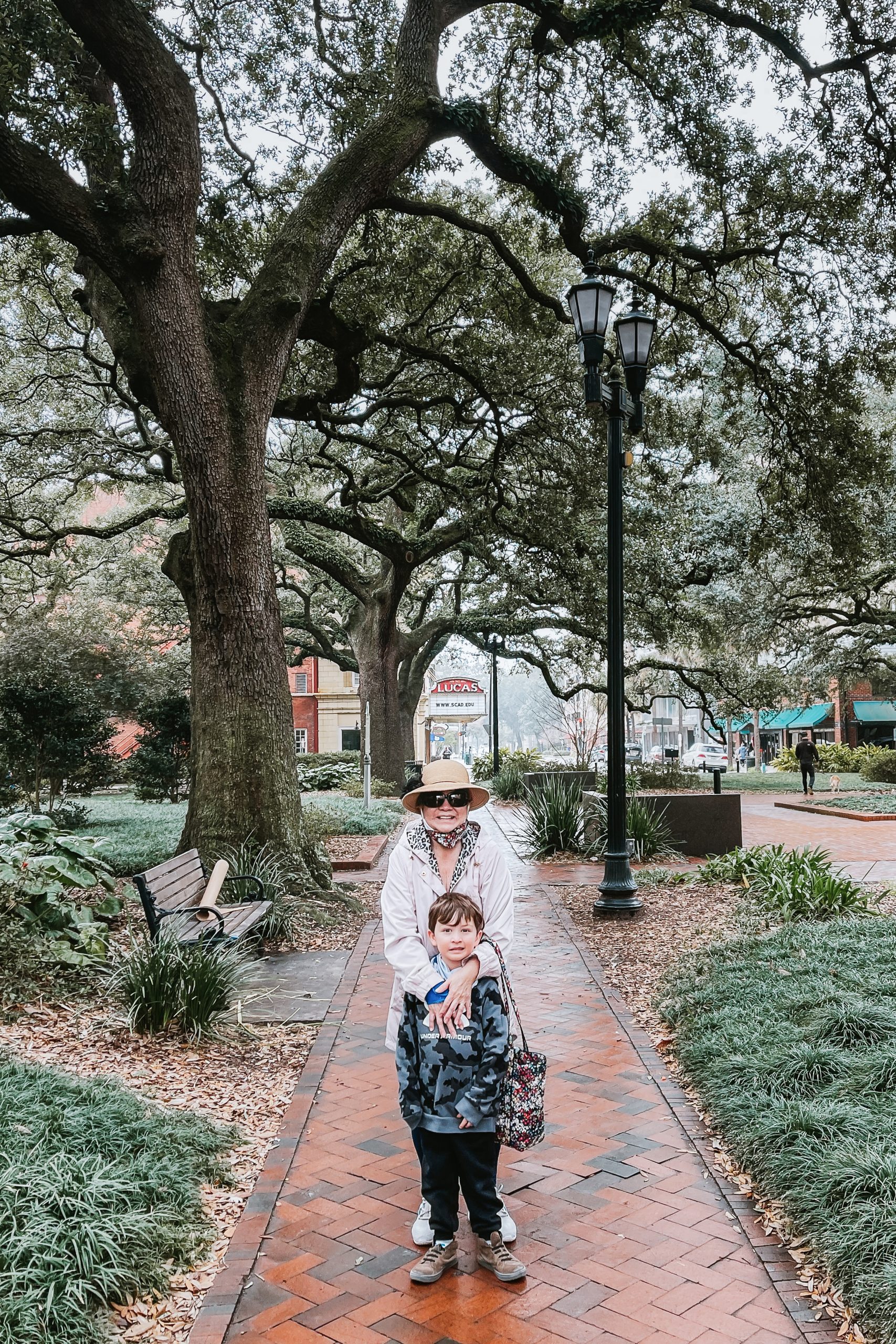 We finally checked in to our hotel near the river, which by the way, I highly recommend Hampton Inn on Bay Street, which is a block away from our favorite restaurant, Olde Pink House. I had made a reservation for this place a month before our trip, and I was a little hesitant at first because we will have my two young kids with me, but with a bit of Nana's magic and the restaurant's charm, we had the best dinner at Olde Pink House. The staff put us in a semi-private area so the kids were able to run around the table, and I did not have to worry about disturbing the other patrons. The food was SO good, my mom and I had time to enjoy it.
We visited the touristy shops by the river and the kids loved it when Nana spoiled them with candies, popcorn, and little souvenir trinkets. And Nana got to do her antiquing as well! She loves going to thrift stores also, so we drove around Savannah hunting for Goodwill (while the hubby was out hunting — haha, see what I did there?).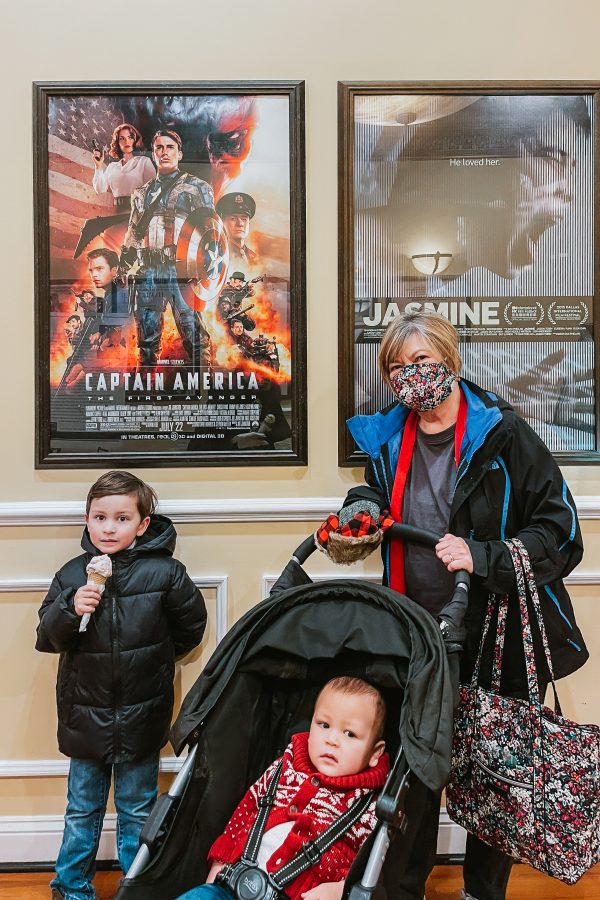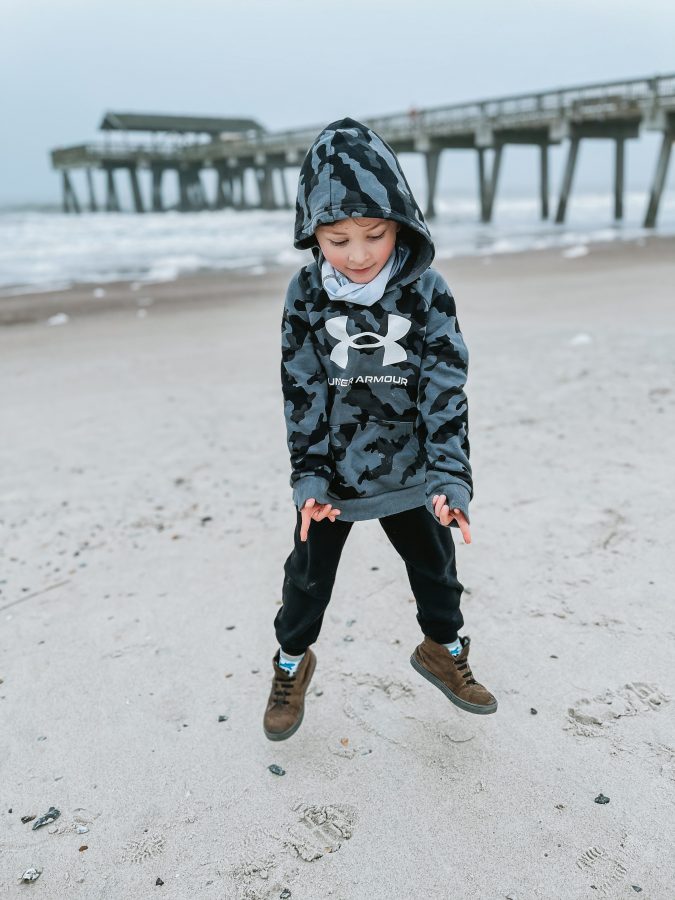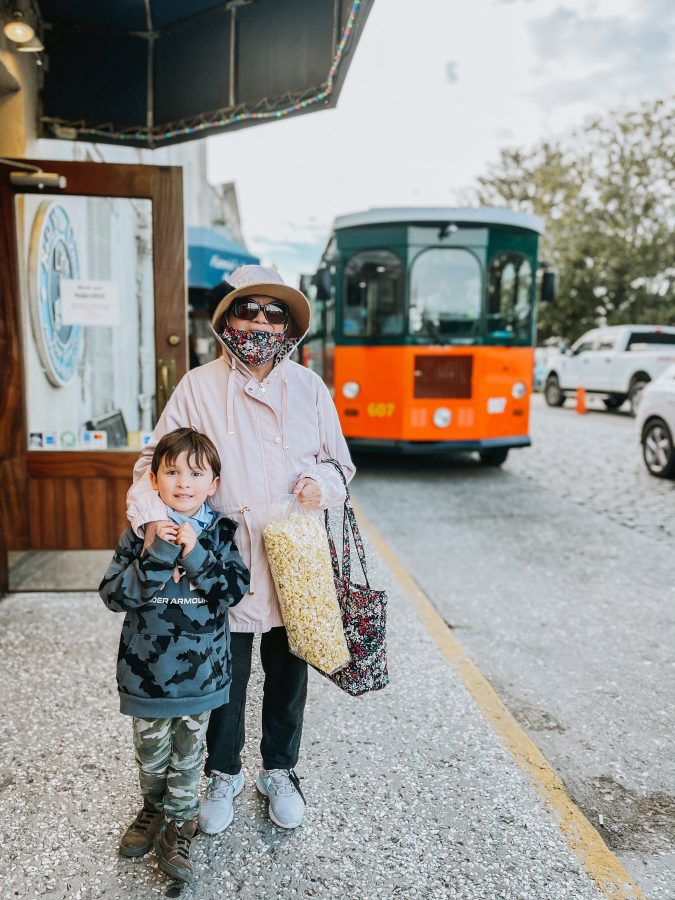 Savannah is a perfect little old city with so many things to do for families, and Tybee Island is nearby as well. We spent the next day there and did more antiquing and thrifting. It was too cold and rainy to enjoy the beach, but we still went nonetheless. My oldest son even said that we need to do this every year for Nana's birthday! My mom was just content to spend time with her grandkids and be out of the house.
Lastly, a trip to Savannah is not complete without a stop at Leopold's ice cream parlor! The kids enjoyed their ice cream with their Nana. Watching my mom happy was such a sweet treat for me! She worked hard for our family growing up, so it was a treat to spoil her as she spoiled my own kids.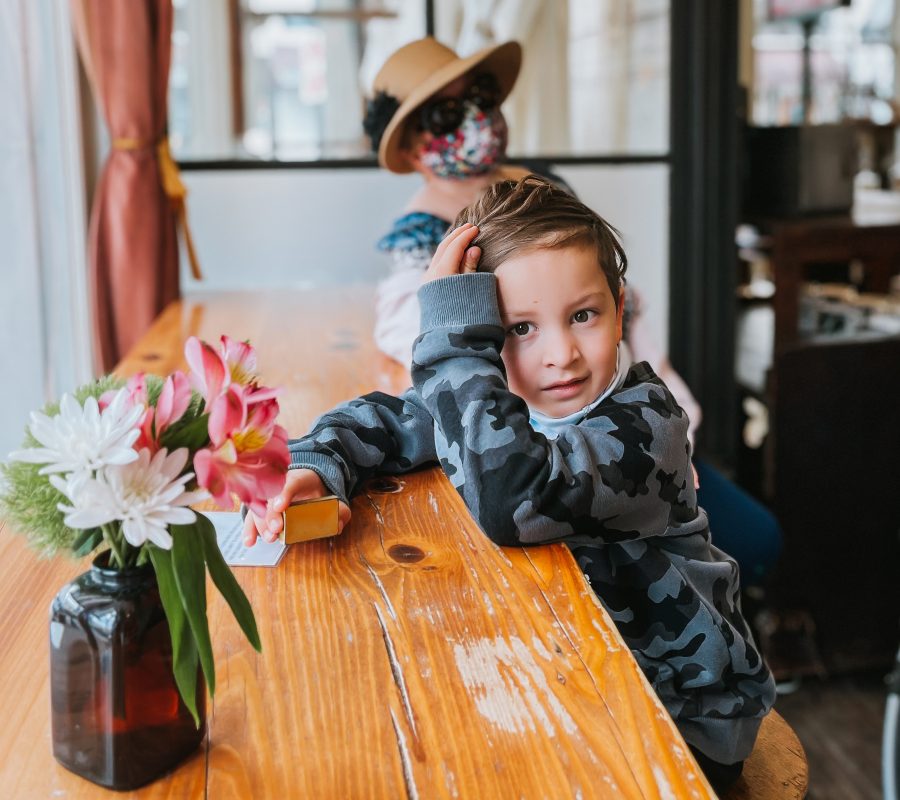 I already can't wait to go on another road trip with just my mom and the kids. Maybe next year I'll get to write about our trip to the Silos and eating at Magnolia Table restaurant in Waco, Texas.
So, the life lesson here is don't delay, and take the road trip with your mom!