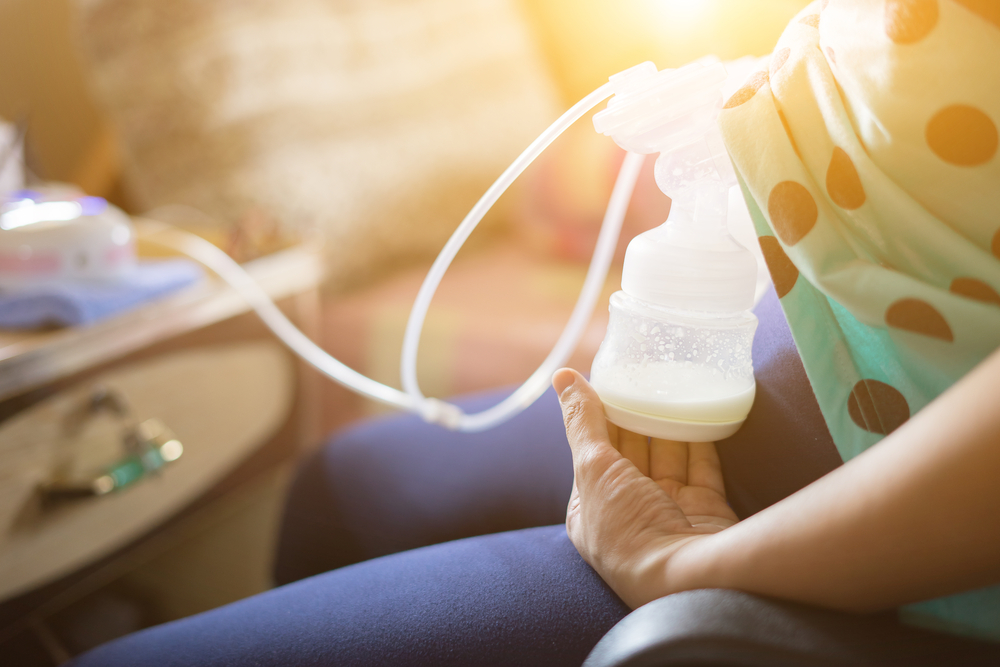 Everyone knows breastfeeding can be hard. Whether you pump, nurse or do something in between, the process is time-consuming and exhausting. As a stay-at-home mom, I've been able to mostly breastfeed and only had to pump on occasion. However, recently I've been traveling more for my job which is great because I love what I do — but I also have an 8-month-old exclusively breastfed child at home. Trying to stay on her schedule and pump when she would normally eat is difficult and stressful!
While it is never easy to leave my little ones behind when I travel, I've found some great resources and compiled a few tips to help make the pumping process smoother for those traveling mamas out there.
Download the MAMAVA app
Currently, my job has me making multiple trips to New Jersey, and because there is rarely a direct flight, I have to find a place to pump at each airport. This is where the MAMAVA app comes in. It helps you find a place to pump or nurse in private anywhere, including airports. In the Jacksonville airport, MAMAVA has a pod for mothers to nurse or pump that has two benches, a small table and a place to plug in your pump. Each airport is different and several MAMAVA pods require a code to get in which can be easily obtained through the MAMAVA app. The app will also show you other locations besides the MAMAVA pod to pump or nurse, and if all else fails, you can always pump in your rental car!
When you are done pumping, make sure you have a soft-sided cooler with ice packs to keep your milk at a safe temperature, which brings me to the next tip.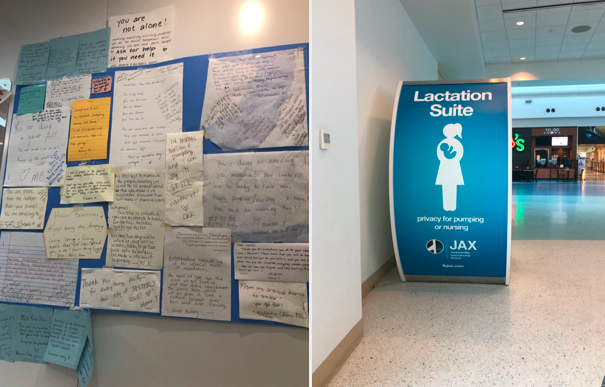 Accessories: Coolers, freezer sheets, and plugs… oh, my!
Storing your breastmilk while traveling doesn't have to be complicated. I suggest using a soft-sided cooler that will fit in your carryon. I'm still searching for the perfect cooler that doesn't sweat but for now, I travel with a small towel to place at the bottom of the cooler. Keeping the milk cold or frozen after you pumped requires lots of ice packs. A fellow contributor for Jacksonville Mom also told me about freezer sheets. These amazing products are perfect to travel with because they come flat, so they fit perfectly in your carryon suitcase. When you arrive at your hotel, soak the sheet in water and freeze. You can also bring ice packs to keep your breastmilk cold. Another Jacksonville Mom contributor had her ice pack mistakenly thrown out, which brings me to the nex tip — make sure you know TSA requirements and be prepared to remind the agents of what you are allowed to bring.
Know the TSA requirements
The first time I traveled with breastmilk, I was so nervous they would throw out my liquid gold! To help ease my fears, my dad went online and found all the information about how to bring breastmilk on the plane through the TSA website. I've had a few issues in the past when I've been traveling and often found I need to educate the TSA agents on their own requirements. Carrying a printed copy of the rules from the TSA website (Thanks, Dad!) usually helps me avoid any issues.
Since my trips are normally two to three days, I usually carry on my luggage which means I have to bring 50 or more ounces of breastmilk through security. According to TSA's website, you are allowed to store the milk in containers over the normal 3.4-oz. limit. If you don't want to deal with carrying a cooler and extra security at TSA, you can check out Milk Stork.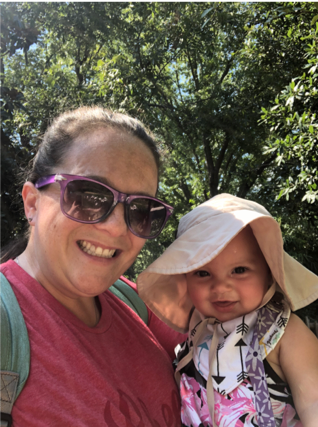 Meet Milk Stork, a traveling mom's best friend!
Milk Stork has two options for the traveling mom. If you want to bring home your milk on the plane but don't want the hassle of freezing the freezer sheets and finding a carryon cooler, Milk Stork will send you all the supplies. They allow you to store anywhere from 34 to72 oz. of milk. If you are going to be gone longer and need to send the milk home for the baby or you just don't want to mess with carrying it on, Milk Stork will send you everything you need to priority overnight ship it home. They work with FedEx and allow you to set up a scheduled pickup from your hotel or office.
Don't let traveling while breastfeeding become an added stress! Use some of the above tips to help make traveling easier on you and give yourself a little more time to enjoy the chance to read a book, watch a movie or enjoy a glass of wine.
What tips do you have for traveling and pumping?