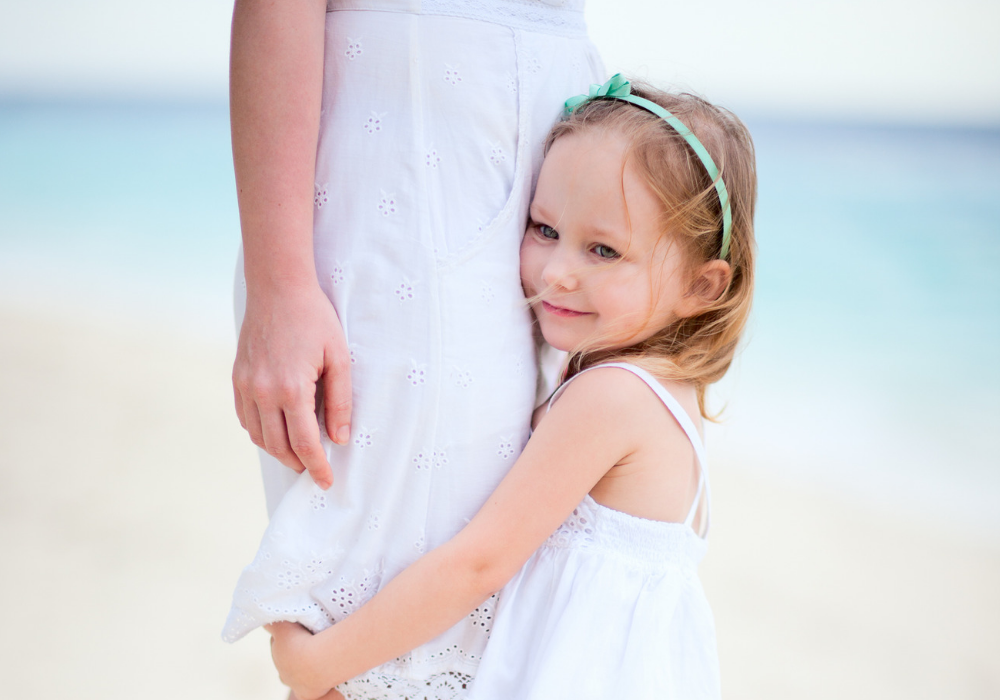 I'm not exaggerating when I say that my son is rarely alone for more than five minutes. I know this because I am rarely alone for more than five minutes. And, it's exhausting! From the minute my 8-year-old wakes up until the minute he falls asleep — in my room on a mattress on the floor — he is attached to my husband or me.
Don't get me wrong, I love quality time with my older son. He's at such a fun age, so smart and funny. He loves video games, of course, and plays travel soccer. But when it's time to play outside in the front yard, or take a shower, or go read quietly in the other room, the struggle ensues.
He never sits down — he's constantly moving. I get it, most boys have a lot of energy. So, when we ask that he go outside and get that energy out in the front playing basketball or soccer, he inevitably asks one of us to sit outside while he plays. That's fine, I love to be outdoors, but we had a baby a year ago and sometimes that doesn't time well with my older son's wishes. We live in a cul-de-sac, and he has plenty of room to go play. But, only if someone comes with him. I do invite his friends over often, so he has a buddy.
When the baby was born, he started sleeping in his own room for the first time in seven years. I liked the idea of him sleeping in bed with us because they grow up so fast, and I love to cuddle. But, realistically, the baby needed to be in our room and I didn't want him interrupting his brother's sleep. After a few days, maybe two weeks, he returned to our room even though we got him a new loft bed with a desk underneath for schoolwork and coloring.
Now that school is out, and summer is here, I notice his fear of being alone even more. He says he isn't afraid, yet he refuses to go upstairs without a friend. If I ask him to turn off a light that I notice is on after we crawl into bed, he turns on another light to turn off the other light then beelines for the room.
I don't know what is crippling him with fear — it's as if he's afraid of his own shadow. I have tried talking to him. I've thought about having him talk to a professional. I simply do not know what to do to make him feel at ease and less afraid.
Any suggestions from other moms in the same boat? I just want to help my son feel confident again.