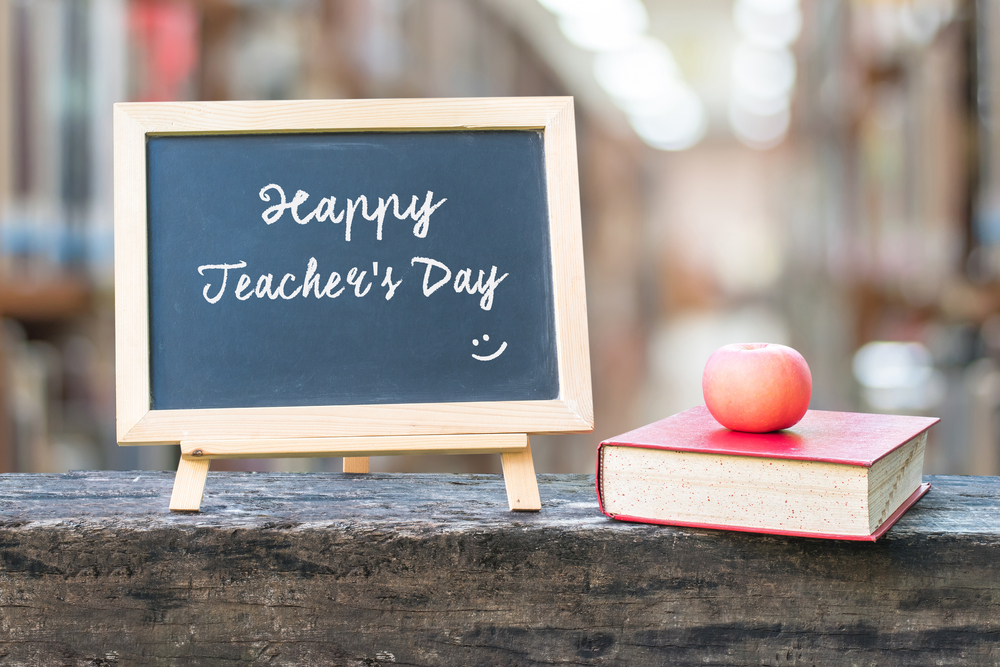 It seems like there is a day for everything — National Daughters Day, National Sons Day, heck, even National Pets Day. Don't get me wrong — I love my daughter, son, and my Golden Retriever Charlie, but in light of recent events (looking at you COVID-19 and the closure of ALL schools), here's a national day I can really get behind: National Teacher's Day!
When I think of our teachers right now, my heart fills with equal parts sadness and gratitude. They didn't sign up for this. They are in their homes, sometimes with shoddy internet, making magic happen. They miss their students. They miss their classrooms. They miss the day-to-day ins and outs that happen during the school day. They miss collaborating with their colleagues face-to-face. They miss seeing their students finally "get it" in person. They miss the field trips, the field days, the random facts and jokes they get to hear from their students. They miss watching their students interact with each other. They fear what could be going on in many of their students' homes. They worry if the food being distributed is enough and if hungry children are actually utilizing the program. They are still here.
Right now, your teacher is at home planning for the day, maybe right now they are preparing for their live chat, excited to see the class. They stayed up late last night grading all the online work and were possibly frustrated with the complexity of it on their end. We talk a lot about how it's been a learning curve and how it's been hard on us, and that's true! We spent a week or two completely in the weeds at my house, but they had to learn a whole new system to teach, while we had to adapt to a new system to learn. Let's take today and think about them and thank them for all they are doing to keep our children engaged and thriving.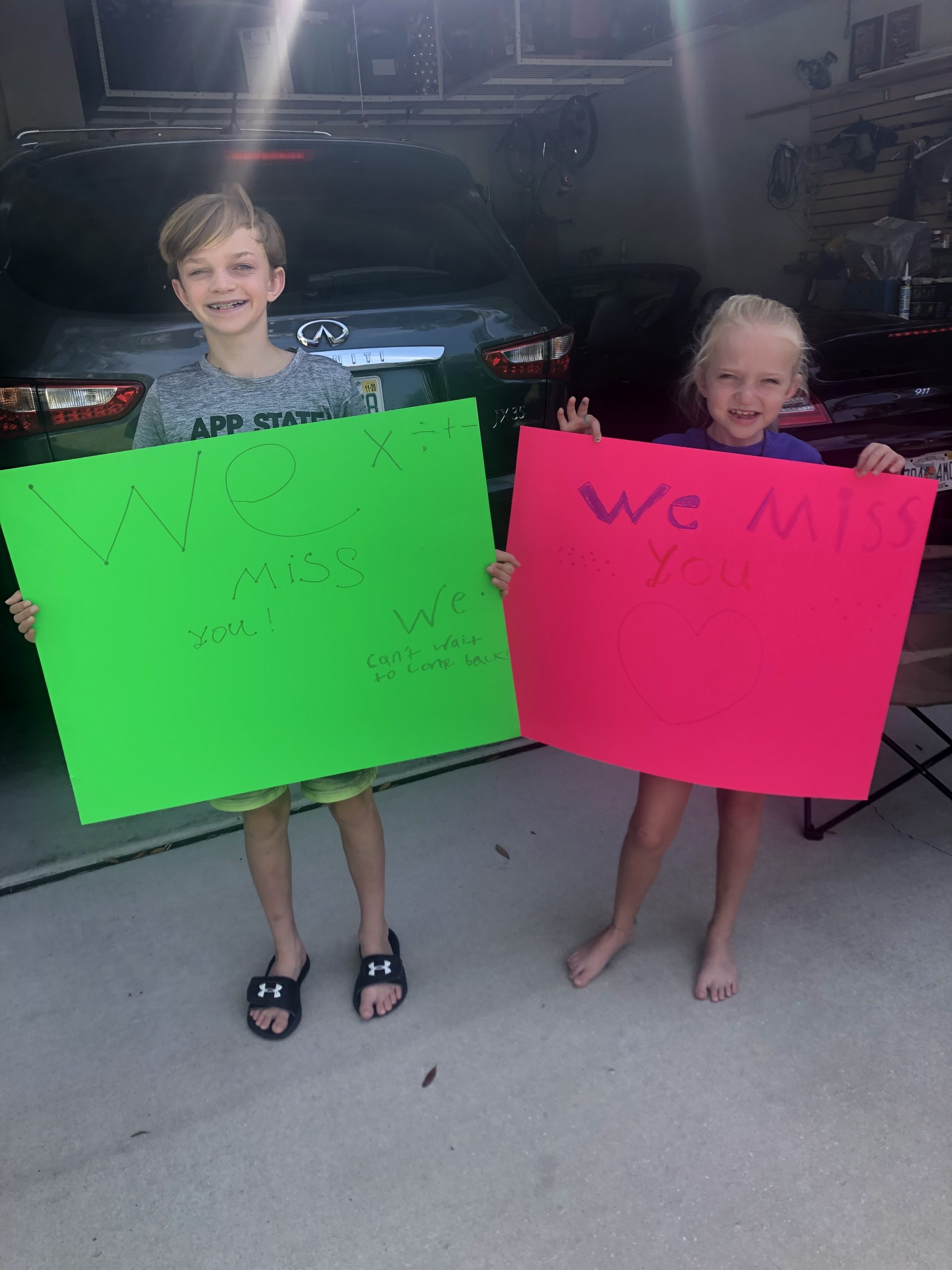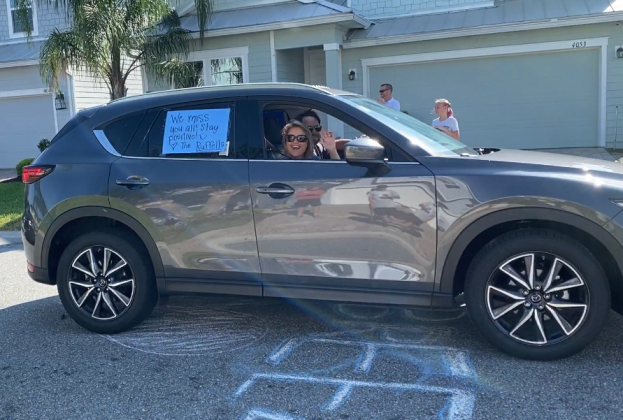 We miss our teachers and the halls of our school so much, but seeing our teachers online keeps us going. My son's 4th-grade teacher still shows up daily, wearing the crazy wigs he is known for! My son has wanted this teacher since he first saw him in kindergarten and found out that he was dubbed "the crazy wig guy." This crazy wig guy has FaceTimed in my son when he was kicked from a chat and was freaking out here at the house about missing his lesson. He kept him engaged in the lesson and kept calling on him through the iPhone. He knows my son and knew he needed to be in the chat. Not because he didn't understand the work, but because he wanted him included. That is an amazing teacher!
When my son needed help learning how to access his school email that he has never used before, his ELA teacher came to the rescue. Did she just email him blanket instructions? No! She set up a time to chat directly just with him. She went that extra mile, walking him though with her screen shared, to make sure to have that one-on-one connection and see for herself that he knew how to do it. She also leaves thoughtful messages on his digitally returned work. Did I mention that she's also pregnant with her first child — and we all know how tiring that can be. That is an amazing teacher!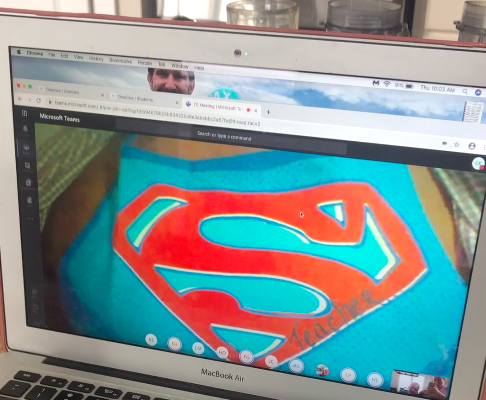 One week, my daughter's 2nd-grade teacher conducted their writing in a superhero theme. How surprised were we for him (and his whole family!) to see him transform into Superman after our live lesson? It kept the kids laughing, and more importantly, wanting more. He also personally called my daughter on a day that he knew she was feeling the heat a little more — simply to check in with her and let her know he knows she is doing great. That is an amazing teacher!
As for our resource teachers (Art, Music, and PE), they continue to show up, doing weekly age-appropriate activities and lessons with the kids. They even record them and leave them on the page for the kids who are still working on their classwork to watch later. I'm truly blown away by their efforts.
These stories are not unique to my family. It is happening all throughout our school and our city. As my school's PTA president, I get an inside peek through my access to other elementary schools around Jacksonville. I'll have you know that teaching is alive and well, guys! It may not be what many of us are used to, but it's happening.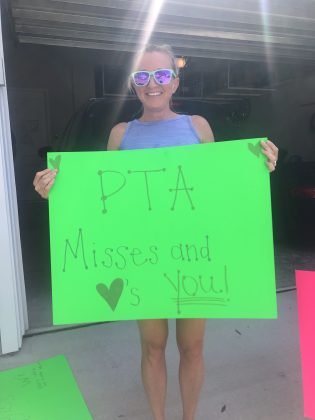 Let's celebrate our educators today on National Teacher's Day and spoil them rotten from afar for what they have always done, as well as this crazy new endeavor we have all (teachers, parents, and students alike) been thrown in to. Teachers, we love you, we appreciate you, we MISS YOU, and I would give you my net worth for you to be able to take them back right now.
I'll leave you with my favorite teacher quote I've seen throughout this quarantine: "Remember that schools are not closed. The buildings are closed. The teachers and staff are working harder than ever!"
Check out a few of our ideas for showing your teachers gratitude this week (without even leaving the house), and drop us a story below about your favorite teacher!