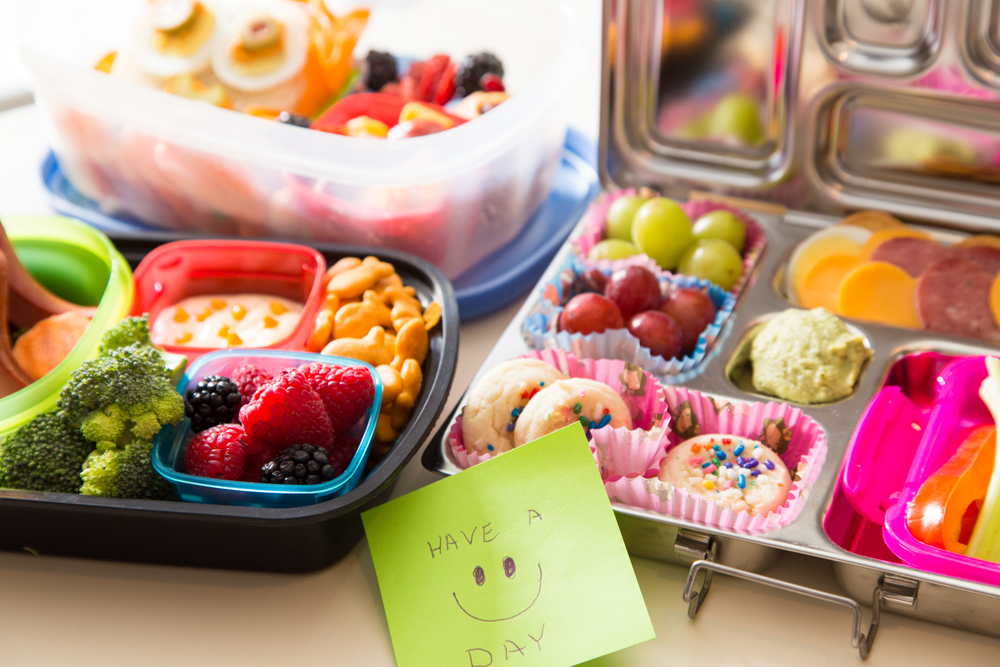 Growing up, my mom always packed my lunch — likely because of my food allergies. I always looked forward to what she packed. My favorite was the grilled cheese sandwiches she would wrap in a paper towel and then wrap in aluminum foil — it was still warm by the time I ate it. She always packed fruit and usually froze my juice box so it was a functional ice pack.
My kids (now ages 4 and 6) both need their lunches packed. I tried to get my daughter to eat school lunch last year as she prefers hot lunch, but she just wasn't a fan. During the first two years of her life, she had hot lunches every day. She only had a cold option if we dined away from home that day (beach, pool, outing, etc.). Now, she will only eat school lunch on pizza Fridays. I don't know where kids come from these days, because mine don't like sandwiches, so packing their lunches requires a little more creativity.
Also, I am allergic to peanuts, so I opt to buy peanut butter items that I don't need to prepare myself. My son loves peanut butter, so being able to eat it at school (which is not peanut-free) is a special treat for him. He loves Nature Valley Peanut Butter Biscuits and Ritz Peanut Butter Crackers — in our nut-free house, these pre-packaged items work well for school lunch.
Read on for a few helpful school lunch tips + printable, and check out my gallery of ideas below!
Tips for Packing Creative School Lunches
Pack what you can the night before. Then add the items that need to be kept fresh the morning of school.
Join the What's in Your Lunchbox? Facebook group for ideas. But keep in mind some of the lunch ideas are beyond what you may want to achieve!
Make a handy list of all the items your children like, and keep it visible. Perhaps hang it inside the door of your pantry. This will help you or the other parent in the home who may assist with packing lunches. And as your children grow, you can also start having them help with packing their own lunches. Last school year, I had my 6-year-old start packing her own lunches with my supervision, of course. Click here for a downloadable printable that is chock full of ideas!
Ask your child what they would like for lunch. I am always surprised by what my child requests. Recently, she wanted a leftover salmon patty from dinner as part of her lunch!
Put together DIY "Lunchables." Help keep things exciting by providing all the things and ingredients for your kiddo to assemble lunch themselves, such as DIY pizzas or wraps with dips (tortillas, crackers, pitas, etc.) and sauces.
PRO Tip: Yogurt, hummus, guacamole, caramel, salsa, honey mustard, and ranch are kid favorites that can help them eat veggies and fruit — but, of course, you know your child best.
Need a lunch box? Check out our tried-and-true lunch boxes here! Now, let's help each other: What's your child's favorite lunch?