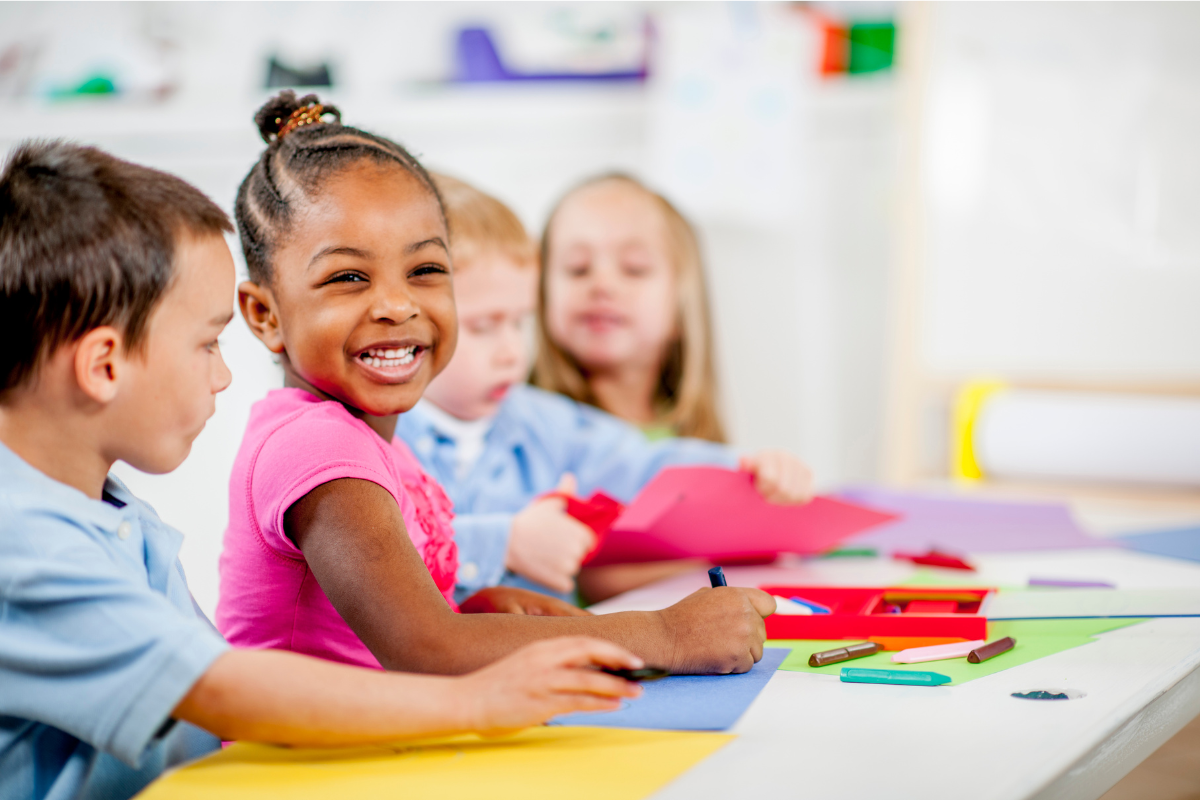 Typically, playdates are reserved for babies, toddlers, and preschoolers, although they can still benefit school-aged kids.
In the early days of motherhood, playdates were about survival — having an activity planned for around 9 or 10 a.m. was perfect for keeping the little ones occupied before lunchtime and naptime. Active play with other kids helped tire them out and gave moms a little break from the same ol' routine, giving them a chance to talk with other adults for a change. Here are a few tips for having or attending a successful playdate:
Arrive on time (or let the host know if you are going to be late
It helps kids settle in when everyone arrives at the same time, but if things happen as they often do, just kindly let the host know that you are running behind. The host may have a timeframe for different activities, and let's be honest — it's a common courtesy.
Bring a snack to share
Likely the host will have snacks available. It is nice to also bring something kid-friendly to share though. I always bring something my own children like and something that the moms would enjoy because we get tired of kid snacks and want real food sometimes, right?! If your child has allergies, be prepared and bring your own snacks and say something in advance so the host isn't caught off guard.
Offer to help clean up
The host likely will say you don't need to clean up, but it is overwhelming to clean up after numerous children who have played in the playroom. As a teaching moment, you can have your child put away one or two toys each. You may not put things exactly where they go, and that is okay. However, getting the mountains of toys off the floor will be a big help! If the host insists you do not clean up, honor their request. Some hosts find it easier to clean up after guests are gone.
Take off your shoes (and make sure your child does, too)
Unless the host wears shoes in her house! I personally don't wear shoes in my house and request guests to not wear their shoes in my home, so I don't wear shoes in others' homes.
Don't overstay your welcome
Playdates are usually short and sweet, around two hours in length. Help out by preparing your children to be ready to leave when it's over. Help avoid the meltdowns, and leave when other moms are leaving to eliminate the FOMO. And don't forget the five-minute warning!
Return the favor
Reciprocate the offer to host a play date. After you and your child are hosted by another family for a playdate, it is important to reciprocate and invite them to your home for a follow-up playdate.
Use your manners
Please, thank you, and other common pleasantries go a long way. Your children are watching, so lead by example.
Just be nice
Grace is needed. It's hard not to mom-judge sometimes when there are differences in parenting but put the differences aside and above all, be nice! You never know what kind of morning the mom is having from a blowout and puke to drinking cold coffee before the playdate, so be understanding and cut each other with some slack.
Leave special toys at home
If your child has a special toy they don't like to share, leave it at home or in the car and put it away before the playdate — this can save your child from being upset or having a meltdown.
Don't cancel unless you absolutely must
It disappoints the host's kids when friends cancel over and over and over again. Last-minute cancellations are the worst. If it's a true emergency or your child is actually sick, the host will understand and appreciate your canceling. However, canceling because you don't feel like it or for other iffy reasons is really annoying and inconsiderate of the host's time as she has opened up her home and prepared for the guests (think of all the cute crafts she may have prepared)!
Never bring a sick child to a playdate
Playdates are great opportunities for children to learn how to share, but not germs. Please keep your sick child at home. We can schedule another playdate once everyone is better.
Children playing with children around their age help them develop essential social skills. Playdates have the potential to help build your child's self-esteem, boost their skills at interacting with others, and may help moms also make new friends. With attention to the details above, you can make the most of playdates both for you and your child and likely get invited again.