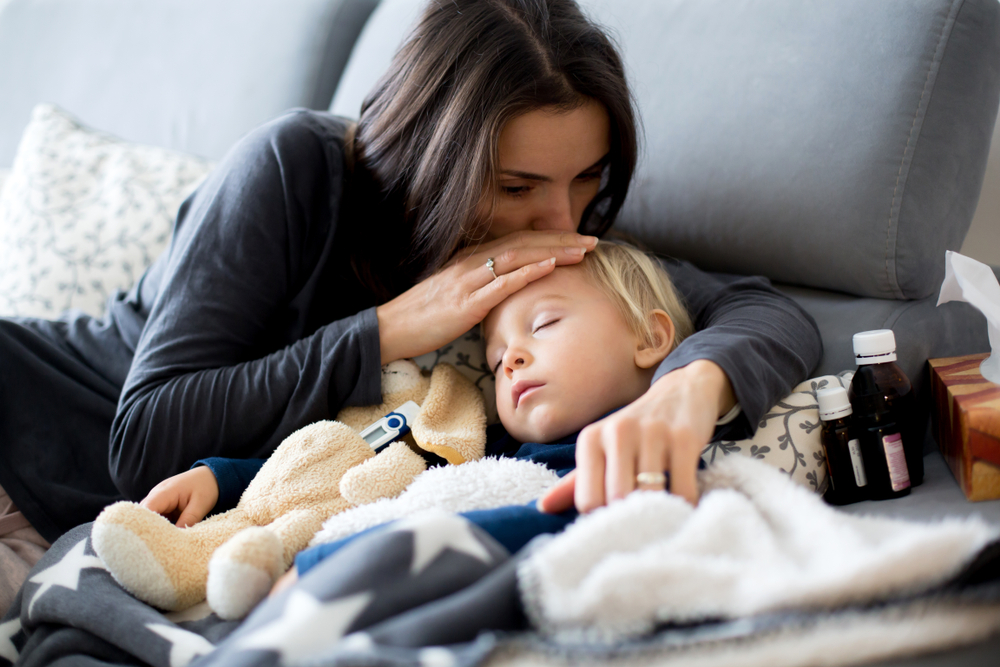 Parents, pharmacists, and doctors are dealing with a triple whammy during what is usually cold and flu season. Many pharmacy shelves that used to hold your favorite children's fever and cold medication are bare. A surge in respiratory viruses this year, including flu, RSV (Respiratory Syncytial Virus Infection), and COVID, has overwhelmed the nation's drug supply and led to a medicine shortage.
Worried parents are traveling from pharmacy to pharmacy to try and find children's acetaminophen and ibuprofen. This is leading to some people trying to use alternative medicine and sometimes unintentionally giving either too much or too little.
Poison Centers across the country have seen an increase in calls due to medication mistakes involving children. "It is especially important to read all the ingredients, strengths, and dosage information on the medication," Dr. Dawn Sollee, Director of the Florida Poison Information Center Jacksonville said.
The shortage has some people turning to generic forms of acetaminophen and ibuprofen. Both medications are safe if used correctly. The generic forms may have different concentrations and dosing than the name-brand over-the-counter medication. If you have questions about the medication or dosage, you are welcome to call the Poison Help Line at 1-800-222-1222.
Another strategy to avoid is trying to adjust the dose of adult medication for a child or adjust children's medication for infants. "It is risky to try to alter how the medication is intended to be administered. Just cutting a pill in half doesn't mean you are giving a child a correct dose," Sollee said. "Infants, children, and adults are dosed very differently."
Dr. Sollee recommends talking to your pharmacist or pediatrician to discuss alternatives if needed. "I am a parent, too. It's stressful when you are up at two in the morning with a little one burning up with a fever. But too much or too little medication can have a detrimental impact on your child."
As the "tripledemic" slows, the medicine shortage will dissipate and shelves will hopefully soon be full again. Until then, make sure you are reading all the medication instructions and measuring medication carefully.
The Florida Poison Information Center runs the Poison Help line for our area.  Certified poison specialists answer your questions and emergency calls 24/7. We encourage everyone to put the Poison Help line in your cell phone contacts: 1-800-222-1222. 
More About Florida Poison Control
The Florida Poison Control Information Center Network provides an invaluable service to Florida residents by offering poison prevention and confidential management information through a nationwide, toll-free hotline. Simply call 1-800-222-1222 with any questions or concerns; calls are answered 24 hours a day, 365 days a year by specially trained physicians, nurses, pharmacists, physician assistants, toxicology fellows, and board-certified toxicologists who have immediate access to the latest, in-depth poison assessment and prevention techniques.