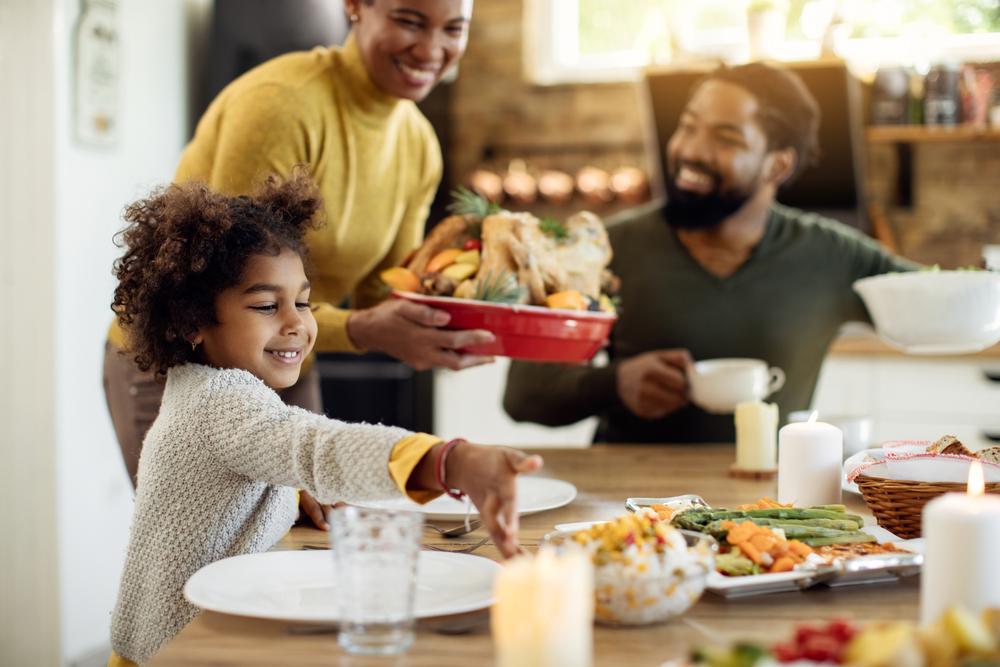 "You should really be an engineer… that's where the money is."
Okay, here we go again. We're approaching the holiday season, which means more time with friends and family. The unsolicited advice from those close to us is already starting to swirl toward my child like a Florida hurricane.
This well-intentioned statement was brought to my child's attention by a family member of one of his friends who was doing his best to guide him toward a successful career. While I appreciate this gesture and mentorship, my child already has a strong vision for his future and has no desire to become an engineer.   I would have preferred this friend to listen more vs. direct during this interaction with my kiddo.
This incident caused me to think about the quickly approaching Thanksgiving, which may bring wonderful times with family, delicious food, and expressions of gratitude. However, the holiday can also bring unsolicited advice, criticism, and awkward and triggering interactions with family and friends who have opinions and values that may not align with our own.
So, how do we spend time with family while also protecting the mental health of our children and ourselves?
Let's talk about boundaries. Boundaries help people understand how we expect to be treated.
Are you worried that someone might bring up your child's weight, mental health issue, or gender identity? Set a boundary around it.
Do you think family members may ask your child inappropriate questions about the recent divorce in the family? Let's set a boundary around that.
Have a family member who is very touchy-feely, but your child doesn't like physical contact?  It's time for a boundary!
You can even sit with your child and role-play different situations or conversations that could be triggering. We can create plans that our children can use to excuse themselves from certain people or situations that may make them feel uncomfortable. You may even consider starting a new holiday tradition that honors the emotional health and safety of your family.
READ: Self-Care for Sanity During the Holiday Season
Also, remember to ask yourself this question: Am I spending my holiday time in certain ways with certain people because I want to — or because I feel obligated to do so?
Now, I'm not telling you all to abandon your 90-year-old grandmother because she still doesn't have Wi-Fi. However, I am asking you to set boundaries and be mindful of how you and your family use your time and energy. We all deserve to have a slice of peace pie this Thanksgiving.
About the Author
Erica Whitfield is a Licensed Mental Health Counselor who has a Masters in Counseling Psychology and over 10 years of experience working with children and adolescents. She is the Founder of Positive Development, LLC, a counseling practice for youth located in Jacksonville, Florida. Erica combines expressive therapies using art, music, physical movement and writing, with evidenced-based therapeutic modalities such as CBT, solution-focused and positive psychology approaches to help children and adolescents process past trauma, transition during difficult life adjustments, form healthier relationships, perform better in school and work through self-harming behaviors. She specializes in providing strengths-based counseling and has helped hundreds of youth unleash their capabilities, transform obstacles into opportunities and find healthy ways to express their energy and creativity.